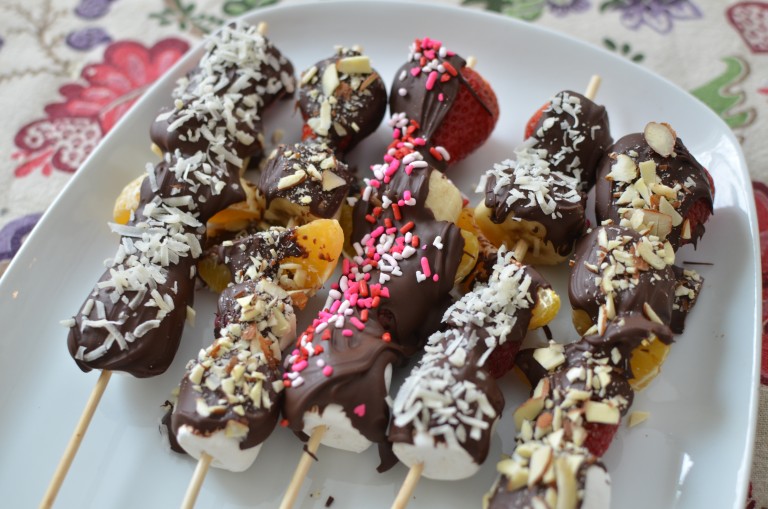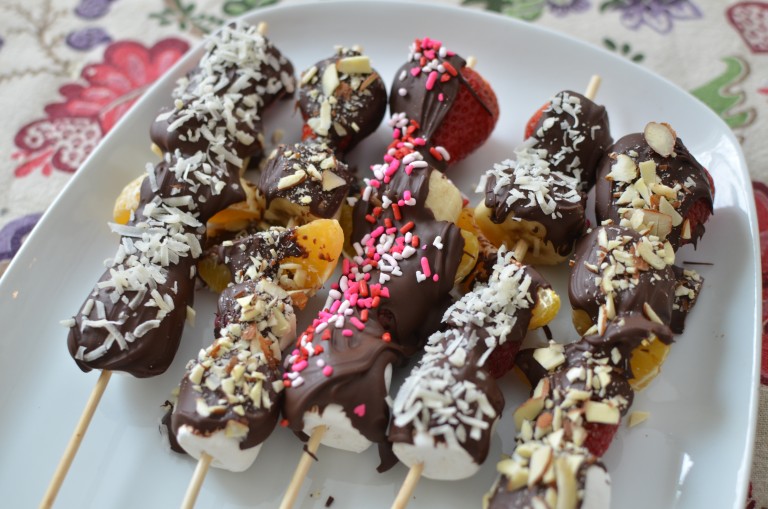 Some of the best kid friendly Valentine's Day treats are the easiest to make!… and chocolate covered fruit skewers deliciously fit that description!

To make: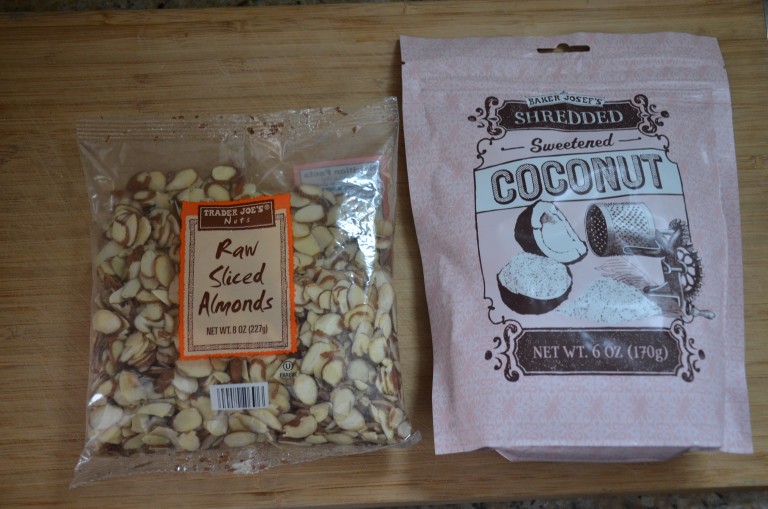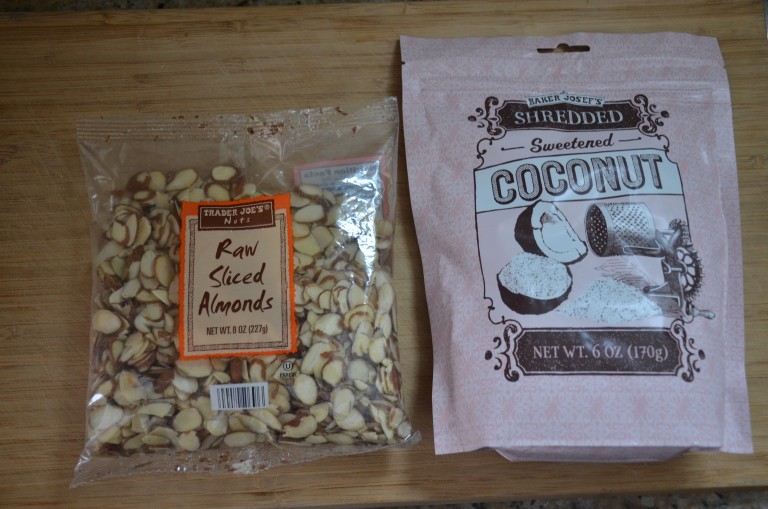 Gather your ingredients. I chose slivered almonds and shredded coconut as toppings for the kebabs (along with festive sprinkles!), but use what you like. Peanuts would also be yummy!…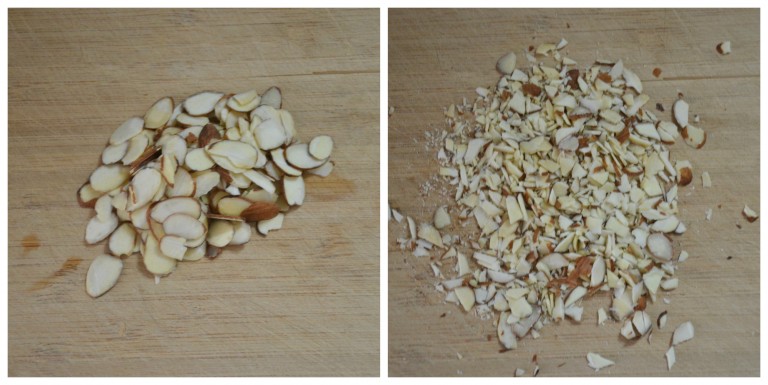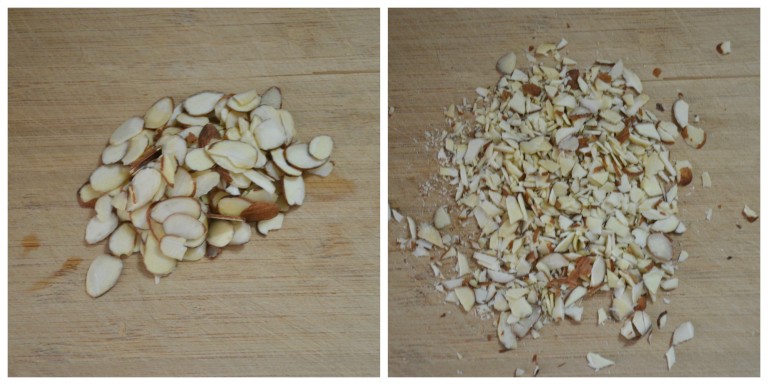 For the almonds, I roughly chopped them a bit.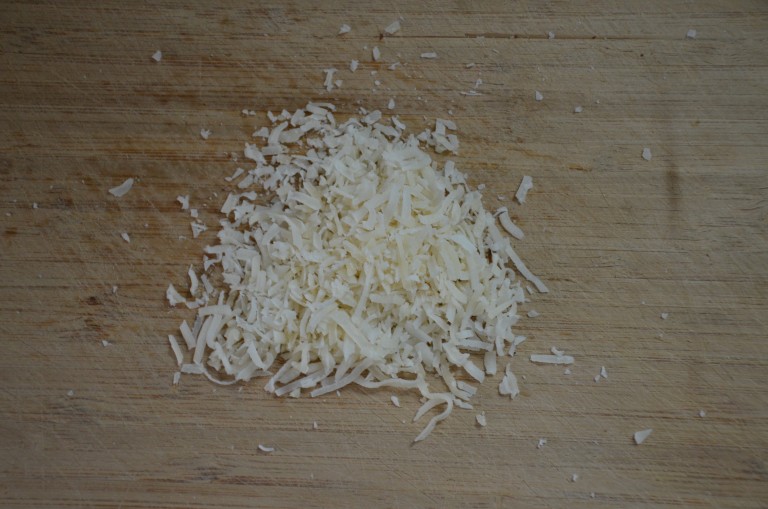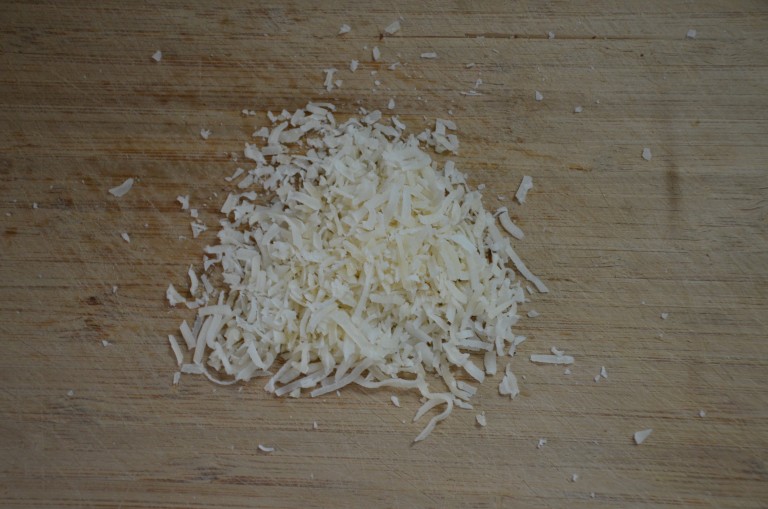 I also roughly chopped the coconut. I felt that the shreds were a touch too long for proper coating…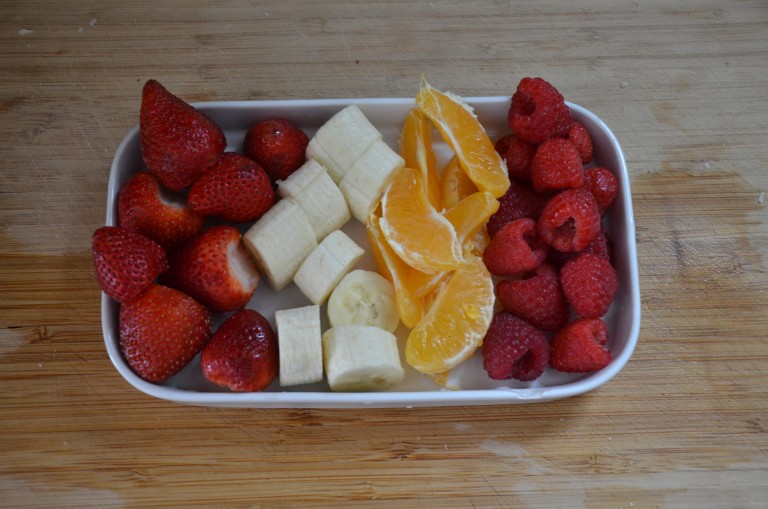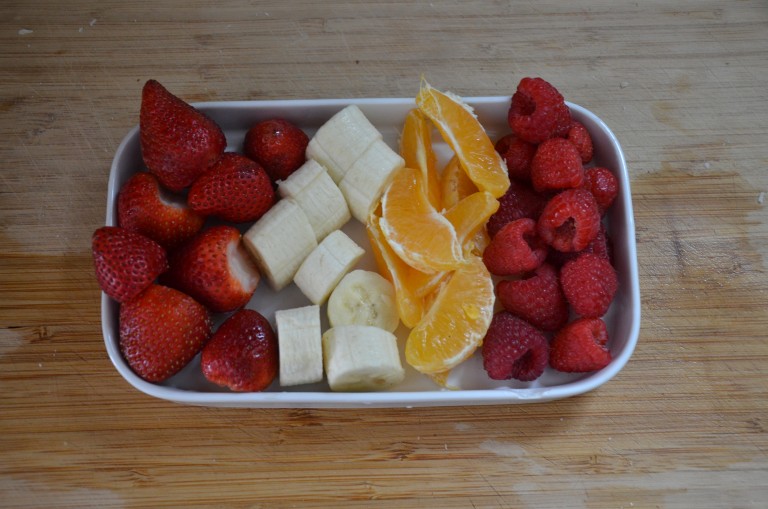 Prepare the fruit by cleaning and chopping (bananas) where necessary. My fruit of choice included strawberries, bananas, mandarin oranges, and raspberries.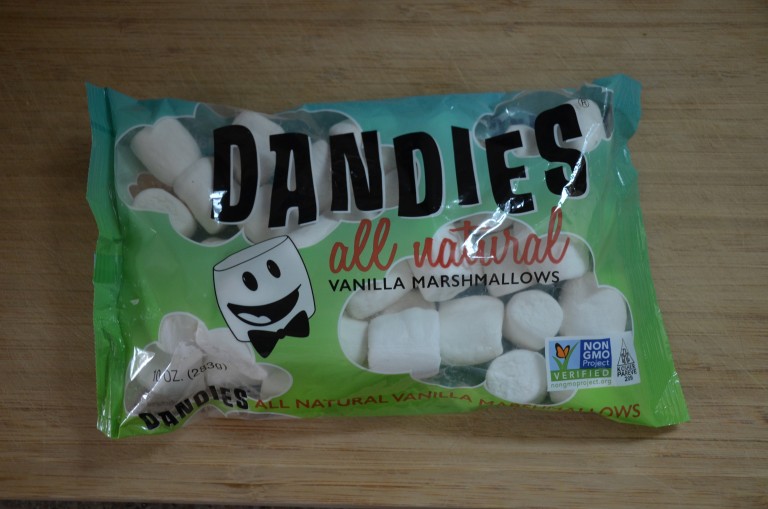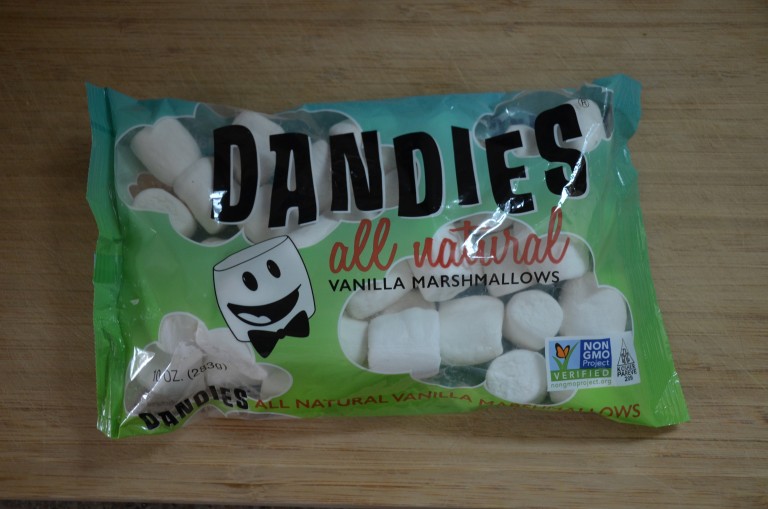 Don't forget an important ingredient… Dandies Marshmallows!… Not only are these yummy with fruit and chocolate, but they serve an important role for the kebab. I use them as a stopper, so that if the kebab is held upright no fruit will slip down. See… IMPORTANT!… 🙂
Note: Most marshmallows contain gelatin, so be kind to animals and choose Dandies 🙂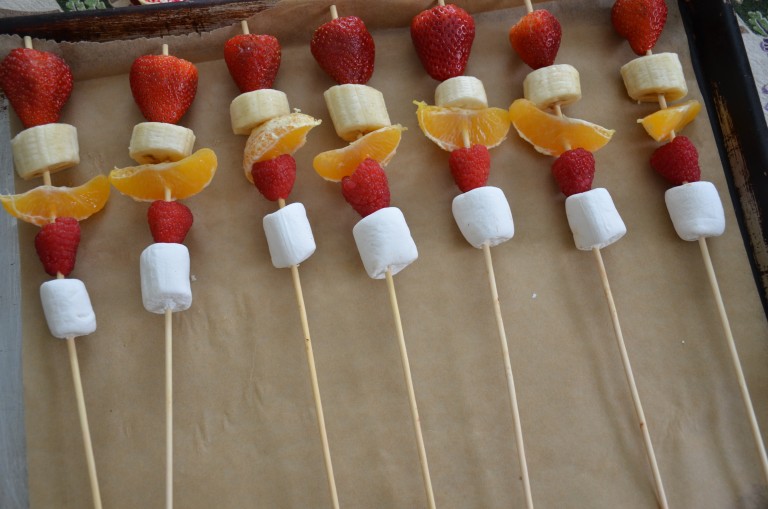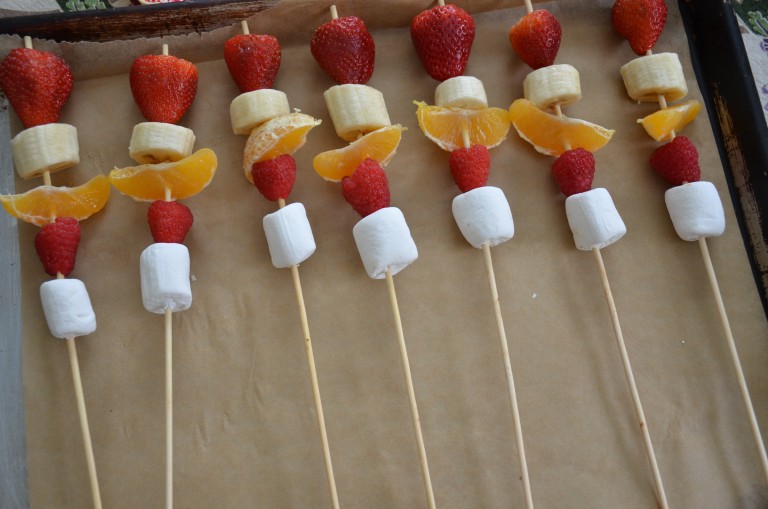 Now, skewer the fruits and the marshmallows and place on a baking sheet lined with parchment paper. Parchment is such a handy non-stick paper! Love the stuff!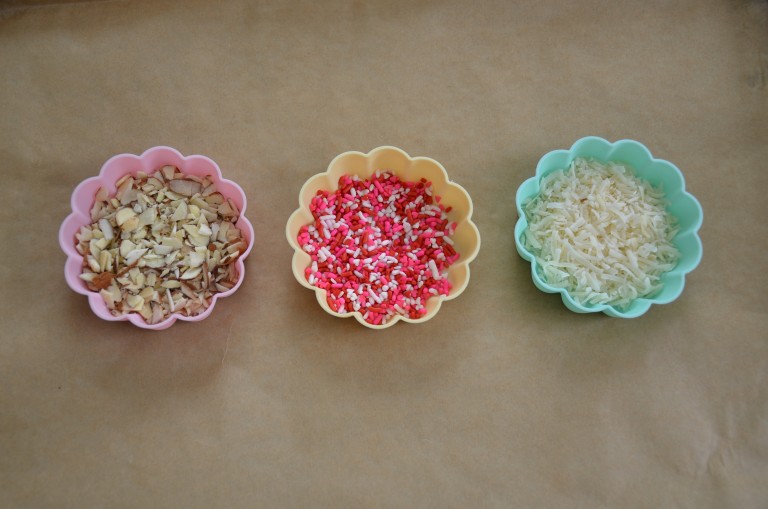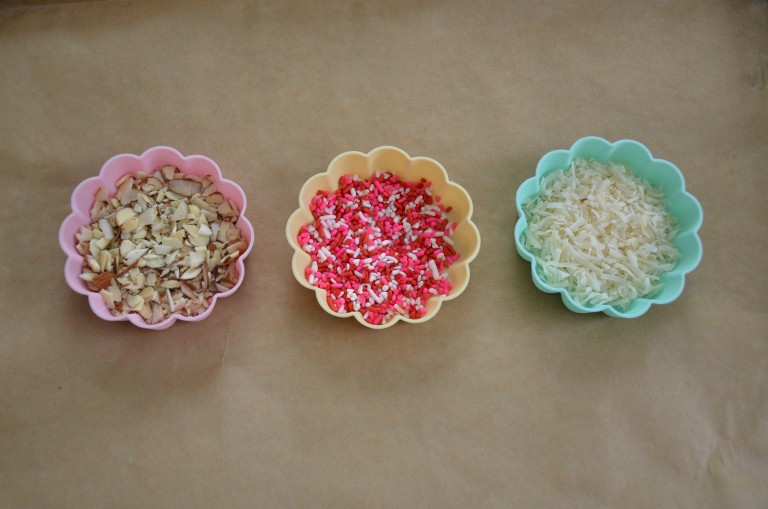 Get your topping ready…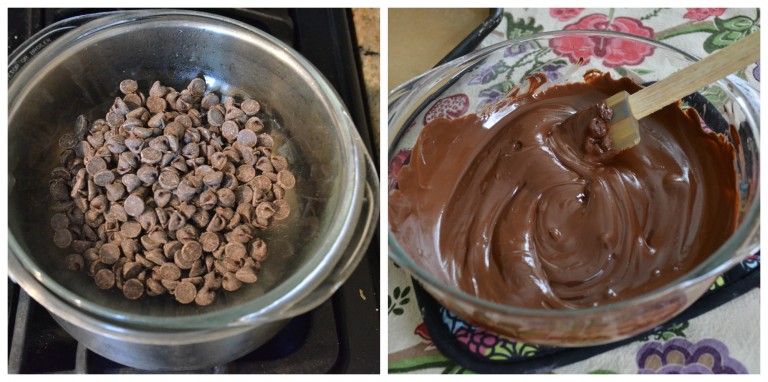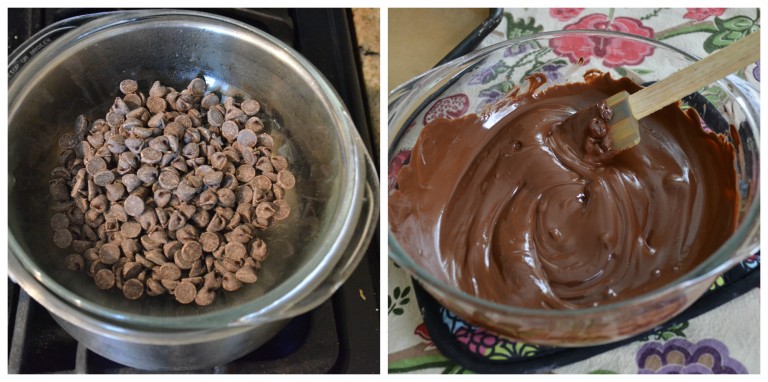 Finally, melt your favorite dairy-free chocolate chips. I used the double-boiler method. Basically, it just means that chocolate is melted in a bowl over a pot of boiling water. This will allow the chocolate to melt without scalding it. However, feel free to use the microwave to melt the chocolate.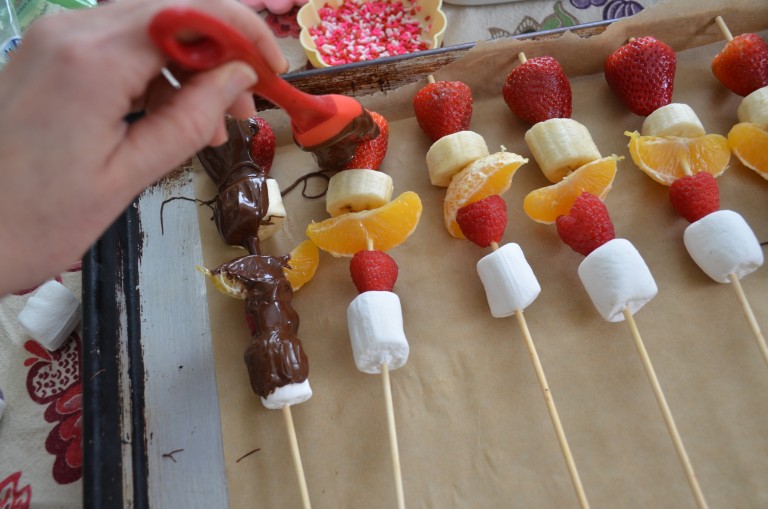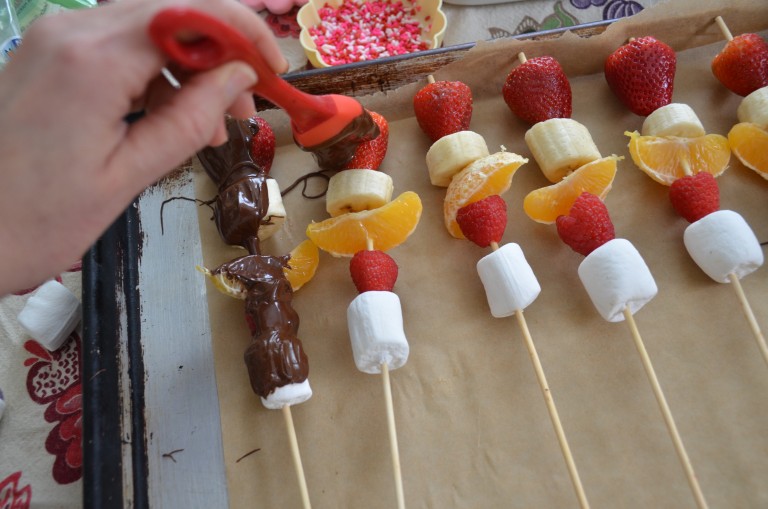 To get the chocolate on the fruit, I used a silicone brush to paint the chocolate onto the fruit kebabs. This method is less messy than dipping and then skewering… I learned this through trial and error… So trust me… use a brush.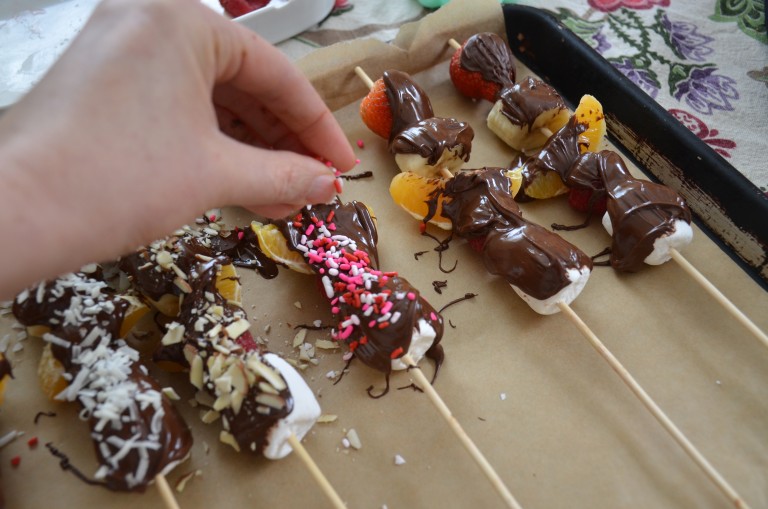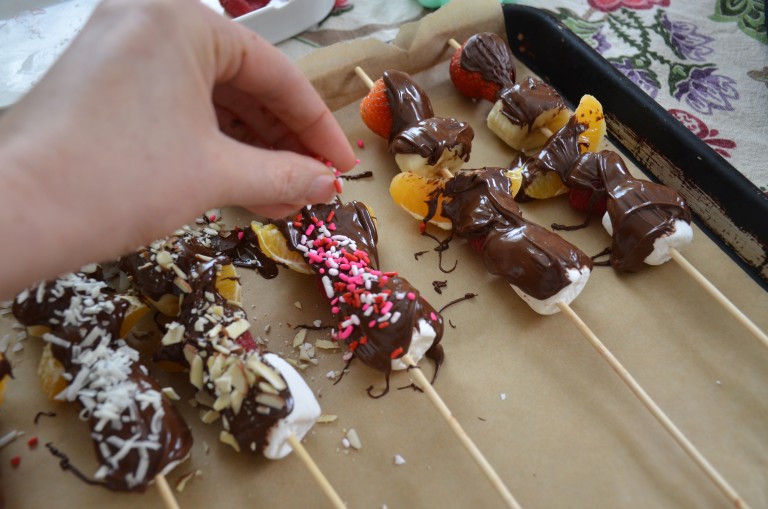 Working quickly so that the chocolate doesn't harden, sprinkle the topping onto the chocolate. This would be a great time to have a little helper or two! One helper can paint the chocolate while the other can be in charge of the toppings. My girls love helping with this kind of stuff…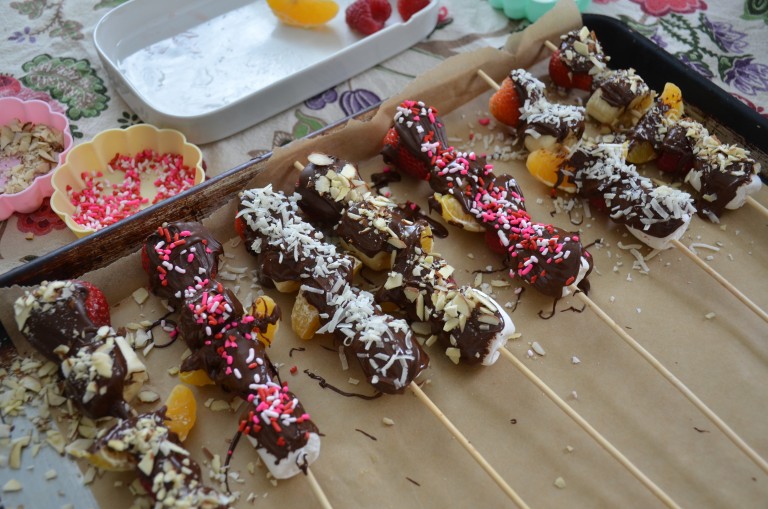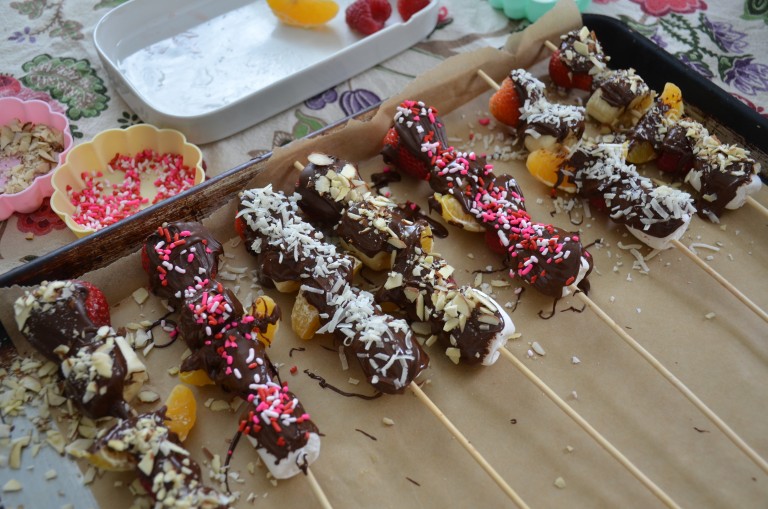 When finished adding the toppings, place the tray in the fridge.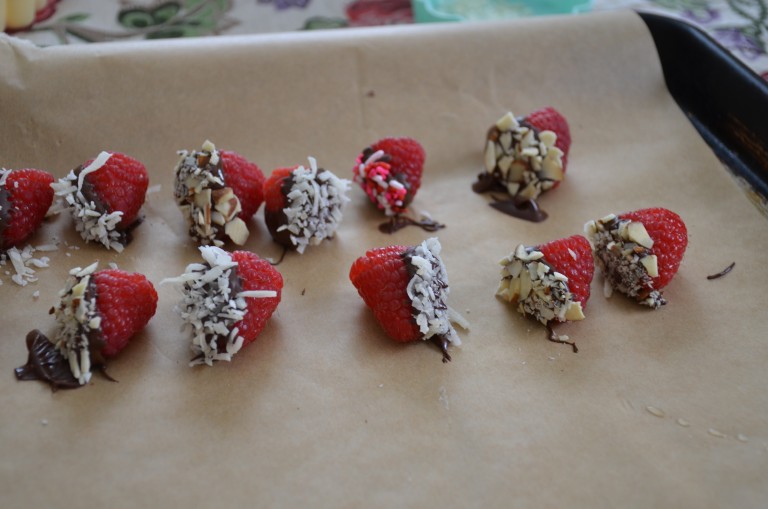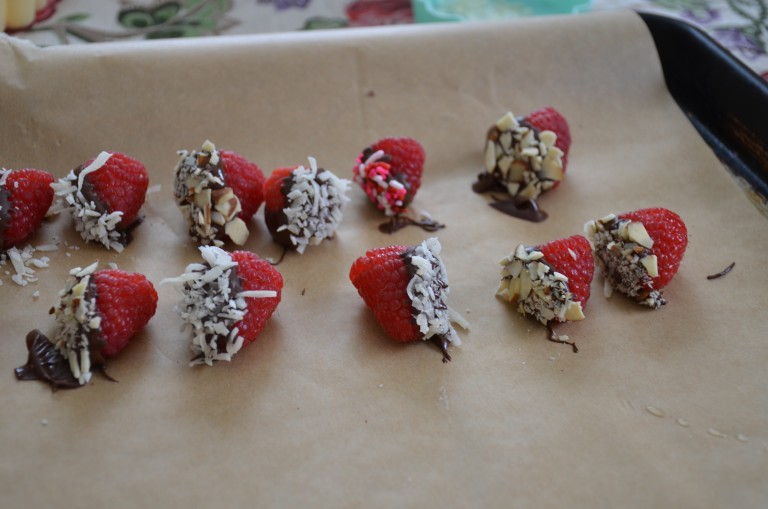 While your waiting for your skewers to chill, feel free to dip any extra fruit in the melted chocolate. Since I had a bunch of raspberries, that was my fruit of choice. Boy were those a treat. For the raspberries, I dipped them in the chocolate and then immediately dipped them into the toppings. This helped adhere the toppings because the chocolate was beginning to harden…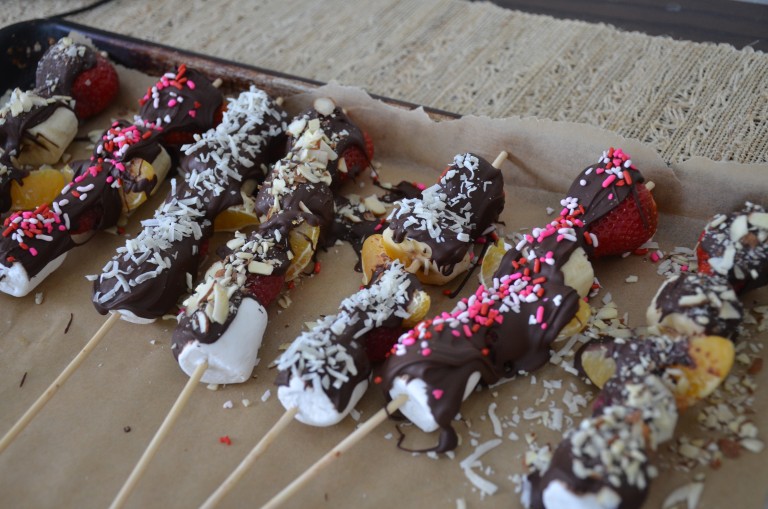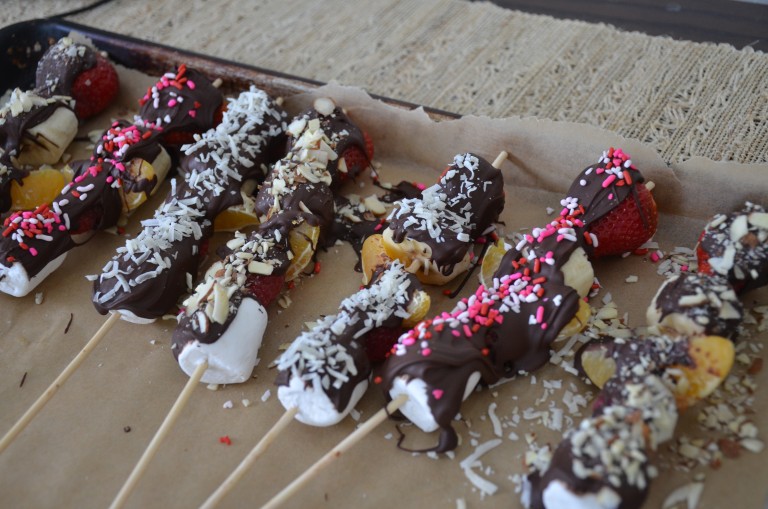 After the chocolate has set, pull the tray out of the fridge… BEAU-TI-FUL!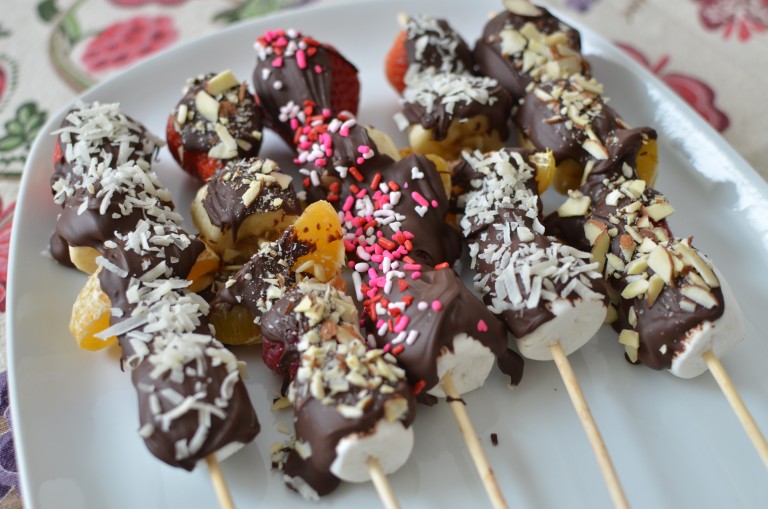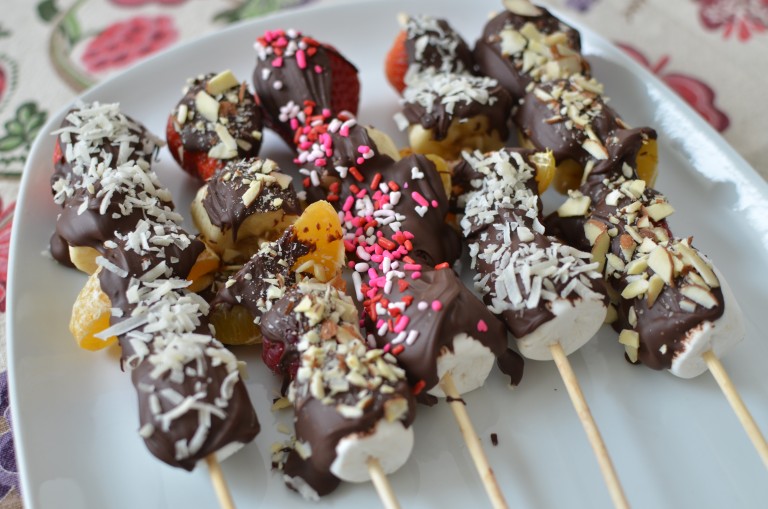 Plate and serve! ♥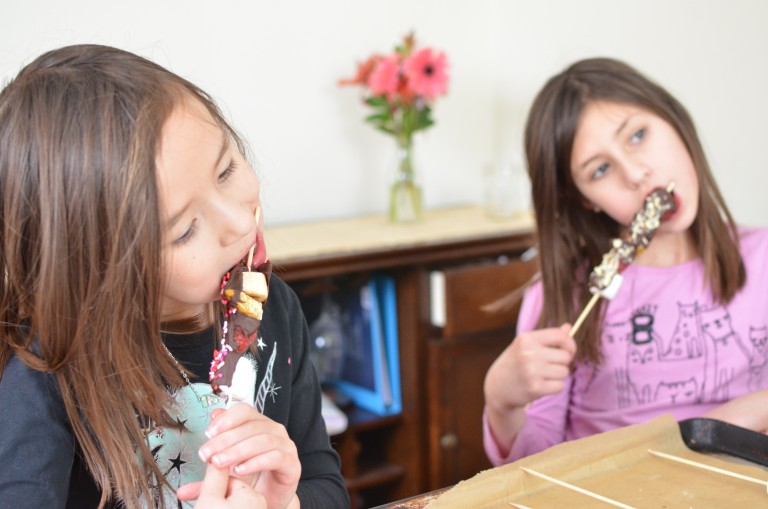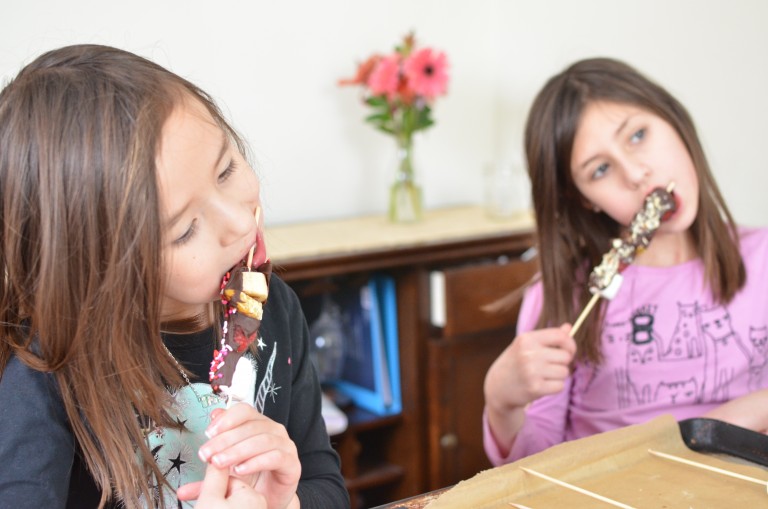 [amd-yrecipe-recipe:24]