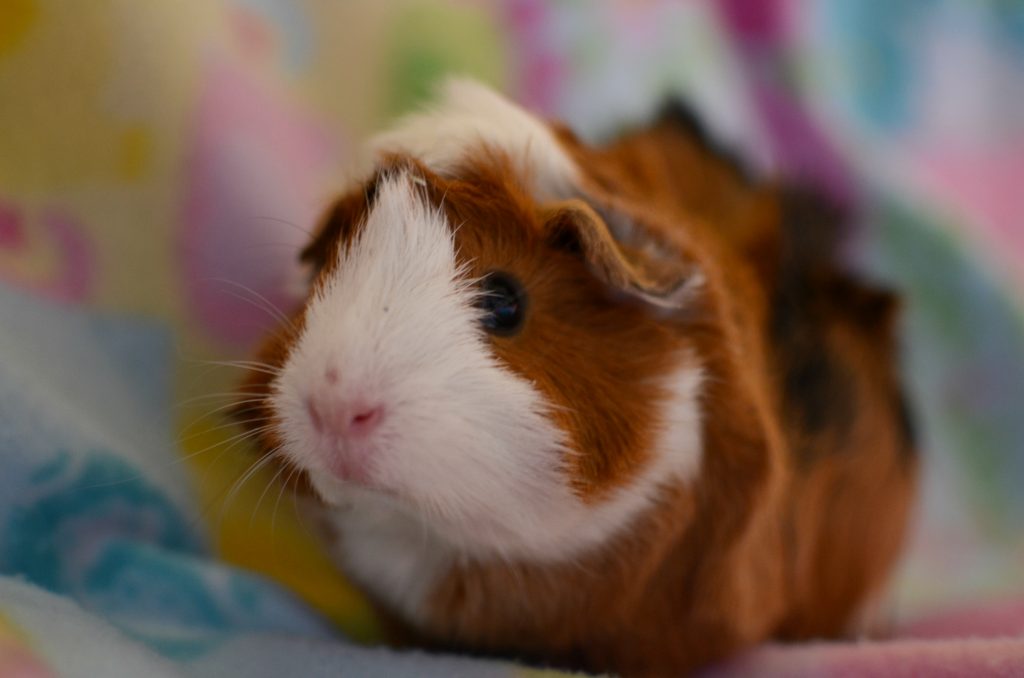 Ever since the loss of my beloved dog, Dickie, we have not had any animals in our care. I wrote about him in a blog post a couple of years ago. Anyways, I knew that our family was on the verge of opening our doors to a new family member, but I never knew exactly who or what that would be. I only knew that the animal had to be in need of a good home… whether through a rescue or someone who was looking to rehome an animal. Then, out of the blue, my daughter's Brownie Troop Leader was seeking a home for a female calico guinea pig…and I knew this was exactly our time to adopt.
Since I've never cared for a guinea pig, I spent lots of time researching them before welcoming one into our home. It was cool to see that I could feed her plenty of things from our refrigerator! Having her would keep my family on track with keeping plenty of fresh salad greens and herbs in the house. I also learned that I could make her a large cage for a reasonable price (C & C cage).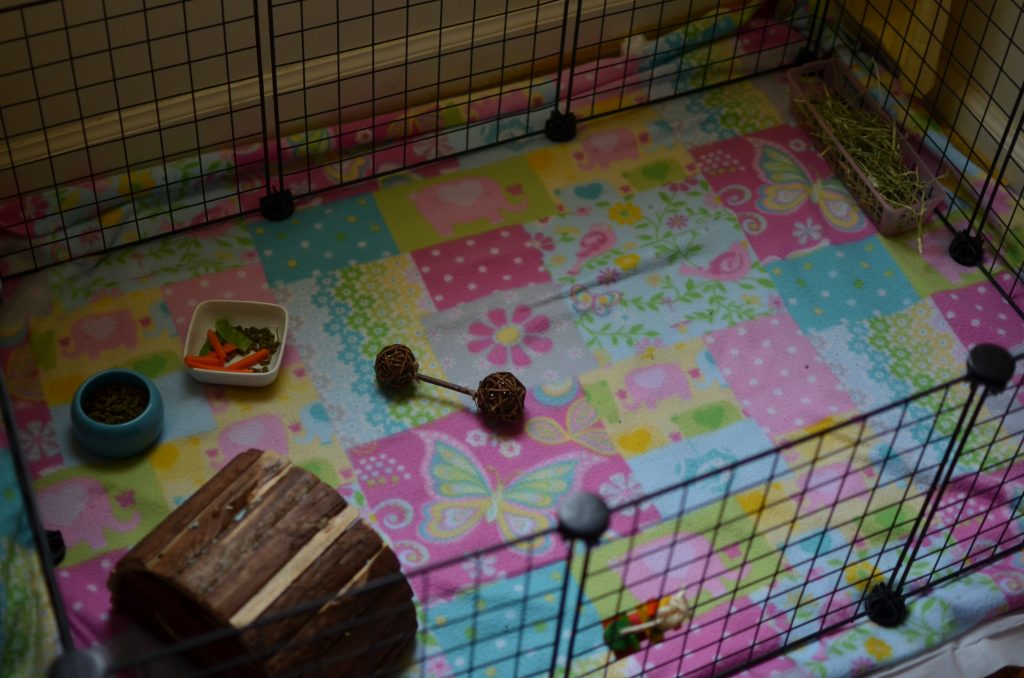 My children helped me pick out the fleece that was going to go under the enclosure, and then we built it right before picking her up (the cage is still not complete, I still need to pick up the coroplast for the bottom). She came already named (Ella), but my girls decided to call her Pixie Stick.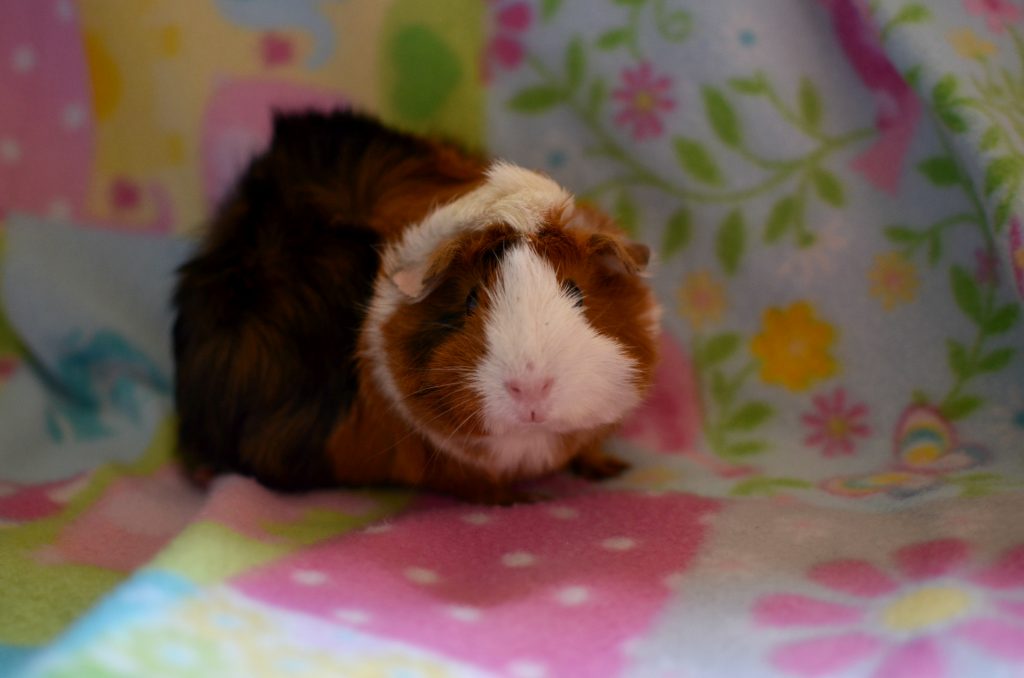 Pixie Stick is really sweet. She's still pretty timid, and that's too be expected. Guinea pigs are happiest with other guinea pigs, so it looks like we will need to find her a companion. So, I'll be on the lookout for another girl…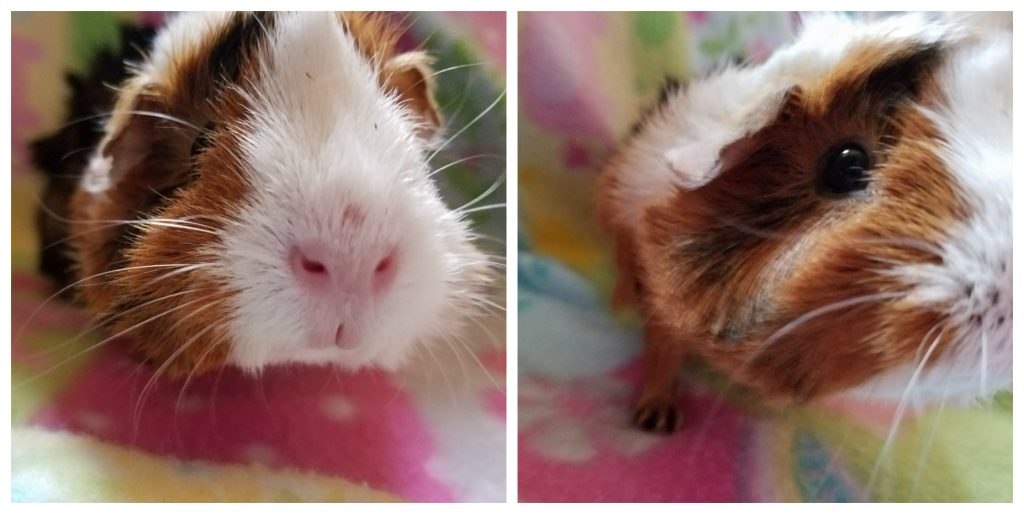 But for now… we'll just enjoy her and her alone. Gosh, I really love her little guinea pig nose! ♥♥♥