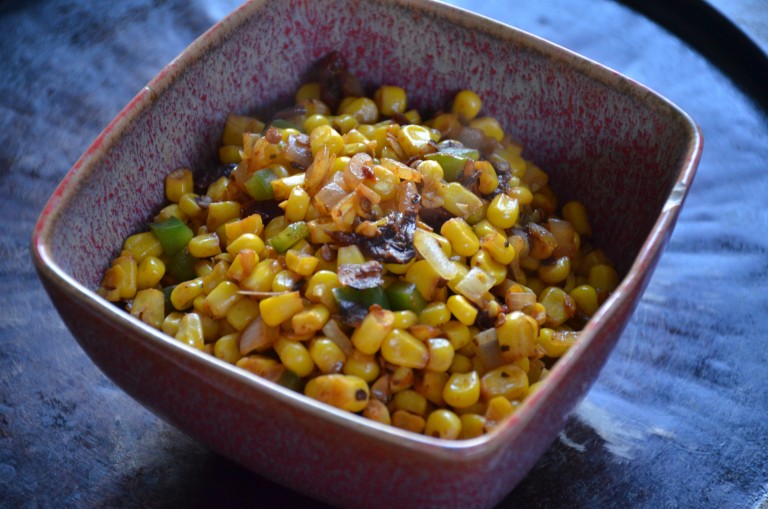 We make tacos at my house pretty regularly, and it's surprising that I've never shared anything that I make for Taco Night! What I make varies from week to week, but a constant at our table is some type of corn dish. My husband and my favorite corn dish has a nice smoky flavor with the added spicy kick!
This dish is really easy with very few ingredients, but don't let the ease fool you…it's flavorful and delish!
To make this…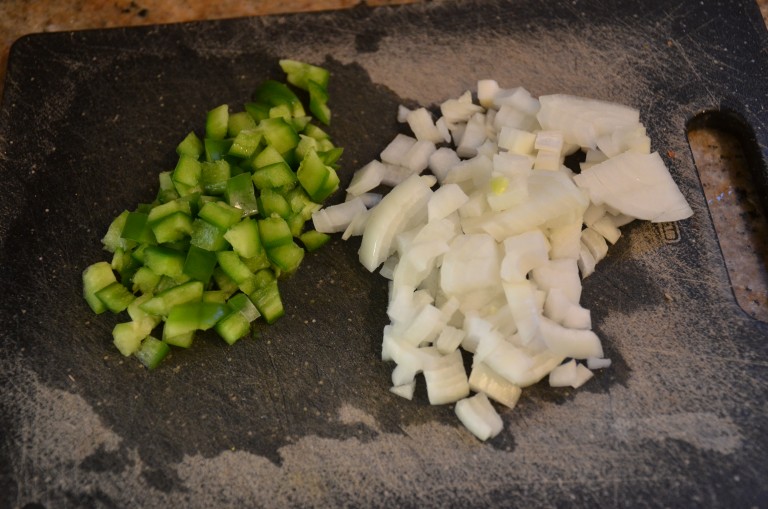 Dice a half a medium onion and a quarter of a pepper. Red pepper works well, too…so use whichever type of pepper that you have… I just happened to have a green bell pepper.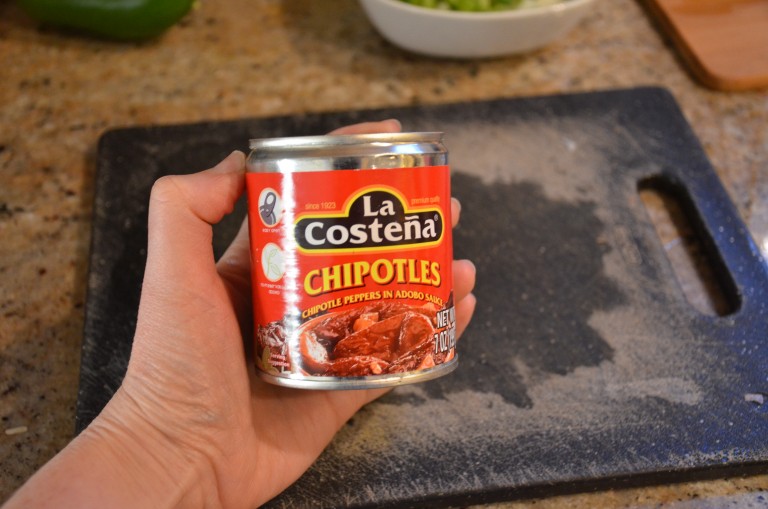 Open a small can of chipotle peppers.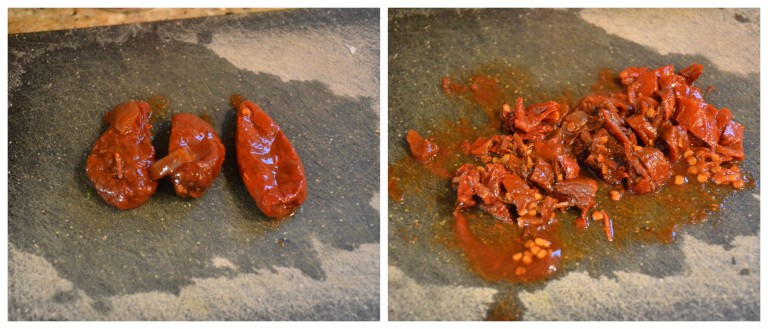 I pulled out three chipotle peppers and diced them up. Then, I pulled out one more after taking the pictures. My husband and I DO love spicy, and I realized that we needed another!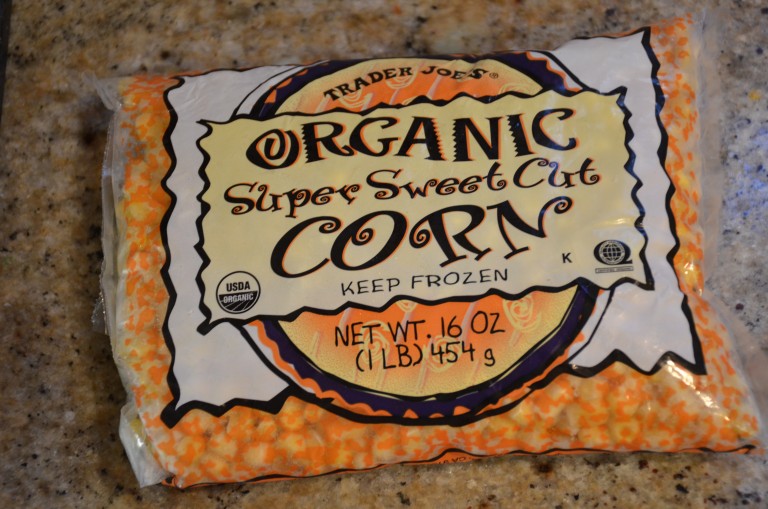 The corn that I use is frozen sweet corn from Trader Joes. I love this corn… no joke! I keep a constant stock pile of these in my freezer.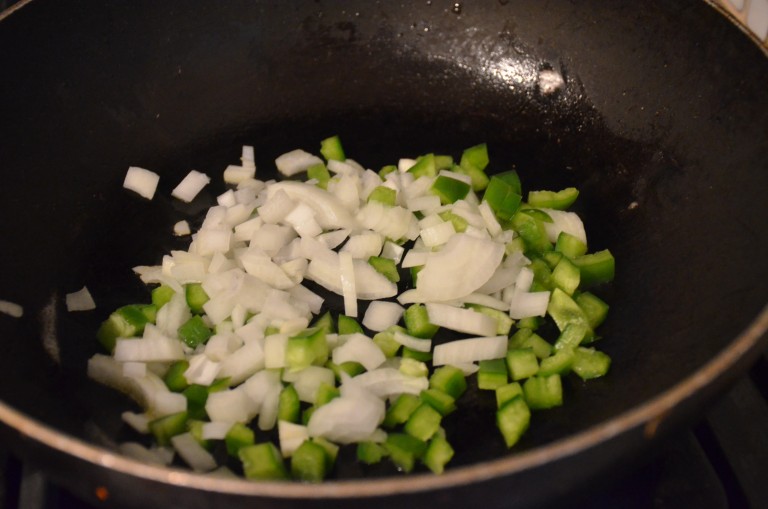 Put the onions and peppers in a hot pan with enough oil to cover the bottom of the pan. Cook on medium high heat for about 2 minutes, until the veggies start to become fragrant and begin to brown a bit.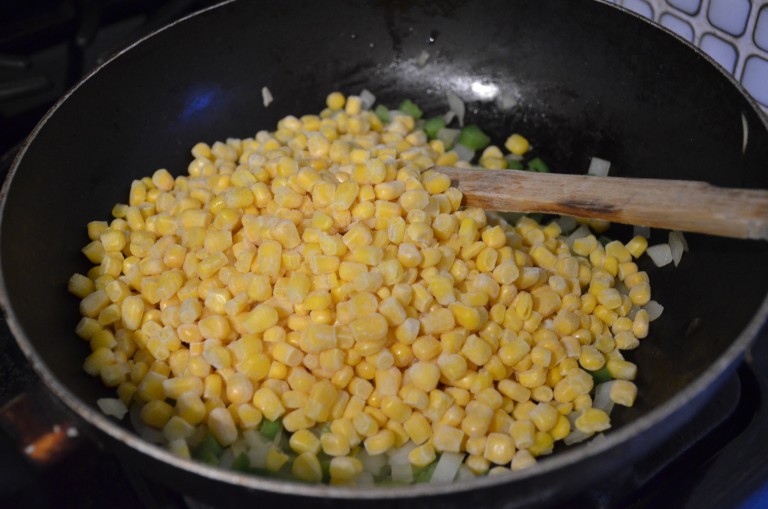 Add the frozen corn to the pan. Continue cooking at medium high heat. Stir the corn and then leave it be for a few minutes. Stir again, and then let it cook for a few more minutes. Let the corn fully defrost and get warm.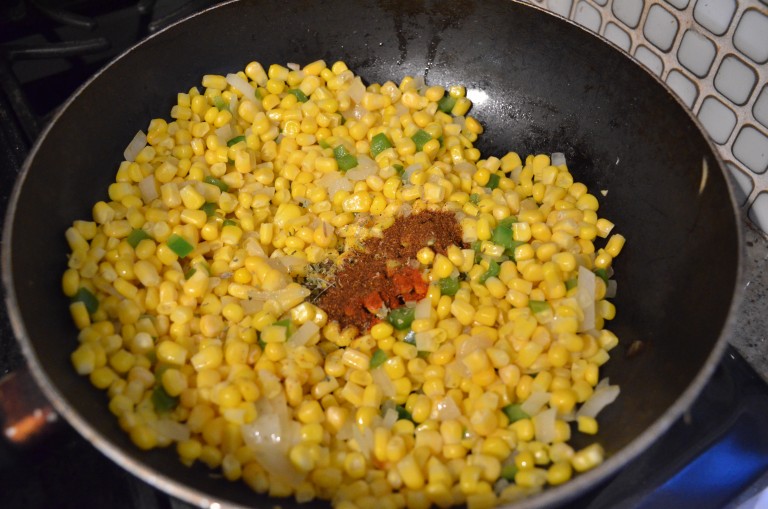 Once the corn is heated completely through, add the spices and stir.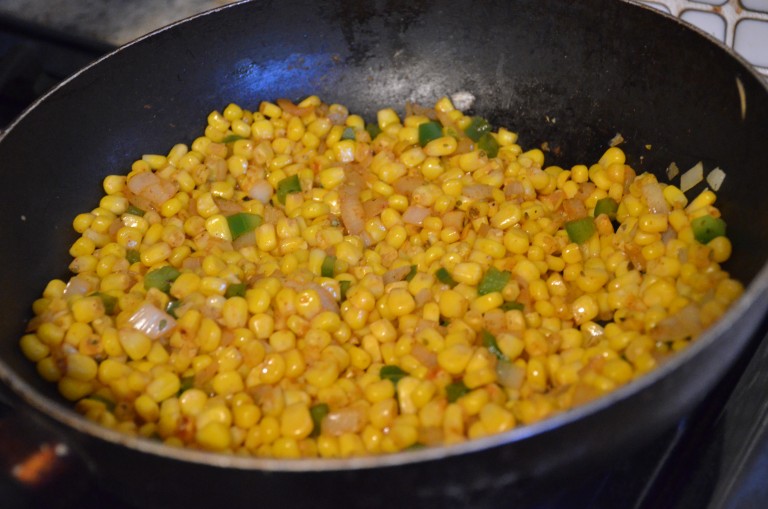 This is where I remove 1 cup of corn for my kids. They love corn, but not spicy!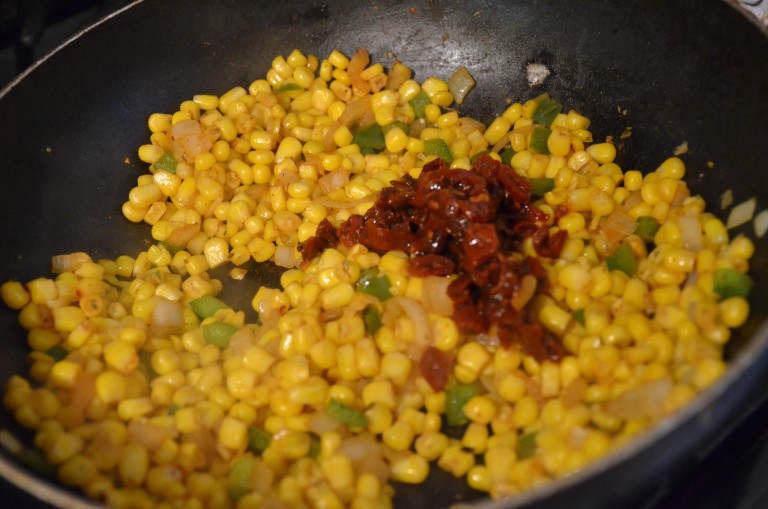 Now add in the chipotle peppers. Stir and cook about one minute.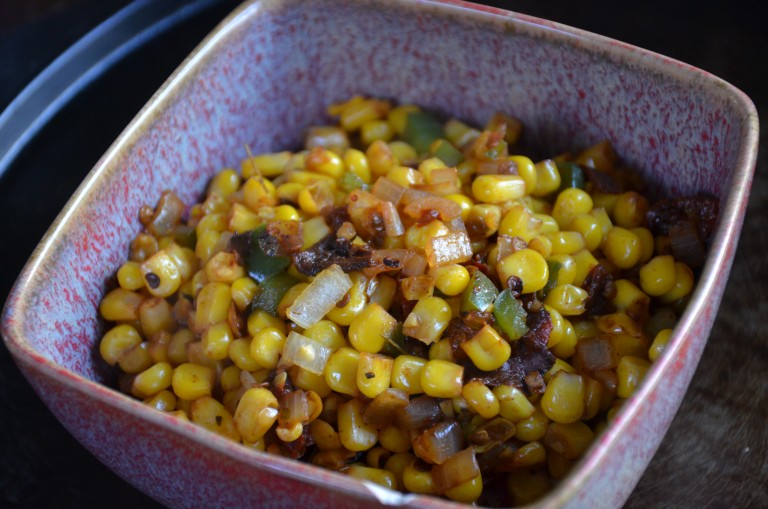 Serve! This goes really well in a burrito bowl, tacos, or with just tortilla chips with guacamole.
By the way, any leftovers of the reserved corn (without chipotles) can be added back to the chipotle corn.
Ingredients
1 bag of frozen sweet corn.
1/2 medium onion diced
1/4 green or red pepper diced
1/2 teaspoon oregano
1/2 teaspoon chili powder
1/4 teaspoon smoked paprika
1/4 teaspoon salt
2-6 chipotle peppers in adobo sauce (depending on desired spice)
olive oil to cover the pan
Instructions
In a hot pan coated with olive oil, sauté the onions and peppers. Let them cook for about 2-3 minutes.
Add the frozen corn and stir.
Let cook for about 5 minutes, and stir occasionally.
When the corn is heated through, add the spices and stir.
At this point, reserve any of the corn that you do not want to be spicy and serve.
Now add the chipotle peppers and stir.
Cook for about one more minute. Then serve.
https://www.sillylittlevegan.com/chipotle-corn/