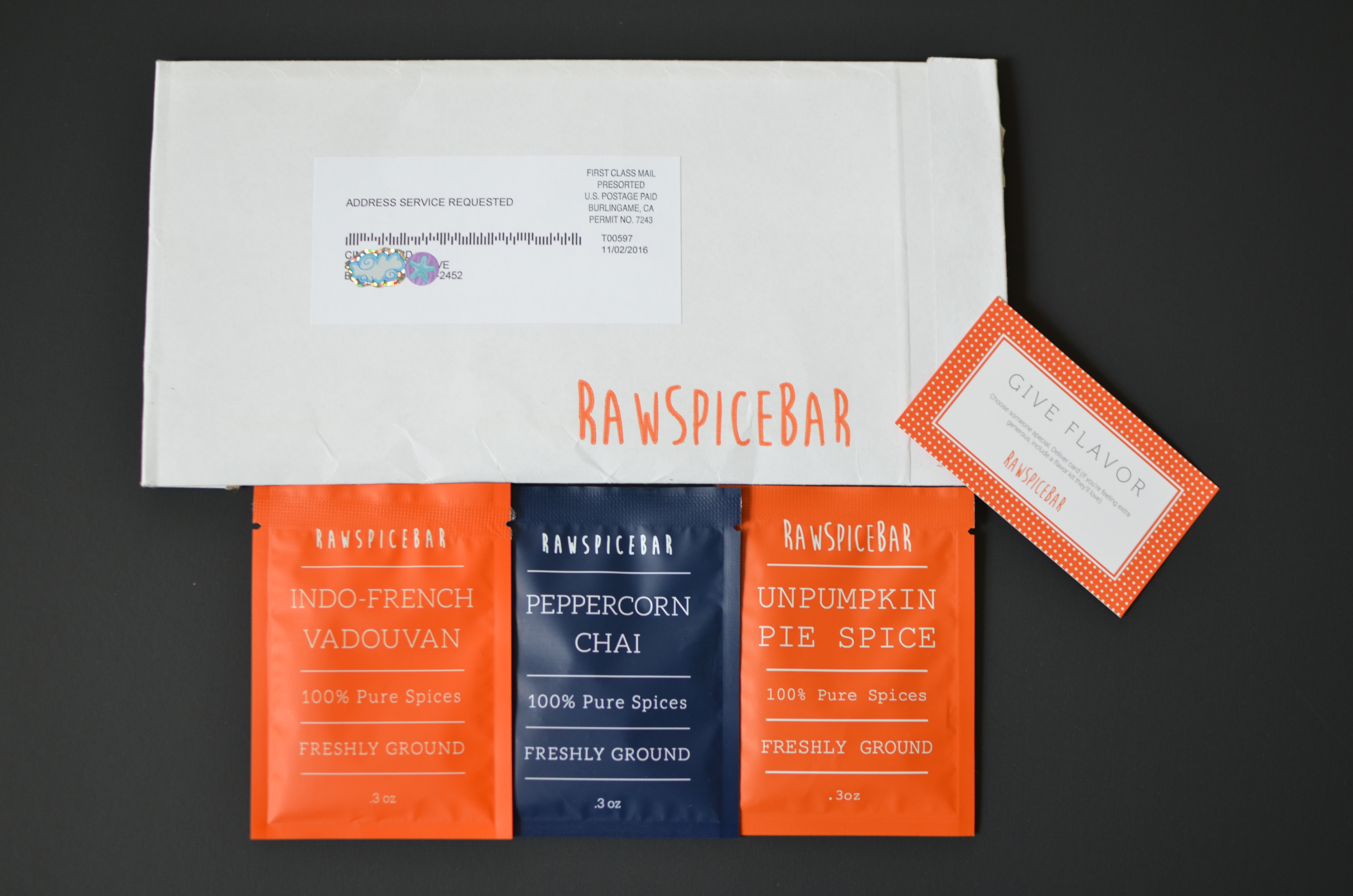 Last month, I was sent the RawSpiceBar subscription box. I have to tell you that it was a lot of fun to play with. The RawSpiceBar box contains three unique spice blends along with recipes to pair with each spice blend. Unfortunately, the recipes that were included in the subscription were not vegan… however… I'm not one for following directions, anyways…. so I just winged it.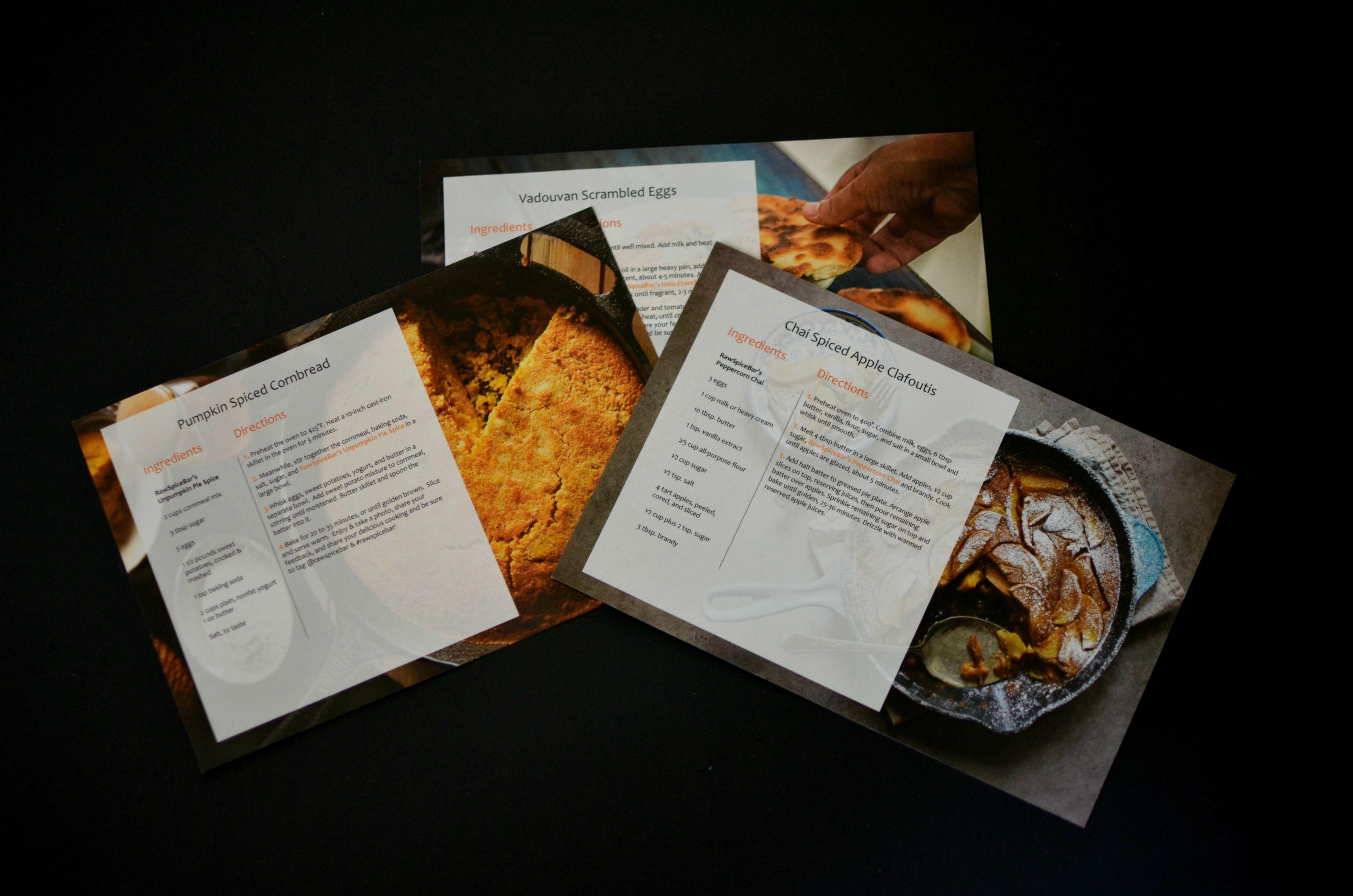 Each recipe card is two sided, which helped me a bit with ideas on what to make with the spice blends. I knew that I would be making two sweet dishes and one savory dish. Below is what I came up with…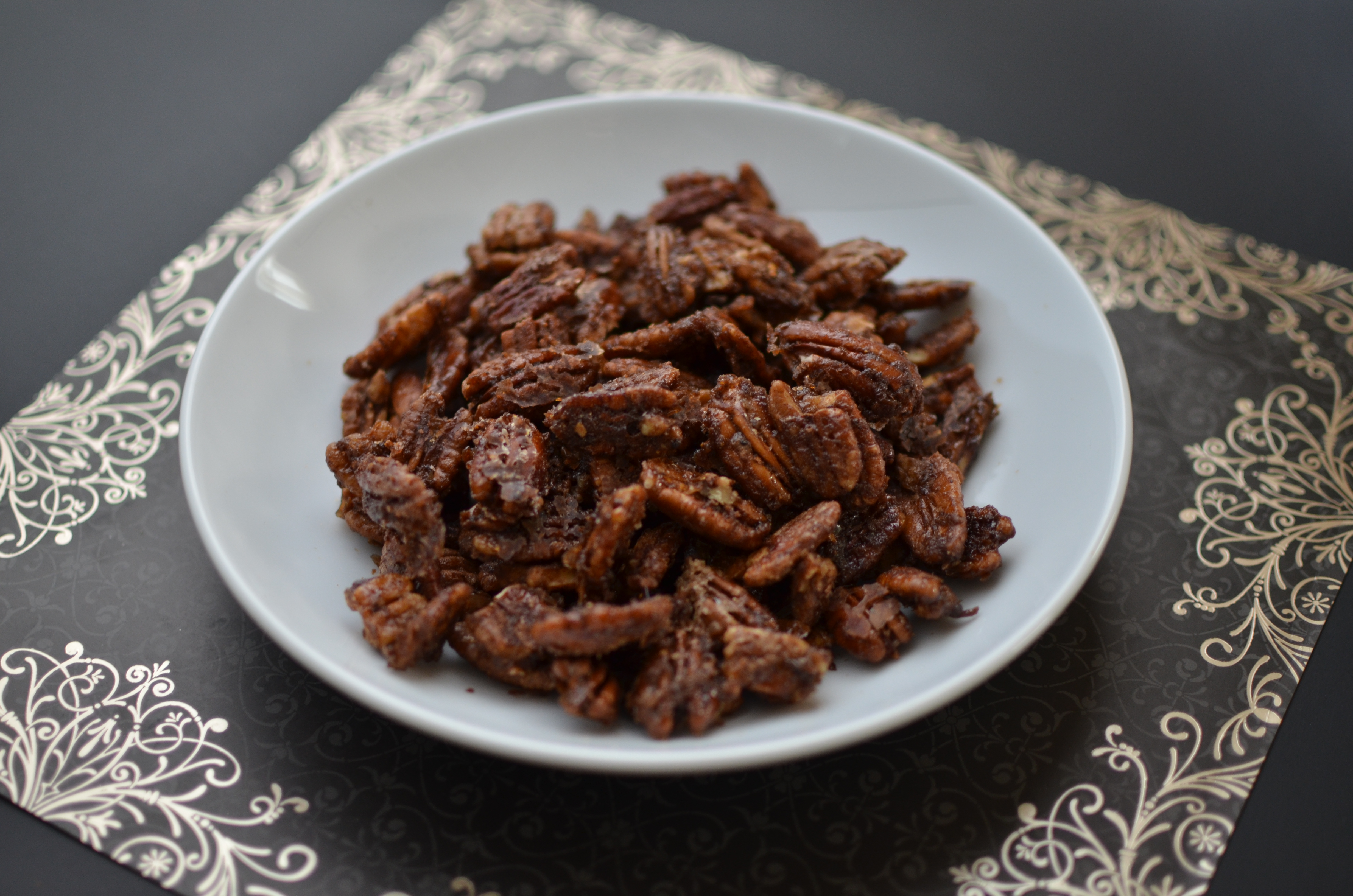 The first thing that I made was candied pecans using the Unpumpkin Pie Spice. To make the pecans, I used my Praline Pecan recipe and substituted the cinnamon with the Unpumpkin Pie Spice packet. This blend is filled with a great array of holiday spices such as: ginger, allspice, cinnamon, nutmeg, black peppercorns, and star anise. These pecans were really good. It had all of the pumpkin pie spice flavor with a peppercorn kick. Yum!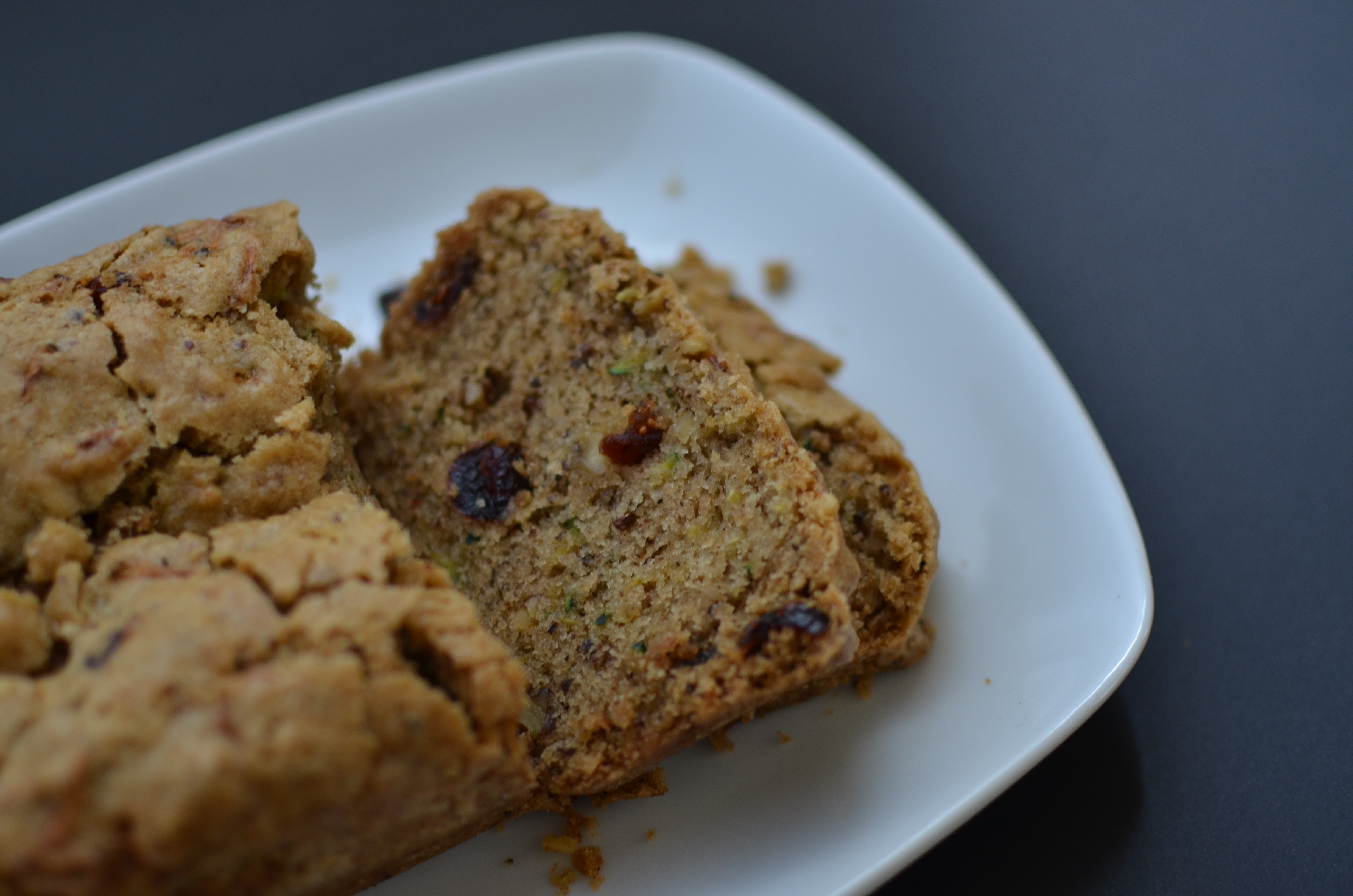 The next thing that I made was a zucchini bread with the Peppercorn Chai spice blend. This blend was great for the zucchini bread!.. a wonderful treat to dunk in soy milk!.. The Peppercorn Chai blend contained: toasted black peppercorns, ginger, cinnamon, green cardamom, cloves, nutmeg, and star anise. This blend tasted really similar to the Unpumkin Pie Spice. I could've easily used either of the spice blends for the candied pecans or the zucchini bread.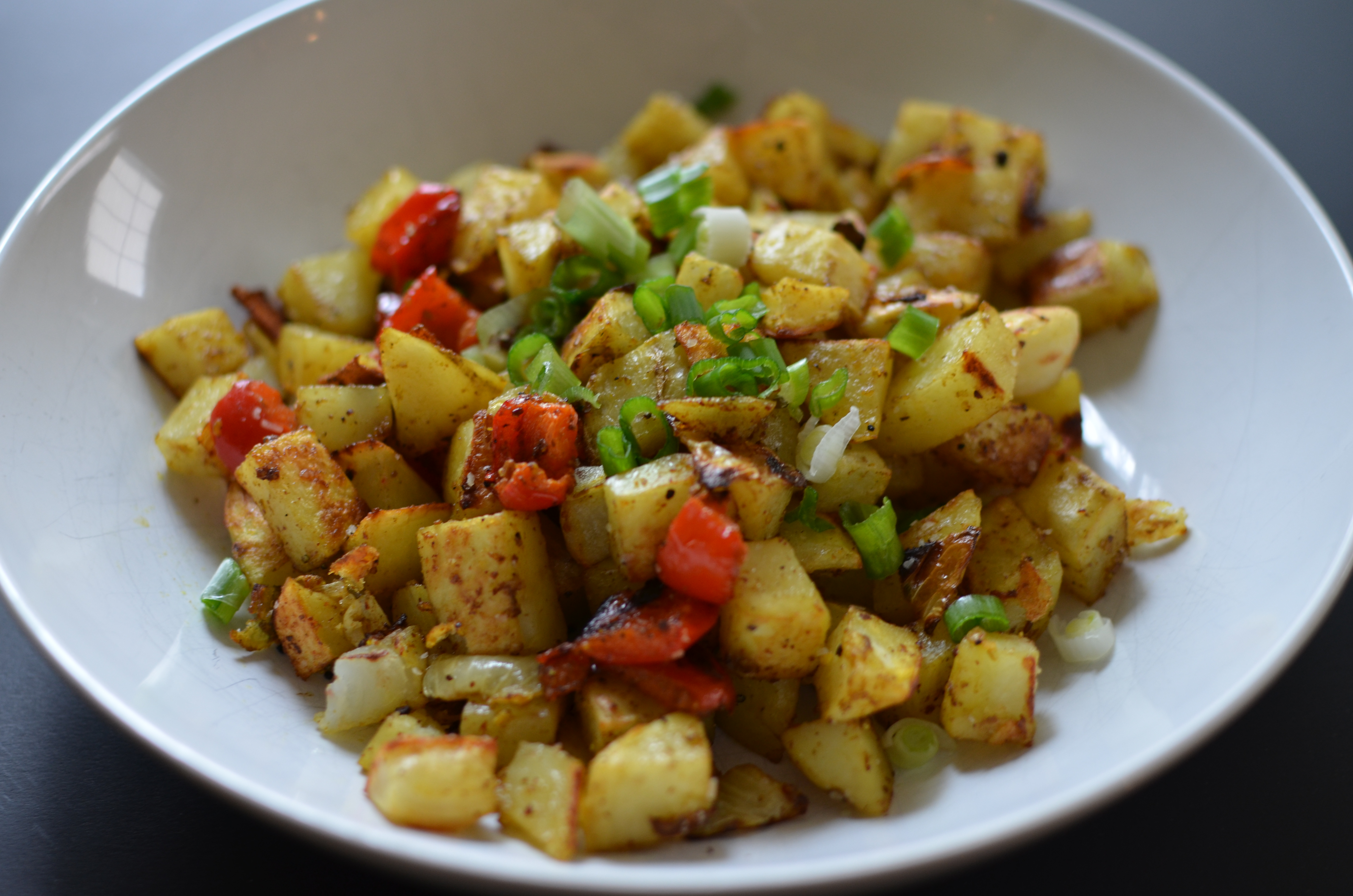 The last thing that I made from the RawSpiceBar Subscription Box was roasted potatoes using the Indo-French Vadouvan spice blend. The spices in this packet included: toasted cumin, toasted coriander, turmeric, fenugreek, yellow mustard seeds, brown mustard seeds, green cardamom, aleppo pepper, cayenne, nutmeg, and cloves.
Upon opening the packet, I thought it had a rich curry scent… and potatoes are just fabulous with curry seasonings.
I served the roasted potatoes as a side to some vegan wraps for lunch and the meal was fantastic. My husband said that the food was restaurant quality! Quite a compliment!
If you are interested in trying RawSpiceBar, the subscription kits start at $8/month. However, if you are feeling ambitons… you can try a 6 month subscription and get $5 off with coupon code: FLAVOR6
If you do try RawSpiceBar, I want to know what you think! Did you think it was as fun as I did?… or was it challenging to come up with your own vegan recipe with the spice blend?… ♥♥♥