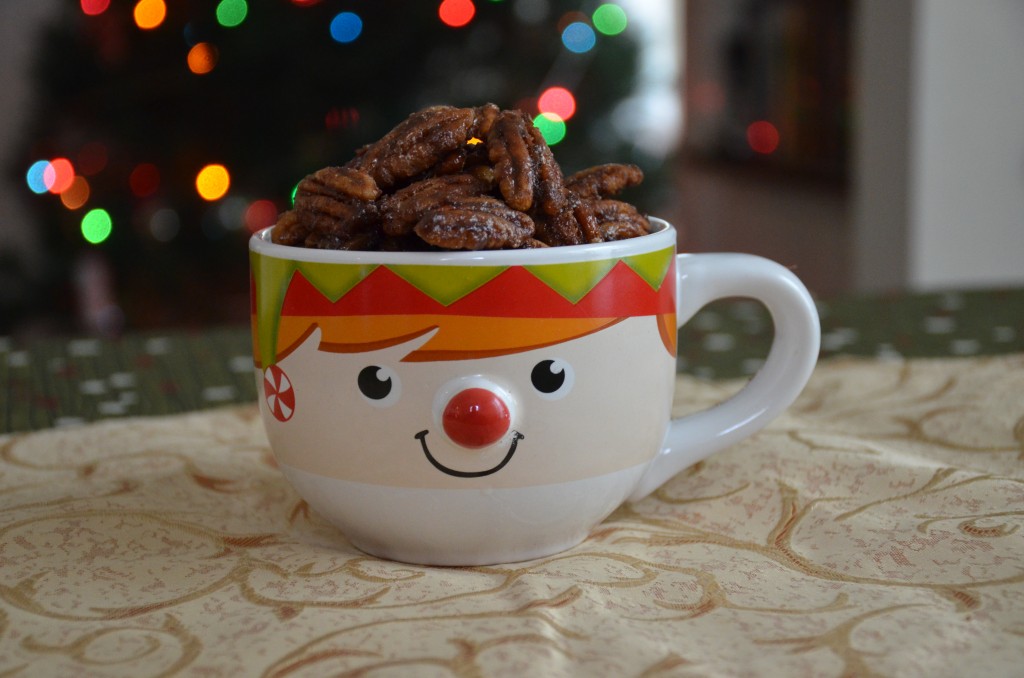 I'm starting to see a new trend… the past few recipes have been REALLY easy… and you know what… I have another easy one today. I think tasty food doesn't have to be complicated… and I'm here to show you just how simple it is to make a tasty holiday treat… Praline Pecans.
What I love about this recipe, is that it infuses the kitchen with the smell of cinnamon… and cinnamon just smells like the holidays! This recipe is adapted from a recipe from the Queen of Butter, ugh…, that I use to make pre-vegan… ugh, again. However, it translates so nicely without the use of heavy cream… and there's no bu-tah… not there was any butter in the original recipe… I just wanted to say… bu-tahhh. (So, yeah… it looks like I just outed myself for being a fan of the Butter Queen in my past life…. shhhh don't tell ANYONE!)
Start by preheating the oven to 350 degrees. Then, in a large mixing bowl, put in 3/4 cup of brown sugar.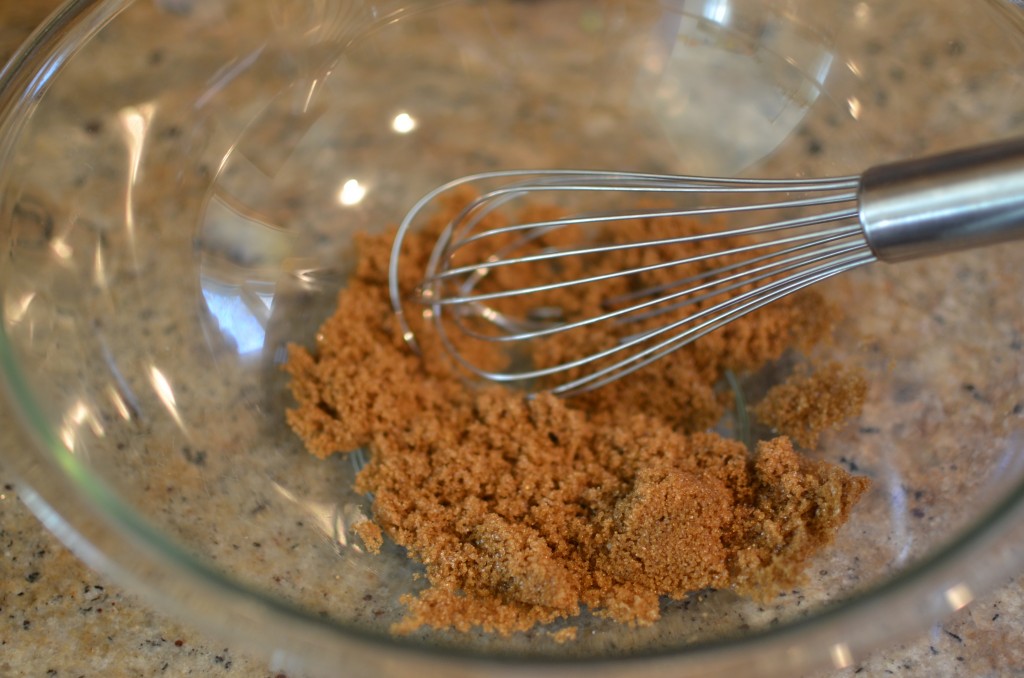 Then pour in 1/2 cup of vanilla soy milk…. or any other rich vanilla non-dairy milk.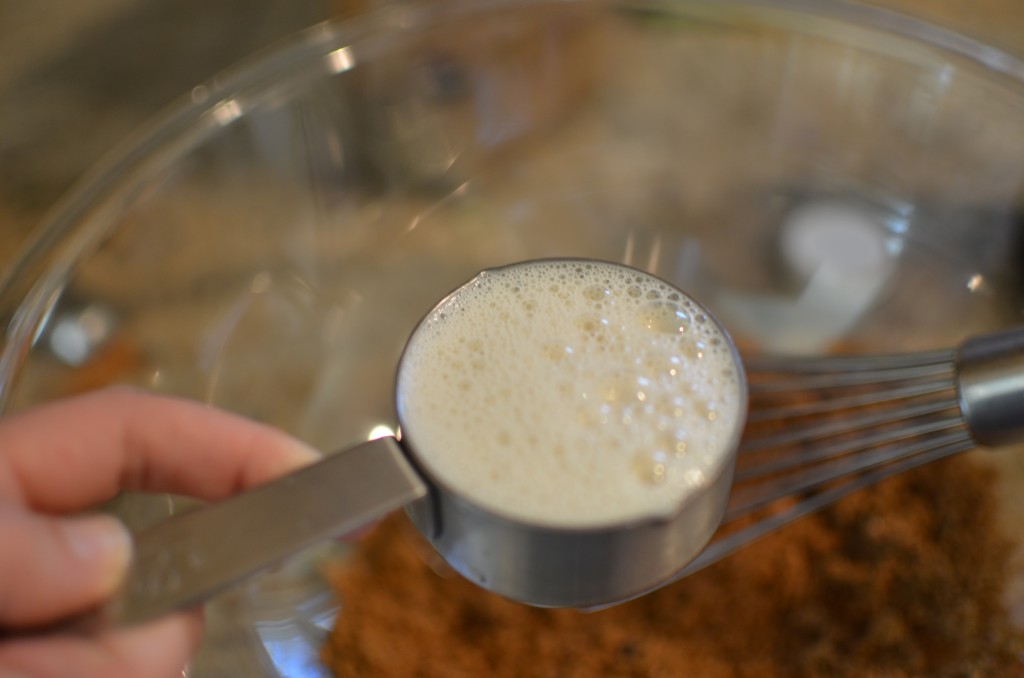 Add vanilla extract and ground cinnamon. Whisk until frothy and incorporated.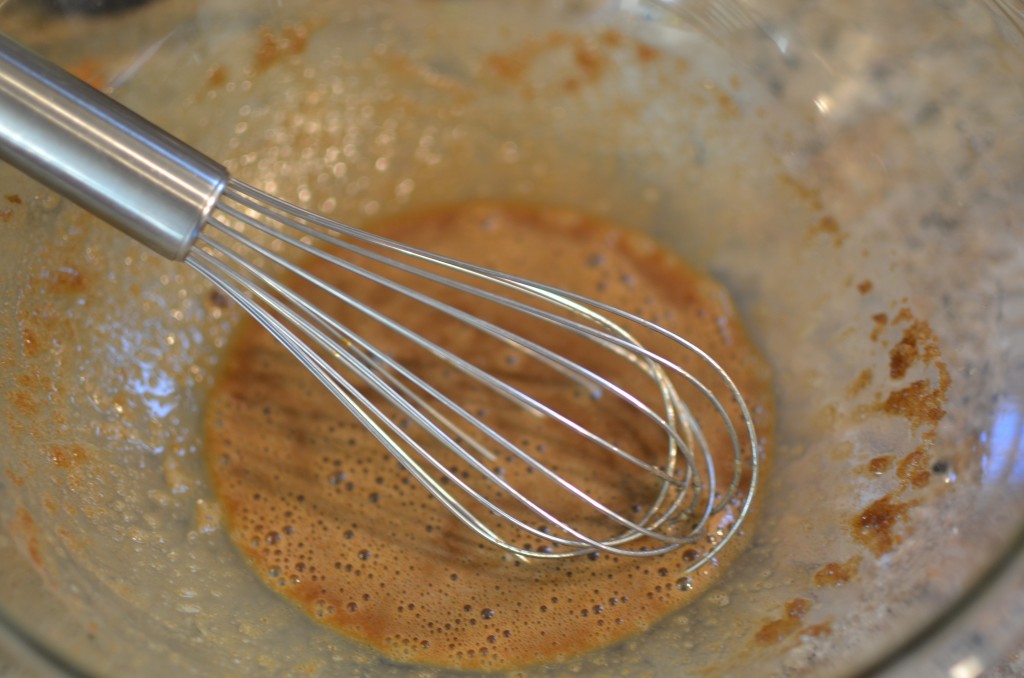 Add in the pecans… 3 cups to be exact.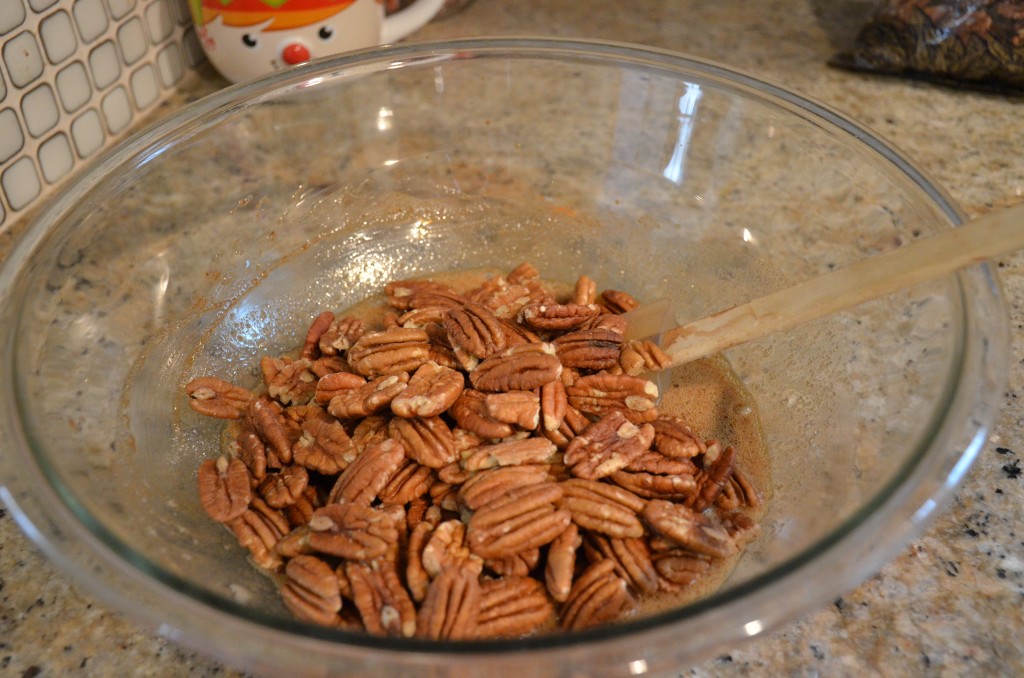 Stir those babies around in the sugar mixture to fully coat them, and pour the pecans (and all of that yummy cinnamon sugar sauce) onto a greased baking sheet.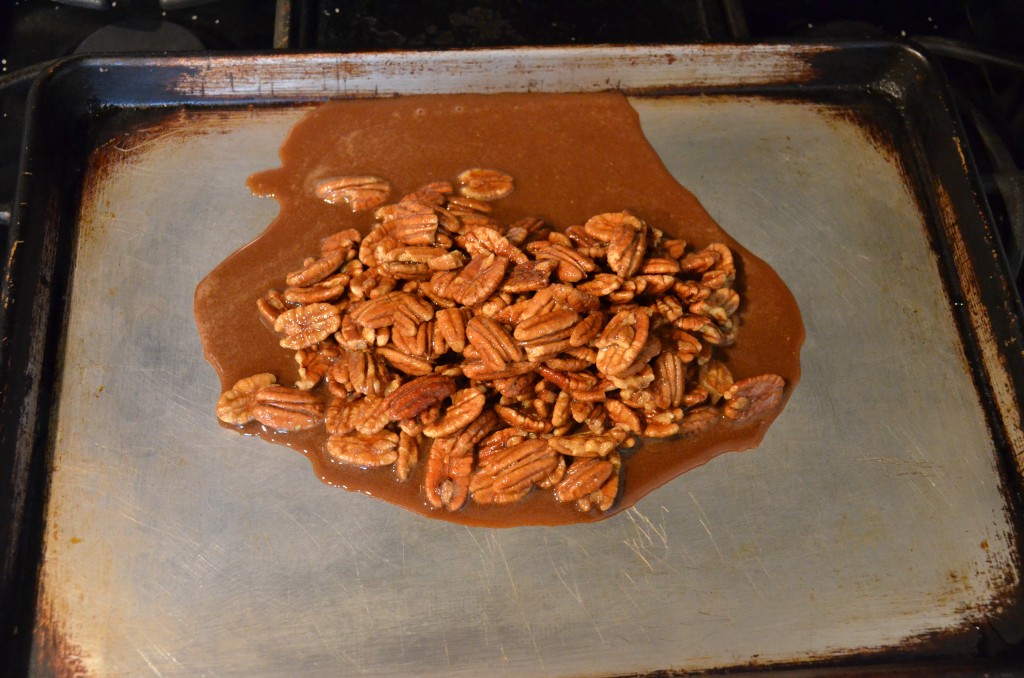 Spread the pecans on the sheet.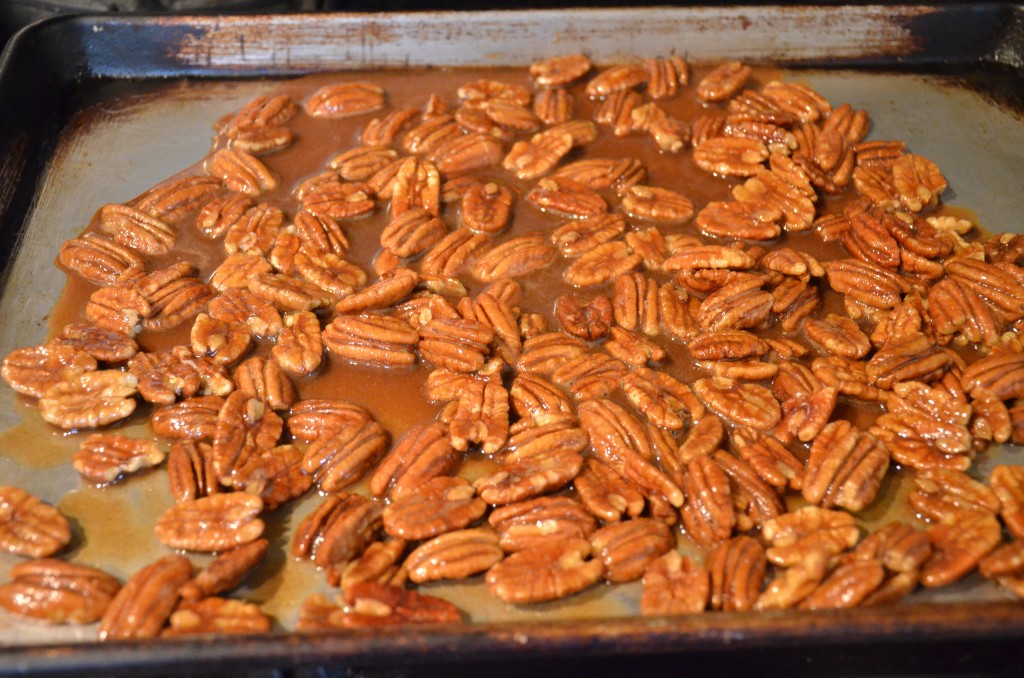 Place the pecans in the oven, and bake for 10 minutes. Mix those babies around, and stick the tray back in the oven.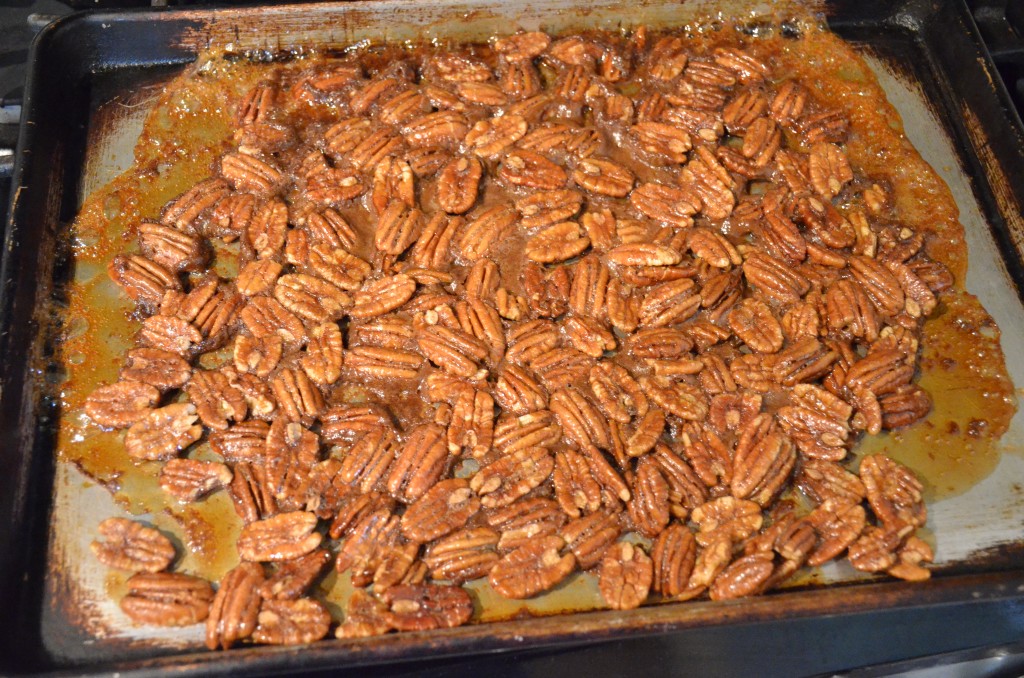 Pull the tray of pecans out of the oven, and stir with a wooden spoon.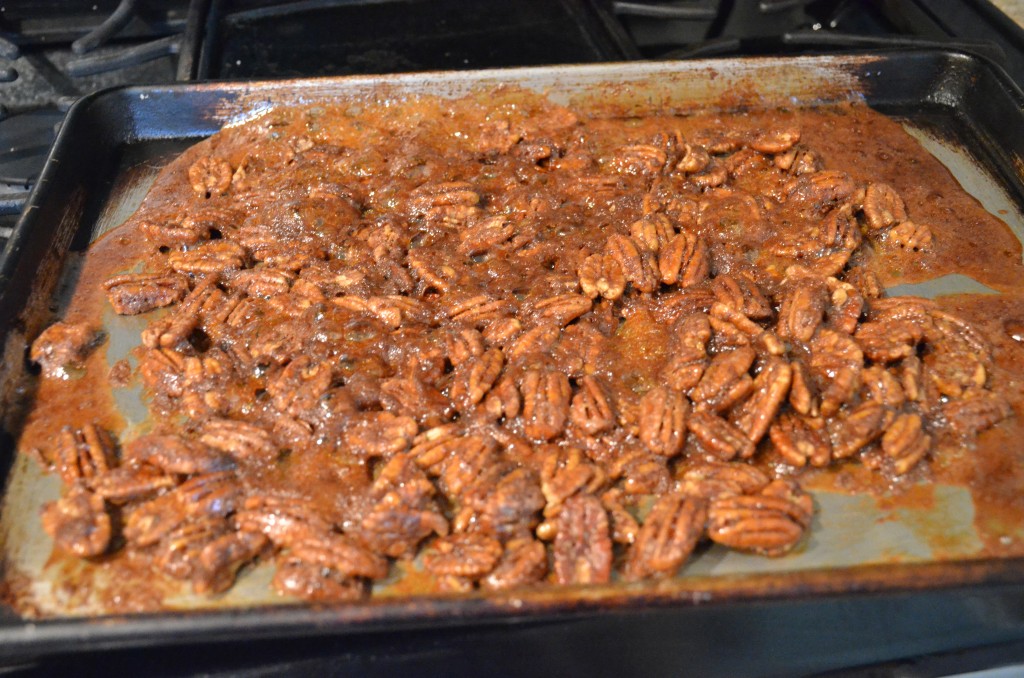 The sugar will begin to harden as the pecans cool.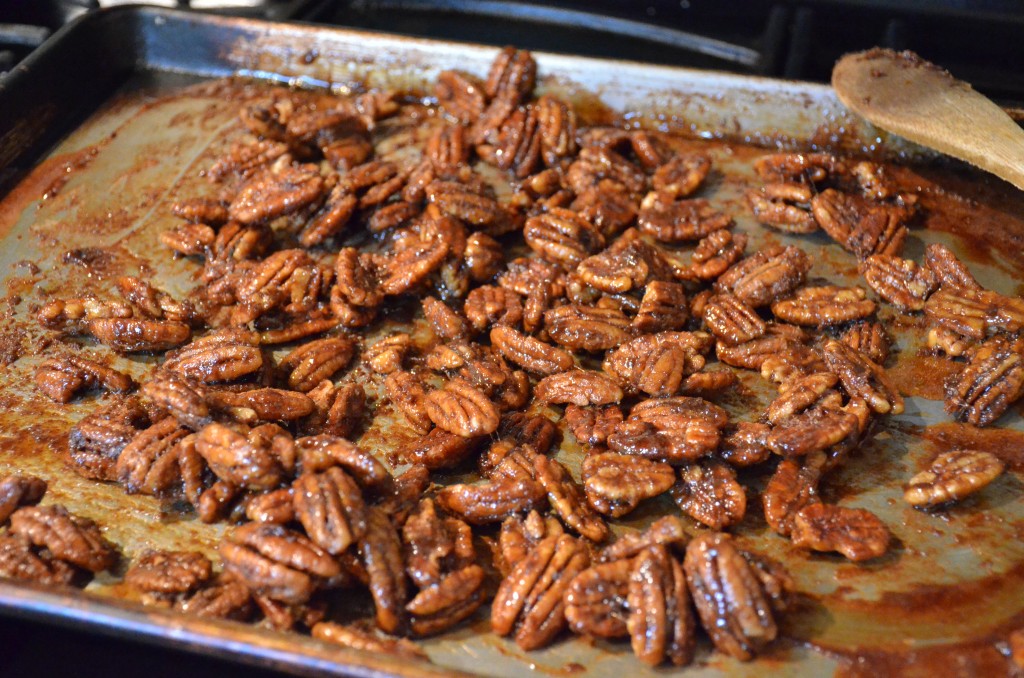 When they are cooled, store in an air tight container… or just serve in your most ridiculous holiday jumbo mug… ♥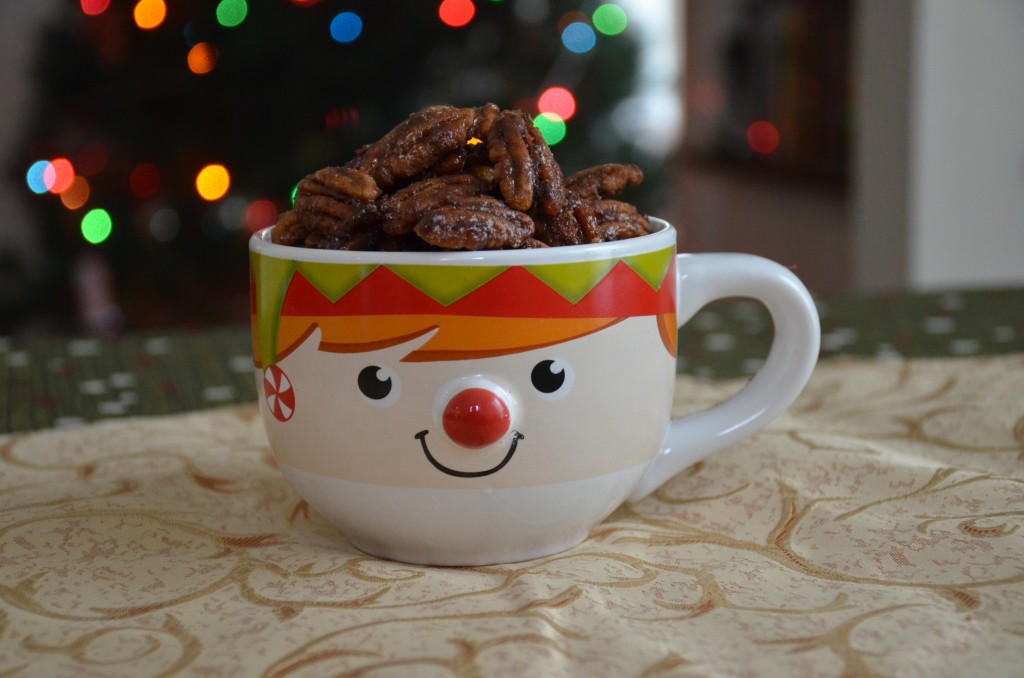 Ingredients
3 cups pecans
3/4 cup organic brown sugar
1/2 cup vanilla soy milk
1 1/2 teaspoon ground cinnamon
1 teaspoon vanilla extract
canola spray for greasing the pan
Instructions
Preheat oven to 350 degrees.
In a large bowl, pour in the brown sugar and vanilla soy milk and stir with a whisk.
Add in the cinnamon and vanilla extract and whisk until frothy.
Add the pecans and stir with a rubber scraper until all of the pecans are covered.
Spread the contents of the bowl evenly onto a greased baking sheet.
Bake for 20 minutes, removing from the oven half way to stir.
Let cool and serve or store in an air tight container.
https://www.sillylittlevegan.com/praline-pecans/