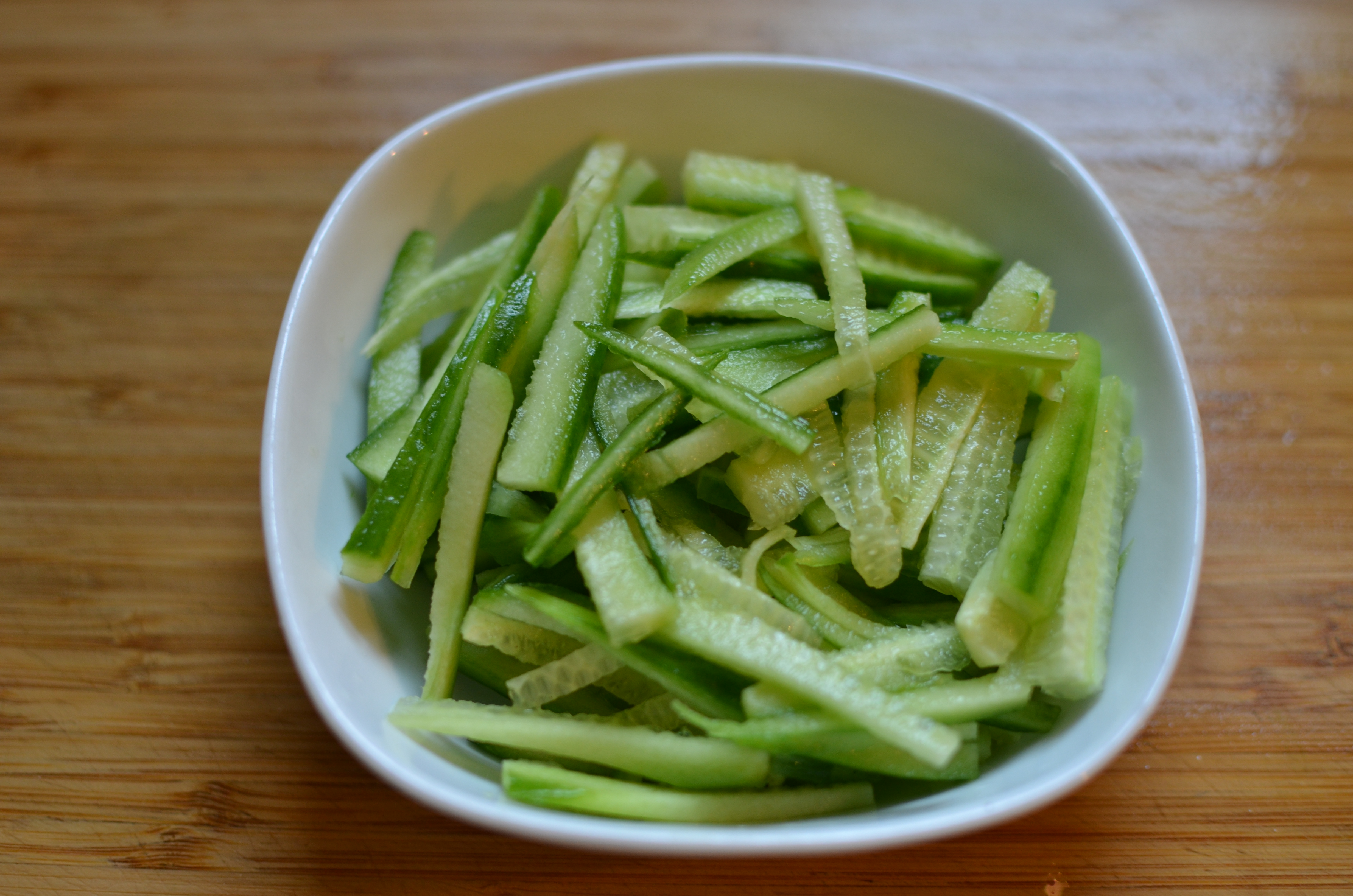 Goodness, the New Year is here! I'm still a bit shocked that the holidays are over. I really think that time goes by so much faster after having children. So, here we are, starting the new year and I'm ready to share more on this site! Today I'm sharing a recipe for Asian Cucumbers. This recipe has been passed down a few generations. My great-grand mother use to make these for my mother (whom I learned how to make them from), and I make them for my own children, now.
I love what happens in the new year… while I don't make resolutions, I do tend to reset the way that I eat. It's nice to start eating healthier after all of the indulgences of the winter holidays. One of my favorite things to eat when I'm cleaning up my diet is rice bowls, and today I'm sharing a recipe for Asian cucumbers which is such a great side for many different Chinese dishes.
This recipe goes wonderfully with rice (or even noodles). However, my children's favorite way of eating these cucumbers is by making mini sushi with those little seaweed packets found at the grocery store. It's such a fun treat! At any rate, eat them however you choose. 🙂
These cucumbers are made in a sweet and tangy brine. In fact, it can be served right after making, or it can be served hours later. However, the longer they sit, the more garlicy they become… while this can be a good thing… maybe not the best for first dates. Lucky for me, I think my husband is immune to my garlic breath… or he has a case of his own!
I hope that you enjoy this little recipe, and that it becomes a favorite of yours, too! 

Asian Cucumbers
Ingredients
2 mini cucumbers (peeled)
1 large clove of garlic (pressed of finely minced)
2 tablespoons rice wine vinegar
1 tablespoon sesame oil
2 teaspoons sugar
½ teaspoon salt
Instructions
Julienne the cucumbers.
Place the cucumbers in a medium sized bowl.
Mix the remaining ingredients with the cucumbers
Stir.
Let sit for about 15 minutes (or more) before serving.