It's funny how a craving can lead to a new recipe…
After finishing the last bit of avocado, eating avo toast (my fave!), I was still hungry for more… and I'll tell you, I love my avo toast a certain way when I make it… It's got to have lemon or lime, salt, pepper, chipotle chili flakes, and Ninja Squirrel Sriracha sauce.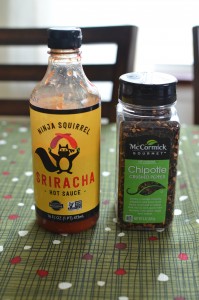 So basically, this spread/dip recipe came together because of my love affair of avocados and those two spicy condiments. Hey! I love my hots!
To make the spread: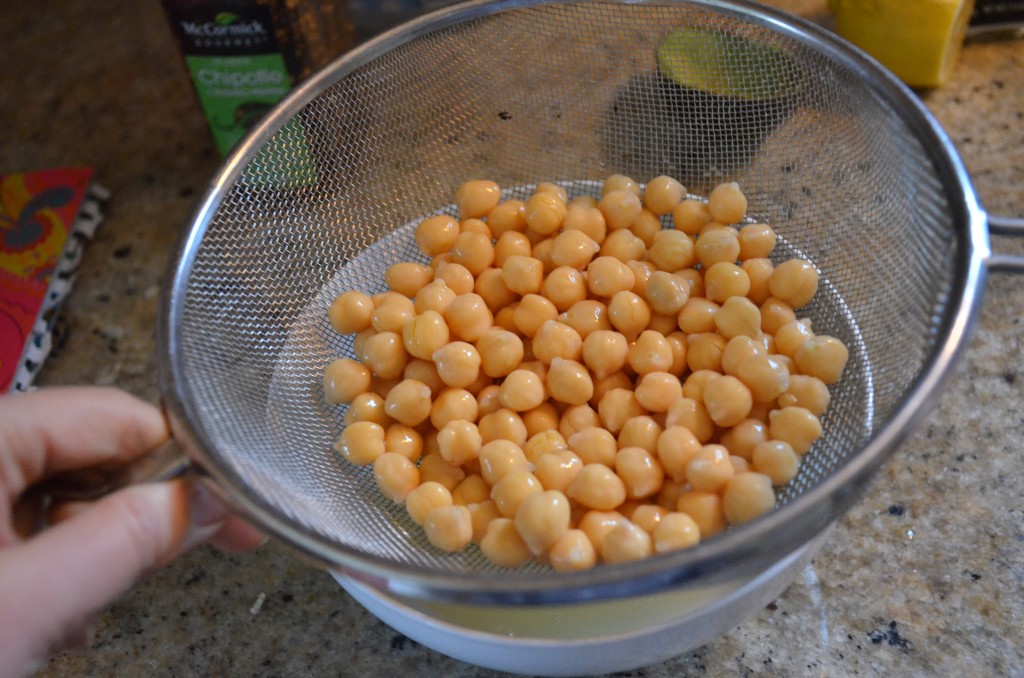 Drain a can of chickpeas… reserving the liquid to make some awesome aquafaba meringues… (recipe to come… I hope).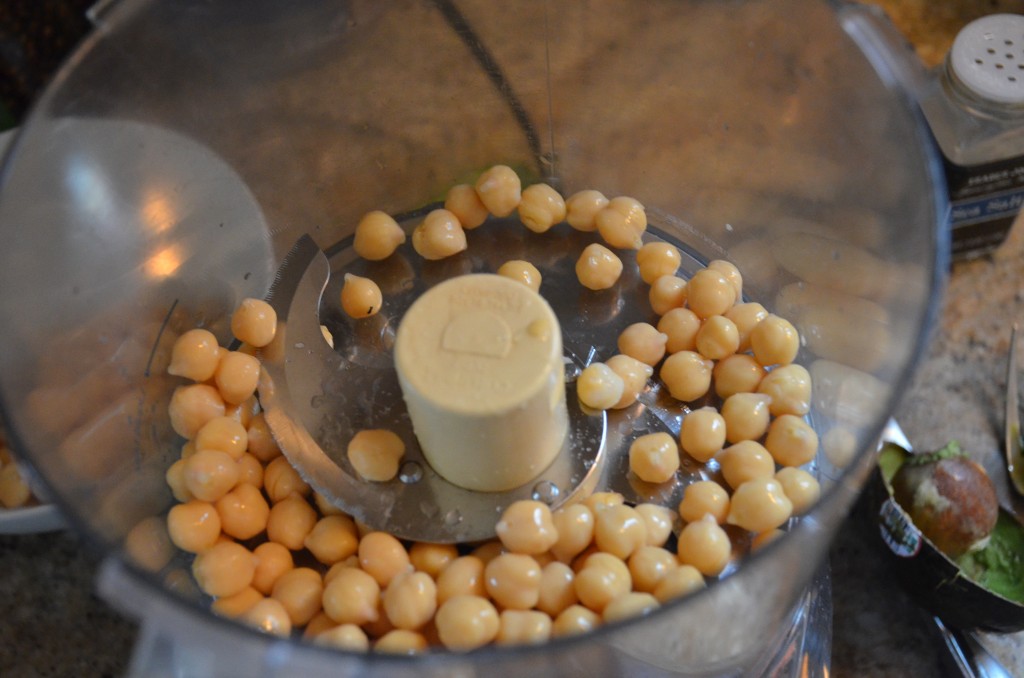 Add half of the can of chickpeas to a food processor… (pay no attention to that avocado in the background… like I said, this recipe came after eating avo toast!)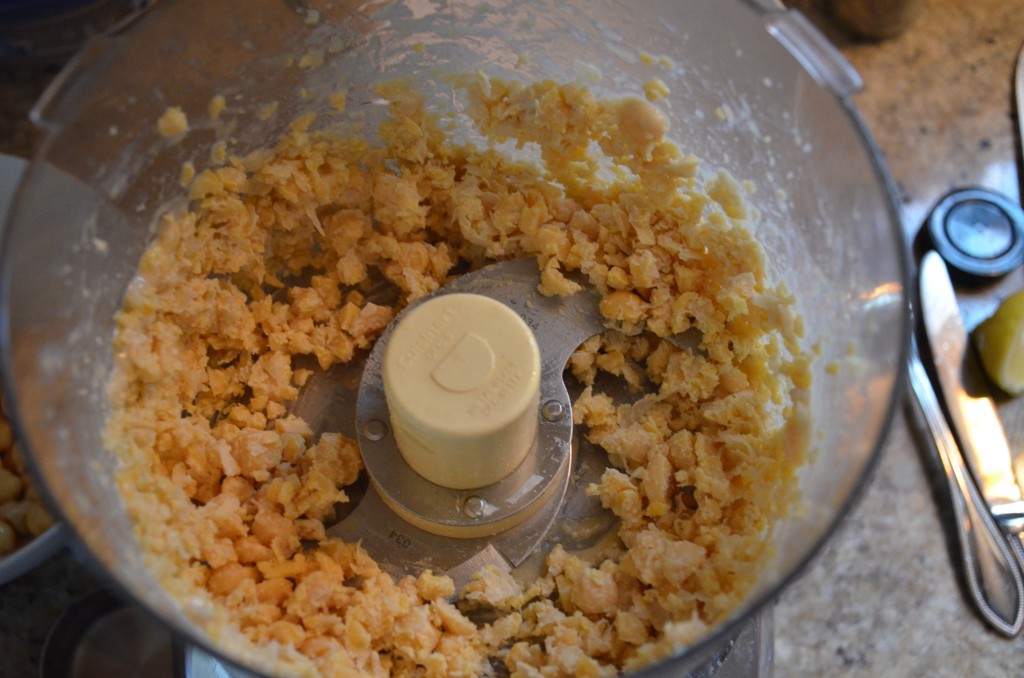 Blend the chickpeas with a tablespoon of tahini and half a lemon (about 2 tablespoons). YOWCH! Squeezing that lemon for this put me in instant agony due to a scratch from yesterday. Note to self and lemon squeezers out there… use a tight bandage before squeezing citrus!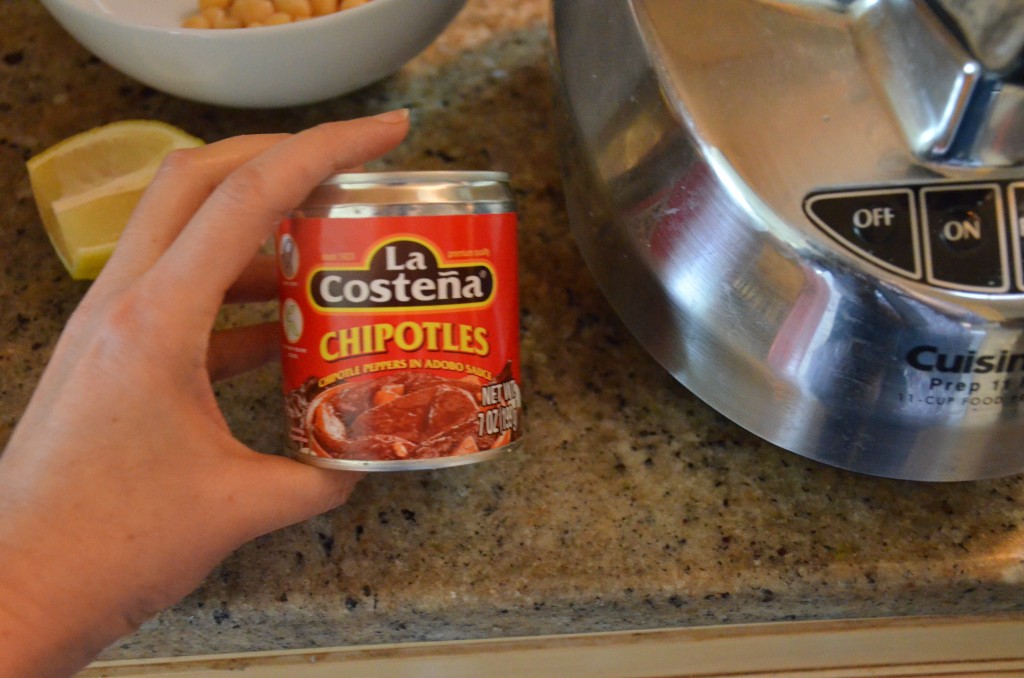 Open a can of chipotle peppers in adobo sauce. This is the brand that was in my pantry, but there's several brands to choose from.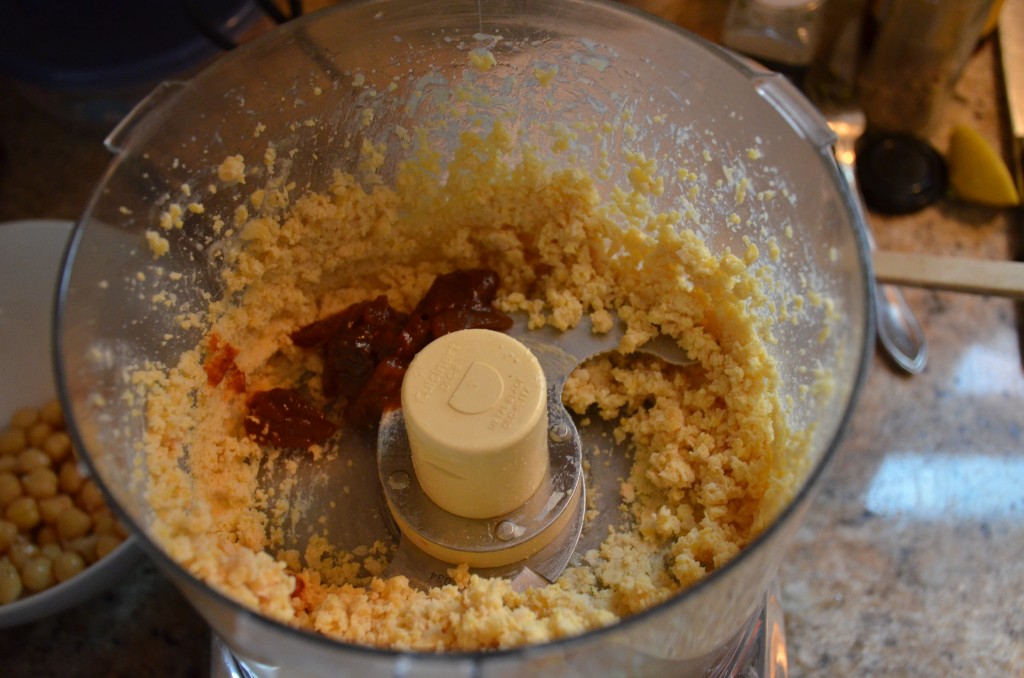 Pull a pepper out of the can, and put it in the food processor with the ground chickpeas. Take a little bite to test to see if it's hot enough.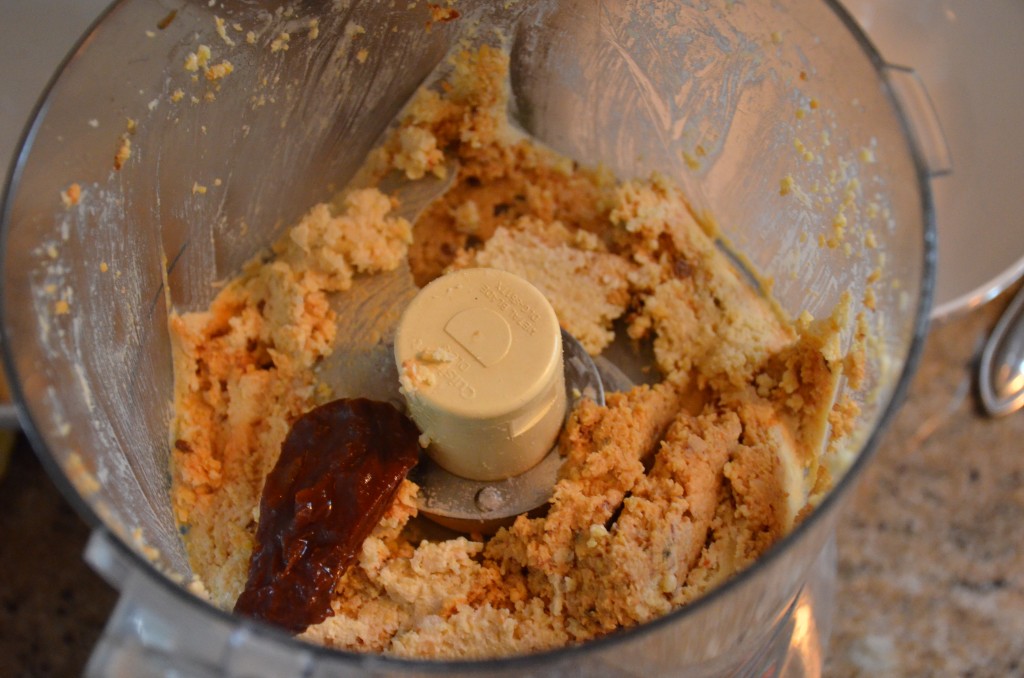 Add another pepper or two… (I like my hots!!!), if you dare. I dare… boy, do I dare!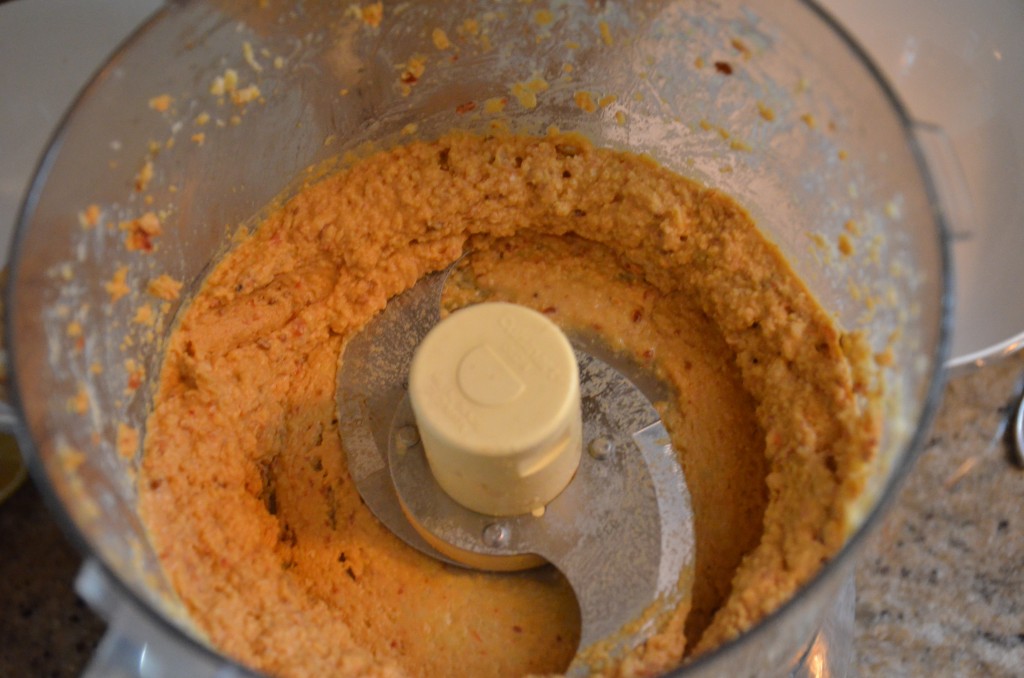 Add a half of a teaspoon of salt and 2 – 3 tablespoons of water. Blend until smooth.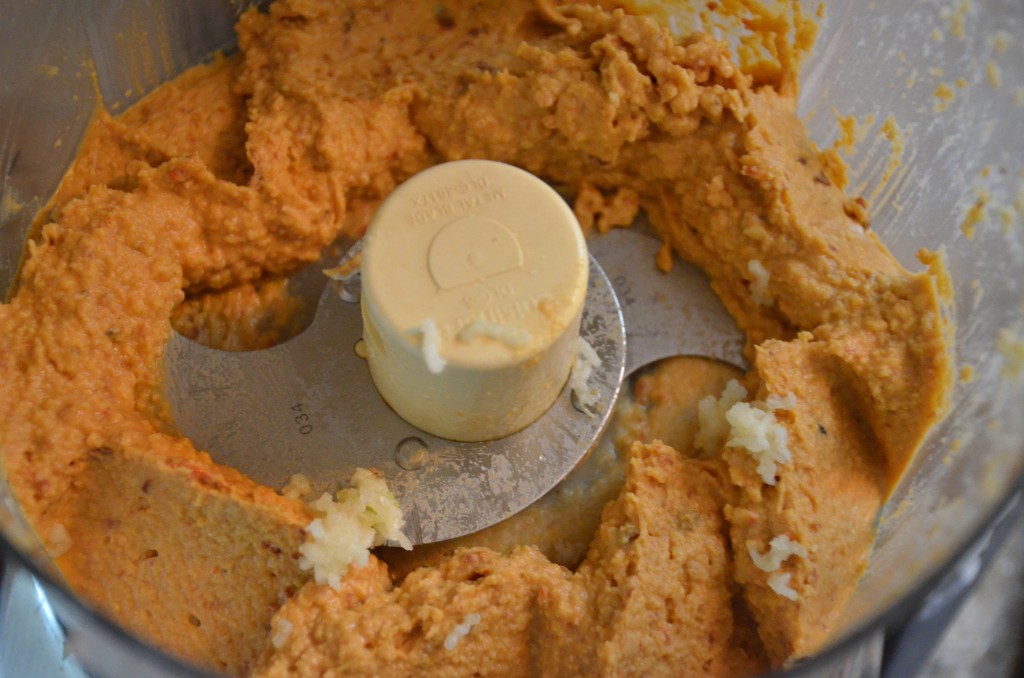 Yikes! Almost forgot the garlic! Add a clove or two…. since I forgot to add it earlier, I used a garlic press. However, chopped garlic is fine if you put it in with the chickpeas in the beginning of this recipe.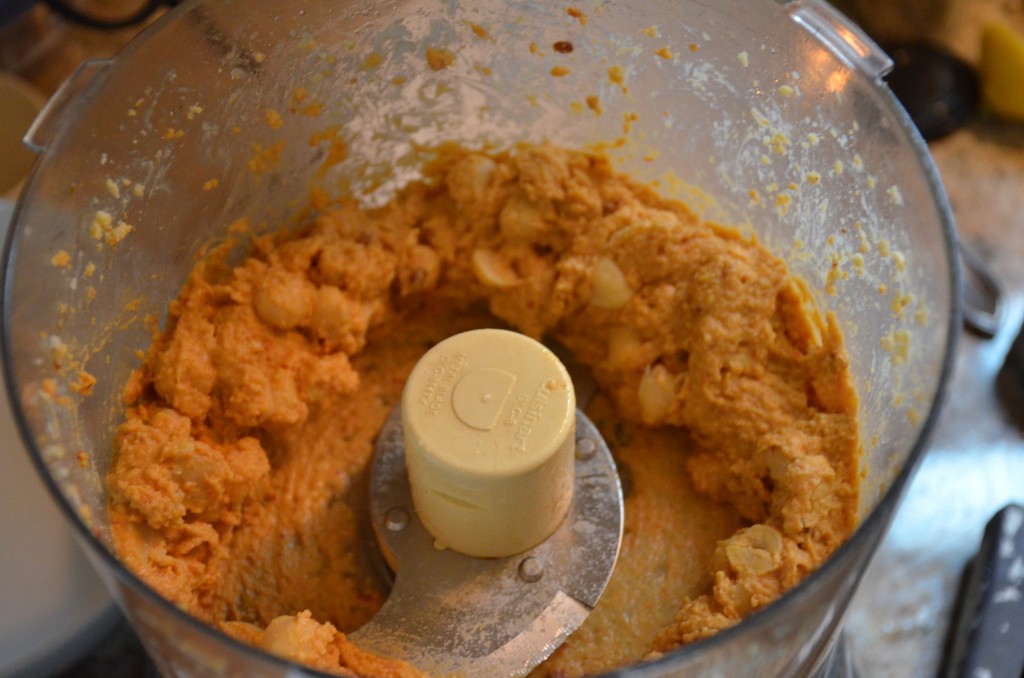 Add the remainder of the chickpeas, and pulse a few times.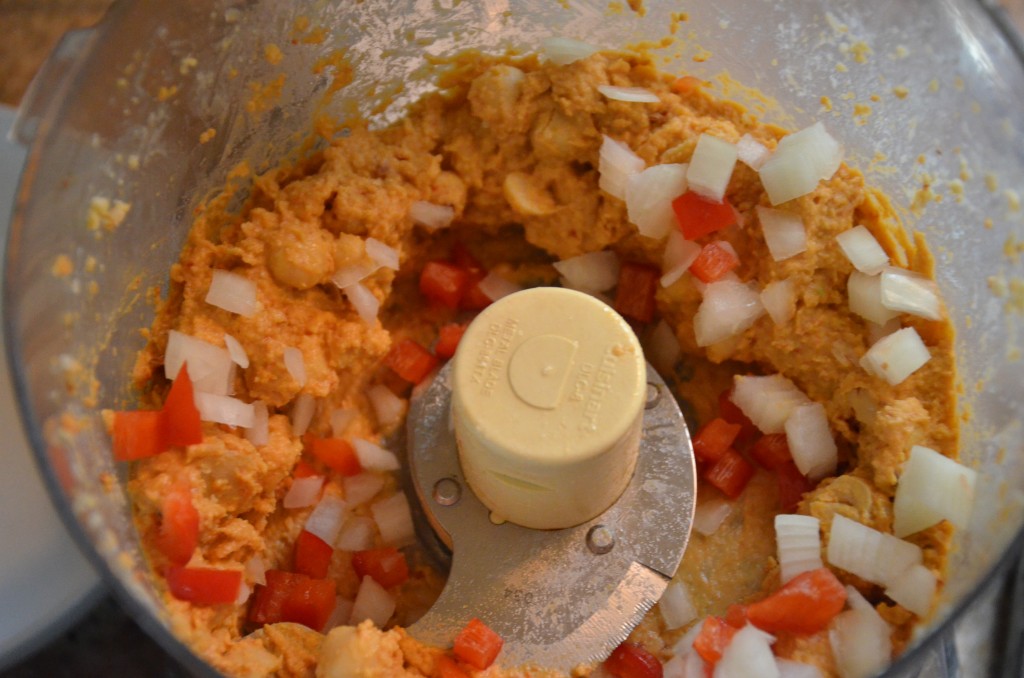 Add a couple of tablespoons of chopped fresh onion and red pepper.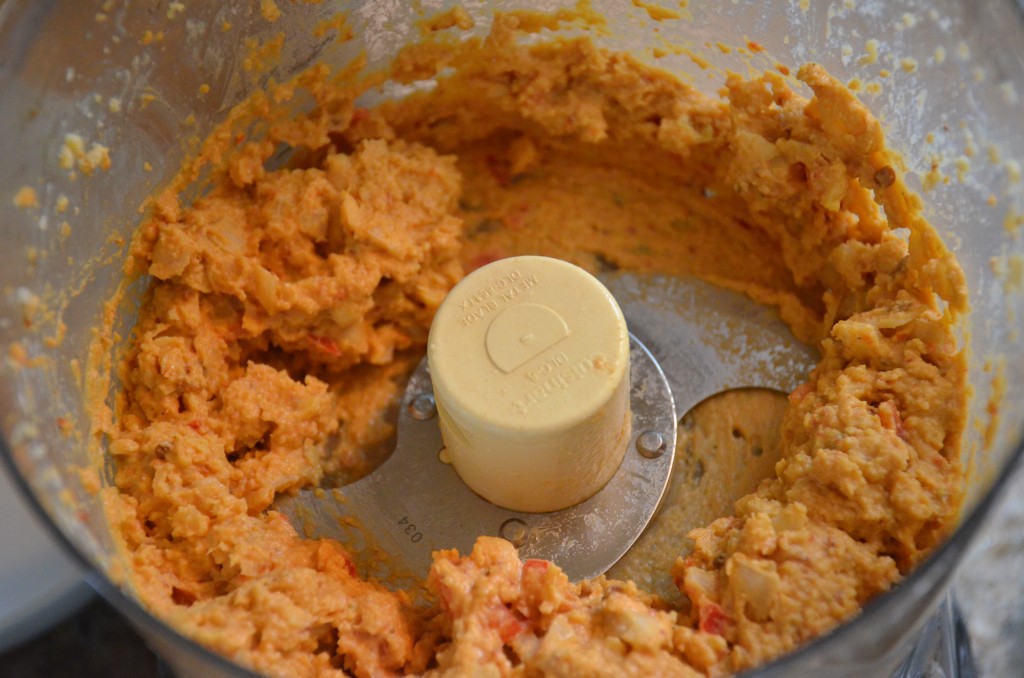 … and pulse a few more times.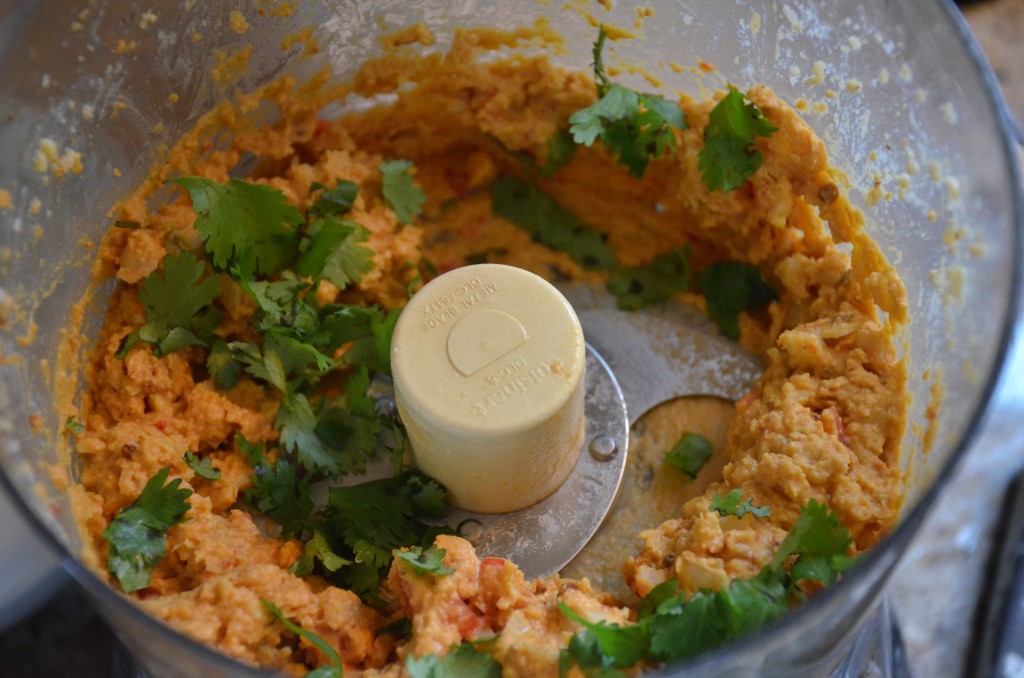 Add some lightly chopped cilantro to the food processor.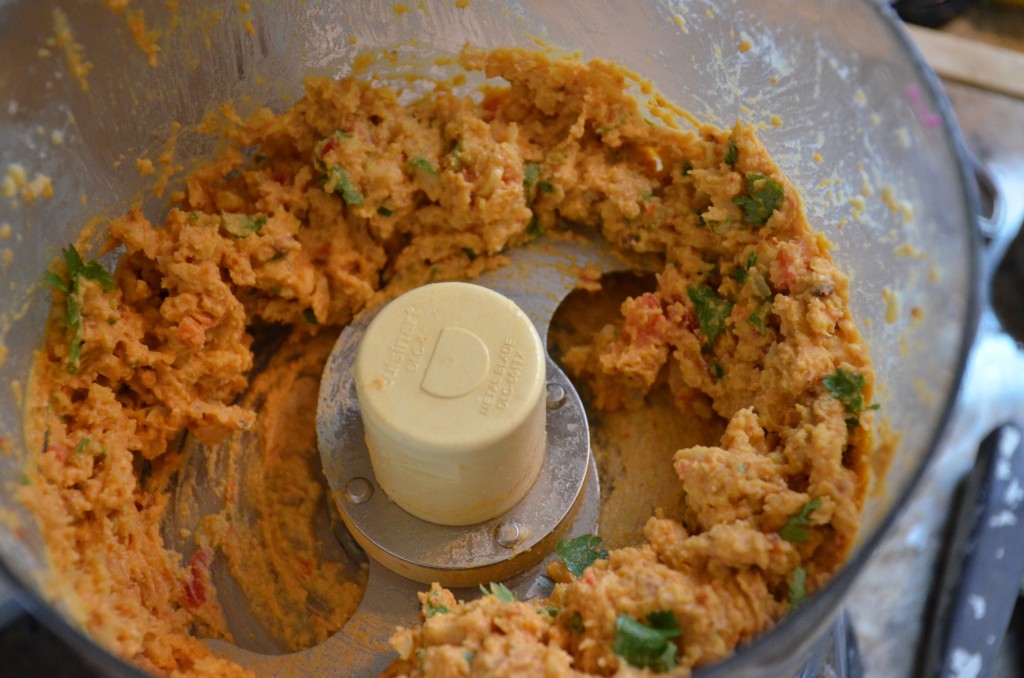 … Pulse a few more times. Then serve.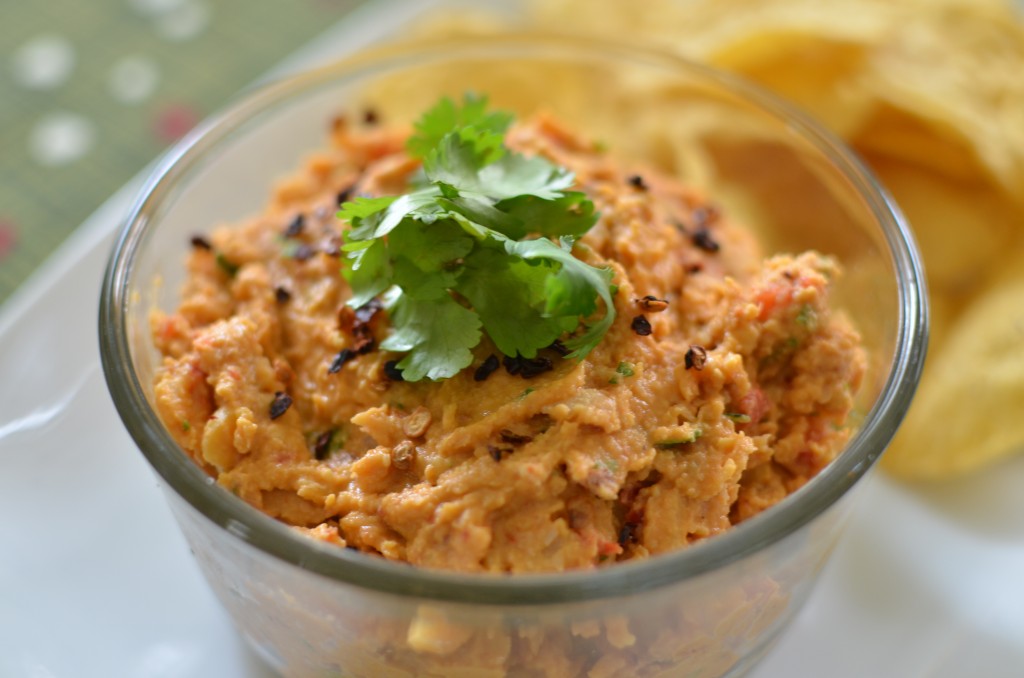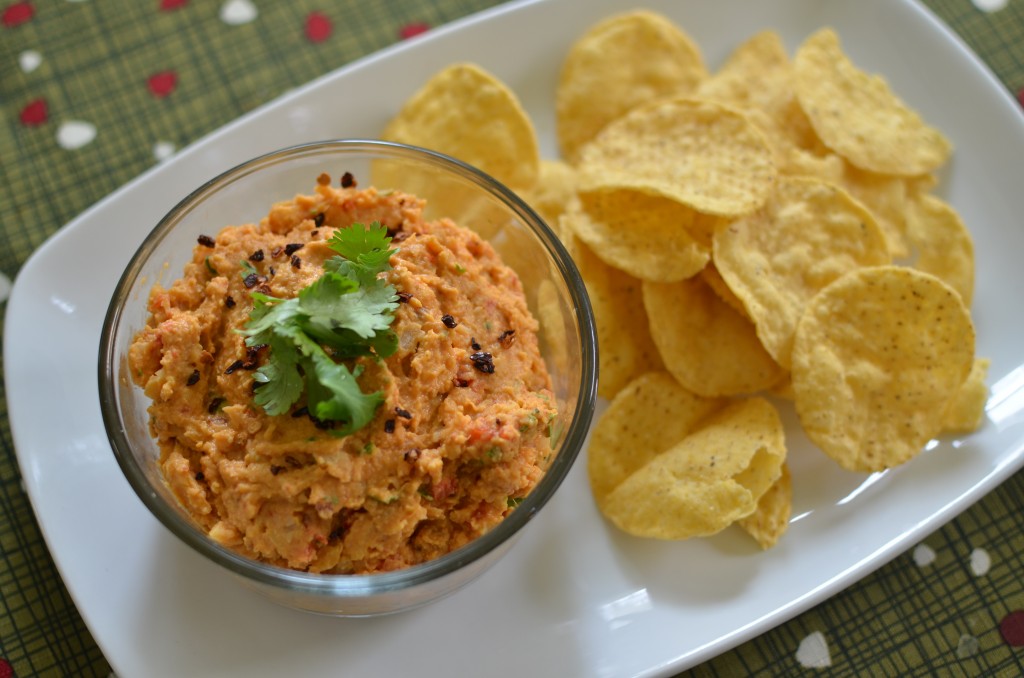 Serve with chips, garnished with extra cilantro and chipotle pepper flakes (if you have them!).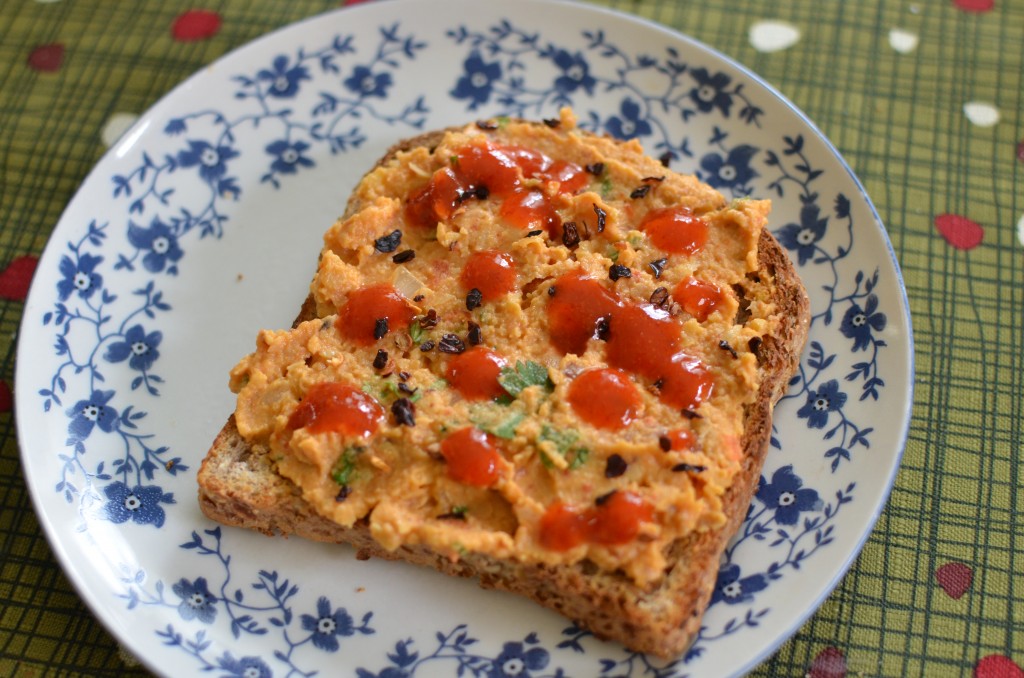 … or in my case, serve over toasted Ezekial Bread with extra chipotle chili flakes and Ninja Squirrel Sriracha!!! ♥
Ingredients
1 can chickpeas (rinse and drained)
1-3 chipotle peppers (in adobo sauce)
2 tablespoons chopped onions
2 tablespoons chopped red pepper
2 cloves of garlic
1/4 cup cilantro
1/2 lemon (juiced about 2 tablespoons)
2 - 3 tablespoons water
1 tablespoon tahini
1/2 teaspoon salt (or more to taste)
Instructions
Pour a half of a can of chickpeas into a food processor. Add lemon juice, tahini, and chopped garlic. Blend until smooth.
Add a chipotle pepper and 2 tablespoons of water to the food processor and blend until smooth (scraping the sides of the food processor to ensure all of the chickpeas are blended).
Taste for heat. Add 1-2 more peppers to desired hotness. If necesary, add 1 more tablespoon of water for desired smoothness.
Add the remainder of the chickpeas, and pulse a few times.
Add chopped onion and red pepper and pulse a few times.
Add lightly chopped cilantro to the food processor and pulse.
Serve.
https://www.sillylittlevegan.com/chipotle-chickpea-spread/