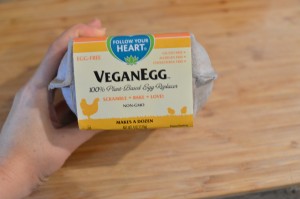 I placed an order through Amazon for the Vegan Egg a few weeks ago, and it finally arrived! There has been so much chatter on social media, that I couldn't wait to get my hands on it!… and I knew exactly what we would make first… an OMELET!!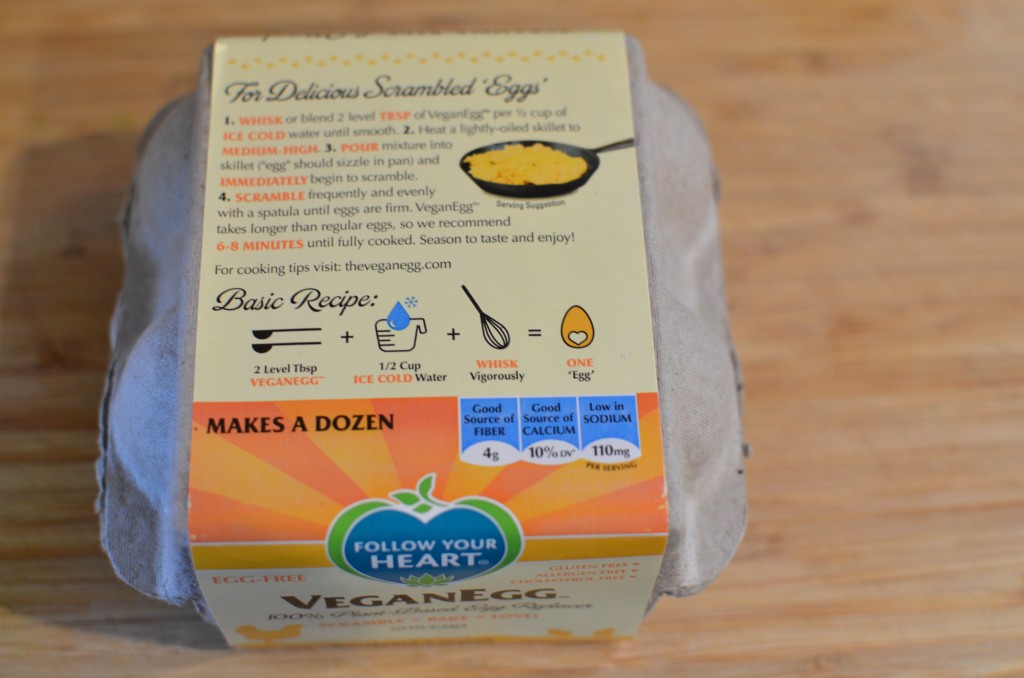 The Vegan Egg is really easy to make. Just add really cold water to the contents of the container.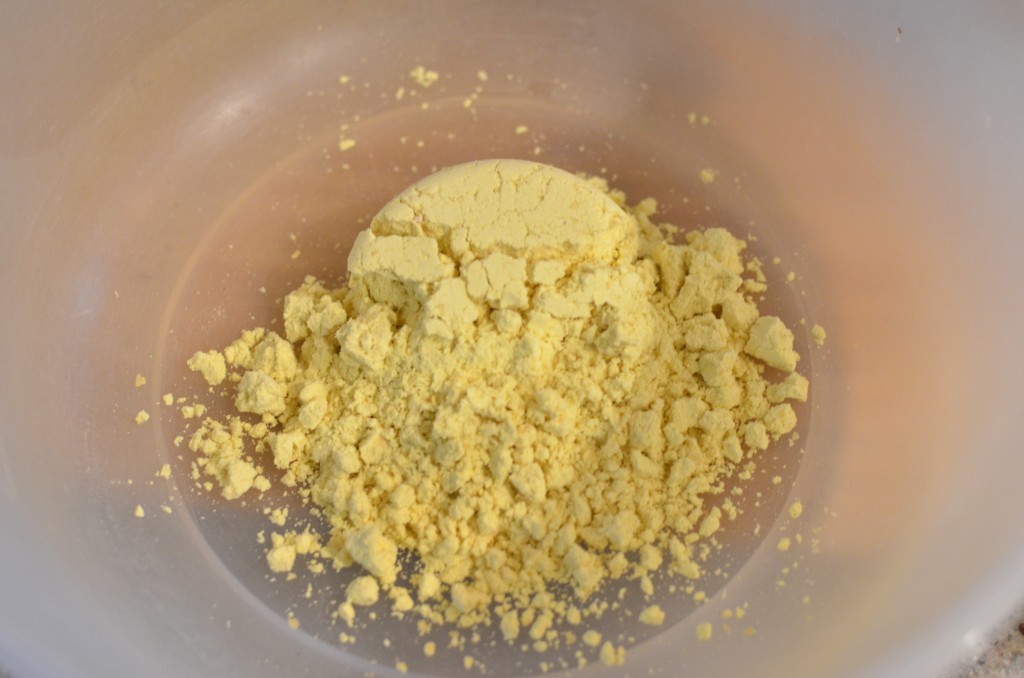 The contents is a yellowish powder…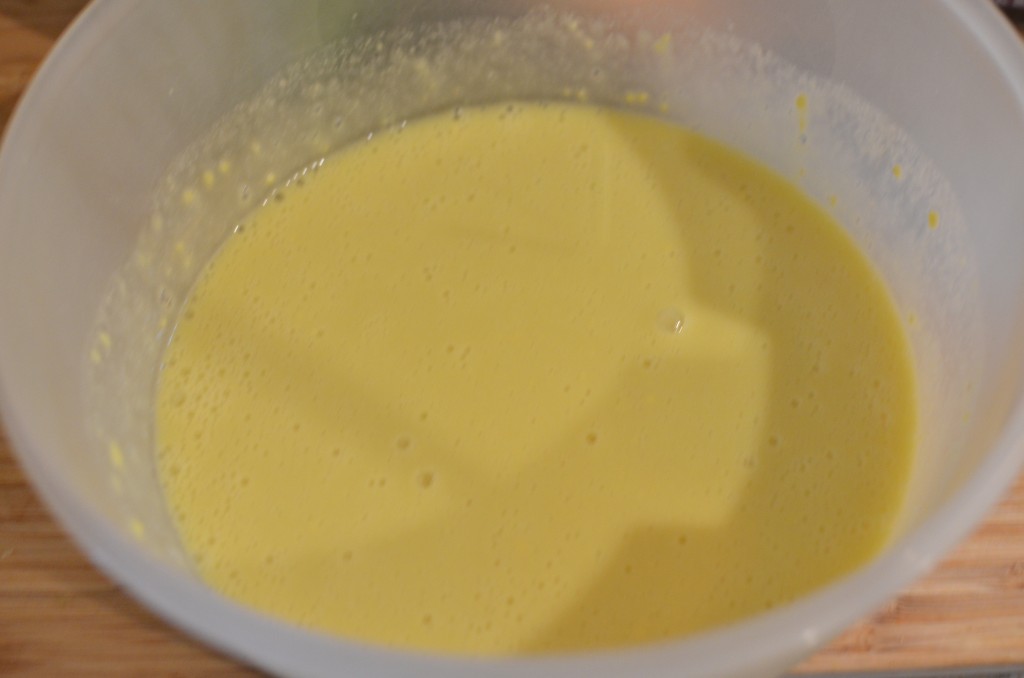 Once I added water and started whisking… it smelled like egg yolks. Honestly… it's been so long since I've smelled that eggie sulfery smell… that it was really off putting… and then I reminded myself that I was eating a vegan egg, and that it should smell like that. It's funny how weirded out I got!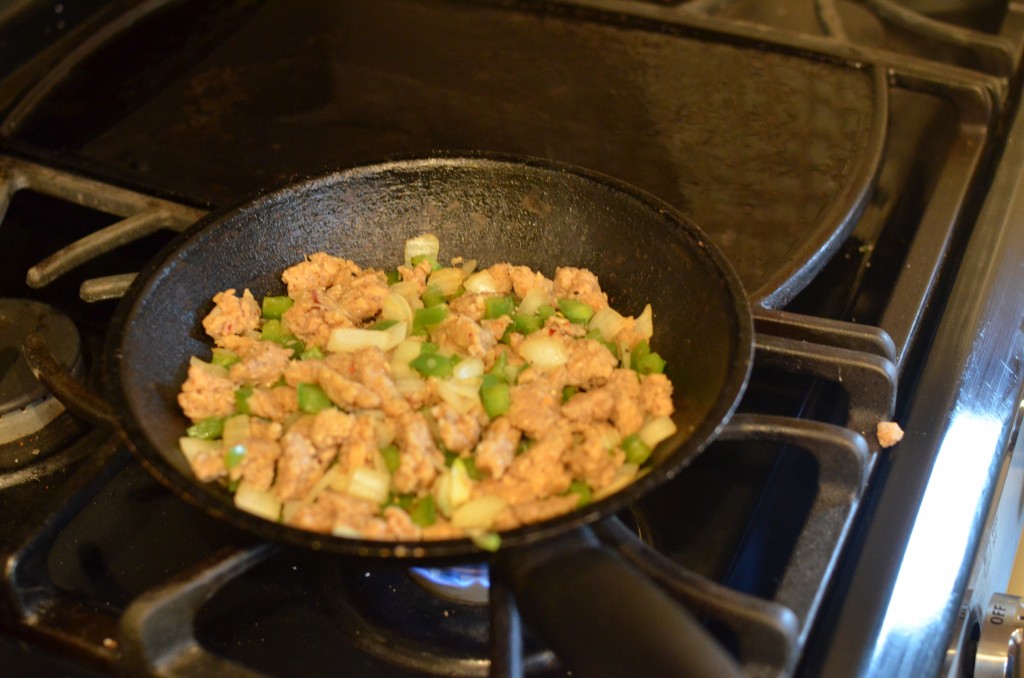 We sautéed onions, peppers, and Gimme Lean Lightlife sausage in a bit of oil. Then set it aside.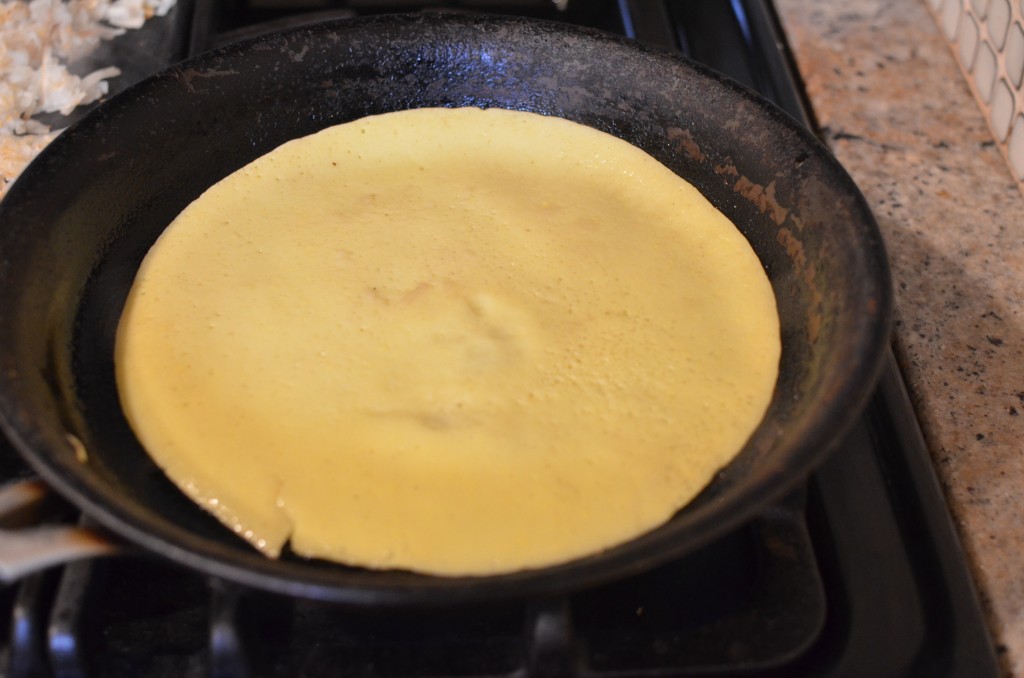 We then poured in the equivalent of two eggs into a large non-stick skillet. Cooked it for a few minutes, and then flipped it.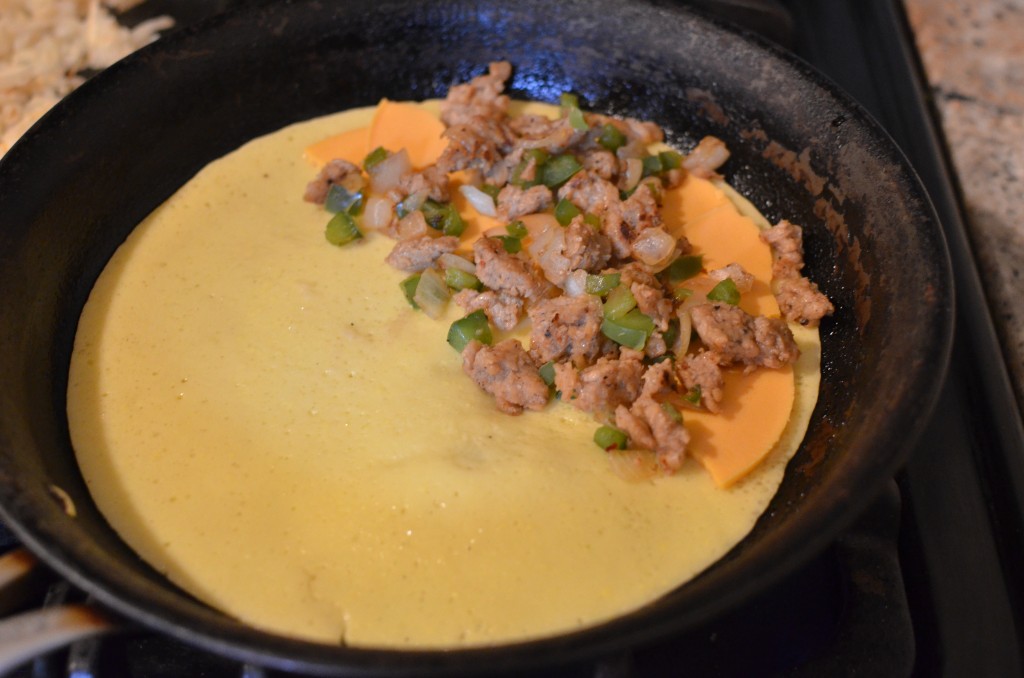 Then we added a slice and a half of Daiya cheddar onto the egg with the sausage, onions, and peppers.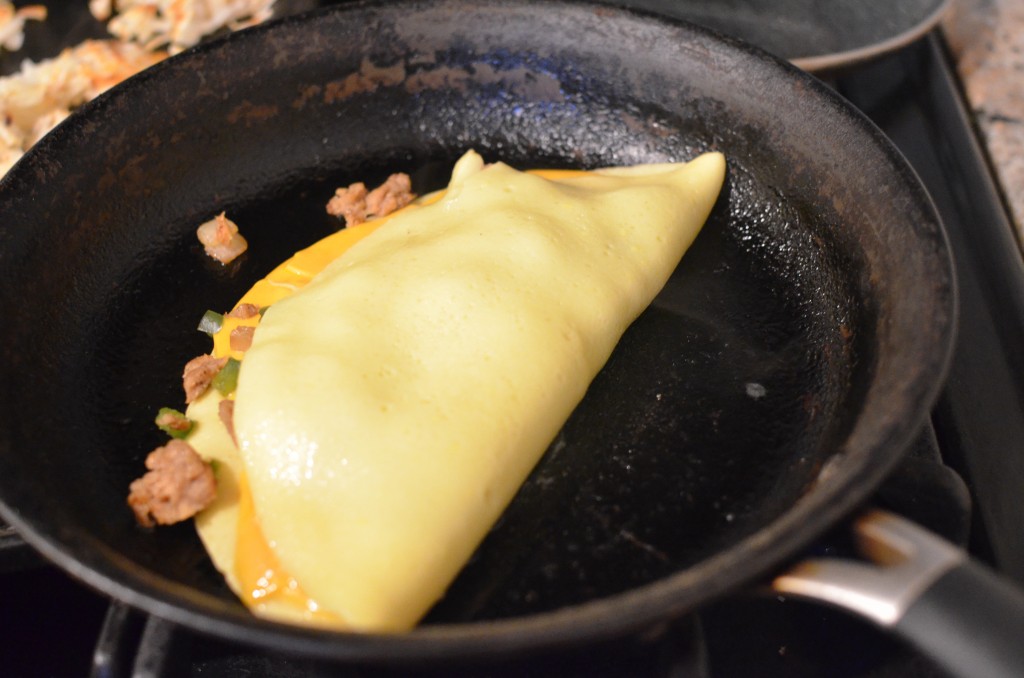 Lastly, we folded the omelet over and put a lid over it to help melt the cheese.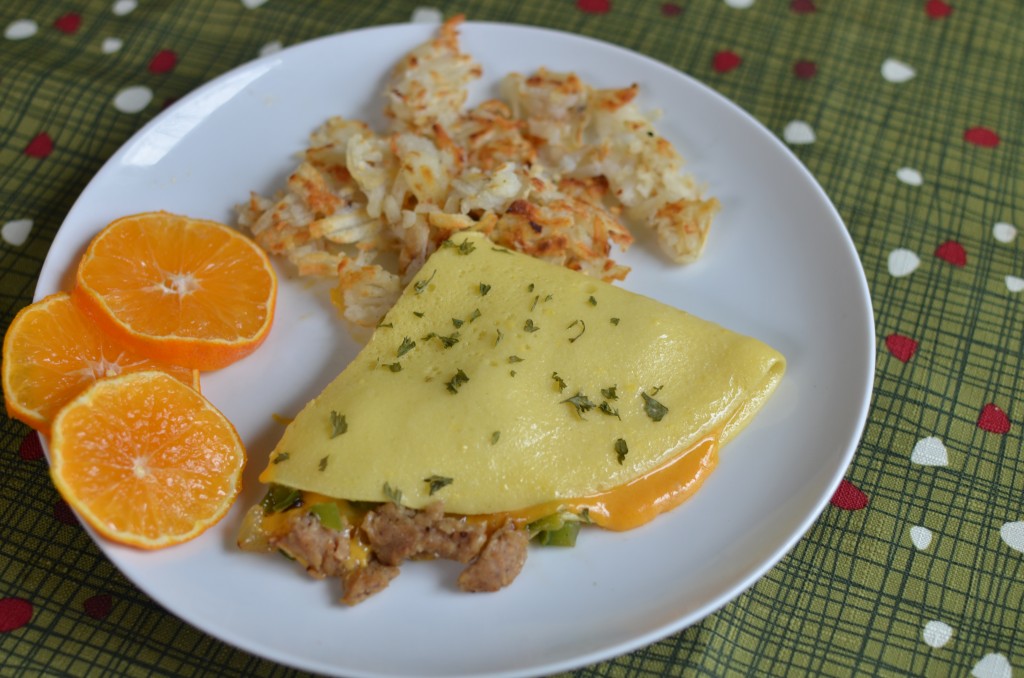 My husband and I split the Vegan Egg omelet, and served it with some hash browns and sliced Cuties.
This meal was a lot of fun, and we both enjoyed it. I think for us, it would've been even better if we cooked the omelet a little bit longer. It was a bit underdone, but the flavor was nice…. and I was surprised that it was not as eggie as it smelled.
Overall, I really enjoyed this product… I just wonder how many things can be made with it… breakfast casseroles? frittatas? French toast?.. gah… what will we do next!?… so many possibilities! ♥