I think that one of the greatest things that we can do is to share health and vitality with our loved ones through food. So,when introduced to ALOHA, I was thrilled to collaborate with their idea of health and happiness and share a healthy recipe! ALOHA's mission is to bring health, wellness, and balance into people's lives, and that is definitely something that I'm always searching for…and I think finding these things comes through simplicity (in food and life matters) and a workable routine. I know for me, the better I eat (foods in their most natural unprocessed state), the better I feel, and it's amazing how that transcends to other parts of my life.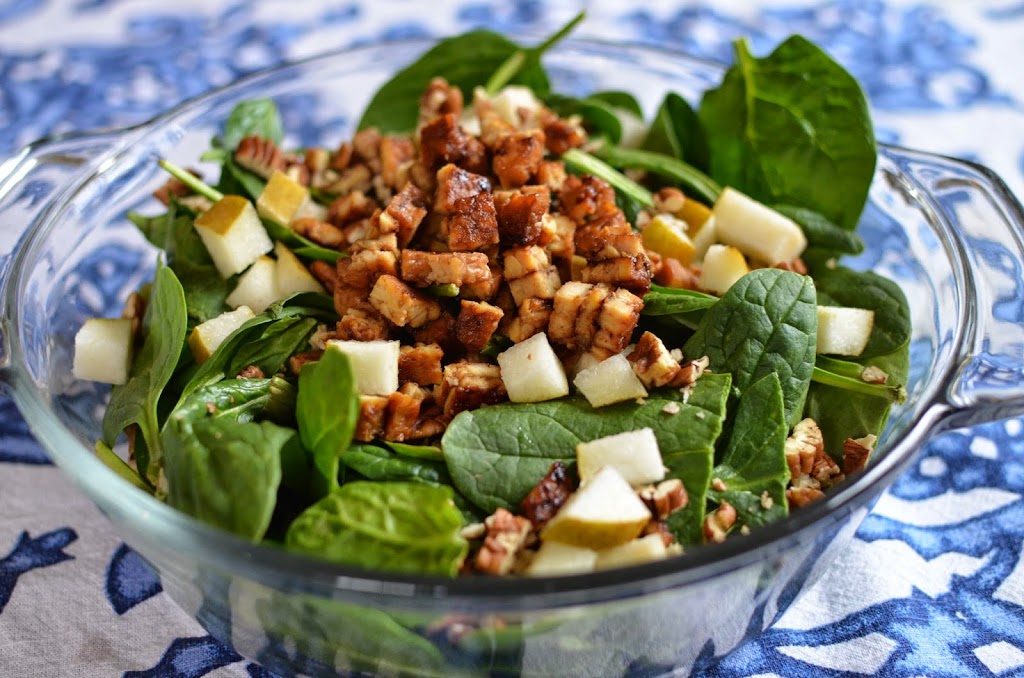 I want to share the joy of simple healthy delicious food with others. So, if I were to bring a dish to share at a gathering, I think my savory spinach salad would be a perfect choice for the occasion. The salad that I'm sharing with you today is fresh, savory, tangy, and crisp. All of the elements of this dish pair so nicely together to give a perfect blend of flavor and would be a great compliment to any meal. This may just make you the hit of the party! ♥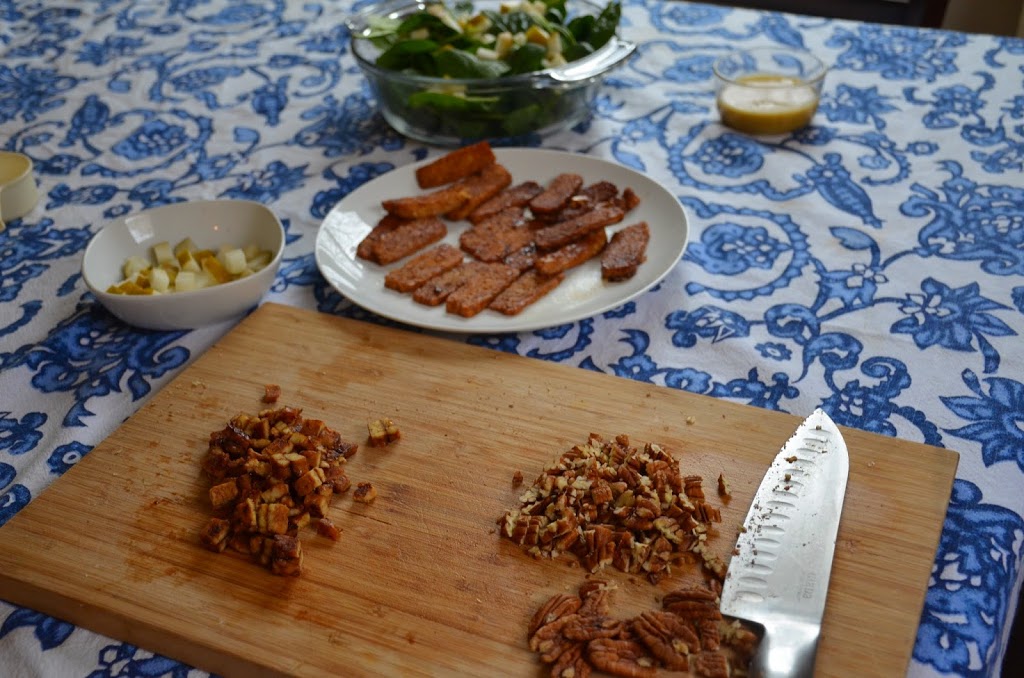 Cooking is a true labor of love ♥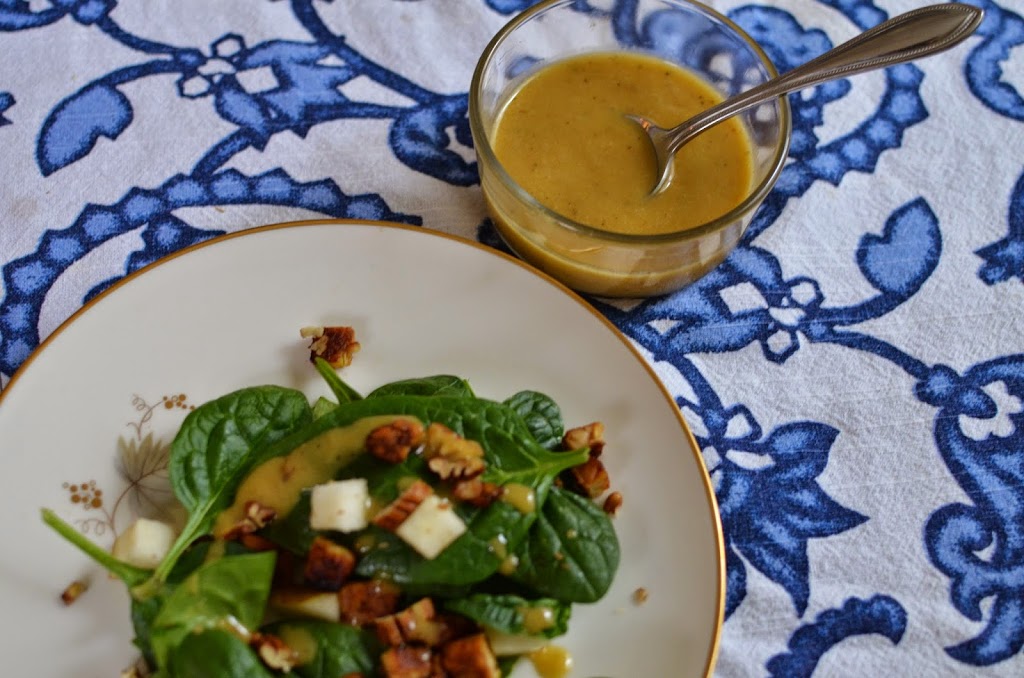 Spinach Salad with Shallot Dijon Dressing
Salad Ingredients
5 oz. fresh organic baby spinach
1/3 cup chopped Anjou pear
½ cup chopped tempeh bacon (premade or make your own)
½ cup chopped pecans
Dressing Ingredients
¼ cup Extra Virgin Olive Oil
¼ cup diced shallots
3 tablespoons white balsamic vinegar
2 tablespoons agave nectar
1 tablespoon fresh lemon juice
1 tablespoon water
1 ½ teaspoon dijon mustard
¼ teaspoon salt
Pepper to taste
Dressing Preparation
In a sauce pan on medium heat, cook shallots in the extra virgin olive oil until it just starts to turn brown (about 3 minutes). Remove from heat and let cool for a few minutes. Put all of the dressing ingredients in a blender and blend for about 15 seconds until mostly smooth and emulsified. Some small pieces of shallots left unblended is perfectly fine. Let the dressing chill in a glass jar for a few hours before serving. This dressing can be stored for a few days in the fridge.
Packing the salad to share:
Put the spinach in a large serving bowl. Place the tempeh bacon, pears, and pecans on top. Store with a lid in the fridge until ready to serve.
When ready to serve, toss the salad to incorporate all of the ingredients throughout the spinach and pass around the dressing to each guest. Bon Appetit! ♥