I do love smoothies… even in the winter. Smoothies have become my go to breakfast/lunch while my children are at school…because I like simple… and healthy!
This smoothie is loaded with Vitamin C and Iron. The wonderful thing about using spinach in this drink is that you can't taste it, and you get all of the wonderful health benefits from the spinach. The bonus of using citrus with spinach is that the Vitamin C content of the fruit will help your body better absorb the iron. How perfect is that?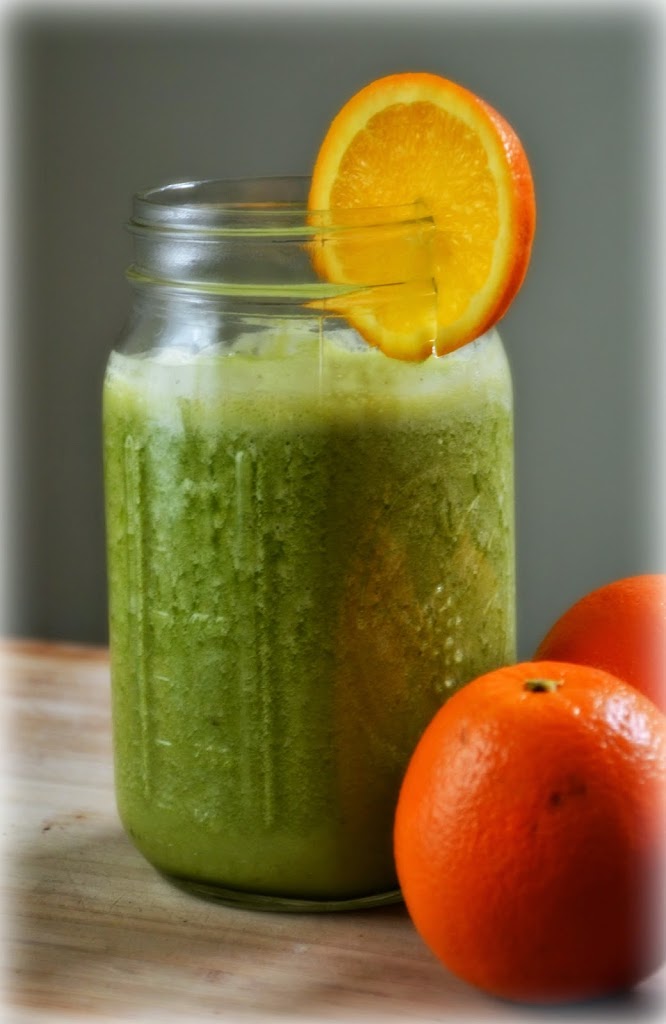 Green Citrus Smoothie
I normally just grab handfuls of the spinach and pineapple, so I am also including pictures that show how much each handful is 🙂
Ingredients
1 navel orange (peel removed)
1 large handful baby spinach (approx. 1 ½ cups)
1 handful frozen pineapple chunks (approx. 1 cup)
3 medjool dates (pit removed)
1 cup water (plus 1/4 for rinsing the blender)
Directions
Cut orange in half after removing the peel. Place all ingredients into a blender with 1 cup of water and blend until smooth. Pour smoothie into a large drinking glass. Add 1/4 cup of water to the blender and swirl around to get the remainder of the smoothie out, and pour directly into the drinking glass with the remainder of the smoothie. ♥ Enjoy!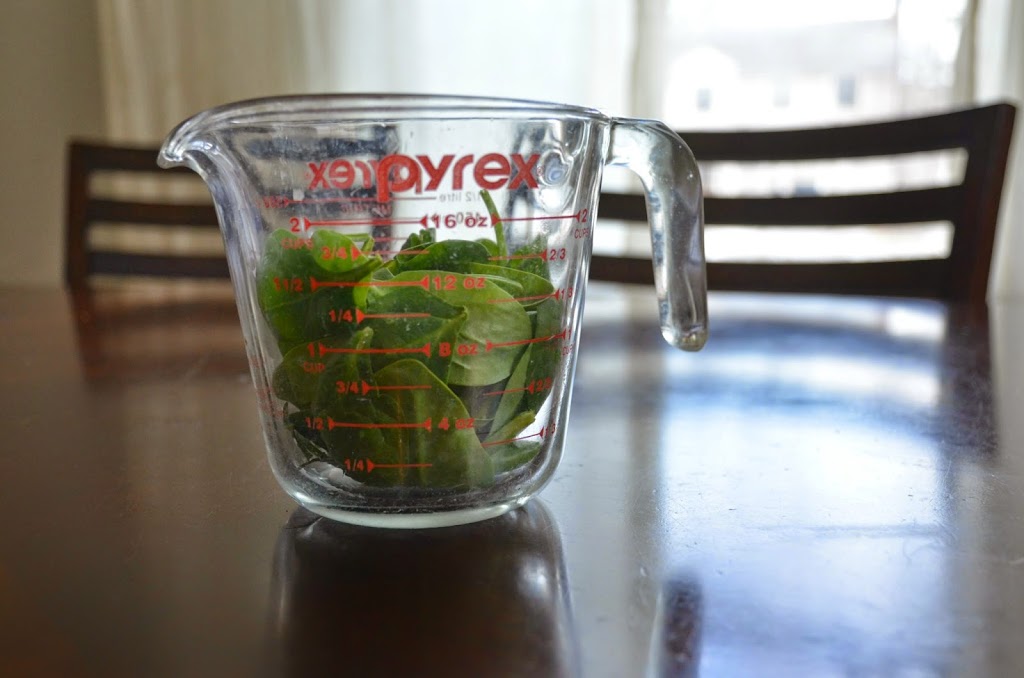 Handful of spinach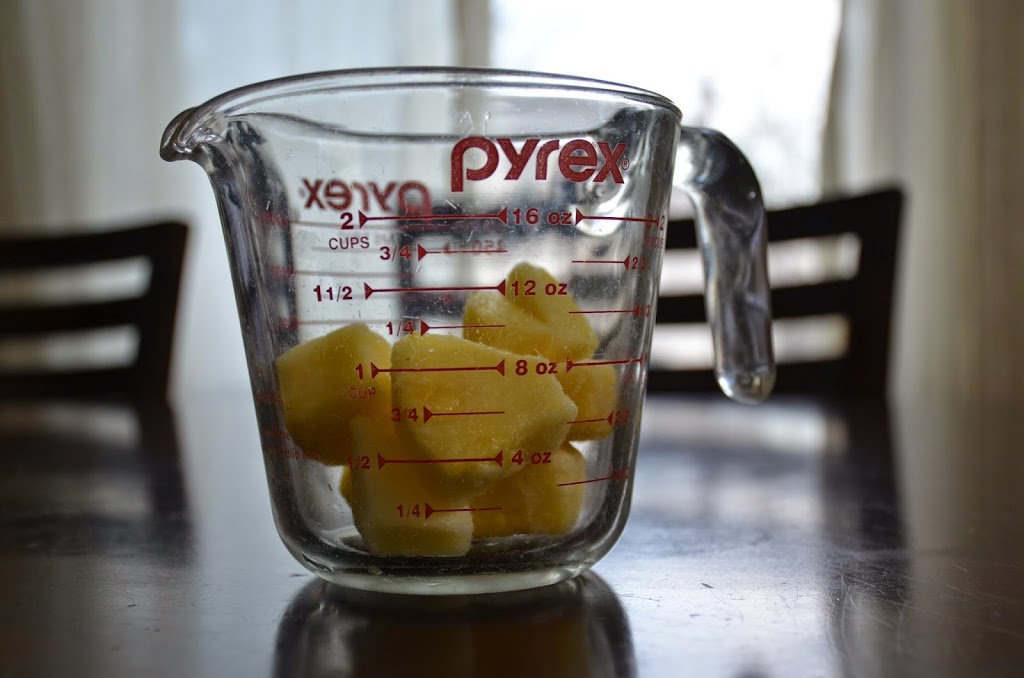 Handful of pineapple