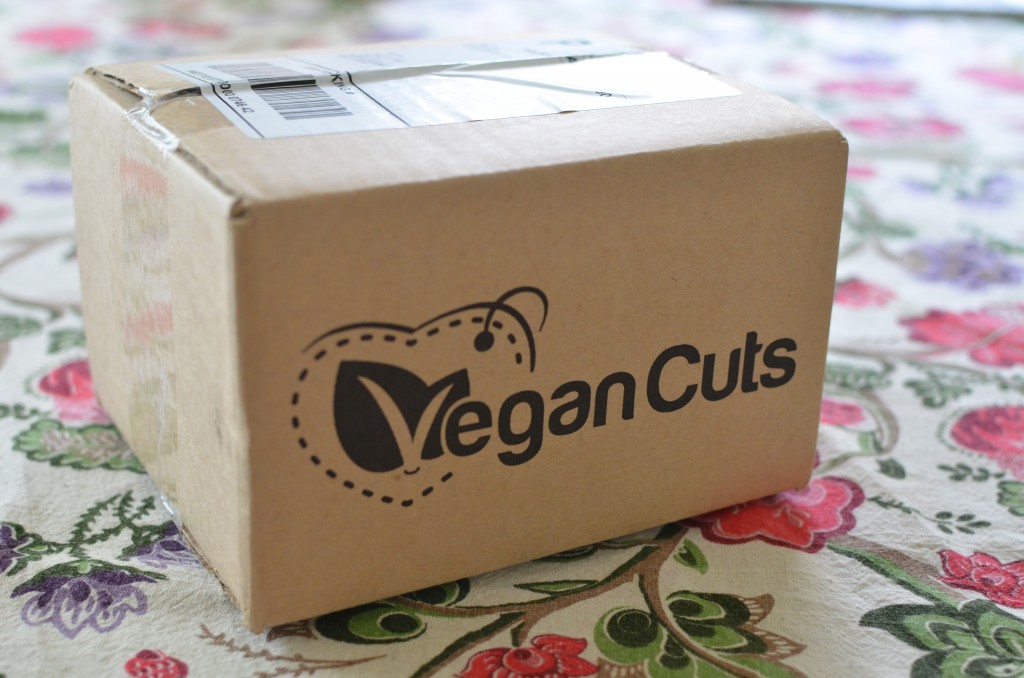 My first EVER Vegan Cuts Snack Box came near the end of March… and boy, was this fun!  There was a great variety of products.  Most of them I had never seen before.  I take that back, I had never seen any of these snacks before!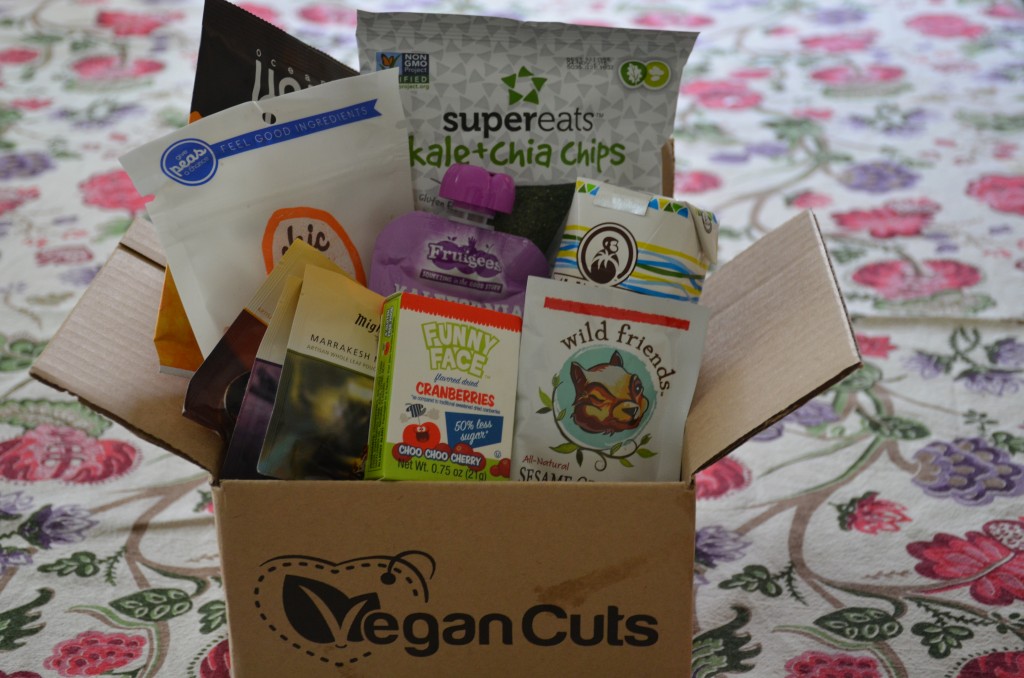 I love how loaded the snack box came!  How did they fit everything in there?… It must've been some kind of special vegan magic…
My two favorite snacks from the March shipment was the Chic-A-Peas and the Ocean's Halo Seaweed Chips. The Chic-A-Peas reminded me of the roasted soybeans that I use to eat years ago. It had that same familiar crunch and similar flavor. Checking out their website, I noticed that they make two different flavors: Sea Salt and Falafel. Yummy!
My other favorite snack was the Seaweed Chips. Man… those were weird and fantastic! They tasted salty and have a real dense sea flavor, but they're crunchy. To me, they tasted like kelp… I mean, flat out KELP.  Have you ever had kelp before?… It's this strong sea flavor, that may just be a acquired taste. I love kelp, and to think you can eat something that tastes like it, but it has the crunch of a chip! So wild! L-O-V-E!
One snack was perfect for my children!  As I mentioned in my video, I'm not a fan of fruit pouches (we call them suckie-sauce in my house!).  However, my little one does, and she loved the Fruigees Kalefornia Grape Fruit Snack. I love the quality of the ingredients in this fruit snack… and that they were able to sneak more kale into my daughter! It's a perfect little treat for hiking (which is what we were doing when she tried it!).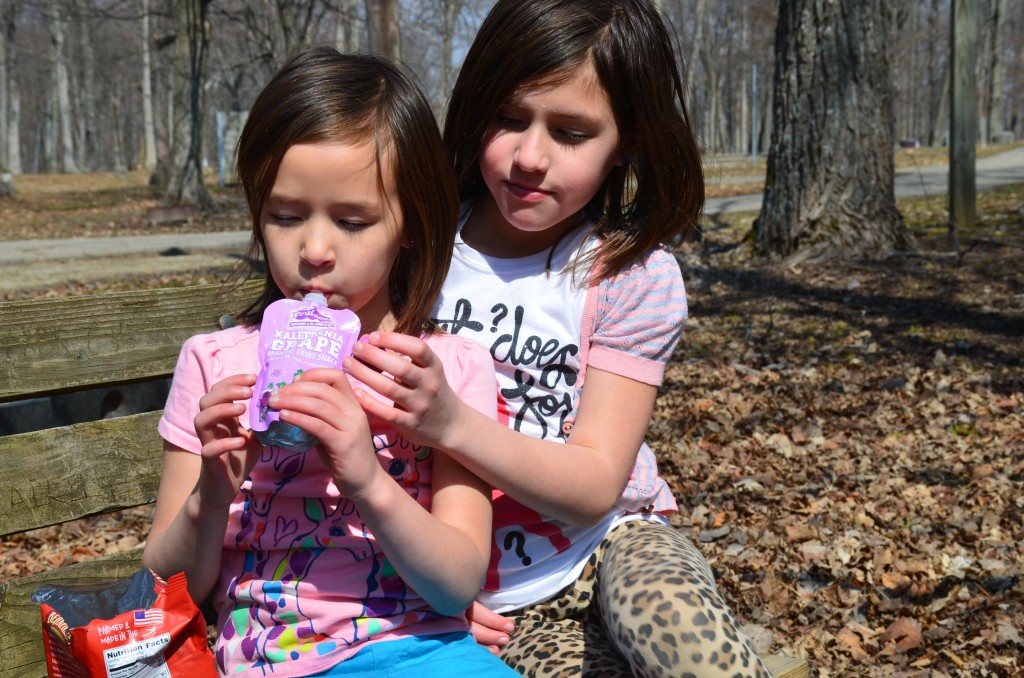 I also really enjoyed the SuperEats Kale+ Chia Chips.  These chips just goes to show how rocking-ly cool vegans are! They were pretty outrageous. Imagine a chip that has the crunch of a tortilla chip but the taste of saag paneer! If you check them out on their website, you will see that not all of the chips are vegan. Their cheddar flavor contains dairy… so please be careful reading the ingredient label before buying chips from this company.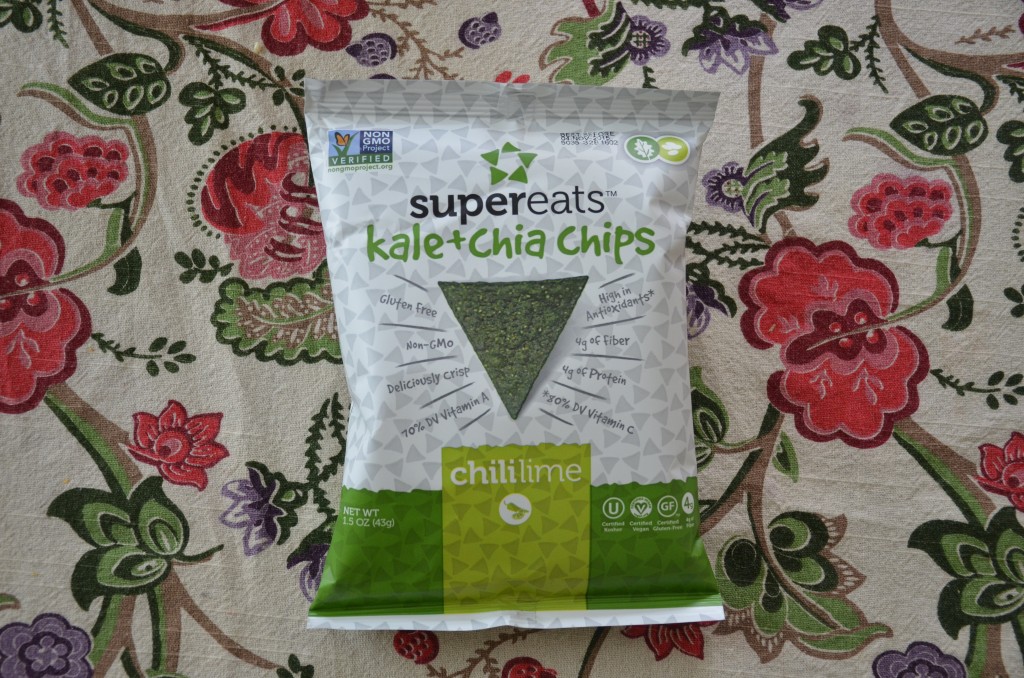 The teas from Might Leaf were fun.  My favorite was the Mint Green Tea.  It tasted like spearmint gum! Overall, I liked learning about this tea company. They have such a variety of teas that seem to be extremely high quality.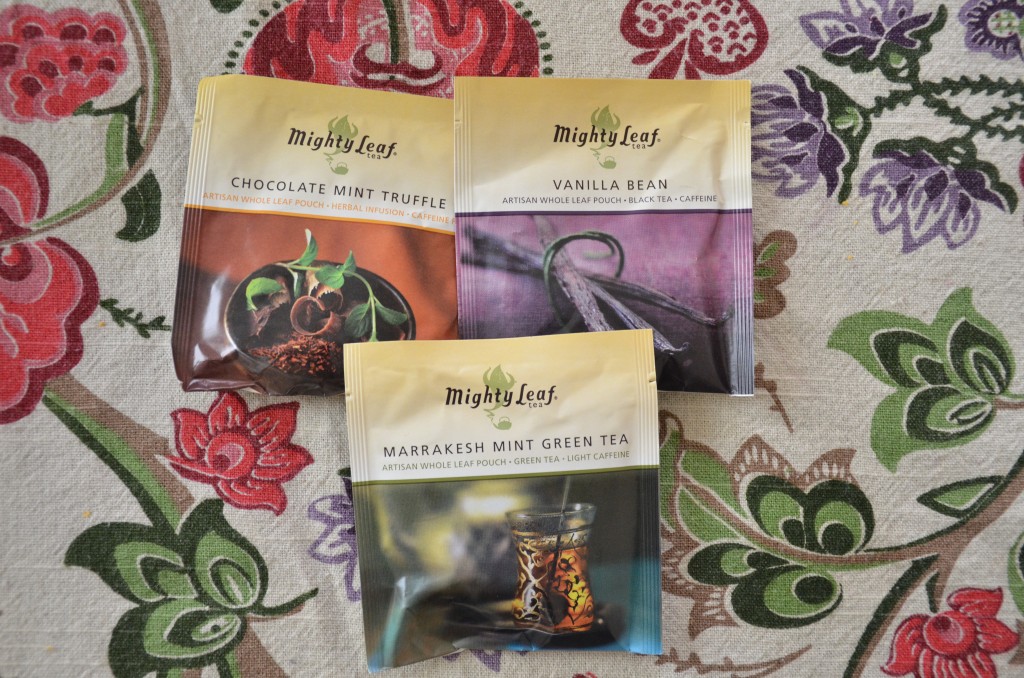 Admittedly, I don't drink a lot of coconut water. I have yet to acquire a taste for it, but this one is very crisp with a light sweet flavor without any added sugar. I'd say for coconut water it's good.. but still not something that I'm into. I ended up making smoothie with it, and it worked perfectly.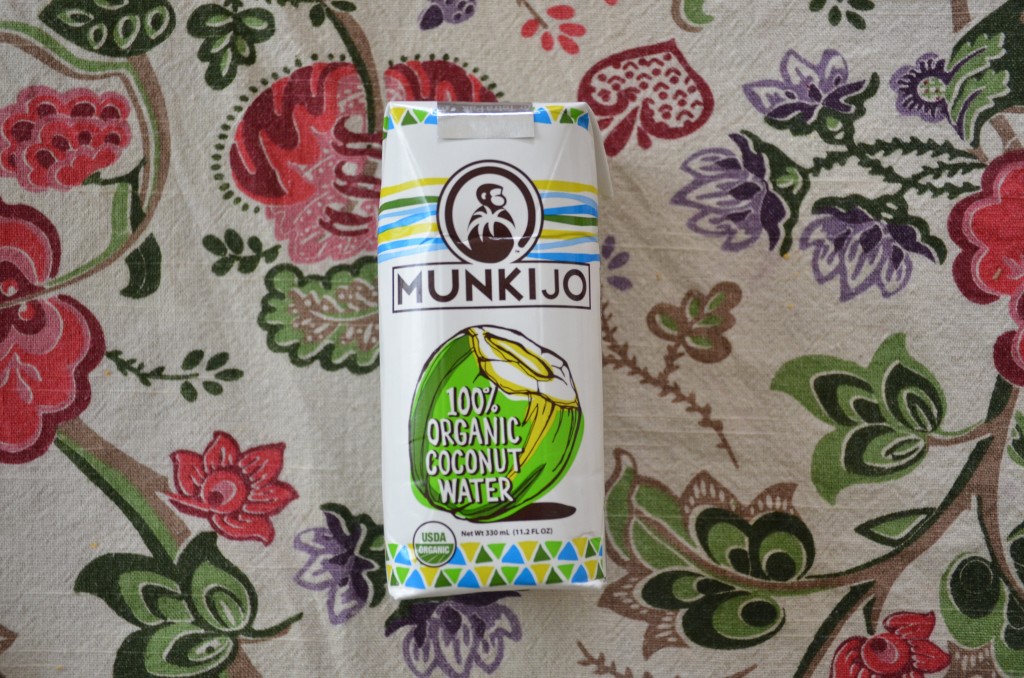 Can you guess why I paired the last two items together?…  Can you?…  I lurv them!…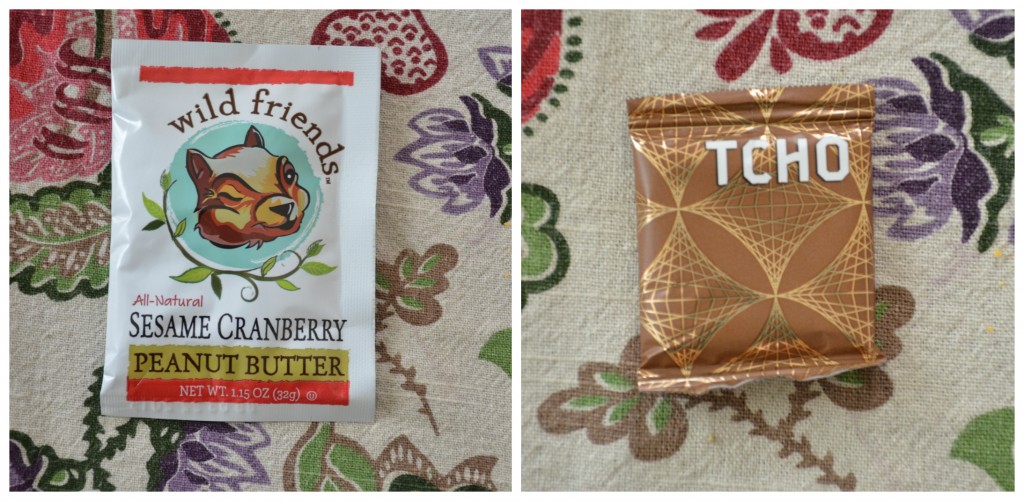 The Wild Friends Sesame Cranberry Peanut Butter was really good. It had a little less of a peanut-ty taste than a typical peanut butter due to the crunchy sesame seeds and added cranberries. It was very good on its own and decent on the crackers that I started squeezing them out on (hey!… those packs really are convenient!).  While the TCHO chocolate had a nice sweet taste at first and then a slight bitter aftertaste.  Quite good.  Quite good, indeed.  HOWEVER!!!… These two make a super COMBO when you squeeze the peanut butter right onto the chocolate!!!  Oh yeah!!!
So, is this box worth the $19.95 subscription price?… Definitely!  The box was such a treat!… To think, I had a whole box of goodies that I had never had before sent right to my door. Since having my box, I have seen many of these items at stores locally! Items that I would have never noticed before!  Isn't that awesome!?!
To get your Vegan Cuts Snack box, click HERE! ♥