My friend Eric from the Meaty Vegan recently posted this review of "Living the Farm Sanctuary Life" on his site… and it's a wonderful review of Gene Baur's new book.  It looks like such a wonderful read!  Can't wait to read the book!  ♥
Originally posted on Meaty Vegan: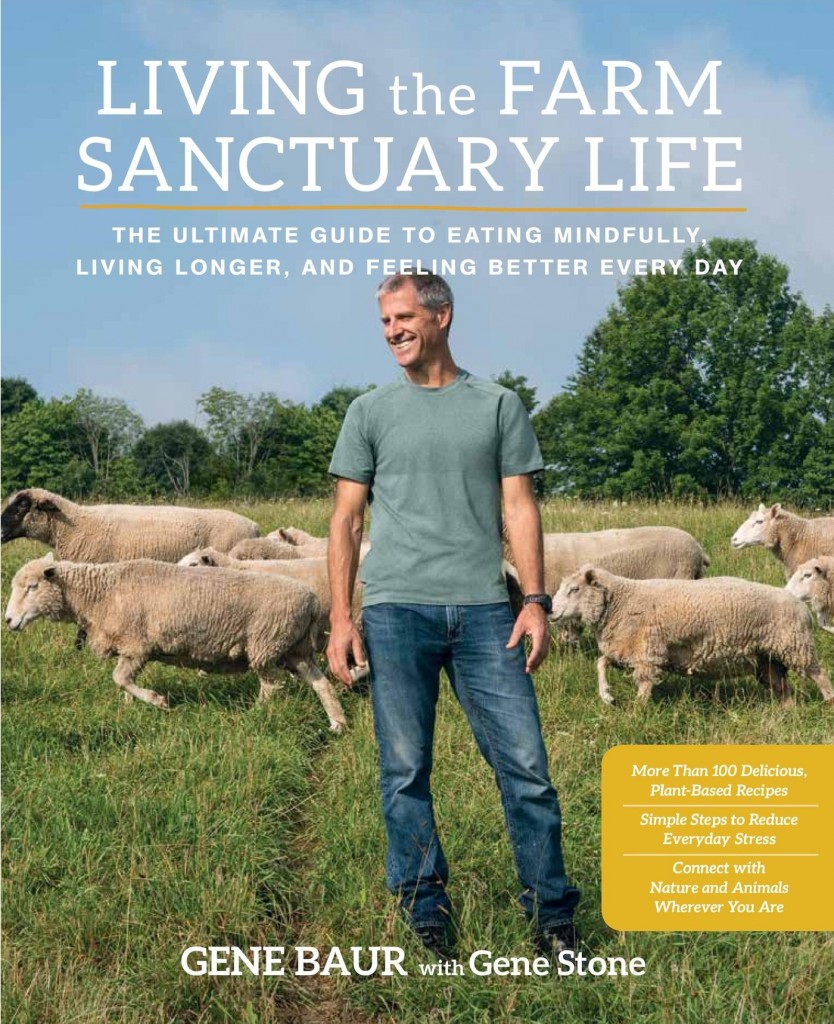 You can't judge a book by its cover, or so the saying goes. In the case of Gene Baur's new book, I beg to differ. From the title to the subtitle to the photo and callout, the cover of Living the Farm Sanctuary Life (Rodale Books) pretty much says it all.
The author Gene Baur, is the President and co-Founder of The Farm Sanctuary, which is comprised of three separate farms that operate on either side of the country: two in California and one in my own backyard (New York's Finger Lakes region) in Watkins Glen, NY. An activist, athlete, and truly the ideal human for his position as spokesperson for the animals, Gene takes us on a personal journey (outlined in ten steps) from starting the Farm Sanctuary to how to live a happier, healthier and more compassionate life.
His new book delves deeply into his…
View original476 more words