I love recipes that come from my mother. She's like me, she doesn't like to measure anything. It's more of a dump-and-go kind of style of cooking, and today, I will be sharing one of her easy recipes.
At my mom's house, peanut soup seems to be served on special occasions such as during the holidays (or when my brother and his family is in town), and we will eat it as a little pre-dinner snack OR for dessert… OR actually both (if there's any left)! It's actually kind of a perfect thing to make because it's so light and simple and takes very little work.
The best place to find uncooked peanuts for soup would be at an Asian market. Start this soup the night before to have tender peanuts by early afternoon.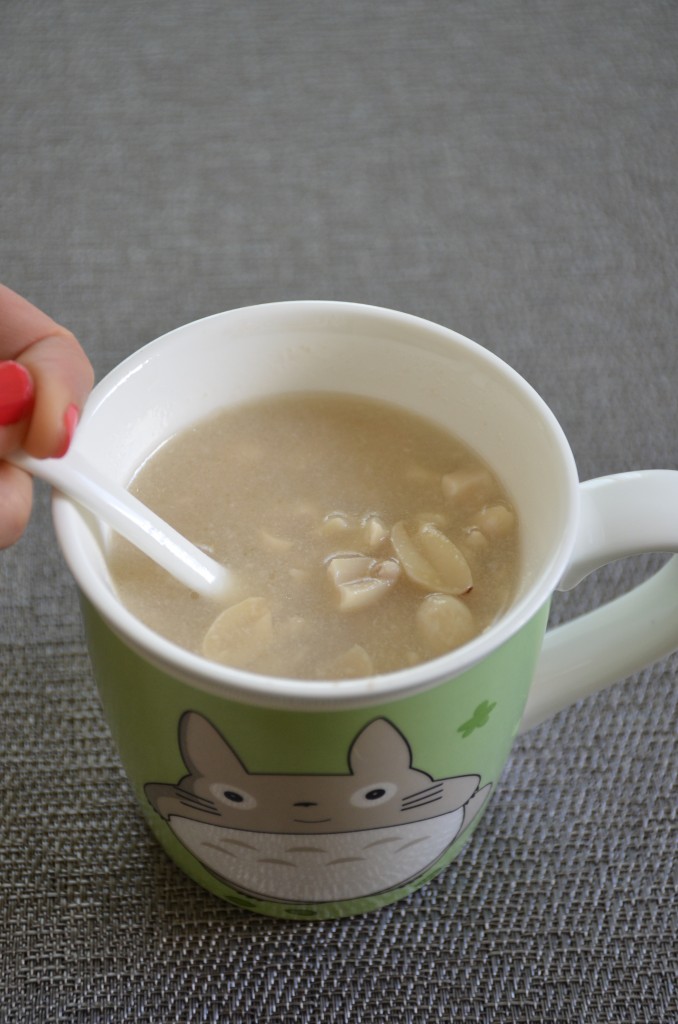 Ingredients
1 12 oz bag of uncooked peanuts
water (enough to fill a large crock pot half way)
1/4 cup organic sugar
Instructions
Rinse and drain peanuts with water and place into the crock pot.
Fill the crock pot about half way with water. Turn the crock pot on high. Keep the crock pot on high for an hour or two, and then change the setting to low before going to bed.
In the morning, check the peanuts for doneness and add sugar. They should be very tender and almost creamy in texture. If they are not tender, turn the crock pot back to high for another hour or two. Add additional sugar to taste. Add more water if you prefer it more soupy. Ch? fàn. ?
https://www.sillylittlevegan.com/sweet-peanut-soup/