I thought it was finally time to put it out there…   I'll be heading out WEST in a few weeks!!!  I'm gearing up for my FIRST Natural Products Expo, in Anaheim, California!! I've only heard about this glorious expo… and I am still pinching myself that I will be going this year.  Seriously… pinching!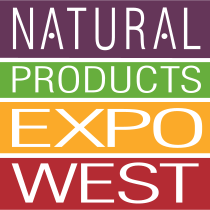 I have my plane tickets ready and my pass to get in… and I'm so thrilled about this trip.  I don't think that I'll give too many details about my trip, yet (most of this trip is being planned by my partner-in -vegan-crime… the Thelma to my Louise.. one of my bestest friends…Kayle Martin of Cowgirls and Collard Greens).
Here is where I tell you that I'm excited but nervous.  I'm so excited about getting out there and doing something just for me since having a family… but my mother's guilt does kick in.  This will be an experiment for my hubby and children.  He will have to juggle getting the girls up and ready for school…. and basically be their sole caretaker for the week while working.  I know that it will be a lot of work, and for all of you parents that already do this… your words of wisdom would be WONDERFUL!  So, yeah… I feel nervous and guilty about the burden that this will put on my husband, and I LOVE him for encouraging me to go on this trip.
What can I say, other than… Life is good.
Follow me on my trip on Instagram!!  instagram.com/sillylittlevegan/   ♥♥♥