It's funny… the intentions that I had before leaving for California….  I was thinking… "Oh… I'll write everyday and post every night." I even told my neighborhood friends that I would be blogging my trip.  Okay… so that totally didn't happen.  I spent my time just living in the moment… and considering that we were mostly without WiFi… it sealed the deal… not a single peep out me. ♥
The morning that I left Ohio for Sacramento I was up at 5 a.m. to be out the door at 5:30.  My early flight meant that I could spend a good day of sightseeing in Northern California.  So after landing in Sacramento, I got picked up by Kayle, from Cowgirls and Collardgreens.  I just love this girl… and I absolutely LOVE her license plate!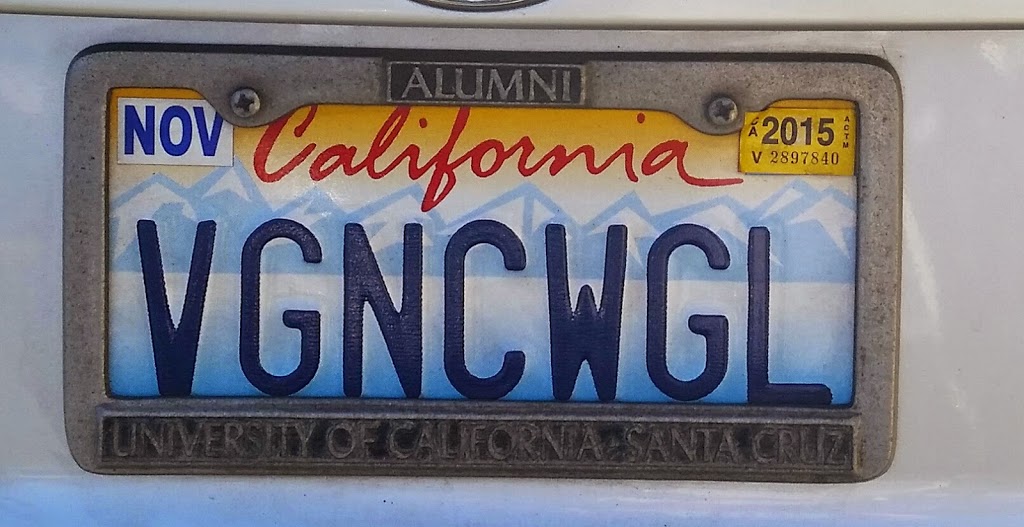 Vegan Cowgirl!!  How cool is that!?!
First and foremost… we got food. For lunch, we dined at Nectar Café (located at 948 Lincoln Way, Auburn, CA 95603).  I ordered their nachos with black beans and vegan chorizo.  It was served with a generous drizzle of cashew cheese, and I ordered a side of guac with it (of course!… I was in the land of AVOCADOS!!)  The nachos hit the spot as my first meal of the day, and I almost finished the whole plate.  Rough life… travel and eat!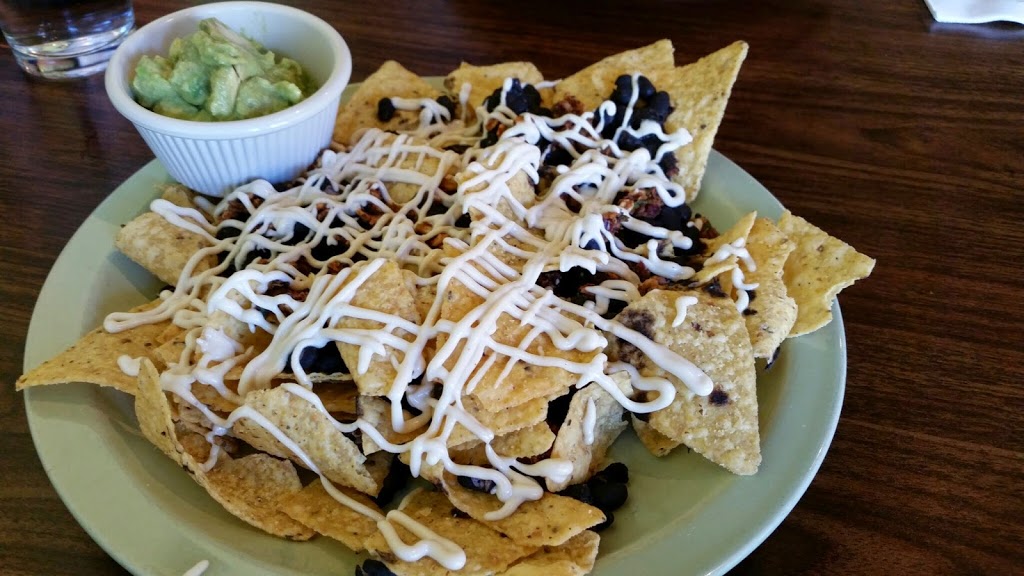 Nachos at Nectar Café
Then we were back to Kayle's house, so that I could freshen up a bit from my traveling. Kayle was an awesome guide to her city.  I'm always amazed by people who really know the history of their area, and Kayle was just filled with information about Nevada City, California.  She gave me a bit of a drive-by tour of the downtown.  It's so stinkin' cool there!  It's filled with beauty and wonderful history from gold mining.  It's really a hipster paradise…!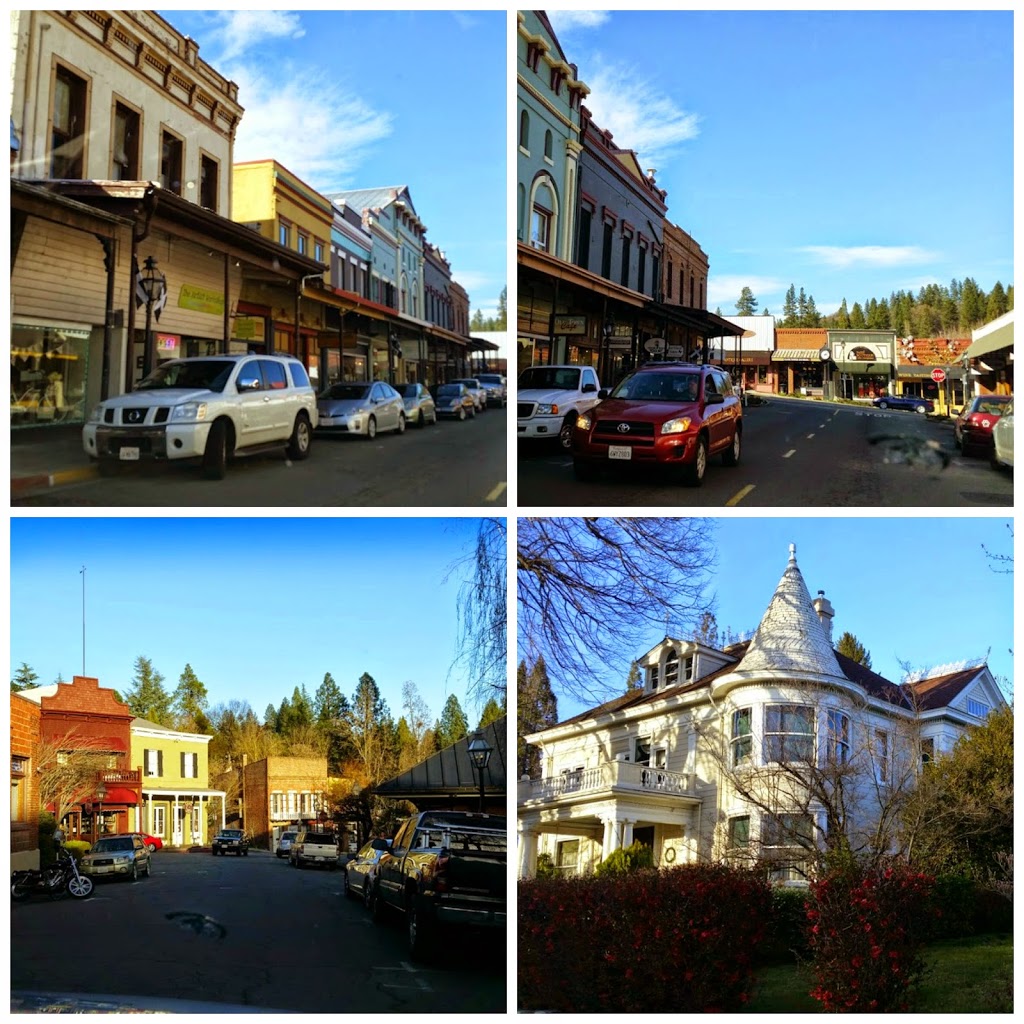 Then we parked and walked over to Curly Wolf to get something warm to drink…. but not before she pointed out this cool entry to an old drugstore.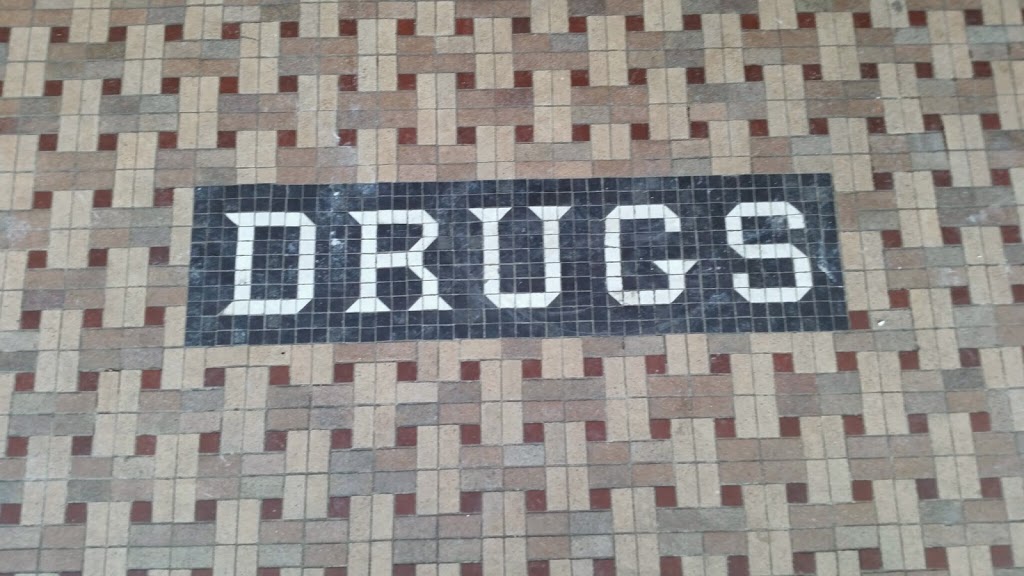 When in California!…
Curly Wolf (located at 217 Broad St, Nevada City, CA 95959) is a really great coffee shop that has a large assortment of loose leaf teas. I ordered a chai with soymilk (my fav!) and a cookie…. and this is exactly where I realized that I love LEMON flavored treats better than anything else!  So, maybe I can consider this trip as a trip of self discovery?…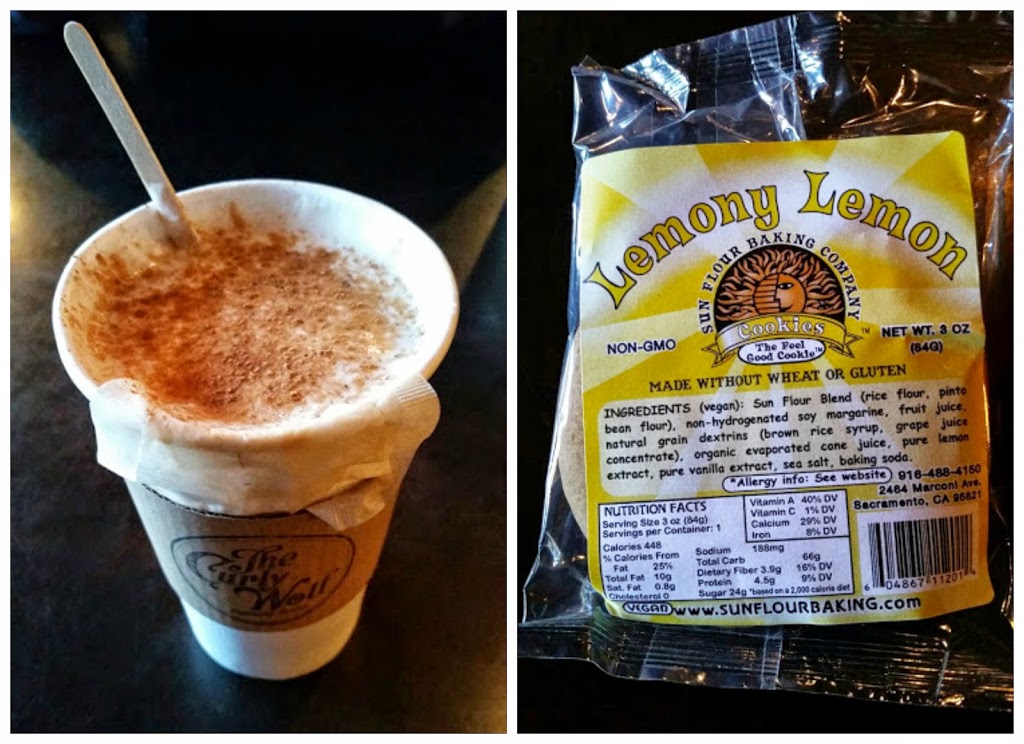 After that… I must admit that I was really pooped out!…  The time change messed me up quite a bit.  My internal clock was still on East Coast time.. (and I'm an early bird). So, we just went back to her place to hang out.  I needed my rest. We had a big day planned for the next day!… To be continued…  ♥