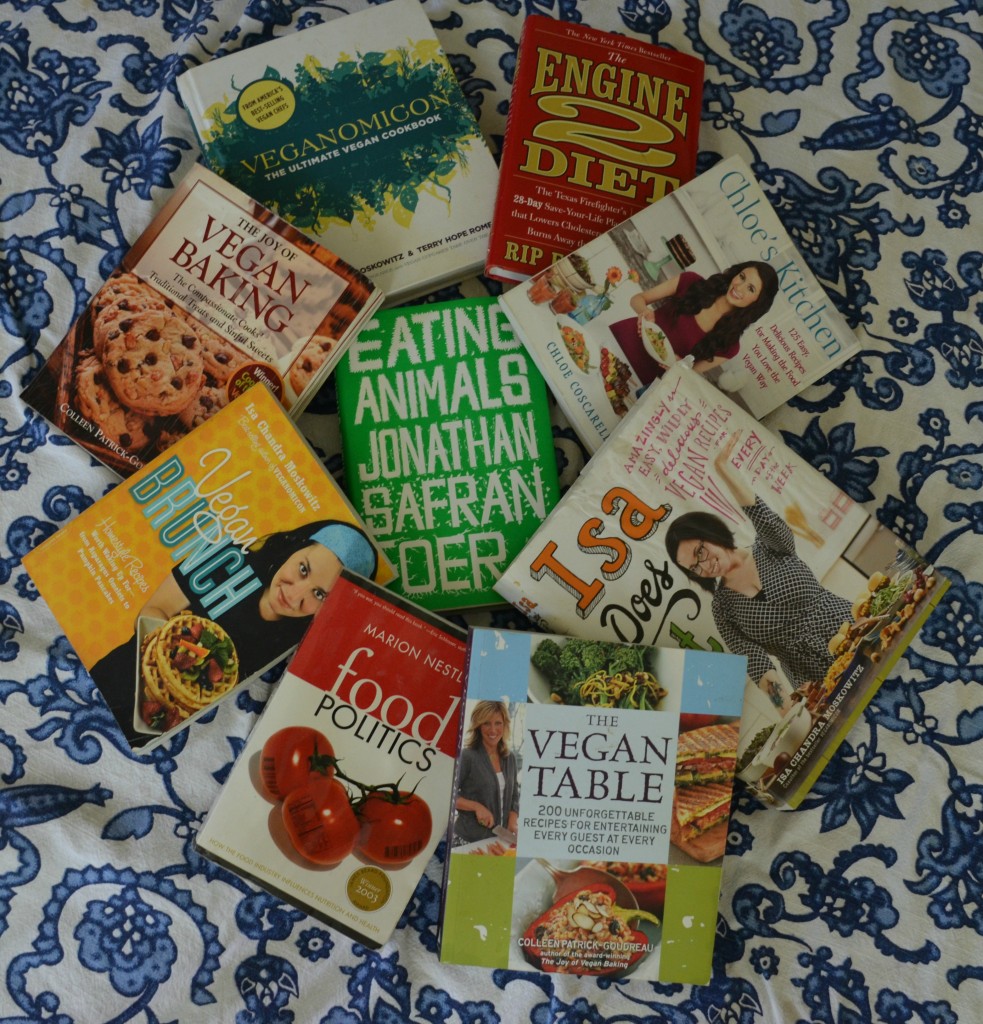 Recently, I put together a list of resources for a friend who was interested in the vegan lifestyle. From the outside looking in, I realize just how daunting it can seem especially after a recent conversation with omnivores. There were plenty of comments about the foods that I don't/can't eat as a vegan, and I don't share that perspective. I don't waste my time thinking about being limited by options. I've found myself surrounded by abundance, and with that… that is what I experience in my everyday living.
So, today I thought that I would share my favorite cookbooks, books, blogs, and movies. There are so many wonderful resources out there, and there are more than these…. However, this is only a start!… and it's quite a large start! Most of the books, I was able to borrow from the library, and I then purchased my favorites. It's a nice way to get your feet wet. ♥
A list of favorite cookbooks:
Colleen Patrick-Goudreau: The Joy of Vegan Baking, The Vegan Table
Isa Chandra Moskowitz: Veganomicon, Vegan With a Vengeance, Isa Does It, Vegan Brunch
Chloe Coscarelli: Chloe's Kitchen
Sarah Matheny: Peas and Thank you
Healthy vegan cookbooks: These cookbooks focus on healing and reversing health issues.
Forks Over Knives: The Cookbook
The Starch Solution,
My Beef with Meat/The E2 Diet
The China Study cookbook
Books:
Eating Animals
Food Revolution
Food Politics
The China Study
Why We Love Dogs, Eat Pigs, and Wear Cows: An Introduction to Carnism
Recipe Blogs: Besides this one, of course… ♥
Other fun blogs:
Movies:
Vegucated
Forks Over Knives
Plant Pure Nation (releasing in theatres July 4th)
Cowspiracy
Ghosts in Our Machine
Black Fish
Is there something that you think needs added to this list?… Leave a comment below! ♥