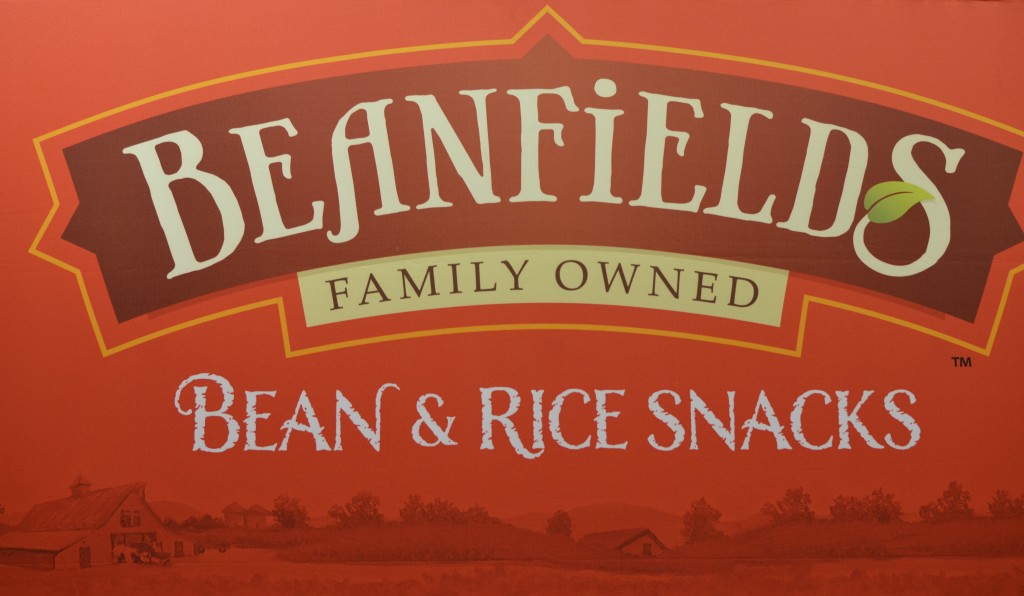 Something that I realize that I don't do at all is share my favorite foods and favorite companies.  I thought that I would write my very first food review on a company that I just adore.  This company has a special place in my heart because they have shown kindness ever since I first contacted them months ago… and that company is Beanfields Snacks.
My love for Beanfields Snacks began back in the fall.  At the time, I had only heard of them through social media. I had seen my friends in different states post pictures of their chips, and I was so intrigued. There were rumors that they had chip flavors that were reminiscent of the cheesy flavored tortilla chips that I grew up eating. I just had to try them. So, when we were in the planning phase of a fundraiser for Sunrise Sanctuary, I contacted them. The Beanfields Snacks Company was generous enough to send us chips for all of our party guest! You can check out my excitement HERE.  When I finally got to try them…  I was so delighted! They were everything that I hoped for!..  Great crunch and awesome flavor! Now look, they don't taste exactly like the name brand nacho chips (whom I refuse to name!… humph!). Beanfields has their own flavor profiles and texture…. and honestly… they are better than the big company chips. This is a company with the best ingredients… this company makes chips with integrity!
What I love about this company is that they makes chips that are Non-GMO, vegan, gluten-free, and corn-free.  Also, these chips are made from beans and rice instead of your typical chips that are made from potatoes or corn.  Not only do they have a nacho and ranch flavor, they also have five other flavors. Really, they have a flavor for everyone.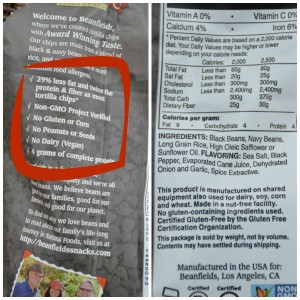 For me locally, in Central Ohio, I have not been able to find Beanfields Snacks.  However, Beanfields makes it easy for anyone to purchase them.  You can go directly to their website and order them by bag…case… OR… (my favorite option)… you can order a mixed case.
So, maybe you're curious about my favorite flavor… as with any food… I hate picking favorites…  I will tell you, though, that my first love WAS Nacho…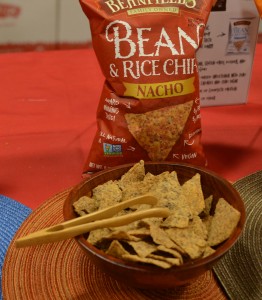 then it WAS Ranch…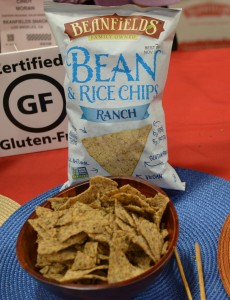 and NOW… it's Barbecue!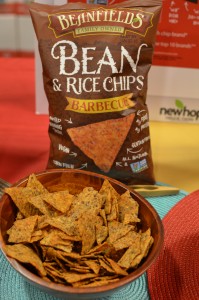 However… I do also LOVE the Salt & Pepper… those chips are soooo good with sweet pickles!..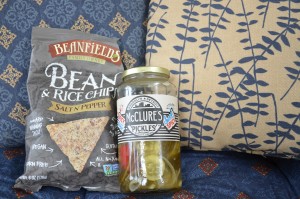 Okay.. forget it… I'm not picking favorites!… I love them all!!!  ♥
For more information on Beanfields Snacks, please visit their website.