Conversations with non-vegans…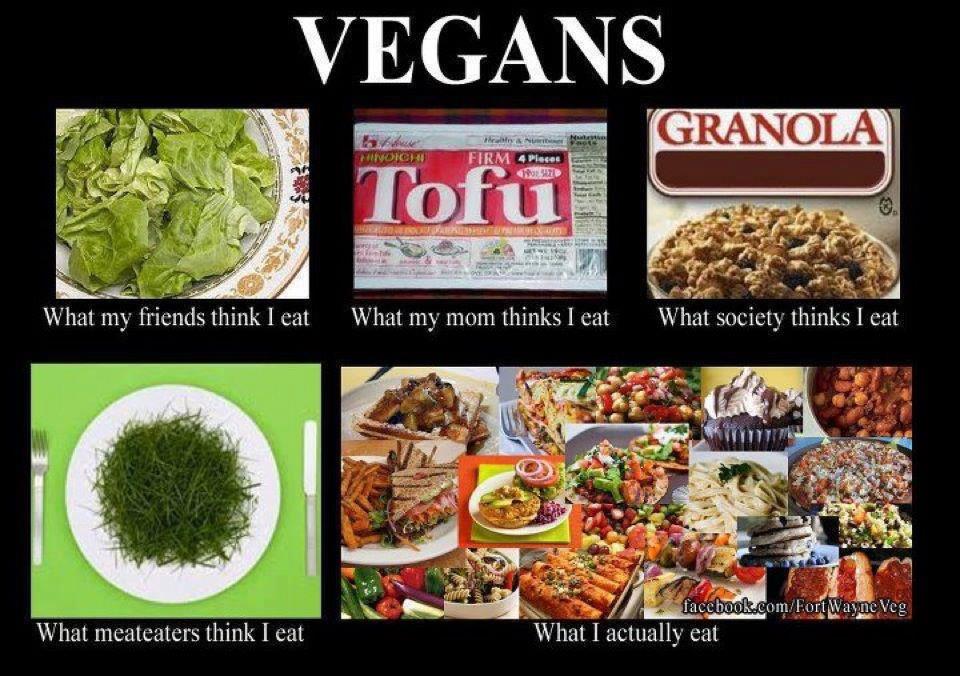 Non-vegan: "So, you're vegan?… What do you eat?… Salad?
Vegan: "Why yes!… That's all I eat!…" (eye roll)
This recipe is dedicated to all you salad loving vegans! Even if salad isn't your thing… give this recipe a try! My husband thinks it's a dead ringer for the egg and anchovy (YUCK!) version. It's tangy and creamy and best of all… it's easy. All you need is a little jar and a spoon for stirring up the dressing. Make sure to have vegan parm on hand…the more the better! Click HERE for my vegan parmesan recipe!
We make this salad to order. Every vegan for himself! Once you get the hang of this recipe, you can just throw away my measurements and do it your way. We stopped measuring the ingredients a long time ago. It's just one of those recipes that you can just wing. Click HERE for printable version of this recipe.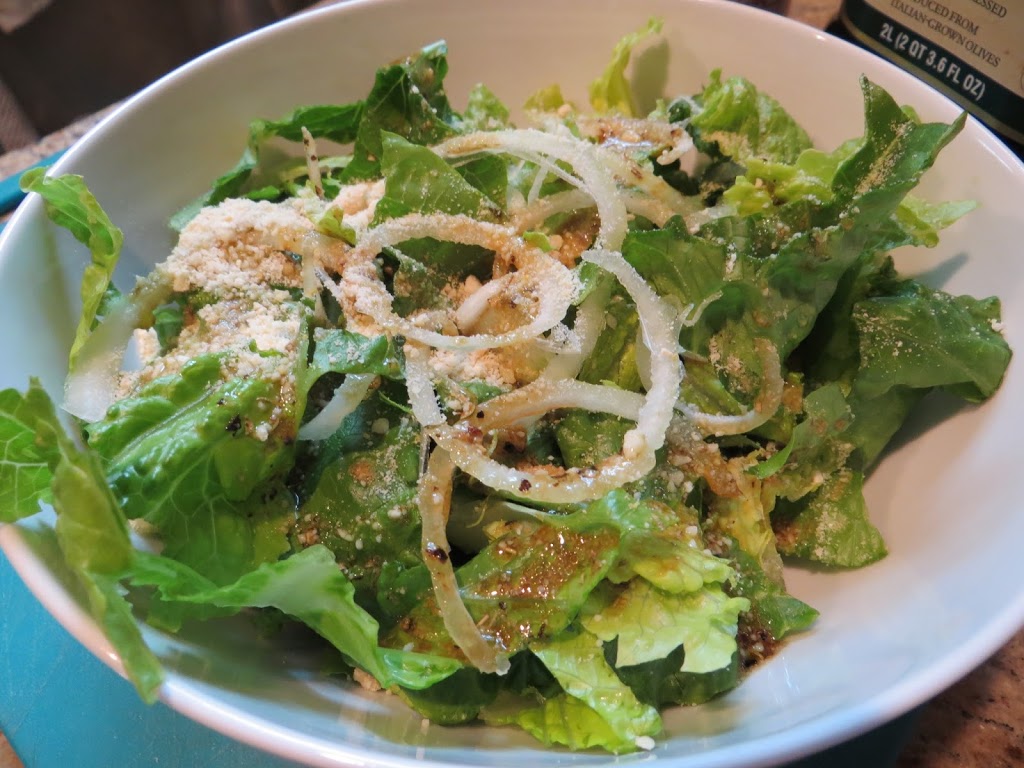 Selfie Caesar Salad
Salad for one!… but I'm sure that you will make seconds!
Ingredients
1-2 teaspoons extra virgin olive oil
1-2 teaspoon fresh lemon juice
1 teaspoon red wine vinegar
1 teaspoon vegan Worcestershire sauce
1/8 teaspoon garlic powder
1/8 teaspoon pepper
1/8 teaspoon salt
1-2 tablespoons vegan parmesan
3/4-1 head of romaine lettuce cut into bite sized pieces
few slivers of white onion (optional)
Directions
In a mug or small jar, pour in olive oil, vinegar, Worcestershire sauce, lemon juice, salt and pepper. Mix with a spoon until combined. Pour over lettuce. Sprinkle on the vegan parmesan. Mix the salad with the dressing and parm until everything is evenly distributed. Garnish with white onions. Bon apetit!
Note: The parmesan makes the salad creamy and rich. If you like your salad extra creamy, just add more parmesan.
Recipe courtesy of Silly Little Vegan Husband 🙂