UPDATE: As of April 2014, if you use my PROMO code you will receive 50% off your first box.
A few months ago, I was watching a YouTube video that was reviewing products from Citrus Lane. Citrus Lane is a company that basically sends you a mystery box of goodies for your child every month $25. The box is loaded with items such as toys, goodies, food, and something for mama. I believe the cut-off age for the box is 5. So, this box is for parents with small children. Anyway, the review that I saw was decent, and I decided to do a bit more research to see if it was worth $25 and I found a blog that was offering a code for $10 off your first box. So, from the research that I did, it seemed that the products that were in the box were worth at least $25, so I placed my order and finally my first box came on May 22nd. I love a deal! To receive $10 off your first box click HERE.
Okay, so I must admit that this was a pretty fun experiment. First and foremost, kids love getting mail!… and a mystery package is that much better. When Penny asked me what was in it, of course I had no idea and I was just as excited as her to open it. It was simply wrapped in yellow tissue paper with an insert inside that was a description of all of the items. I chose not to look at the insert until after we were done going through it.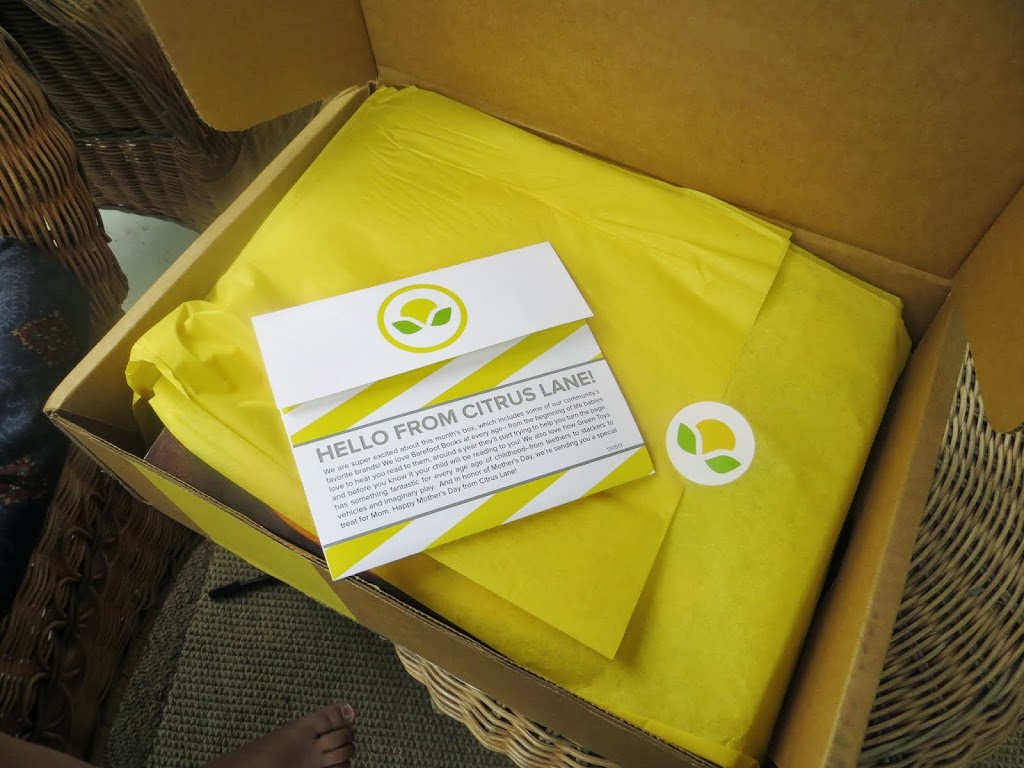 So, the funny thing about opening the box (or at least my kids) was that Penny was so excited about getting cereal! I mean, there's all of the goodies in the box, and all she wants to do is eat that little packet of food! Anyways, it was a little bag of Snackimals Cereal which is a cinnamon flavored animal shaped cereal made by Barabara's Bakery. Our family does like this brand of cereal. Although we don't eat too much dry cereal (we're still eating coco-oats), this is one brand that I do buy. It is lightly sweetened and has no GMOs.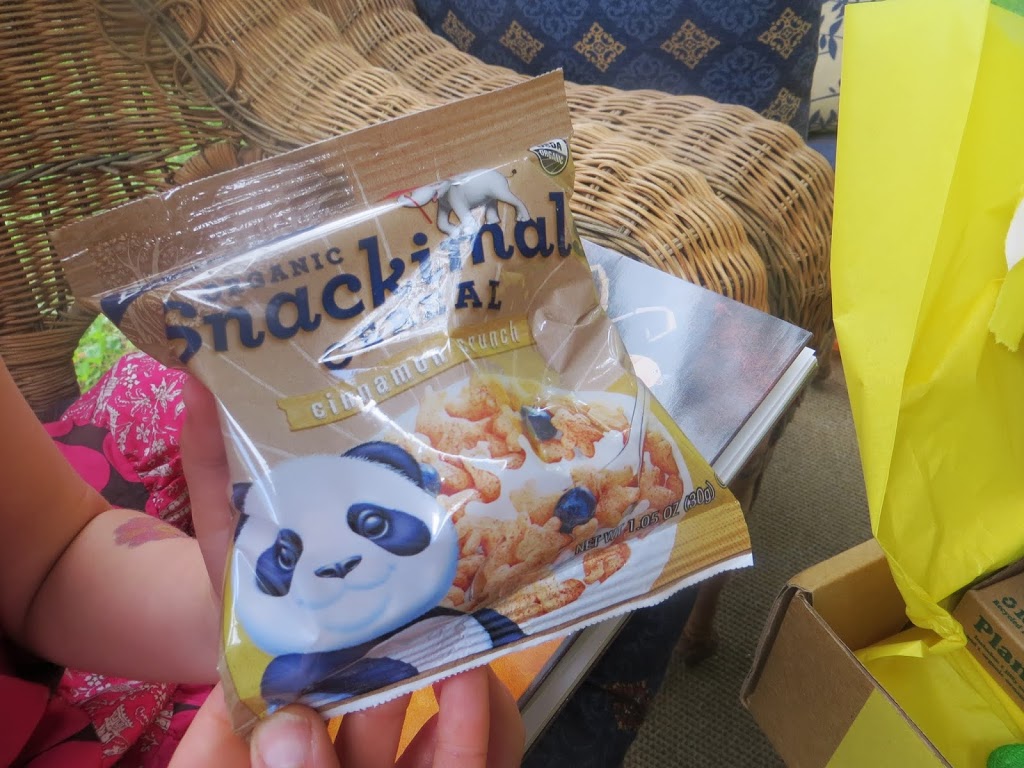 The box also included the book, The Gigantic Turnip from Barefoot Books. From the description packet, it looks like Citrus Lane does not frequently send books, so I was really happy that our shipment came with a book that we don't already have. The book comes with a story CD, which Penny is really excited about. However, we no longer have a CD player in the house. I promised her that we could listen to it on our trip to Cleveland (VEGFEST!!!).
For 20% off your order at barefootbooks.com use the promo code: DISCOVER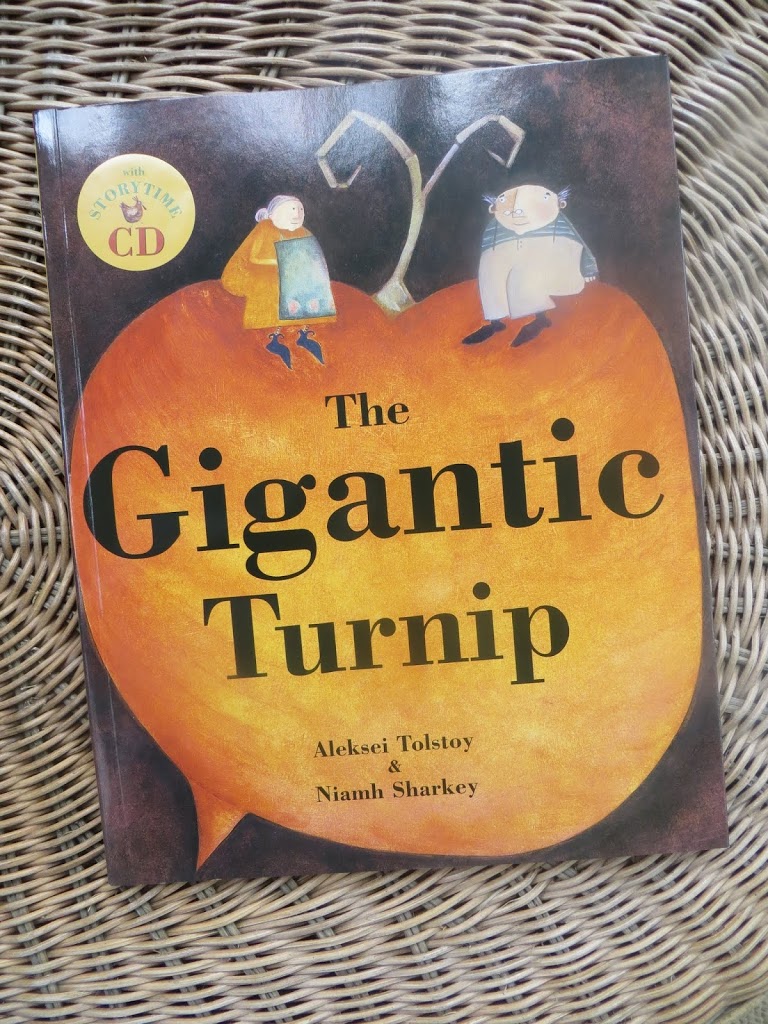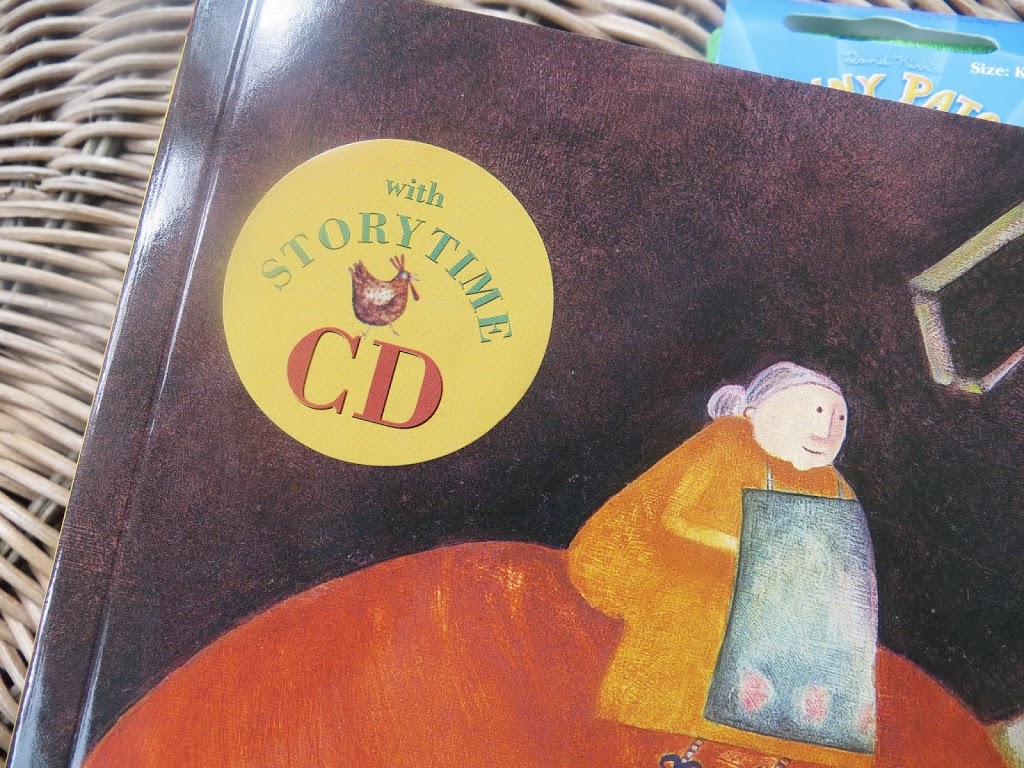 Also included was a little Planting Kit that came with a packet of organic sunflower seeds by the company Green Toys. The planter is made from 100% recycled plastic milk containers. It's a nice little pot that my girls will really like. To go with the gardening theme, they also included Melissa and Doug Be Good To Bugs Gardening Gloves. I was actually really happy that we got little gardening gloves. I have bought kids gloves a few times at Target, but they were always too big! Curse you dollar section!!!
For 10% off your order at shop.greentoys.com thru 6/30/13 use code: CLSPRING13GT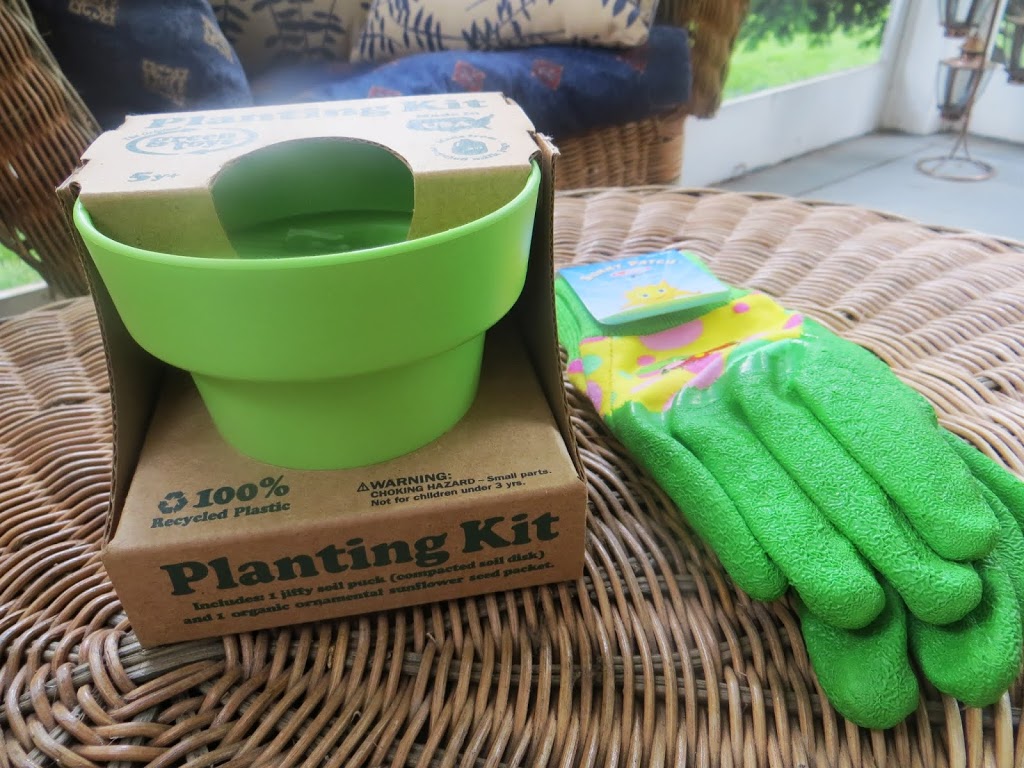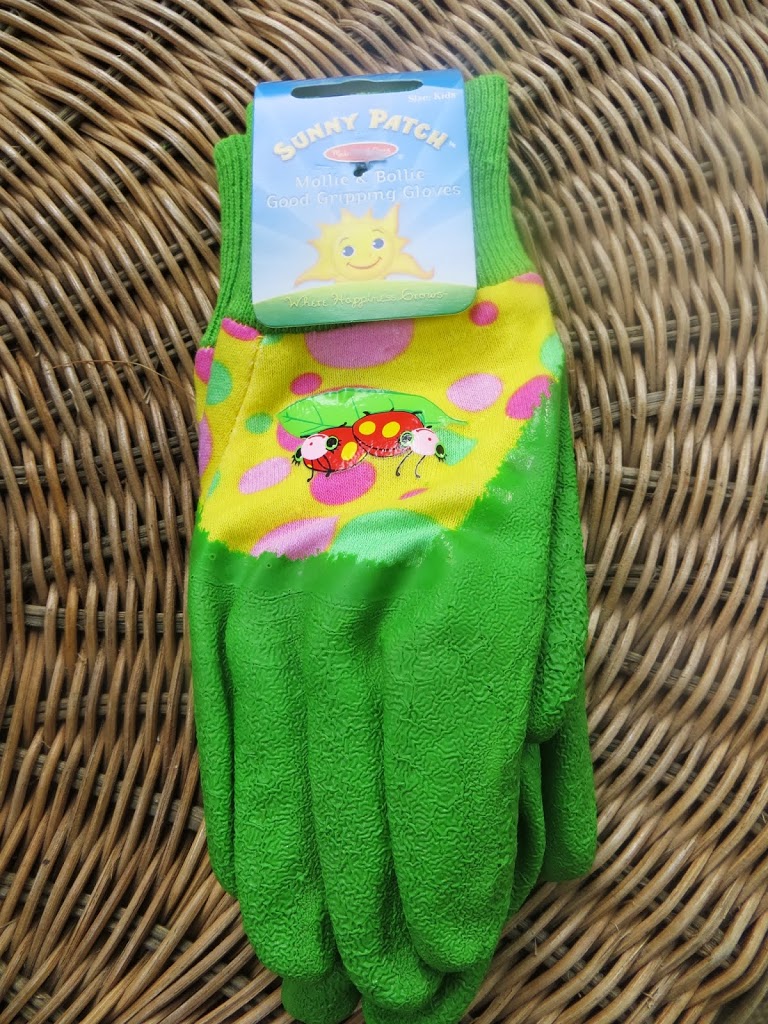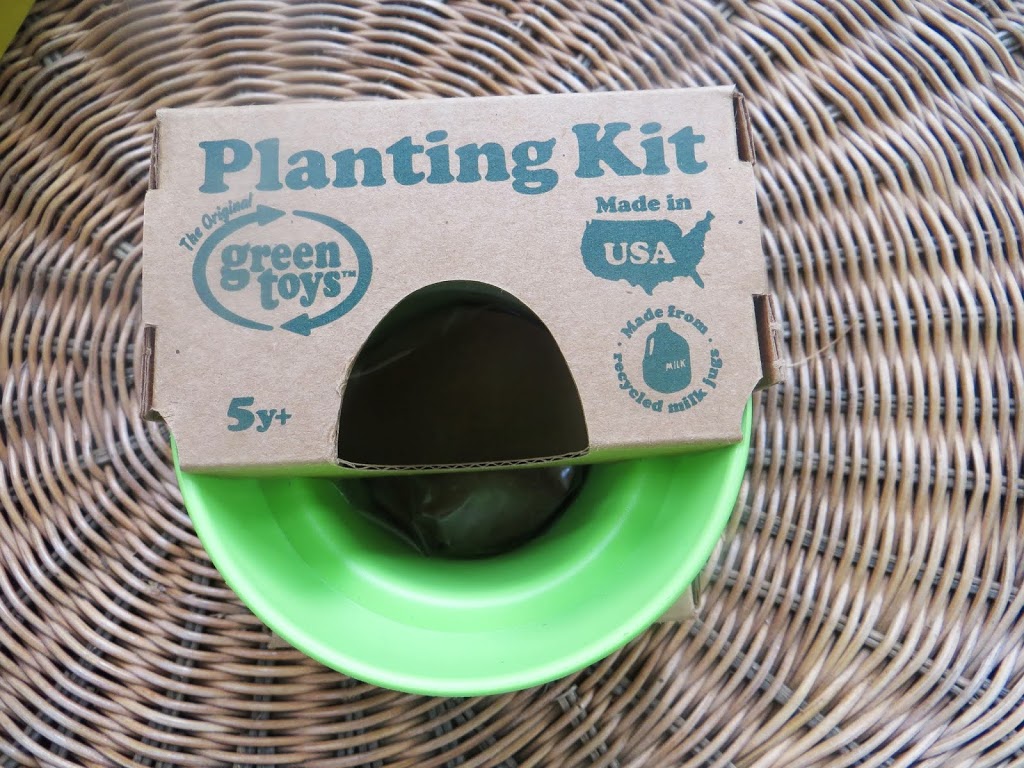 For mom, a little TO-Go Disinfectant Surface Spray from the company CleanWell. What I did like about this product is that it is a non-aerosol pump. It's 100% botanical and it still has the same germ fighting power as conventional brands. It's nice to have one of these types of products that isn't alcohol based like most sanitizers.
For 20% off thru 7/30/13 at storewelltoday.com use coupon code: CWCL2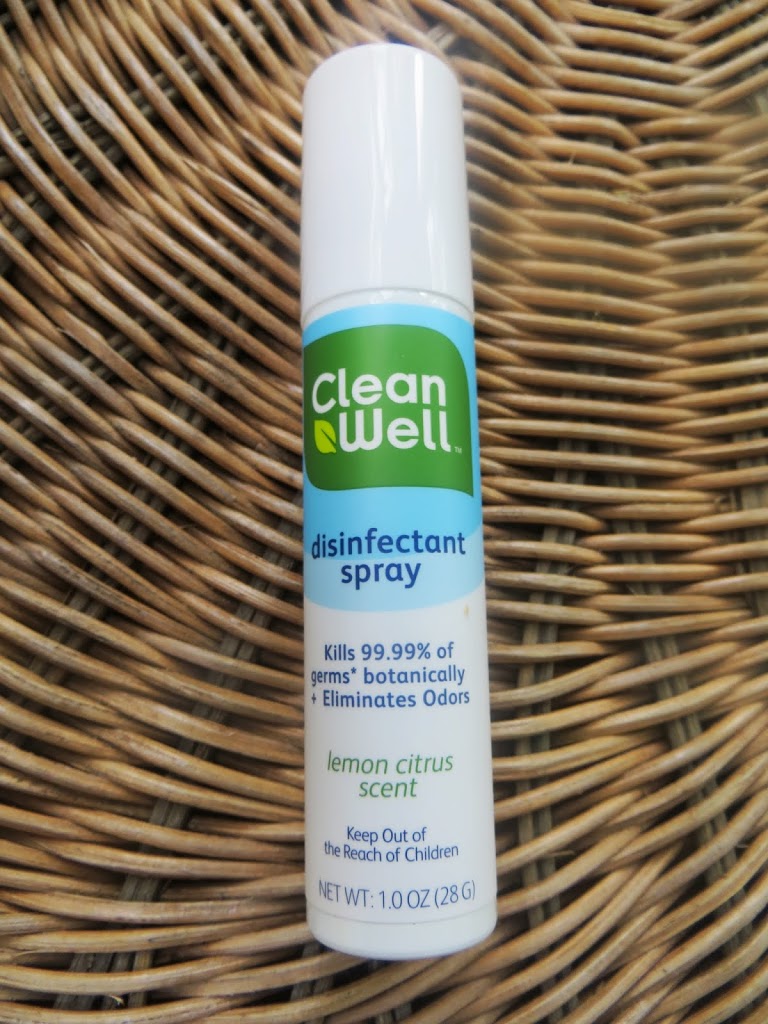 The last product that I received was a Moisture Stick from the company Deep Steep. A moisture stick?!? In the summer?!? It was sent in a little cute satchel. Yeah so…. I'm not really using many lotions or oils right now as the weather has been heating up. I would have appreciated this a bit more in the winter, when my hands really could use some extra TLC. Okay, so there is a bummer about this item regarding the ingredients. One of the ingredients in this product is beeswax. So, obviously this is a non-vegan item. I was thinking of re-gifting this item to my mother since I think she may like it. I do like that the other ingredients are better than most lotions (it includes no SLS and it's paraben-free).
For 20% off your purchase at deepsteep.com thru 6/30/13 use coupon code: citruslane20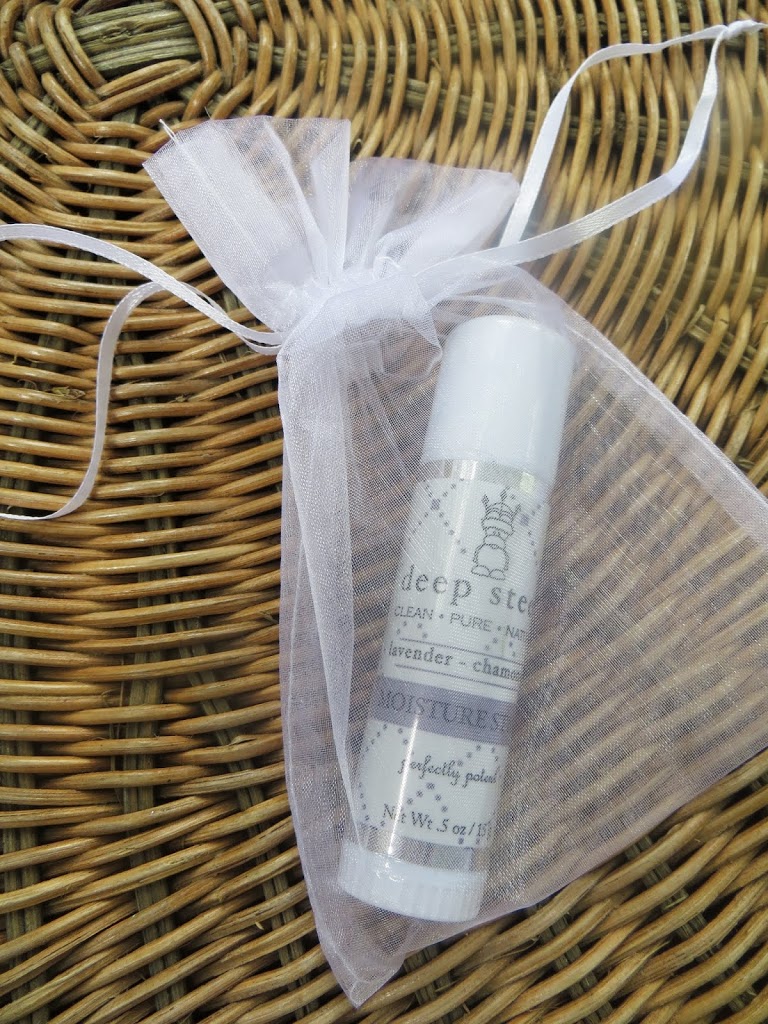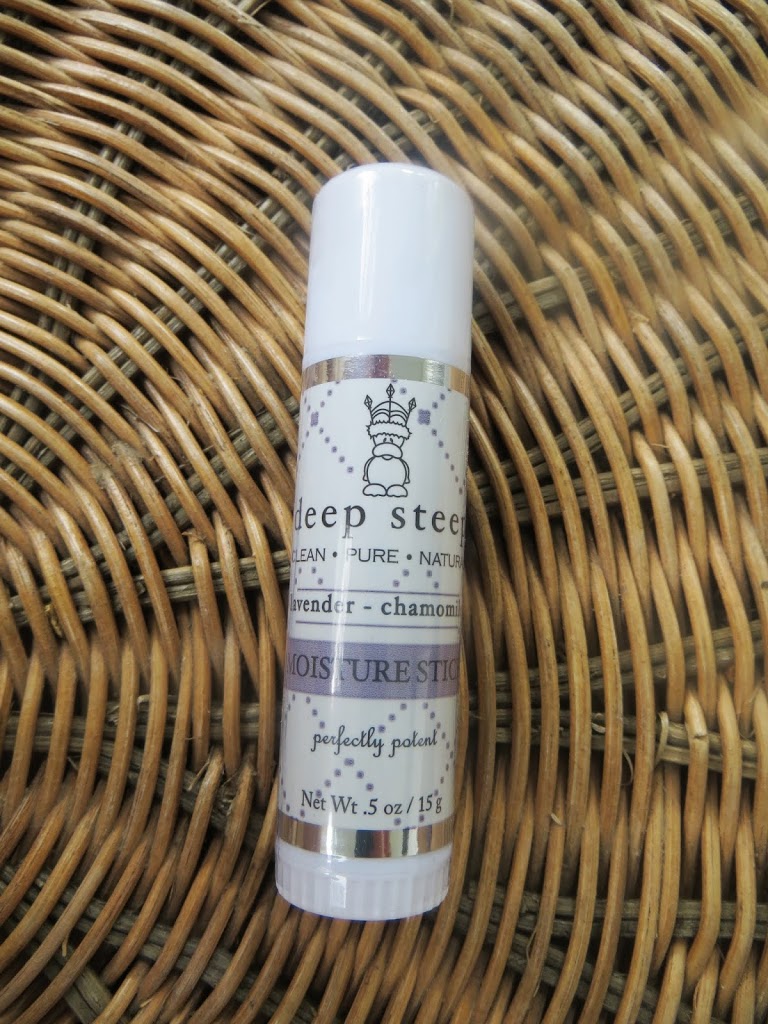 So, overall…. It was fun… especially for only $15. I didn't go through all of the pricing of the items to see what the grand total would have been if I had purchased them retail, but I know that I got my money's worth.
If you happen to want to try this, too. You can get $10 off by clicking on PROMO CODE. I was noticing that they were doing 50% off this month for your first box. I'm not sure if that promotion is still going on, so check before you buy with the promo code that I have… because that is an EVEN BETTER DEAL!!!!
So, will I be doing more reviews?… I'm not sure. Maybe I'll do one again if there's something out there that's AMAZING and vegan-centric. We'll see.