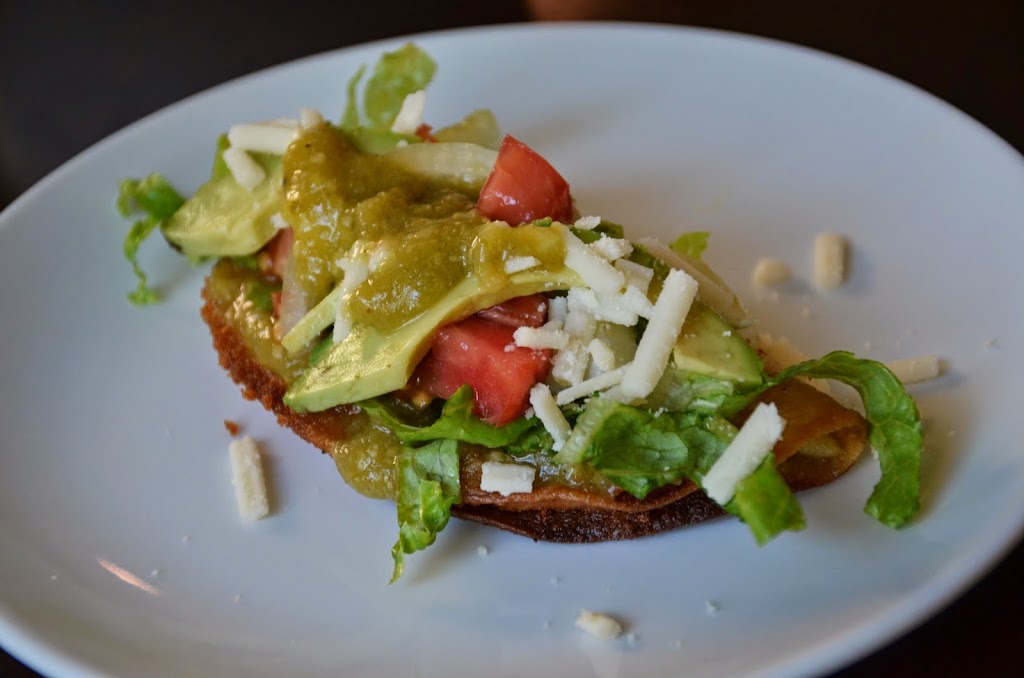 Have you ever tried garlic mashed potatoes as a taco filling?… if not, you're missing something AMAZING!!!
So, the trick to the deliciousness is to use corn tortillas and FRY them (with the mashed potatoes inside) and then top those suckers with homemade tomatillo salsa. Do not use store bought salsa for this…
I repeat
…
Do not use store bought salsa for these tacos.
I will revoke this recipe if you even consider it! It's just not the same, and I can't guarantee that it will taste very good. My tomatillo salsa pairs so perfectly with these tacos that you will be singing your little heart out once you take a bite of these. Click
HERE
to go to get the salsa recipe (
recipe card is also posted below
).
Since these tacos are as fried and greasy as can be, we make these only a few times a year. For easier assembly, I recommend the cheaper flimsy corn tortillas. (If you use Whole Foods tortillas they will likely split as soon as you fold them in half.)
To make these tacos, make garlic mashed potatoes by boiling approximately 1 and 3/4 pounds of your favorite potatoes (I like yellow potatoes) with well salted water until extremely tender. This may take 10-15 minutes. Drain the potatoes and add 1 teaspoon of garlic powder, 1/2 cup of unsweeted/unflavored non-dairy milk (such as almond milk), and 1 tablespoon of Earth Balance buttery spread. Mash the potatoes until smooth. Add more milk if necessary if they are too thick. Salt to taste, and set aside.
Heat tortillas with a griddle pan or a large non-stick pan for a minute or two (this will make the tortillas more pliable so they won't split when you fold them). If the tortillas start to split, add a little water to the pan. Spread potato mixture onto half of the tortilla. You will use about 2 tablespoons of potatoes per taco. Set aside. (Do not fold in half until ready to fry.)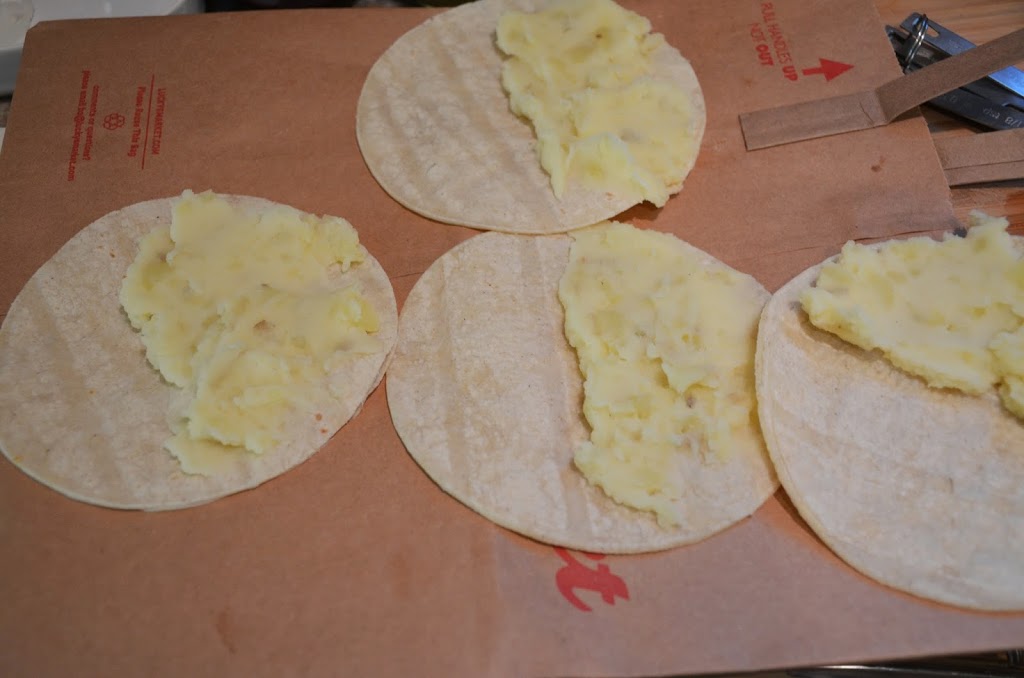 Heat oil in a large deep pan. Once the oil is hot, fold a tortilla in half and carefully place it in the oil. I can fit two or three tacos at a time in my fryer. Fry for a minute or two. Watch carefully, the tortillas can burn quickly. Flip the tacos, and fry the other side until golden grown.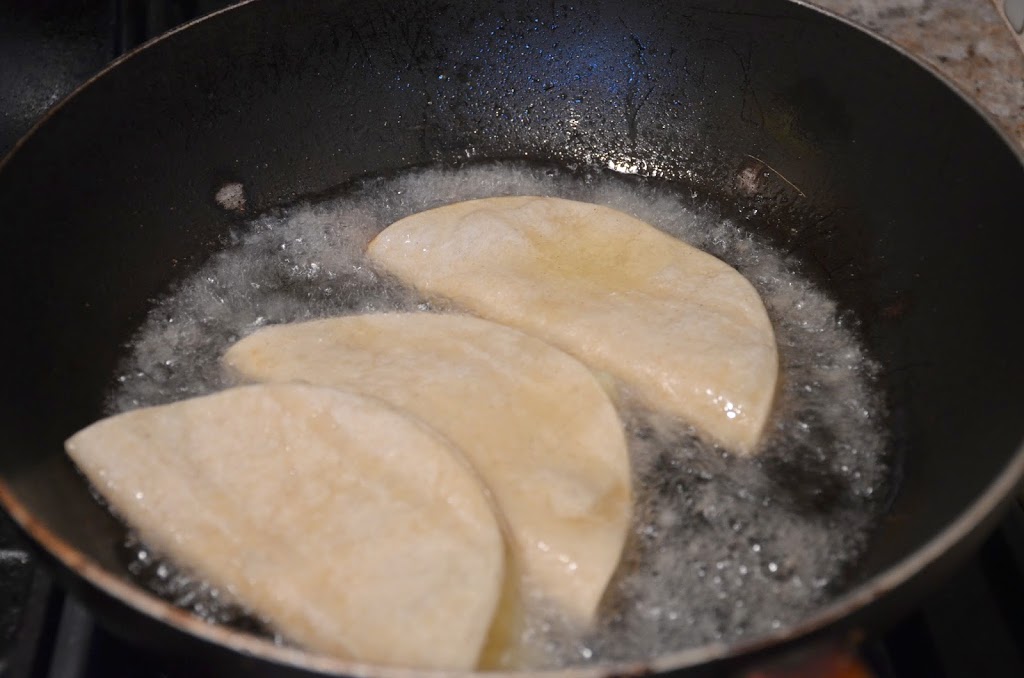 Once golden brown on both sides, place the potato taco on newspaper or a brown paper bag to remove excess oil. Fry the remainder of your tacos. This should make 12-14 tacos…. Not that we should (at all), but my husband and I can eat all of the tacos! Full happy bellies from this meal!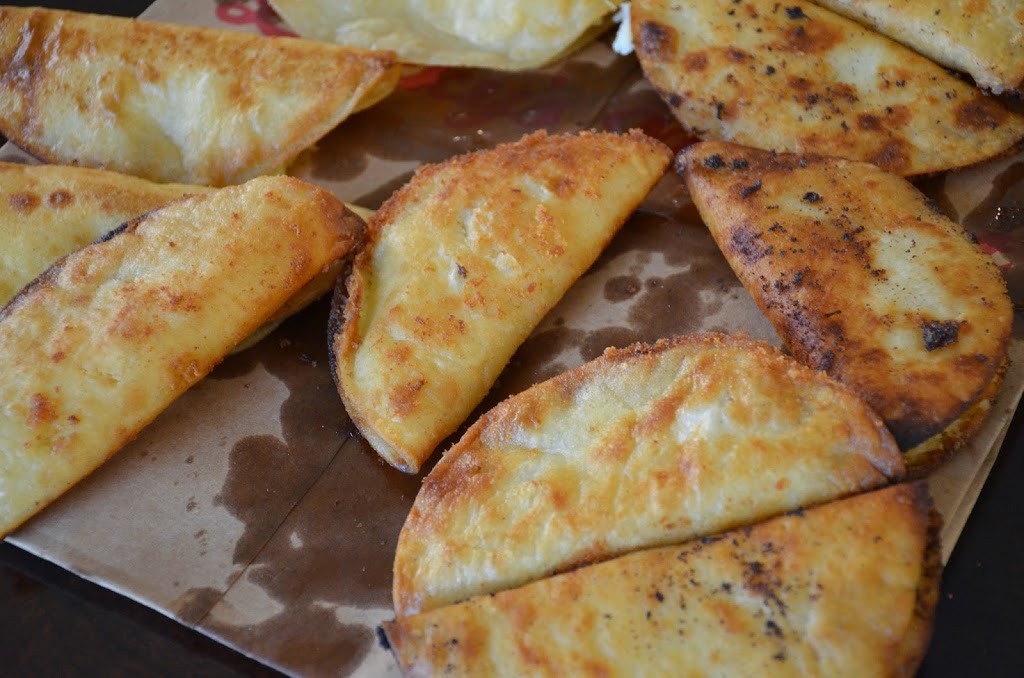 Serve the tacos with your favorite toppings. I recommend fresh ripe avocados, romaine lettuce, onion, tomato, tomatillo salsa, and vegan mozzarella (I really liked Trader Joe's moz for this recipe). Seriously, these are ridiculously good…like… sinfully delicious! ♥ (Recipe card below)