The problem with people….
Why do people NEED a designer dog?… What's so special about certain breeds?… These are questions that boggles my mind, but I do get it. I HAD to have Cocker Spaniel after loosing my childhood dog, Norton, a buff cocker, back in 2001. Norton was so special to me, she had my heart (Norton was a GIRL), and I felt like we were the same person…. I loved her so completely, that I was destroyed when she passed away.
When I was ready for a new companion several months later, I started searching on Petfinder for another Cocker Spaniel. At the same time, I was searching the websites of our local animal shelter and Pets Without Parents for dogs that seemed like a good fit. In the end, it didn't matter what the breed was of my next companion, I just wanted a new friend…. Then one day, I walked into a no-kill shelter and there I saw a young male Cocker who was maybe two or three years old. Immediately, I rushed to him, and asked to adopt him. I knew nothing about his past other than he had been with two other families.
After completing his adoption, I walked him to my car and he growled at me…. Then I thought… "What did I just do?… I just adopted a mean dog!"… maybe I shouldn't have been so eager.
Okay, so I won't bore you with any details, but I will tell you that I learned that growling was just his way of communication. He growled when he was happy and he growled when he was playing. So, maybe he was exceptionally happy when I adopted him… I don't know. He was a silly dude, and I named him Dickie.
Dickie was not an easy dog. He suffered from severe separation anxiety. He destroyed much of my old apartment, the door, the rug, my comforters, and even his own crate (which I purchased so that he couldn't do any more damage to my apartment). On top of that, he was a nuisance to my neighbors due to his incessant barking. I tried so many ways to help him alleviate his separation anxiety. I walked him a lot, took him on daily swims (I taught him how to swim!), I tried a plug-in pheromone releaser, Kong filled with peanut butter and treats. None of that worked.
His anxiety was managed, but it happened accidentally…. and it was when I got another dog, Lucky (she is no longer with us… and that is a whole different story). For him, it really was that easy. A companion helped him with his loneliness. He was still a noisy boy, but his incessant barking stopped along with his destructive behavior. The funny thing is, Dickie was a quirky guy even after alleviating his anxiety, but that just made him more lovable by our growing family.
So, back to my initial statement… The problem with people….
I take issue with people purchasing designer dogs and cats at pet stores and breeders…. and this is why… 2.7 MILLION dogs and cats that are adoptable are euthanized every year. The Humane Society equates this to an animal being euthanized every 11 seconds. Can you believe that? Animals (whether they are domesticated or not) are treated like they are disposable. I witnessed a dog being surrendered to a shelter, and it was just a sad and frustrating situation to watch. I feel like we owe it to these animals that we domesticated for companionship to give them homes. There are too many animals that are abandoned or surrendered to the pound because the are "inconvenient". There are also too many dogs and cats that are not neutered, which results in more unwanted animals.
So, what is there to do about this?… There isn't a quick fix, but there are things that we can all do to alleviate this problem. First of all… spay or neuter your pet. There is no need for more kittens and puppies with the current surplus. Also, if you do own a dog or a cat that you purchased from a pet store (or a breeder), remember that you don't have to take that route again. I, myself, am guilty of purchasing pets from these sources. However, for your next companion, check out your local shelter. If you are really stuck on a certain breed, Petfinder is a great resource along with Google. There are many breed rescues, and sometimes it is as easy as typing in the breed of interest plus the word "rescue." The more people willing to take this route for adopting an animal, the more of an impact we can have towards giving these animals homes.
In loving memory of Dickie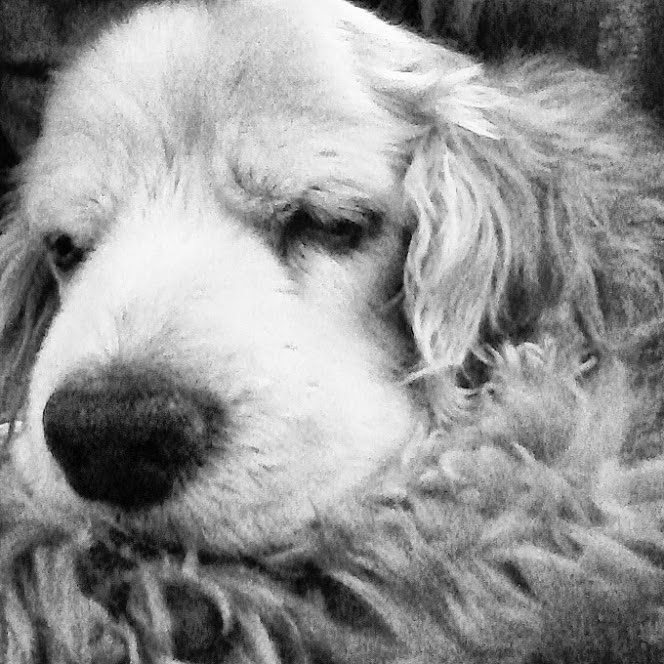 Dickie 2000(?) – July 21, 2014

So, here I am writing this in memory of my beloved Dickie. The boy who was a destructive nuisance. I could have easily taken him back to the shelter because he was hard to deal with, and no one would have questioned me. But I didn't. These animals deserve better, and Dickie deserved a real chance to life. Animals have personalities, and they have problems… just like us. We need to always remember that. No matter where your pet comes from, they won't be perfect. They will make mistakes, but they will learn… and so will we. For me, I know that I learned a lot about love from my sweet Dickie. I miss him dearly and I will always love him.

While writing this post, I found out there is a local Cocker Spaniel rescue.