There's no better way to start off the New Year than by feeding your body something hearty and healthy.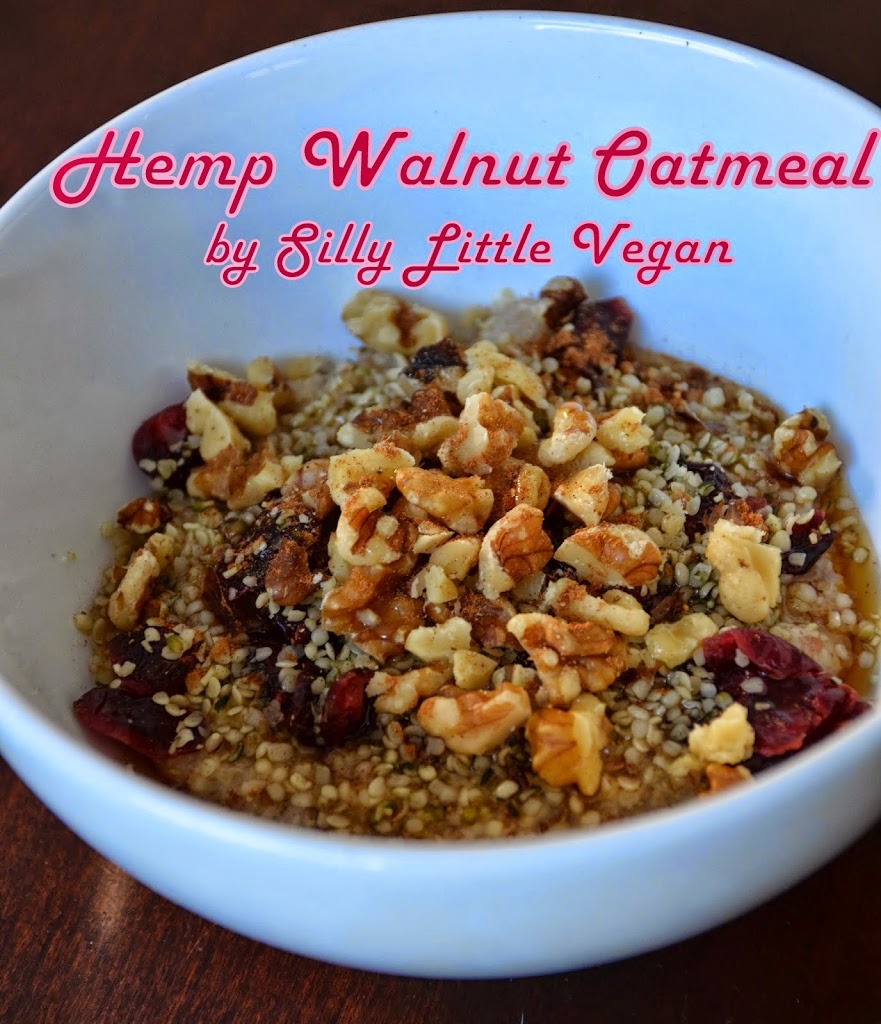 Steel cut oatmeal is one of my favorite things to have for breakfast; it's so versatile and healthy. Steel cut oatmeal is loaded with fiber, protein, and it's a good source of iron. To boost nutrition, I like to pair my oats with ground flax seeds, hemp hearts, and walnuts. These add-ons will increase your Omega-3, protein, fiber, iron, magnesium, and zinc intake. How about that for starting your day?
As a parent, it's important for me to ensure that my children are getting Omega-3s into their little bodies, so we have oatmeal almost every morning before school. My girls typically don't eat their oats the same way as I do, but they always have it with ground flax seeds. Flax is one of the best plant sources of Omega-3s. I make sure to mix it in before serving it, and they never know that it's there.
Ingredients
Per serving
Steel-cut oats (I prefer Trader Joe's quick cook)
3 tablespoons walnuts chopped
3 tablespoons dried cranberries
1 1/2 tablespoons hemp hearts
1 tablespoon ground flax seed
pinch pumpkin pie spice
Pure Maple syrup for sweetener as needed
Almond milk (or any other non-dairy milk) as needed
Directions
Make steel cut oats as directed on package. While still in the pan, just before all of the liquid has absorbed, mix in the ground flax seeds. When serving, sprinkle on the walnuts, cranberries, hemp hearts, and pumpkin pie spice. Add maple syrup and almond milk to your liking. Note: I also love to add fresh apples for added crunch and sweetness. Enjoy!!
Happy New Year!
Much love to you and your loved ones… XOXO ~Silly Little Vegan