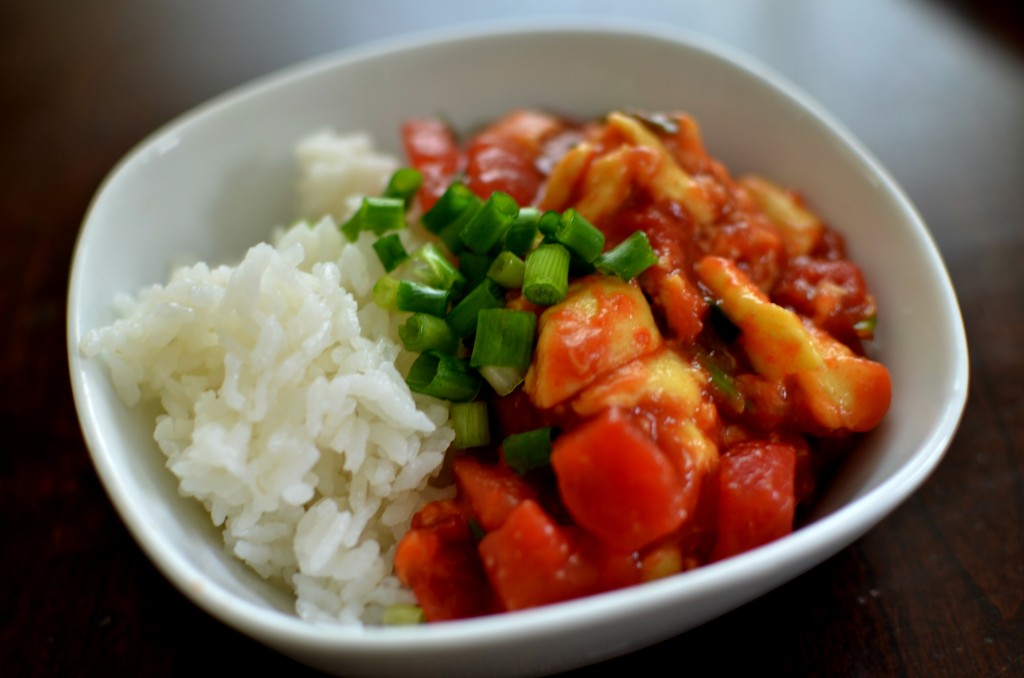 I realized something, with the release of the VeganEgg, it is now possible to make dishes that weren't possible before. For me, there are quite a few Chinese egg dishes that I grew up eating that I am so excited to try to replicate. Some of these dishes are quite unique, and other dishes may not seem too outside of the box.
My first attempt at an old favorite that my mom would make me is what we've always called Tomato Egg. It's such an easy dish made with only a few ingredients, and it's wonderful served with steaming hot white rice right out of the rice cooker.
To make this dish…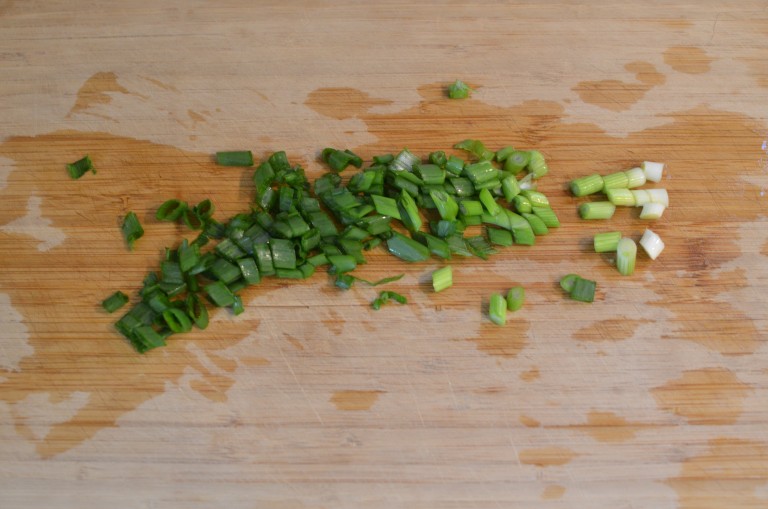 Start by chopping 3 green onions.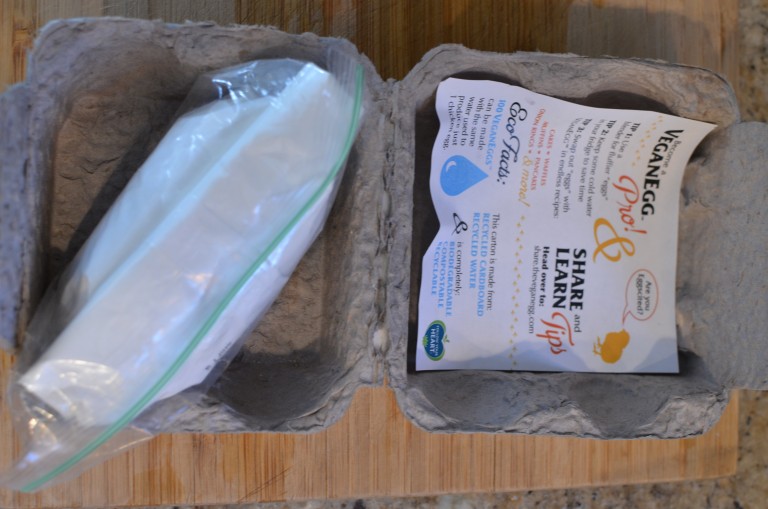 Then get out your VeganEgg… we love this product!… especially my husband!… he's made quite a few scrambles and mini eggs for breakfast sandwiches..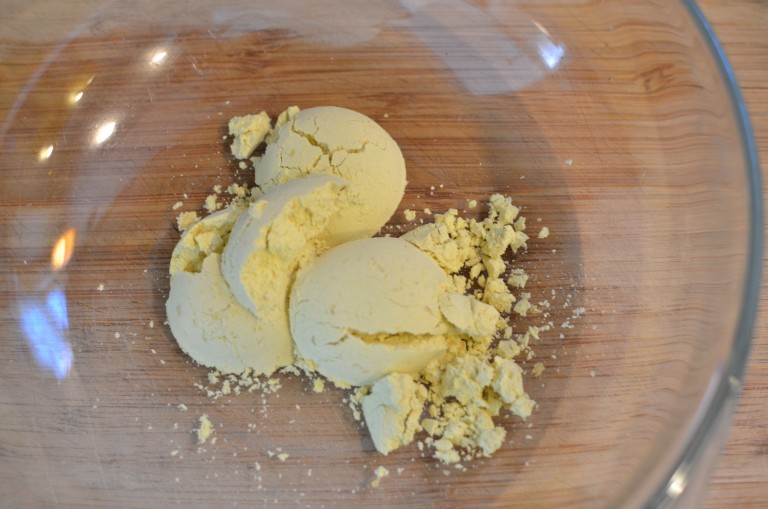 For this recipe, we will be using the equivalent of two eggs which is 4 tablespoons of the powder (this is all clearly labeled on the box) . Honestly, it seems like a lot more than two eggs… more like four to me!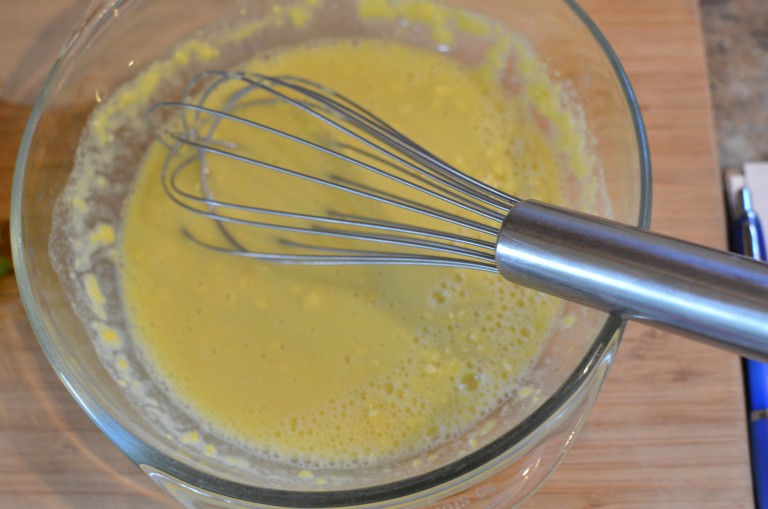 Then add 1 cup of water and mix. This is where I hold my nose. I still don't like sulfur-y smell of eggs… I ended up mouth-breathing while whisking it up until all of the lumps were out. On a total side note, while I was pregnant with Helena, and not vegan, the smell of eggs would make me gag. My poor husband was banned from cooking eggs in the morning during my pregnancy… I guess not much has changed… still can't stand the smell! Ha!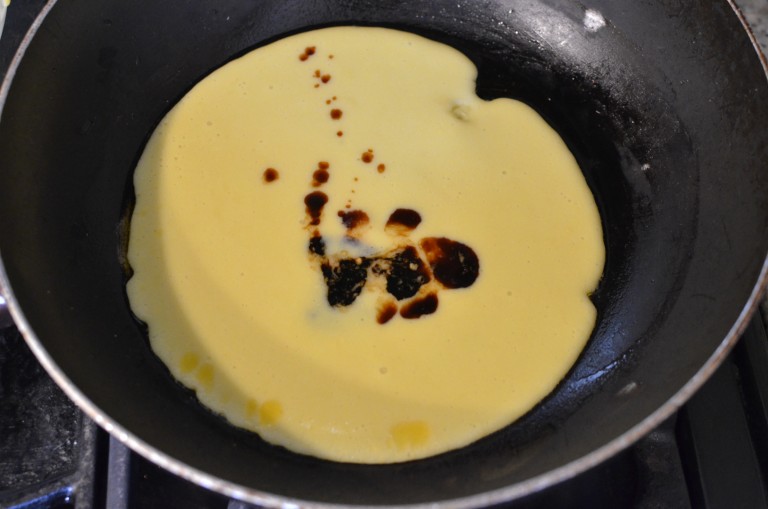 Add the egg to a hot skillet or wok with a little bit of unflavored oil (I used canola). Then pour in 1 tablespoons of soy sauce. For a gluten-free version, use tamari… but I was raised on soy… it's part of my lifeblood… so for me, soy is the way to go 🙂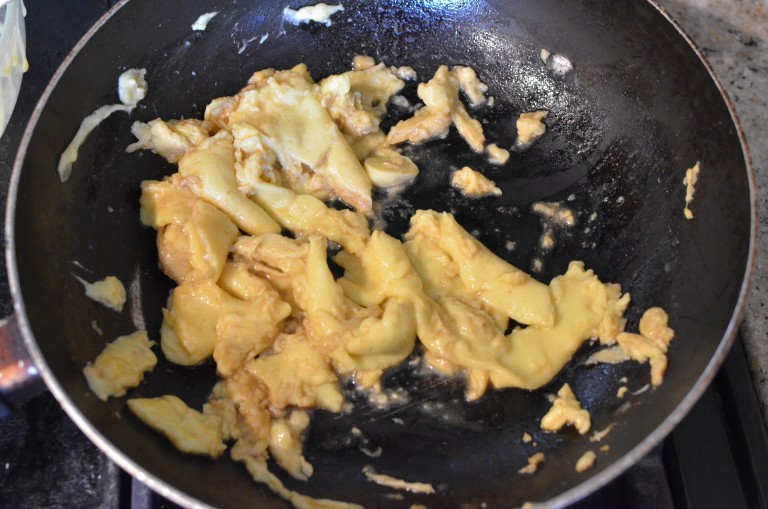 Start scrambling the eggs. Cooking vegan eggs takes quite a bit longer than chicken's eggs. Cook for at least eight minutes. You want to remove all of the moisture, so that it's a hard scramble… otherwise the eggs will be squishy in this dish… and you don't want squishy!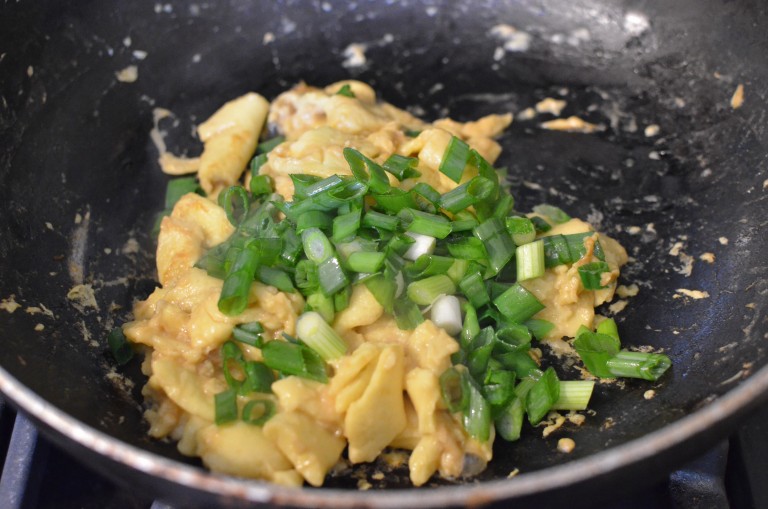 Next comes the green onions. Put those in the pan. Time management note: You can actually chop these while waiting for the eggs to cook, but I wasn't thinking about time management at the time…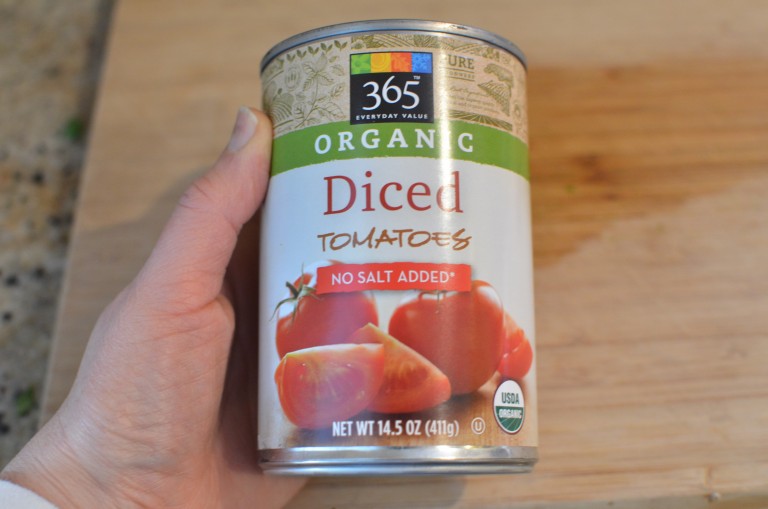 Last comes a can of diced tomatoes. Notice how this can of tomatoes is labeled, "no salt added"… yeah… I've been unlucky at Whole Foods lately. I actually like the tomatoes that have salt… but this was all that I could find while at the store. Anyways, feel free to use either, and adjust the saltiness to your liking.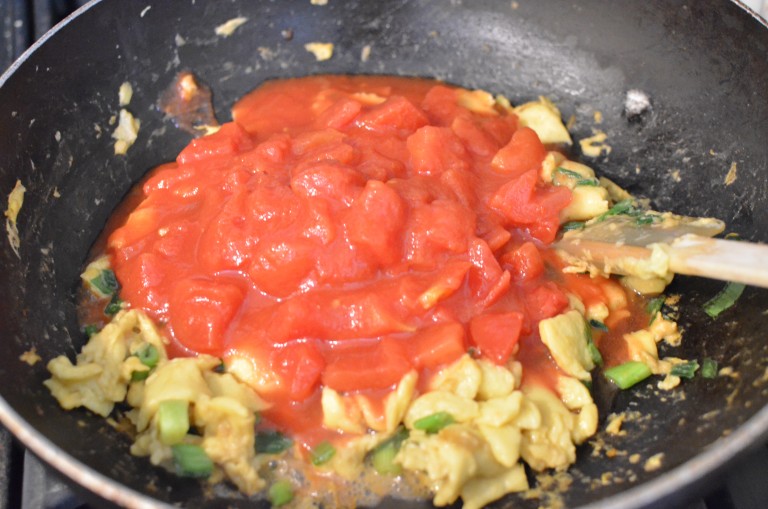 Pour the tomatoes on top, liquid and all, and stir.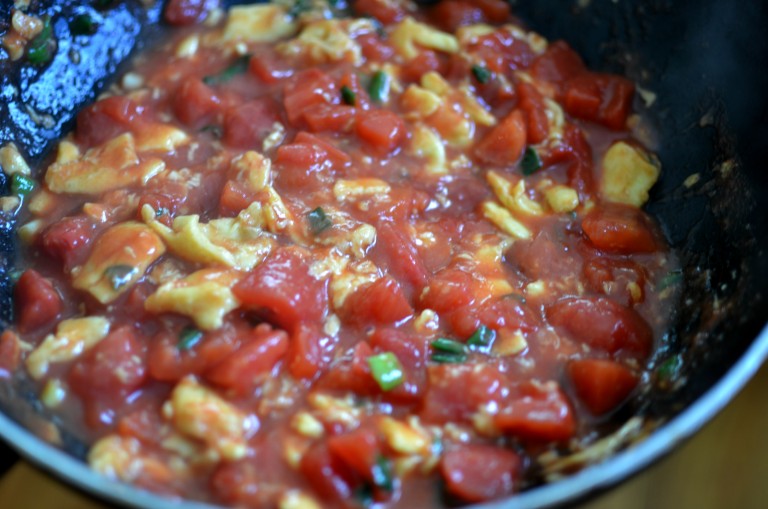 Cook until the tomatoes are heated through and starts to bubble. Check for saltiness before serving. I added about 1/2 teaspoon of salt to my liking.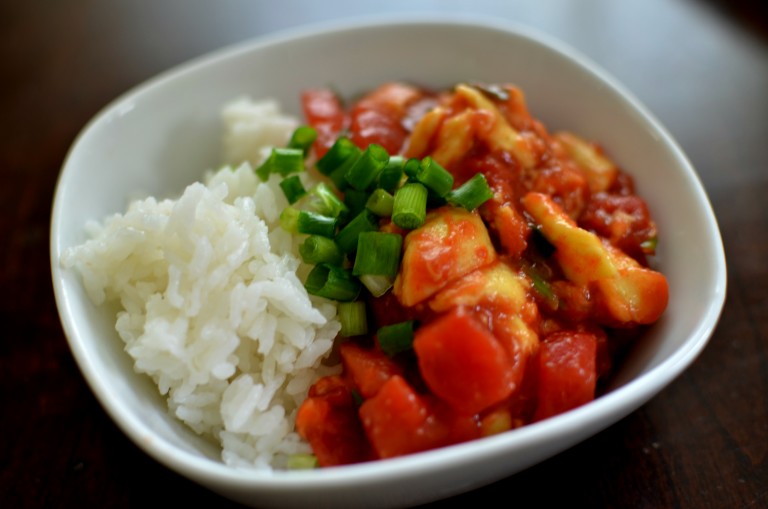 Serve with white rice and garnish with more green onions (if you please)… and yes… you heard me, white rice. Non of that healthier brown rice stuff! It just isn't a classic Chinese dish if served with brown rice, and that's a "Rock Fact".
Ingredients
3 green onions diced (plus more for garnish)
1 can diced tomatoes
1 tablespoons soy sauce
4 tablespoon Follow Your Heart VeganEgg mixture (equivalent of 2 eggs)
1 cup very cold water
1-2 teaspoons of canola oil.
salt to taste
Instructions
Dice the green onions.
Mix the VeganEgg with water and whisk until all of the lumps are gone.
Add the egg mixture to a hot non-stick pan lightly coated with oil.
Pour in the soy sauce and stir into the egg.
Cook at medium hot heat and scramble the egg for about 8 minutes, until the egg is cooked thoroughly.
Add the green onions and stir.
Pour the diced tomatoes into the pan and cook until hot and begins to bubble.
Add salt to taste and garnish with additional green onions.
Serve with white rice.
https://www.sillylittlevegan.com/vegan-tomato-egg/