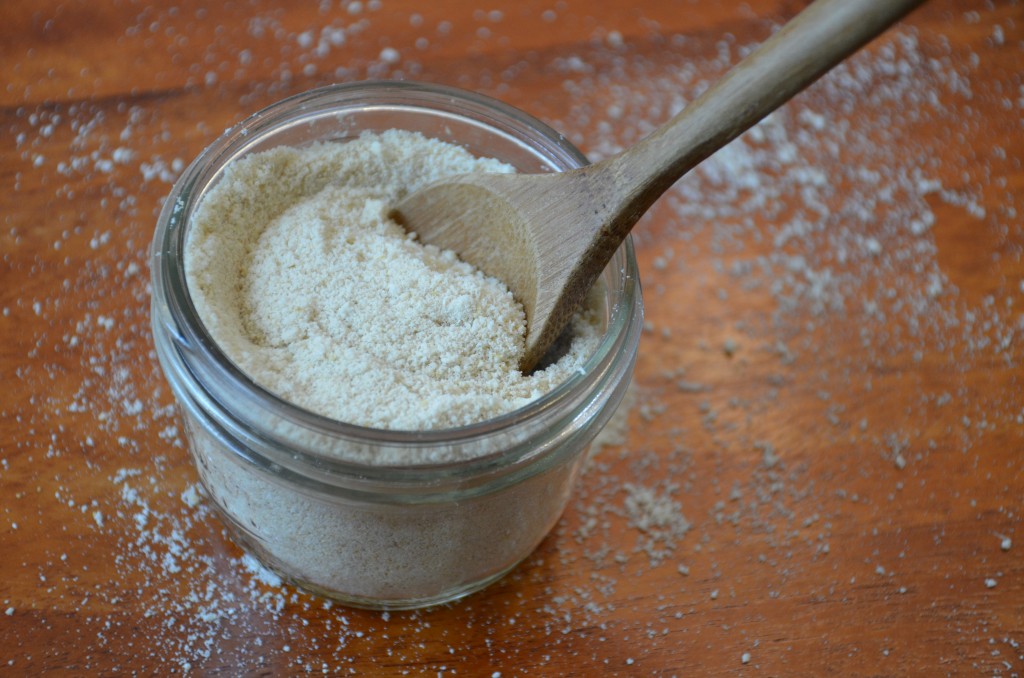 I will start this post by saying that I am no chef. I have no formal training, but I just have a love of food. I probably hold my knives wrong and I'm sure that my measurements are off, but I won't let any of that stop me from sharing my love of cooking. To further my honesty, I will tell you that I always thought that I was a good cook even when I barely cooked. I used to buy a frozen pizza and add my own toppings… then VOILA…. I made dinner!… I remember in college impressing my boyfriend (now-husband) by adding fresh jalapenos to a DiGornos pizza. He thought I was awesome and that I had mad cooking skills. Okay, so that's where I started, but I've learned so much over the past 10 years.
I thought that I'd start with a simple recipe, vegan parmesan. This is a staple in our refrigerator. I created this recipe because our family loves pizza. We make it a couple of nights a week. However, I could not find a vegan cheese that satisfied us.
This recipe is AMAZING. It has brought our love of pizza to a new level. My girls like just sauce and vegan parm. My husband and I like to be more creative. Sometimes, we'll make a pizza loaded with toppings and sometimes we like to make a stuffed pizza.
Think parmesan in a can, only better. Don't expect for it to taste like parmesan in a can, because it's flavored! This recipe will satisfy your desire for something rich, fatty, and salty while still being healthy. It's gluten-free and made from whole foods and can be made in under a minute. Use on pizzas, pastas, garlic bread, salad…. etc.
Ingredients
1 cup raw cashews
3 Tablespoons nutritional yeast
1/4 teaspoons garlic powder
1/2 teaspoon salt
Instructions
Place all ingredients in a blender. Blend until there are no whole pieces of cashews and it has a crumbly texture. Do not over blend! You do not want cashew butter!
Use immediately. Store any unused parmesan in a glass container in the refrigerator.
https://www.sillylittlevegan.com/vegan-parmesan-2/