Goodness gracious! Last night I shared the making of our vegan lasagna, and today… I thought that I'd continue sharing my meals.
Recently, I was asked what I eat as a vegan… and I'll tell you… I eat lots of different things. My meals can vary from veganized traditional American fare, to ethnic dishes, to full-on super vegan foods. Today's lunch falls more in the category of traditional American food. Lunch was an easy Bacon Ranch Salad.
I started by making coconut bacon using the recipe on the back of Bob Red Mill's flaked coconut. This takes almost a half an hour to make, because the flaked coconut must sit for 10 minutes to absorb all of the liquid (soy sauce, liquid smoke, molasses, olive oil, and apple cider vinegar) before baking for 15 – 20 minutes. It is so inexpensive and easy to make! *Note: I used maple syrup instead of molasses, and it turned out wonderfully.
While the coconut bacon was in the oven, I chopped all of the veggies that I was using for my salad. I also set out a handful of frozen peas to thaw. Normally, I would just microwave the peas for a few seconds, but with a broken microwave… that just wasn't an option.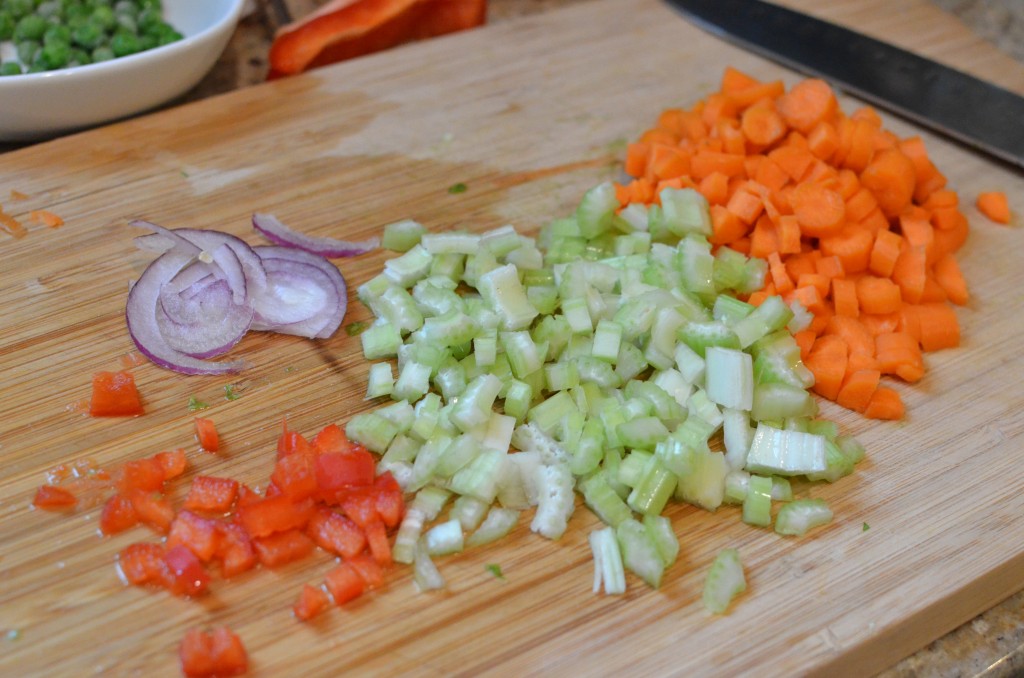 Obviously, an important component of a Bacon Ranch Salad would be ranch dressing. My go to lately for ranch dressing has been Just Ranch made by Hampton Creek (I found this at my local Kroger). I think it's delicious, but my children would disagree. They were kind enough to pretend to like it the first time they tried it. Let's just say that vegan ranch is still not good enough for my little ranch snobs.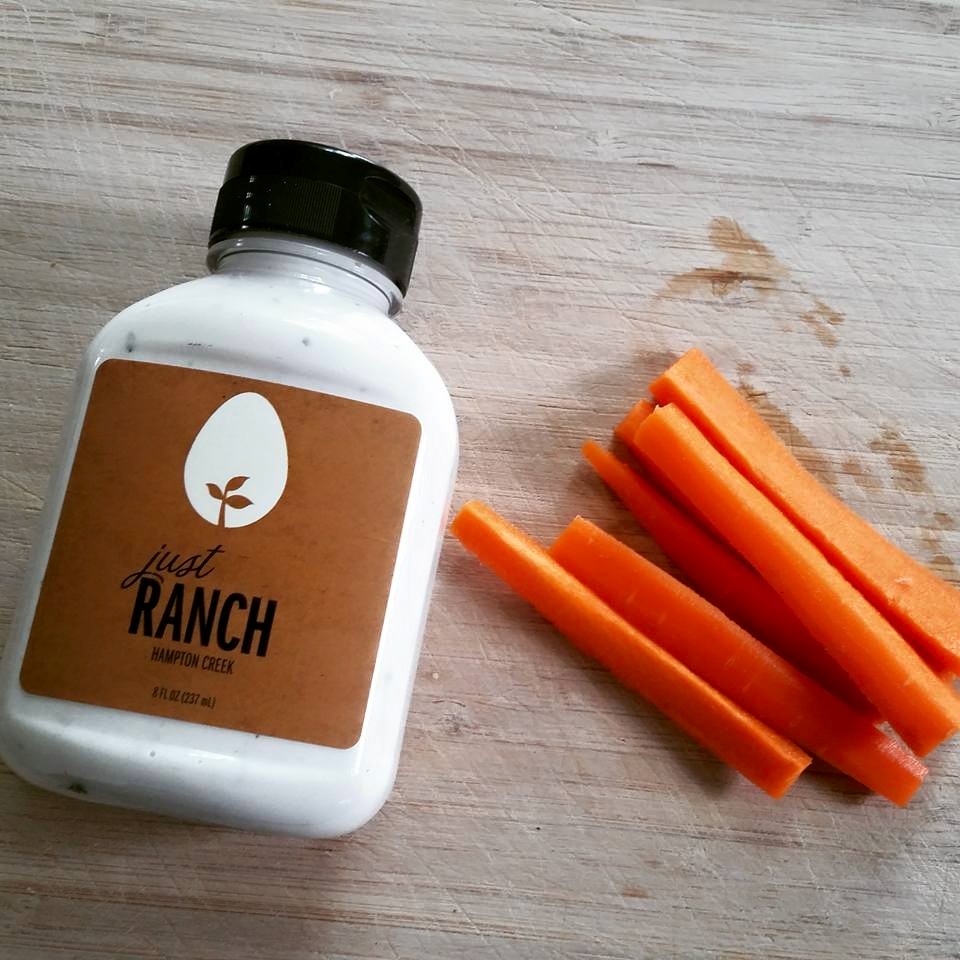 After cutting enough veggies for a couple of days worth of salad, it was time to assemble: Romaine, chopped veggies, ranch, and coconut bacon. What an easy vegan meal. I barely consider this cooking… but really… it goes to show that eating vegan is not a big deal. It's definitely as easy (or difficult) as you want it to be!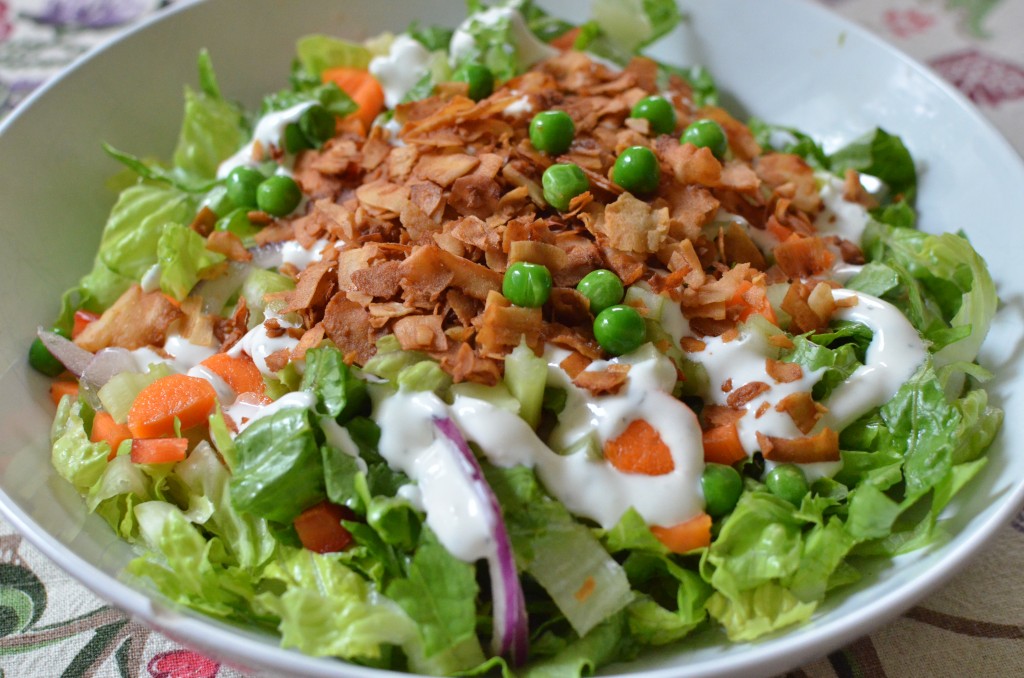 For dinner tonight, I will be dining with a few (vegan) friends at our local Loving Hut. If you have never been to one of these independently owned chain restaurants… I'd say it's a must. All of the food is vegan, and each location has their own menu. It's always a treat! ♥