This blog is part of a series that follows my journey of eating vegan on a budget for the month of October. My goal is to only spend $15 per person for a family of four each week. This leaves me with a grocery budget of $60 per week. I am allowed to use any items already in my refrigerator or my pantry to accomplish this goal.
Wait!… Where did week three go?… Okay, so I realize that I am really behind on posting my menu and grocery list for my budget for week three, but I've been reaaaaallllly sick. My cold hit me on Friday and I'm just starting to feel like myself again. I do have a confession to make… while I was sick, we did some eating out. Two meals to be exact. It's funny, my family of four shared a $10 meal at Whole Foods for lunch on Saturday, and it made me realize just how expensive eating out is. The price of that one meal (that barely fed us) was almost the equivalent of one person's ENTIRE WEEK of food!!! Sunday night, my husband picked-up some take-out for dinner. I didn't have the heart to ask him to make another meal while I was out of commission. He did one of those two-stop pick-ups… one at Chipotle and one at a local fast food Chinese restaurant. The only thing that I wanted was some plain rice. That's it! My Sunday night supper was: white rice, sauerkraut (from the pantry), and some peanuts. My equivalent of sick food is rice, because it's what my mom always gave me as a kid. However, it was usually accompanied by some eggie tofu (it's not tofu at all… just eggs that have been steamed until they become silken-like), but that wasn't going to happen. Anyways, I've been eating rice for lunch everyday with some reconstituted mushroom broth that my mom gave me that had been sitting in my pantry for way too long.
So, I am in a bit of a fog trying to remember what we ate this week (week three), so I thought that I'd share a few pictures of our meals from last week (is that confusing…?). I'd say that eating on a budget is definitely do-able, and that we ate pretty well. Have a looksee!
Spaghetti and Lentil Balls with Cucumber-Olive Salad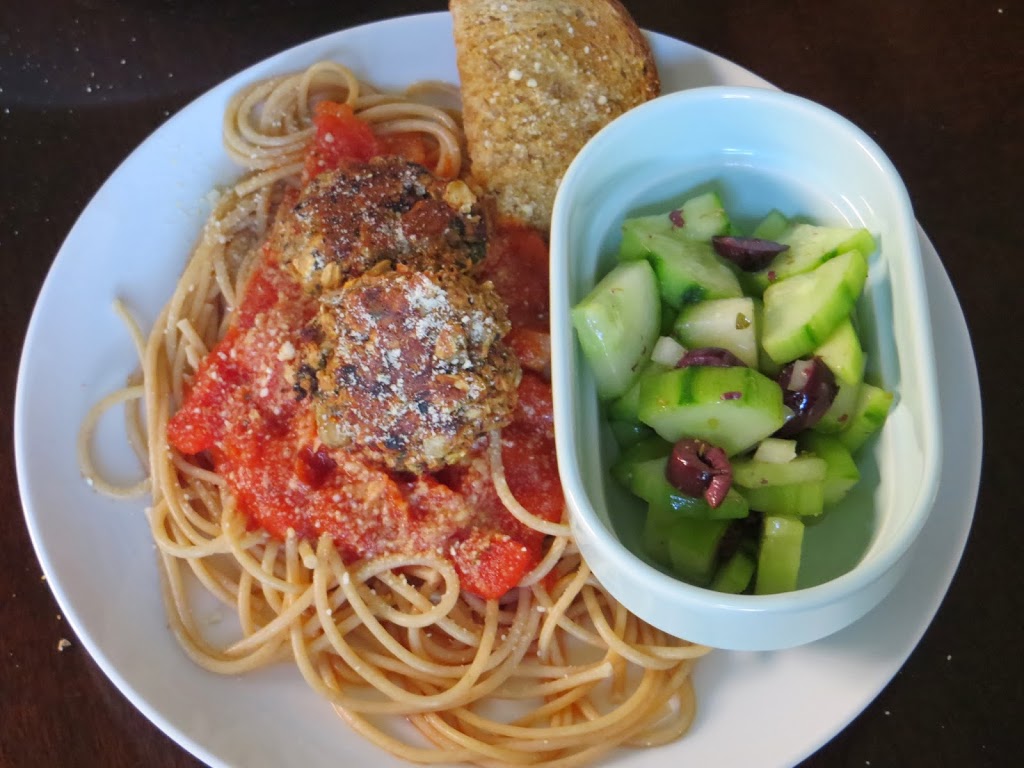 Chickpea Cutlets with Porcini Mushroom Risotto and
Oven Roasted Garden Zucchini and Carrots over
a Balsamic Reduction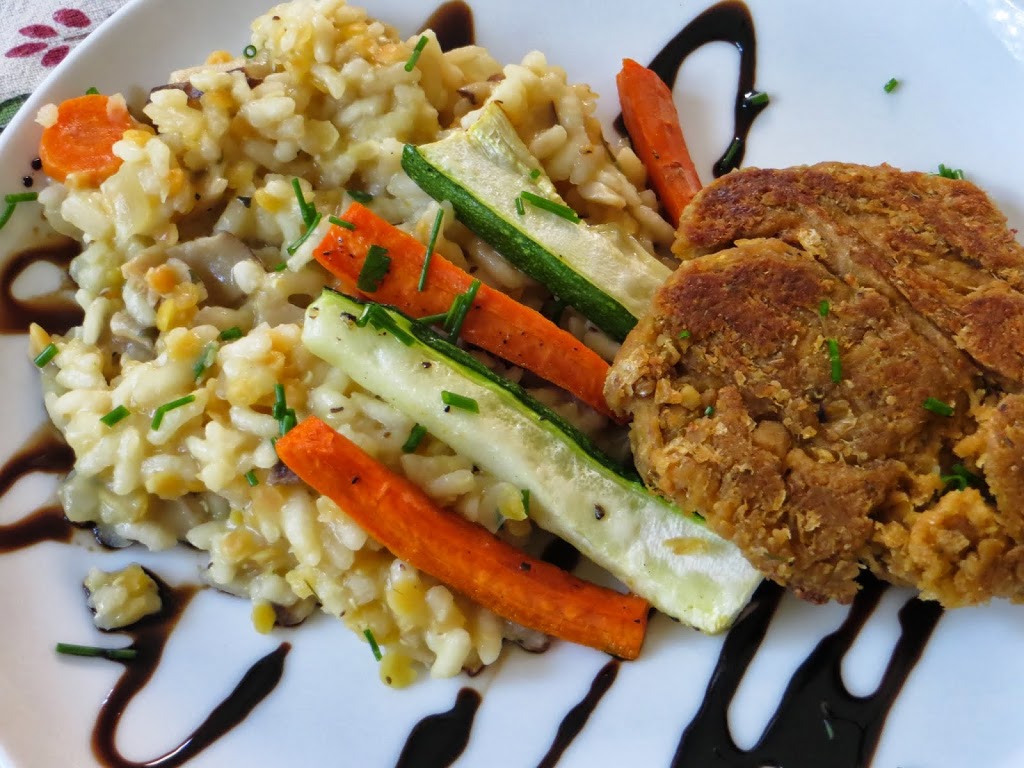 Breakfast for Dinner
Tofu Scramble, Oven Roasted Potatoes, and Biscuits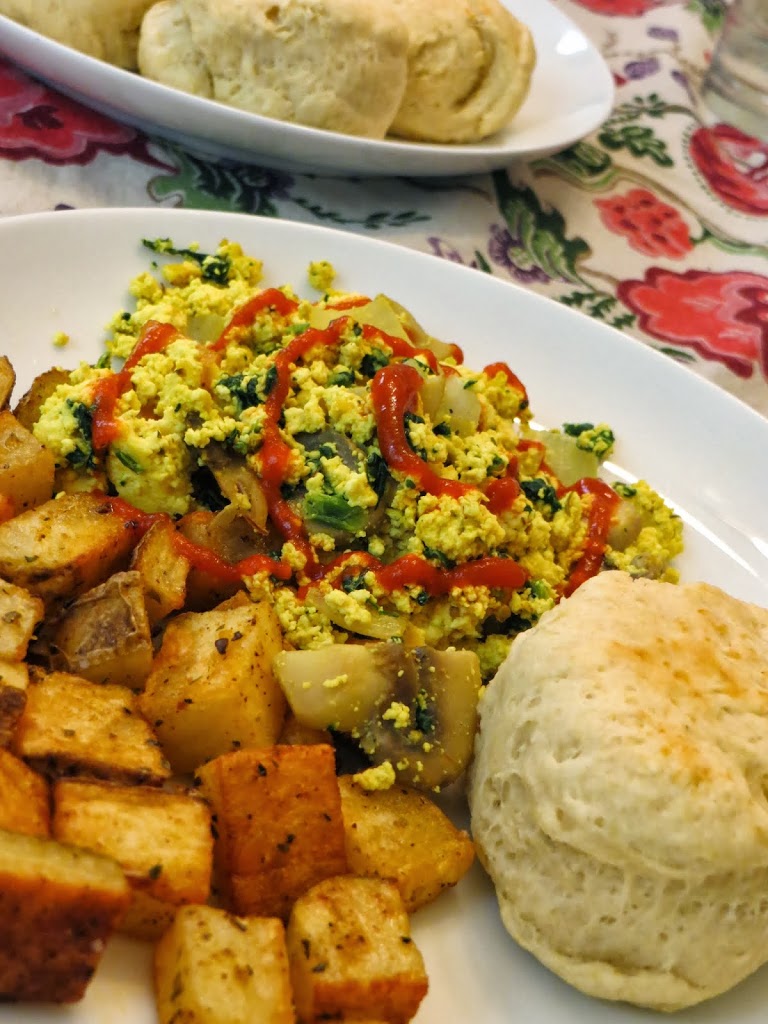 Okay… so looking back… I'd say we did really well. It feels like our meals haven't suffered from being on a relatively restrictive grocery budget. I did, however, have a real dud last week. I made black bean burgers that were just…ehhh. I think the leftovers are still living in my fridge. They really just need to go in my compost.