This is my last day of my food journal! It's been fun, and I may do this again in the summer! It will be interesting to see how I'll be incorporating food from our garden into our meals!
On to breakfast!
I was noticing that I barely ate any fruit yesterday, so my goal was to make sure to include more fruit into my day. So, while I'm focusing on fruit, the girls, however, had…. cocoa-oats!!!… again!!! Seriously, this stuff is awesome. It's like serving up peanut butter chocolate cake batter, but it's healthy!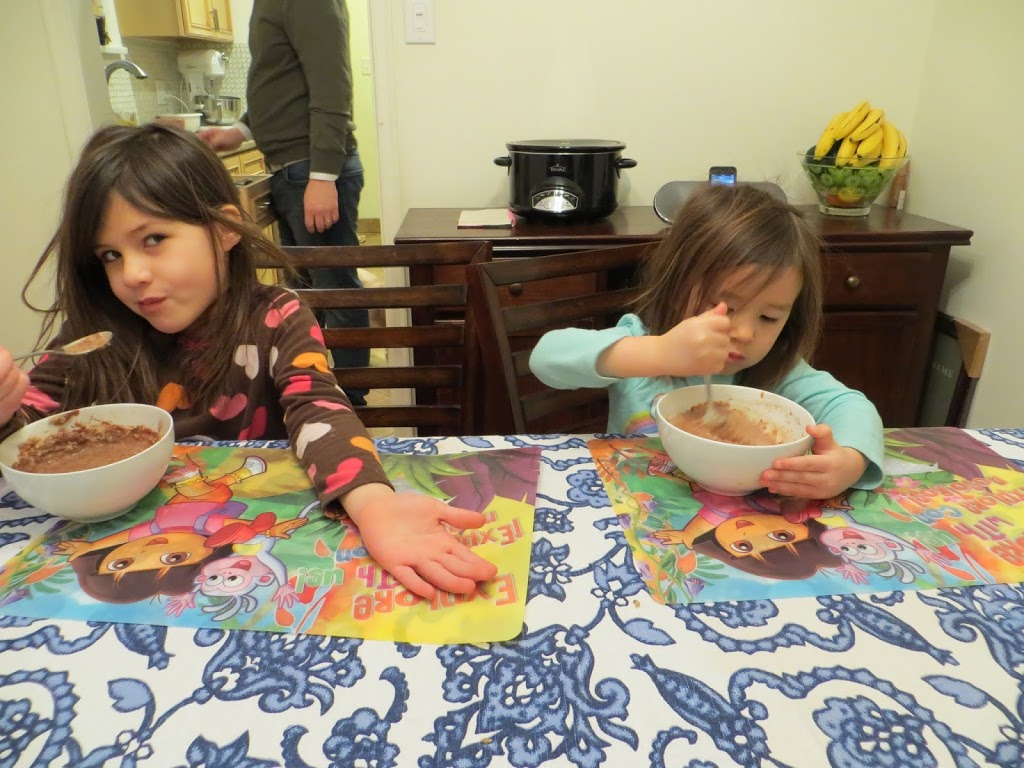 Here's my breakfast. It's my fruit smoothie. It was filling, and it kept my belly happy until about noon… Then, I really wanted to eat!!! I think I added too much water to it this morning, because it made about three glasses worth. I drank it all happily.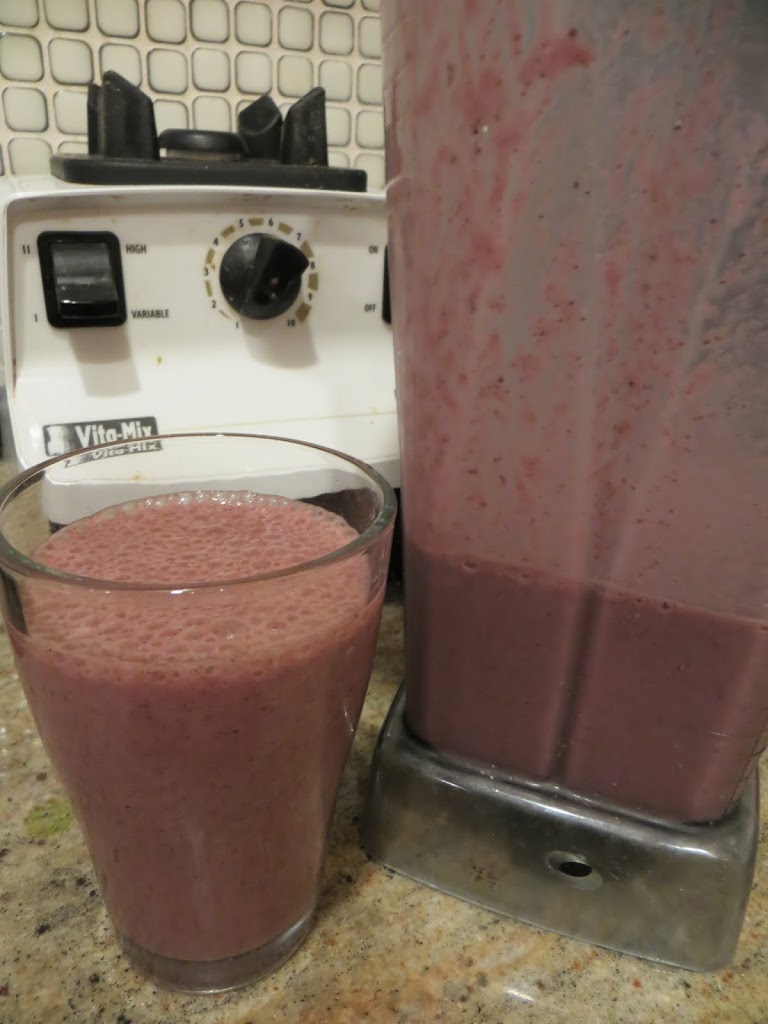 No mid-morning snack today, because I went along on a field trip with Penny's preschool. By the time we got home, I was ready to eat. I had been thinking about that falafel that I had in the refrigerator for some time, and I couldn't wait to get home to eat some! I made a huge salad, and I wasn't sure if I could eat it all… but I did!…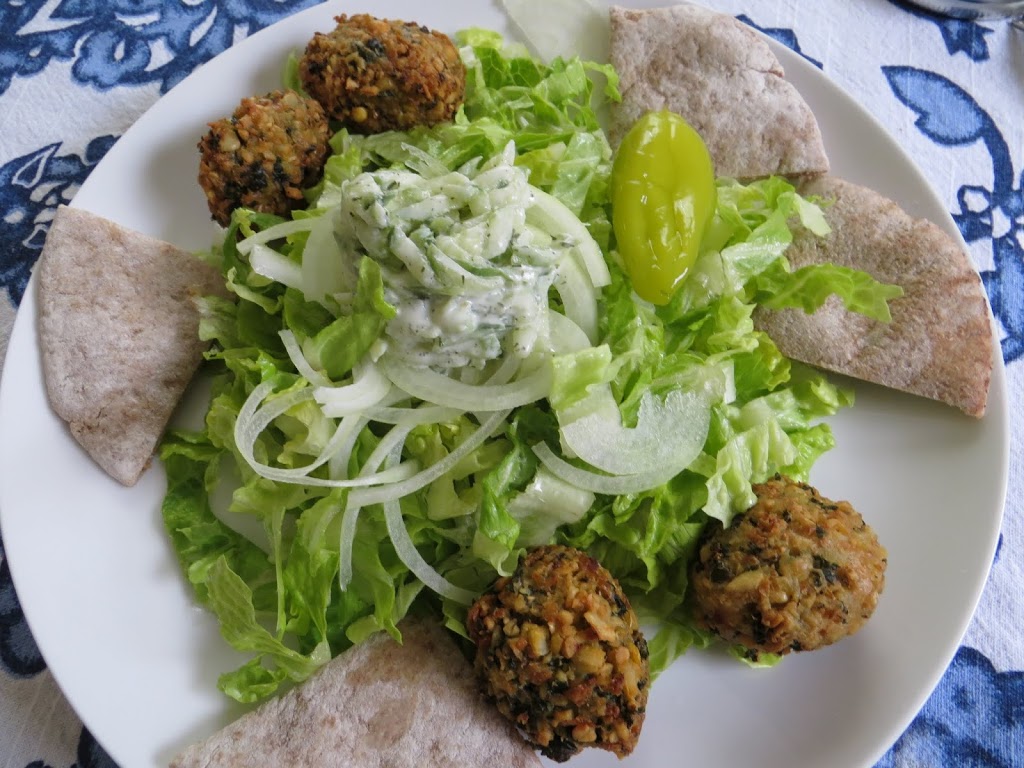 Snack
Really, it's not too exciting. I had a half an apple for my snack. See, I'm a conscious eater!… More fruit!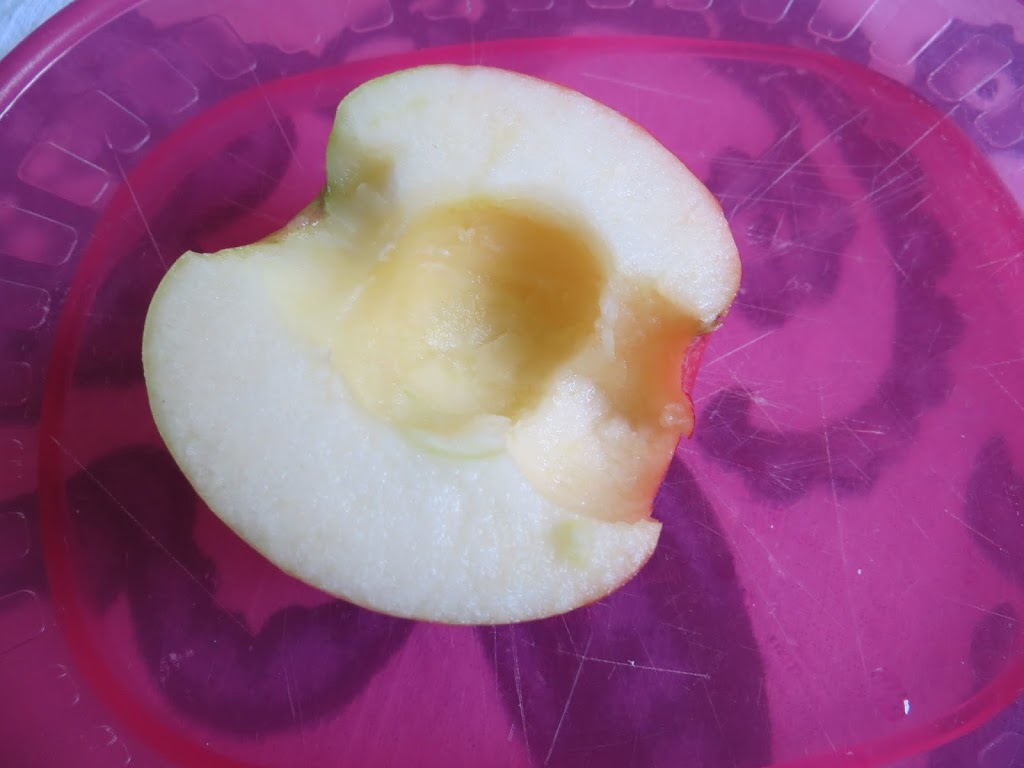 For the girls I made them a chocolate peanut butter shake. It's what I call, "The Ultimate Chocolate Shake". Look, this is not your mama's Carnation Instant Breakfast. This is real food. It's healthy with no sugar or preservatives and it's rich and creamy and kid approved. What more could a mom want… What more would you want. Here's my recipe. Try it! You'll like it!
Ultimate Chocolate Shake
1/3 cup raw cashews
1/2 frozen banana
4-5 frozen broccoli florets
2 tablespoons natural unsalted peanut butter
2 medjool dates
2 tablespoons cacao powder (you can substitute with cocoa powder)
1 1/2 cups non dairy milk
Blend all ingredients in your blender until smooth. Enjoy! You'll thank me for this one!
I make this shake in my Vitamix. It does an excellent job of blending everything into a creamy smooth shake. If you don't own a high powered blender, you may need to soak your cashews for an hour or two.
Click HERE for a printable version of this recipe.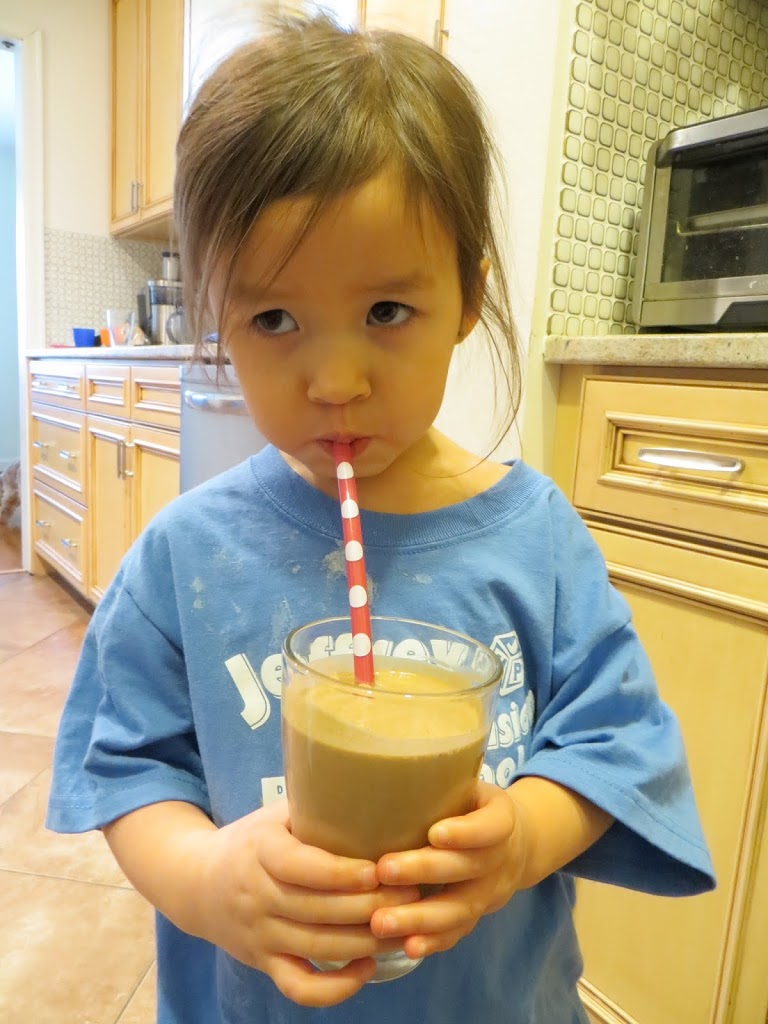 Chocolate shake with broccoli that's kid approved!
Friday night is usually pizza night at our house, and tonight was no exception. We serve a large salad with pizza. The girls normally fuss a little about the salad, but they ate it. I try to eat two large salads with my pizza. It's good that I fill up on greens because if I didn't, I'd probably eat most of the pizza!
For our pizza, I make the dough and sauce from scratch. For cheese we only use
vegan parm
. For toppings, we like to experiment. Tonight, one half was onion and green olive, and one half was onion, mushrooms, and tempeh Italian sausage.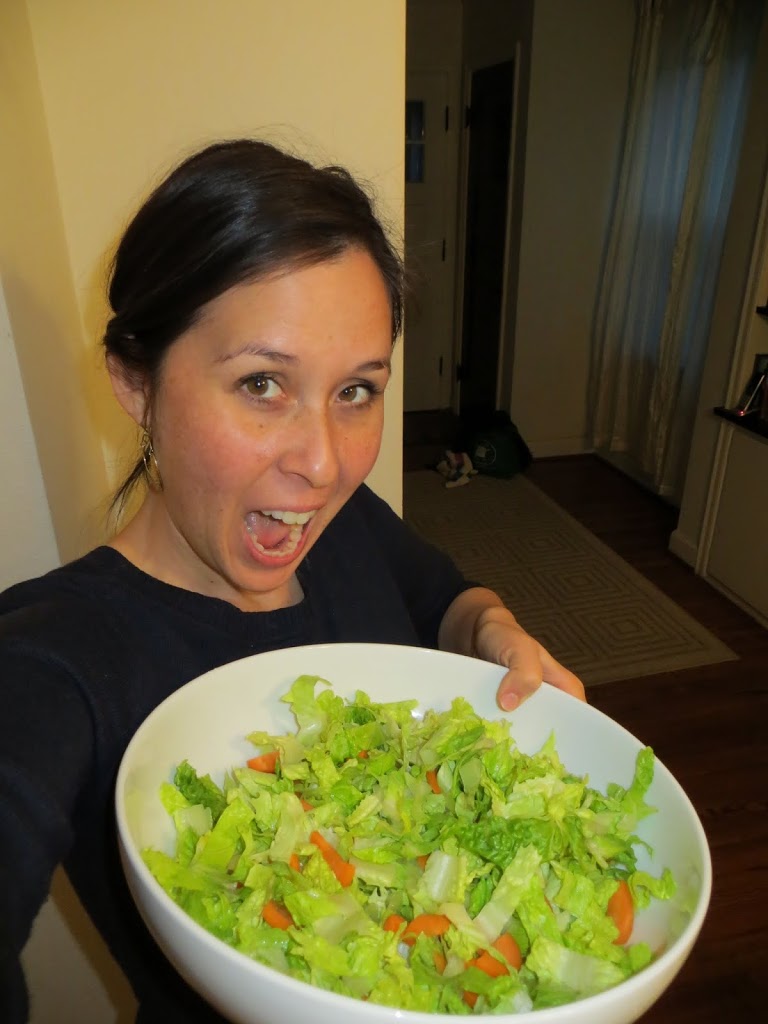 Hands-off! This is my salad!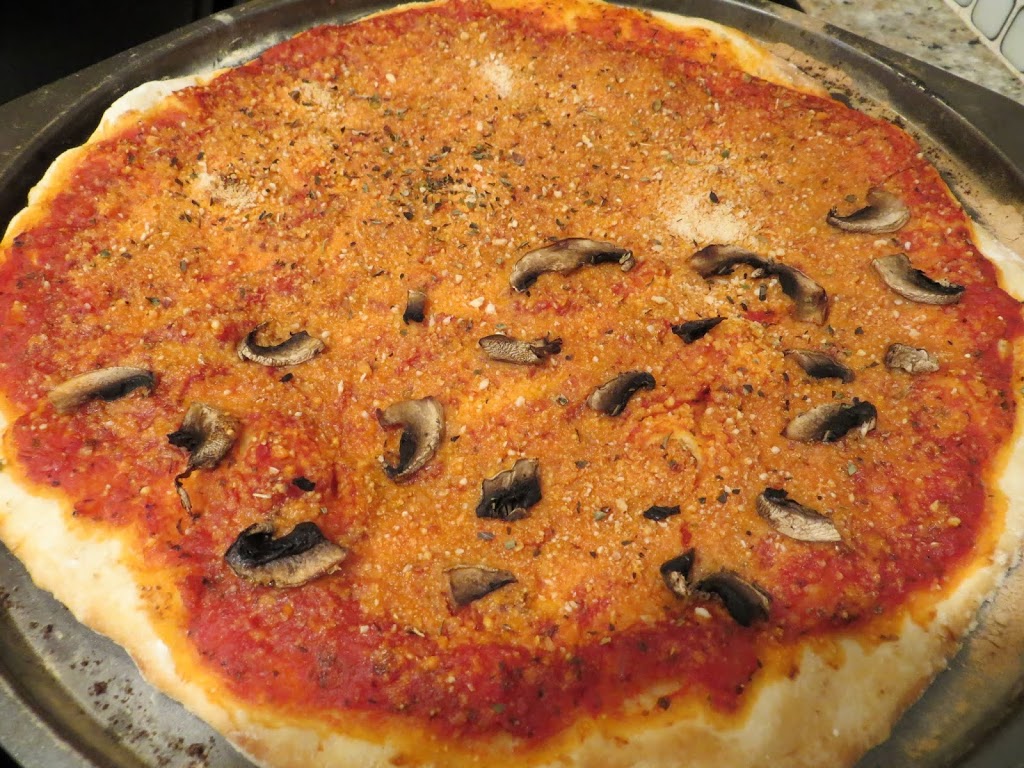 Kids pizza: half cheese and mushroom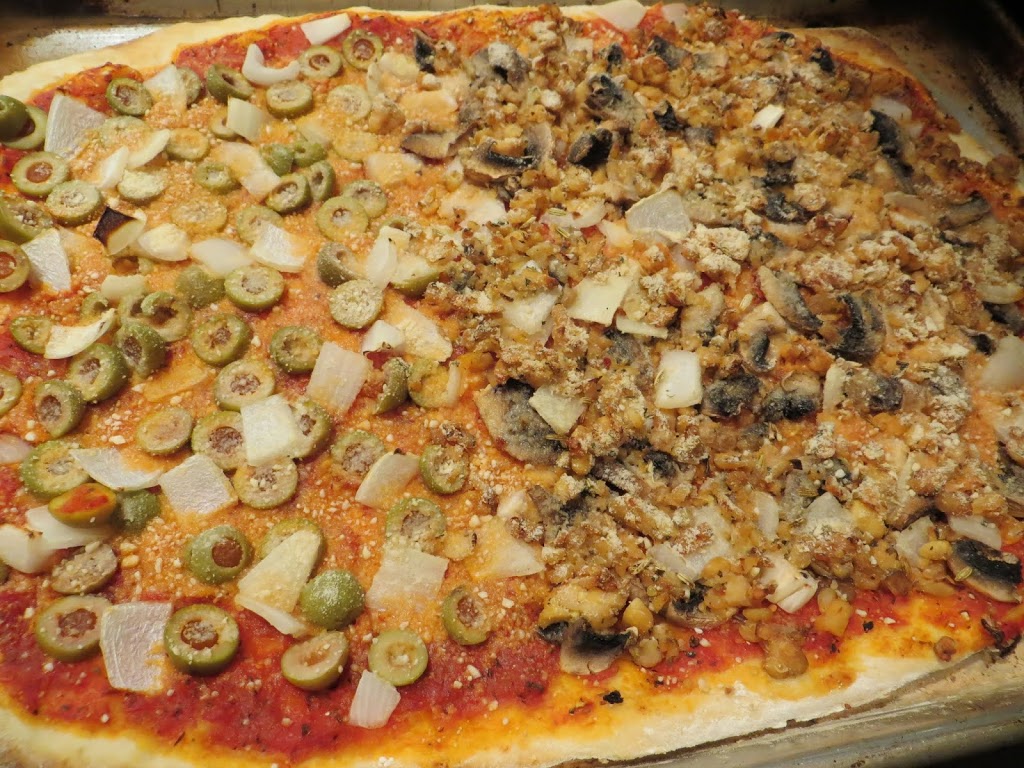 My actual salad bowl. Salad #1 of 2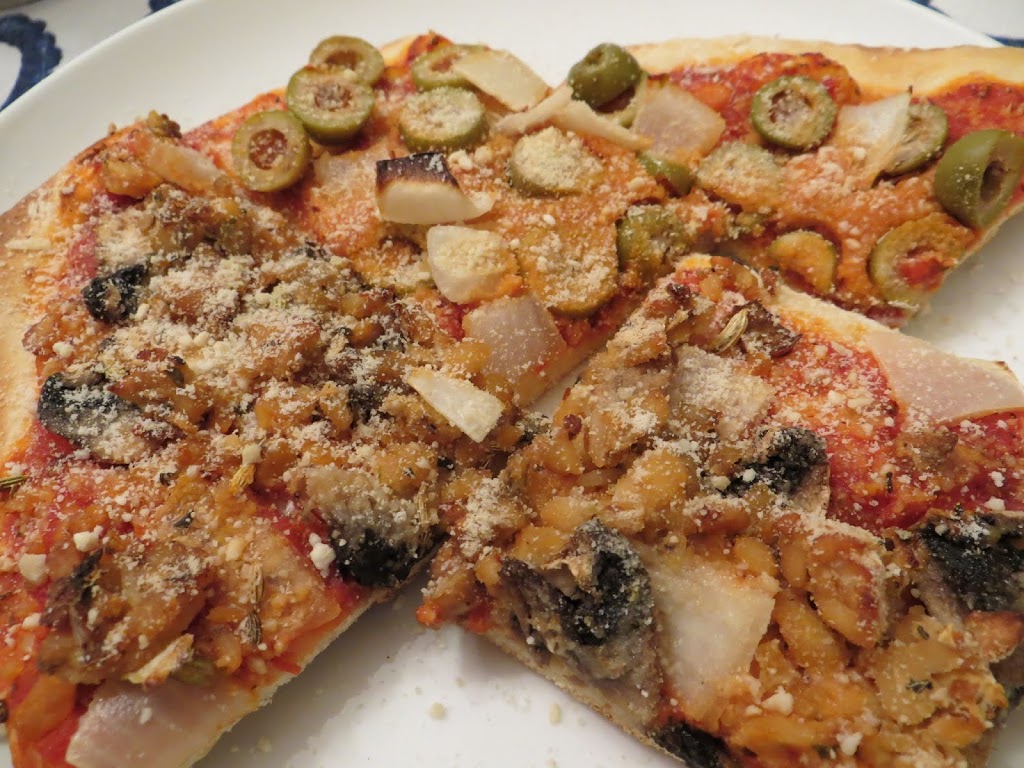 My plate of pizza. It was deeeeelicious!!!
For dessert tonight, we had ice cream. If you happen to own a Vitamix, this is the perfect little sweet treat. What I like about this blender is the tamper, it allows you to push all of the frozen fruit right into the blades.
I love this recipe because of its simplicity. All that it consists of is frozen bananas, frozen strawberries, and a little non dairy milk. Three ingredients!… That's it!!…
I ate my serving with some crushed walnuts on top to make it a little more special. This ice cream is light and creamy like store bought ice cream, but it's cheaper… and on top of that it's ALL NATURAL!!!! To make this, I used three frozen bananas, about eight frozen strawberries, and approximately half cup of almond milk. This served four people.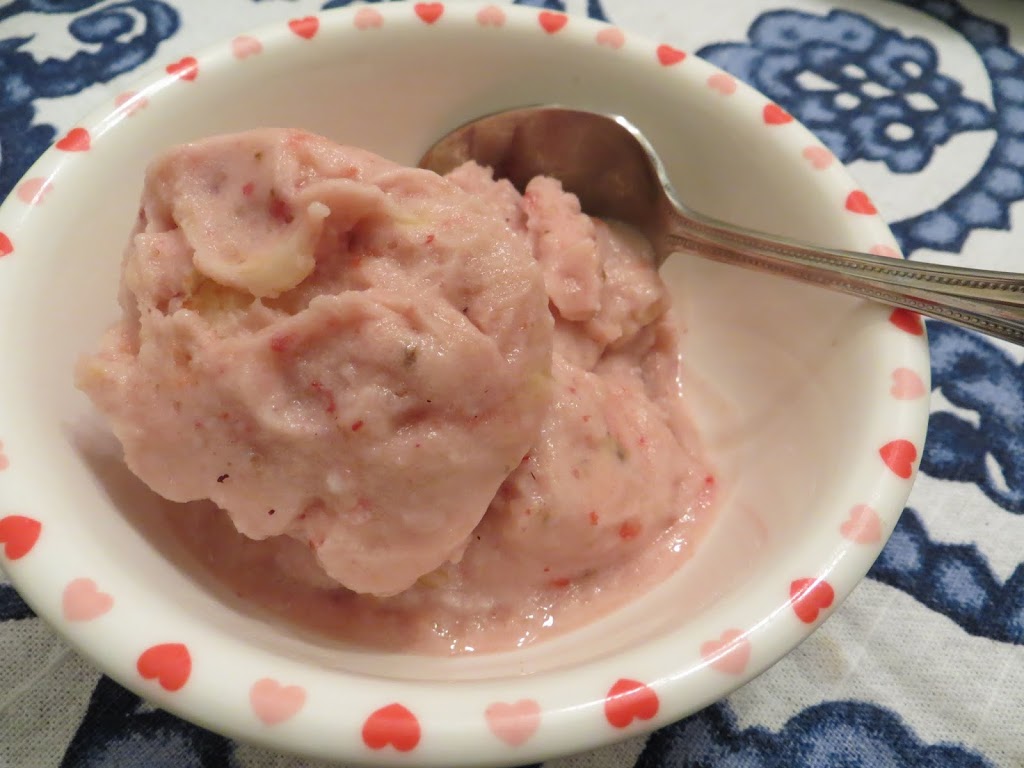 Strawberry banana ice cream
Note: You can make this dessert with a standard blender by using fresh bananas, frozen strawberries, and non dairy milk. Then after blending, freeze the mixture for a few hours.
I hope you enjoyed my week of food as much as I did. Thanks for reading!!! I have recipes from this week that I will publish soon. This would include my taziki, pizza dough, and pizza sauce. If there are other recipes that you would like, leave a comment below or on my Facebook page.