Need I say more?…
Dinner was delicious and satisfying…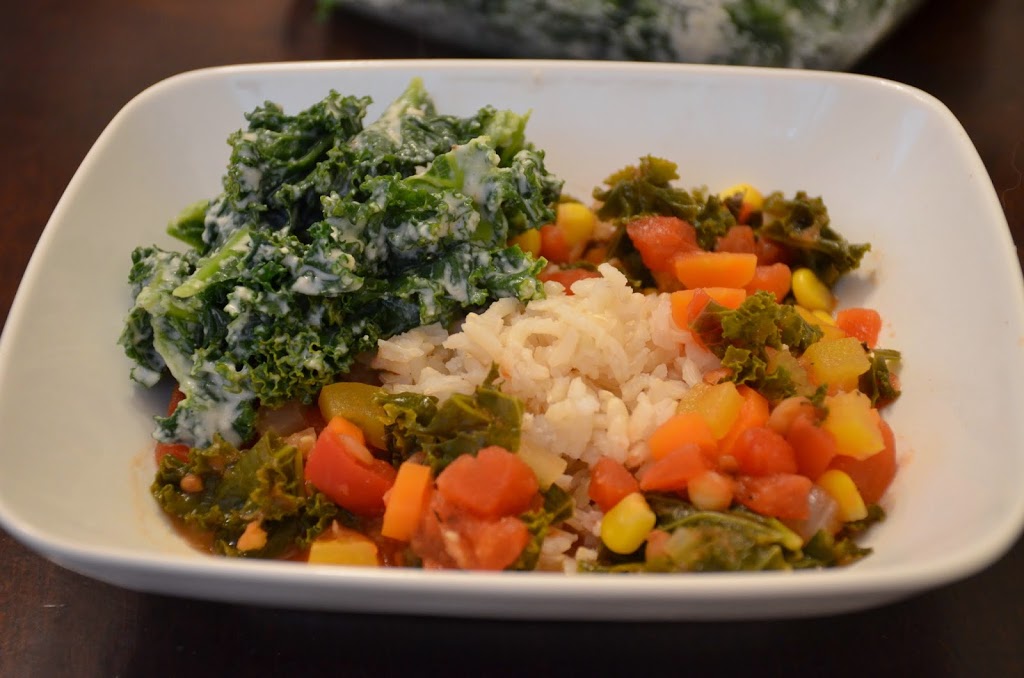 Stew, rice, and creamed kale
It doesn't look like much, but I probably had three bowls. As for the kids… I'm not going to lie… we had to do some negotiating with them to eat this meal. Neither of them like
cream kale
, and I think they both just wanted to pick out the corn to eat with the rice. Laney definitely ate more than Penny, and Penny finished her dinner by eating some banana.
It can be rough getting your kids to eat healthy food, but I always have to remind myself that it will take them many tries…
I had to have dessert tonight… I just had to… So, I ended up splitting medjool dates in half and filling them with peanut butter, unsweetened shredded coconut, and cocoa powder. I really hope that isn't cheating on this cleanse.. but then again… I did set-up my own rules!!!… I guess it's… PERFECT!
As for how I'm feeling right now… Someone… PLEASE bring me a bag of chips!!! Two days I've gone eating clean, and now my body is in grease withdrawal!