T'was the night before Thanksgiving and what's a vegan to do… not a creature to eat especially one that "moos"…or "gobbles"…or "oinks"…or …you get the point.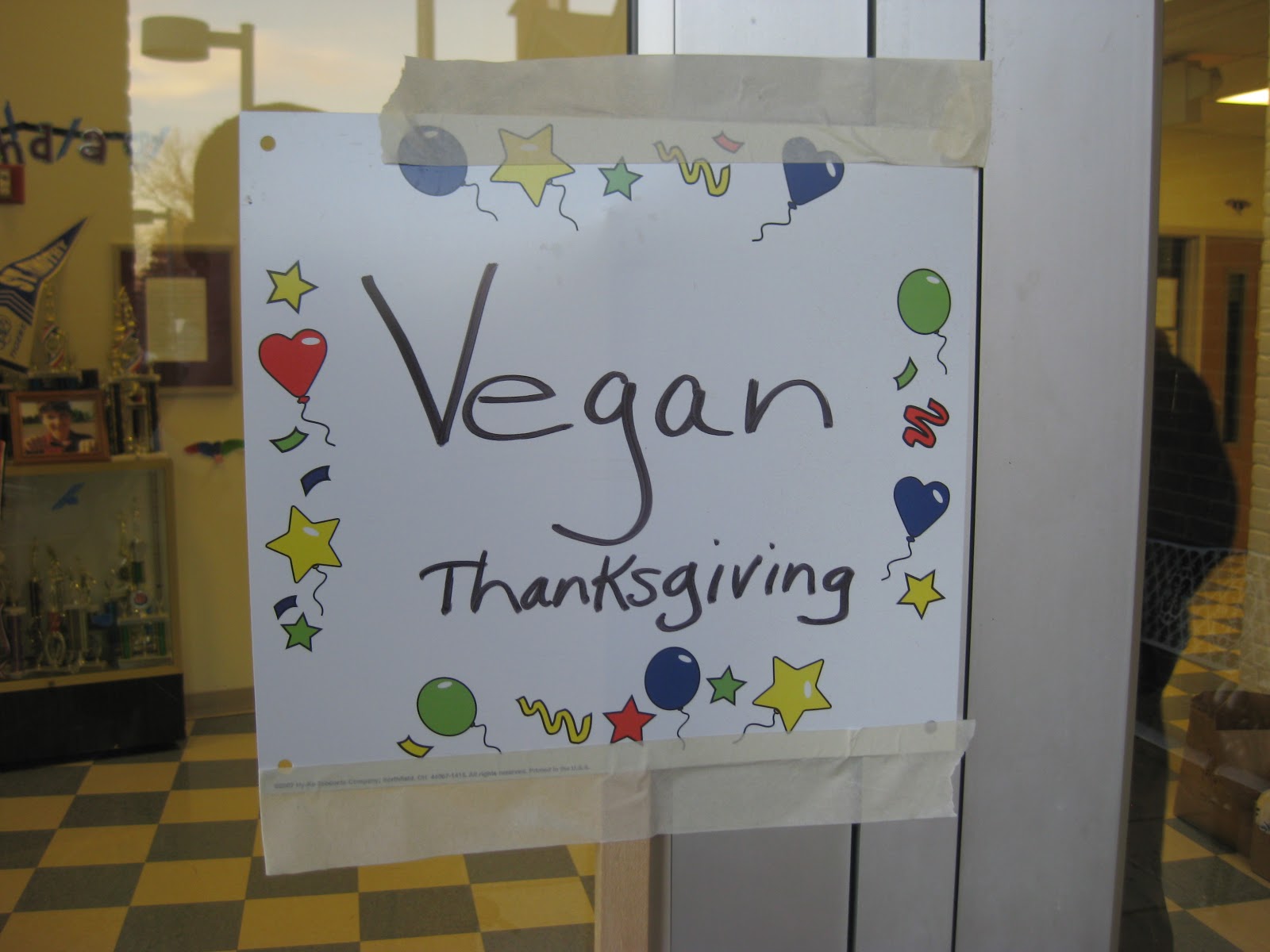 Vegan Thanksgiving does exist!!… We were guests at the Annual Vegan Thanksgiving Potluck and BOY were we thankful!

Okay, so a common question that I get is, "What do you eat for Thanksgiving"?…

I'll tell you that I eat….A LOT!

When I say A LOT, I mean it.

It's like opening up the button of your pants A LOT!

For me, the fun part of this holiday is re-creating dishes that I grew up with but in a plant-based form.

So, here's an introduction to switching to plant food!… First and foremost, there are some easy substitutions out there.

For example, instead of using butter, you can use this wonderful non-dairy spread called EarthBalance.

This stuff has all of the delicious buttery taste without any of the guilt associated with dairy (do I sound like a commercial?).

Another dairy substitution would be to use any of those non-dairy milks in place of cow or goat milk.

Our family favorite is almond milk (I love it in my chai tea!!!), but I recently started using So Delicious Coconut Creamer and it is DIVINE!

You need a mayo substitute?….

Vegenaise is awesome!!!

Okay, so those are some basic substitutions, but then what?…

You start cooking, silly!

These items can replace your animal products pretty much 1:1, and you have an easy start to a plant-based diet.
So, with these subitutions in hand, you can now start creating a meal. Most of the dishes that I list below are made by just swapping out the animal products. There are other tricks that you can use to get delicious flavors. For example, when you want to create a dish with a smoky flavor, you can use liquid smoke (collard greens and eggplant bacon). When you get more comfortable with the taste and texture of plant-based food, you may want to move into trying something like seitan. This is a wheat-based meat that you can make from vital wheat gluten, or you can also buy it from most grocery stores.
For our Thanksgiving this year, we are hosting the meal for our vegan friends (Heathen Vegan Mama).

I'm really excited for this event. My get-togethers with my friends are always around food. However this will be the first time that either of us have cooked for each other. So, the pressure is on!

Our menu so far is:
·
Gluten-free chickpea cutlets and gravy
·
Sweet potatoes with coconut cream and orange infused cranberries (Candied pecans on the side)
·
Oven roasted brussel sprouts with maple syrup
·
Smokey collard greens (cooked in the crock pot)
·
Acorn squash stuffed with rice and smoky eggplant bacon
·
Green bean casserole (Heathen Vegan Mama)
·
Cheesy potatoes (Heathen Vegan Mama)…. yes, this is vegan!
·
Spinach dip with gluten-free crackers
·
Pies and chocolate cupcakes with chocolate ganache frosting (it's my daughter
's actual birthday, too!)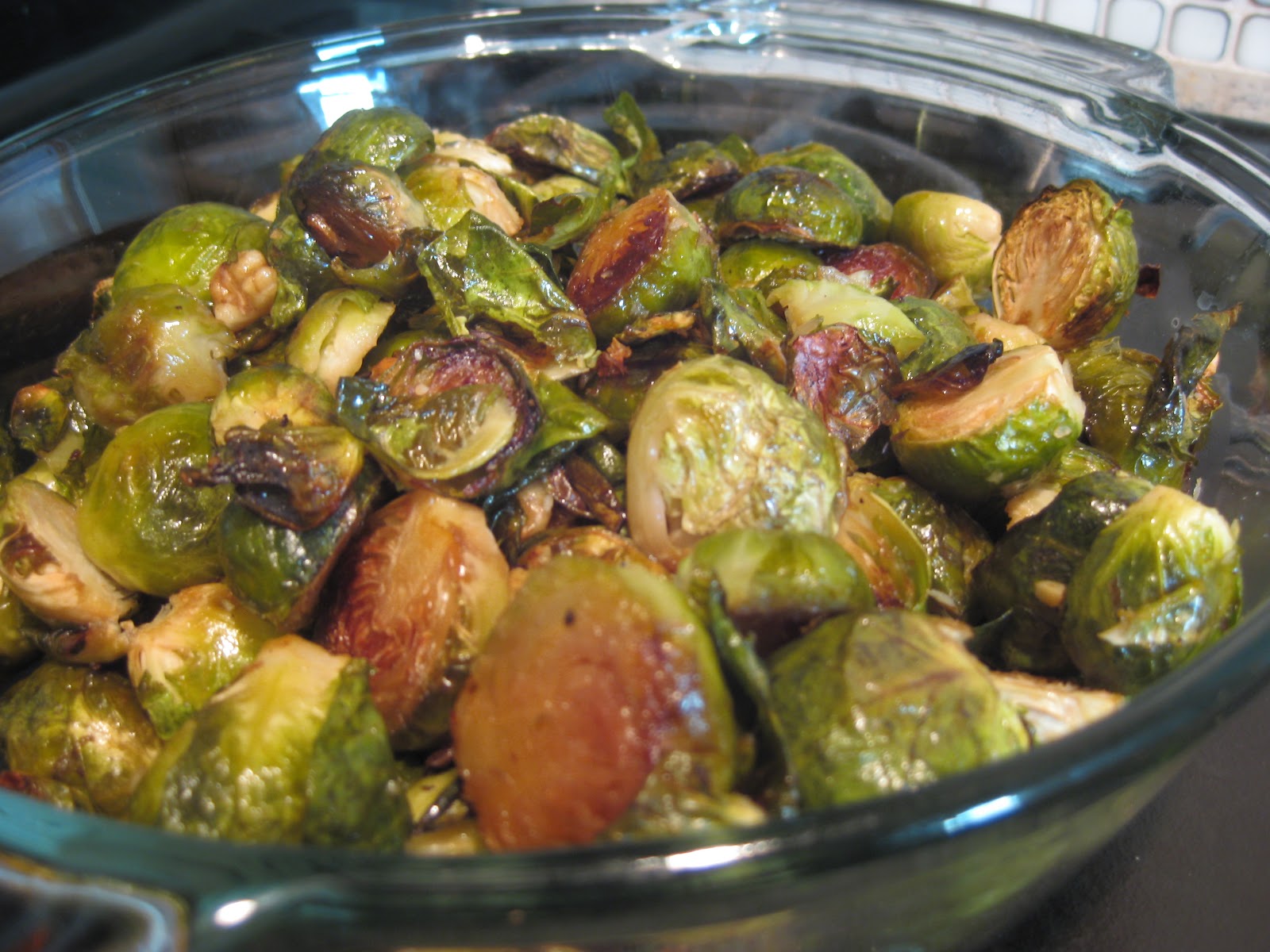 Oven Roasted Brussel Sprouts
Our plan is to have our meal around 3:30 on Thanksgiving so that we can go back for ROUND 2 before calling it quits for the night.

F

rom here, it's all about planning to get all of this done by mealtime.

Things I've made ahead include:

the seitan roast, spinach dip, and cupcakes (these will get frosted tomorrow).

Wish me luck in getting the rest done!!
Peace out, little vegans!

Happy Thanksgiving, and don't forget what this holiday is really about…. Gratitude, Love, and Togetherness.