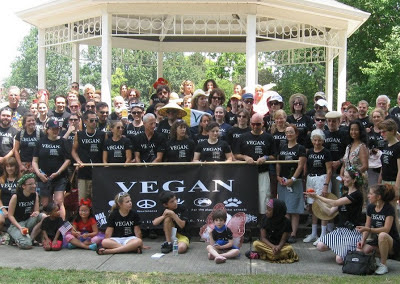 Vegans unite for the Doo Dah Parade!
I find my diet constantly evolving. I went from eating meat, to eating vegetarian, to now being vegan. Along this evolution of my diet, I have done it alone. I was never influenced by anyone I knew, nor did I do it with a family member or loved one. It has always been a personal journey for myself. With that said, I would say that I felt most alone when I became vegan. My husband had no interest in changing his diet (he was vegetarian) and especially not our children's diet (also vegetarian). I never pressured him, but I did ask him to keep an open mind. I think that this is an important thing for us to do with the people in our lives. We have to remember that this is our journey, not theirs. We cannot have the expectation that they will want to follow it. Nor can we expect that they will support us. When you commit to changing your life, be prepared to be an advocate for yourself. This is an opportunity to show just how head-strong you are and committed to changing your life. I know how frustrating it can be when your loved ones aren't where you are, but be an inspiration for those around you. I think that they listen more than you realize. Stay honest and non-judgemental. I think that you will receive more support if you aren't degrading those around you. This advice applies to any change that you make in your life.
So, if you're all alone, where do you go for support? This is where you will have to be proactive. You will likely have to find support outside of your home. For me, I started by attending an advocacy event held by Mercy for Animals. For the first time, I met others who were vegan and who were passionate about animals. Also, I joined facebook groups and also a meet-up group for vegans in our area. Finding these groups has helped me feel like I was a part of a community, and helped inspire me to continue without my family. I admit that this was difficult at first. I was definitely out of my comfort zone, but I got so much out of this experience.
… Look at all of the people that I've met!!!


 
Volunteered for Mercy for Animals at Sunrise Sanctuary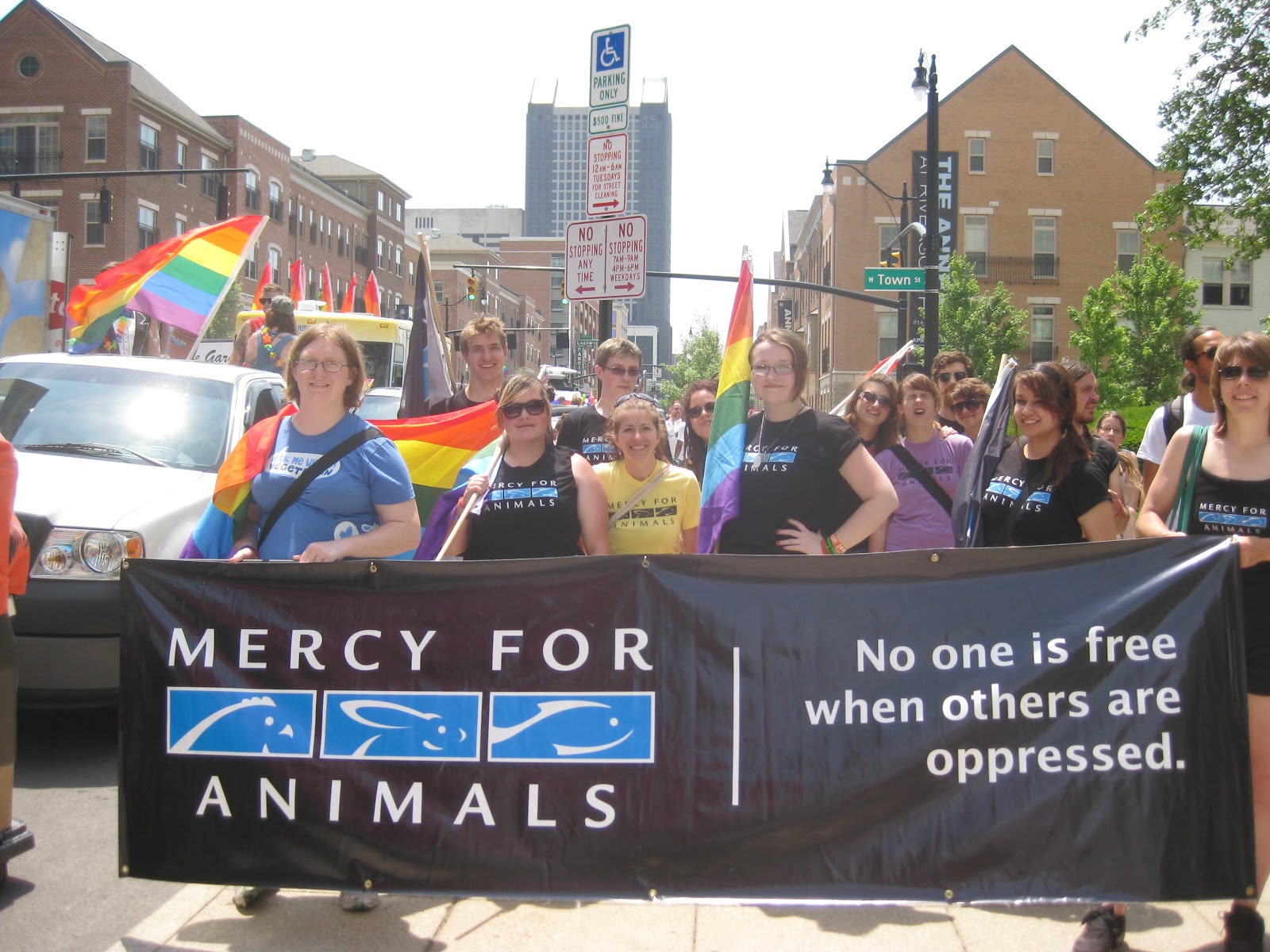 Gay Pride Parade with Mercy for Animals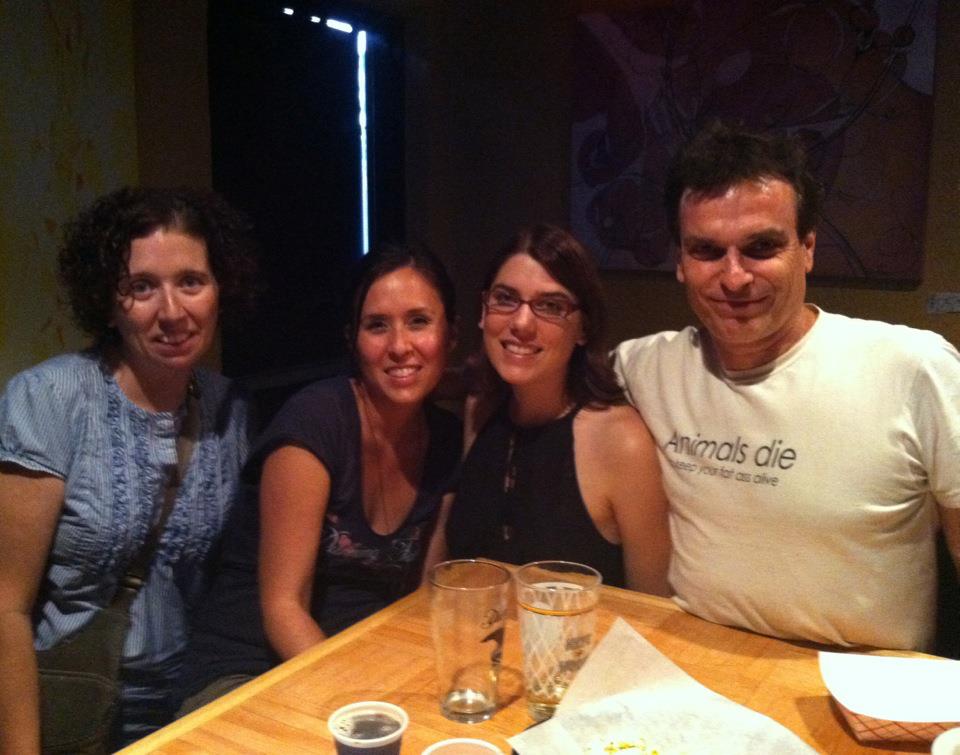 Vegan Food), and Jeff


I would like to close by saying that after a year of being vegan, my husband did change his diet. He has now been vegan for over 6 months, and he totally supports transitioning our children's diet. Be patient, be honest, and be true to yourself.
-XOXO