One of my favorite staples right now is tempeh. I must admit, my relationship with tempeh was rocky at first. Actually, I thought tempeh was down right horrible. I'm pretty sure I just threw it in the trash after my first bite. So, this may be a warning to you that preparation does matter!
Tempeh is a soy product that is made from fermenting whole soybeans and a grain of some sort. It's hard to describe the flavor, but it's kind of nutty. You can find it at many grocery stores and health food stores. Some types of tempeh are gluten-free, some are not. It really depends on the grain that the soy was fermented with. Tempeh is an excellent source of protein, racking up at 20 grams per serving. It's also a great source of fiber and iron.
So what do you do with this stuff!?!?
My favorite way to prepare it is by marinading it and frying it in a cast iron skillet….. but first… STEAM THE SUCKER!!! Steaming it helps remove any bitterness that it may have.
So, how about making some Tempeh Bacon?!?… It has a nice smokey sweet flavor. So delicious and inexpensive. At the store that I usually buy it from, they sell it for under $2 per package.
Tempeh Bacon
Ingredients:
1 package of tempeh

2 cloves garlic minced

1/4 cup water

1/4 cup tamari or soy sauce

2 tablespoons maple syrup

2 teaspoons liquid smoke

1 teaspoon vegan Worcestershire sauce

Olive oil for frying
Directions
Prepare pot by boiling water and placing a steam basket in it. Slice tempeh into 1/8 inch or 1/4 inch slices and steam for 10 minutes. While the tempeh is steaming, place the rest of the ingredients in a large dish for marinading. After steaming, place the tempeh strips in a single layer into the marinade for 30 minutes. Flip. Marinade the other side for another 30 minutes.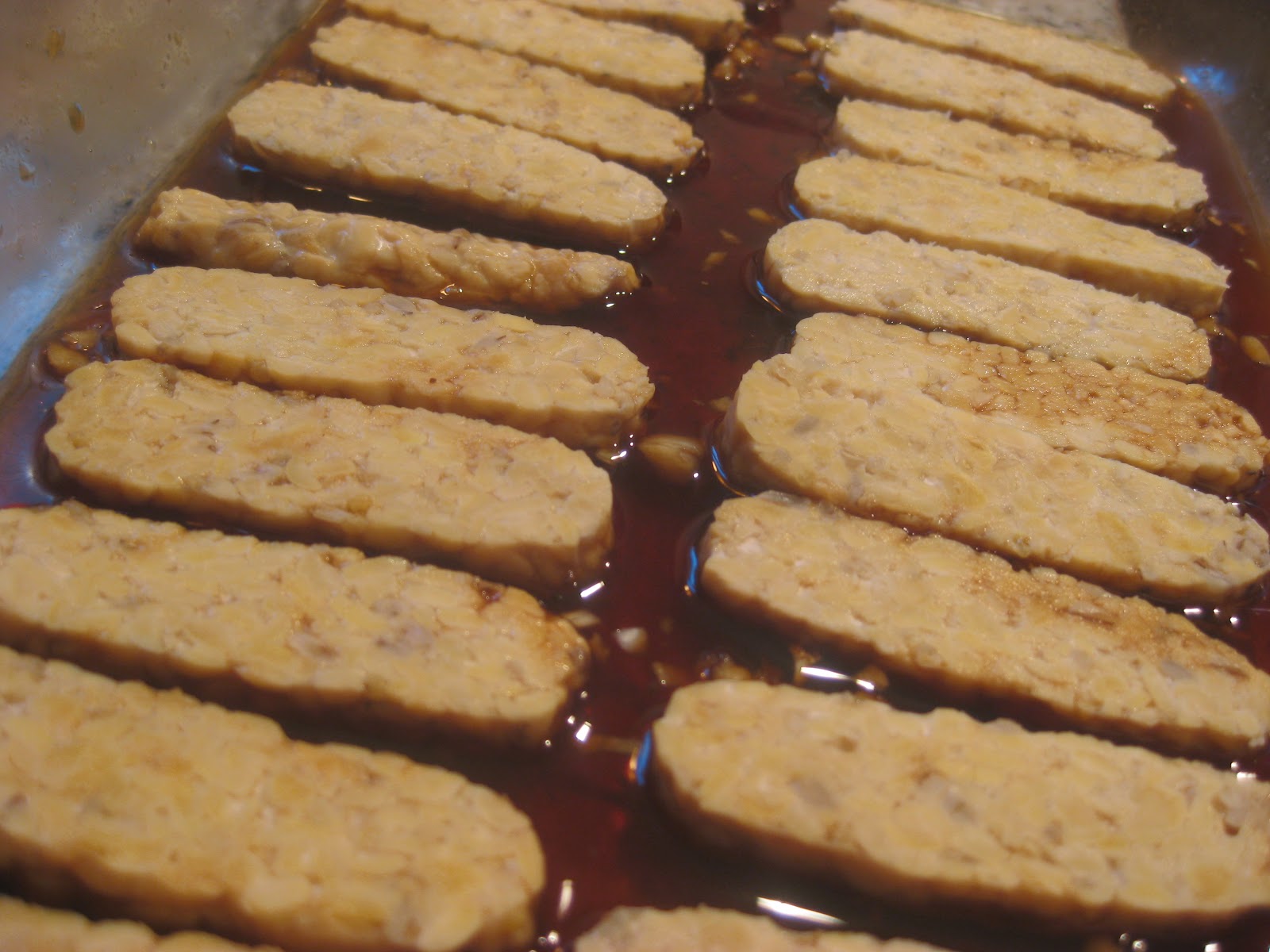 This marinade is so good, I could drink it!
Heat a non-stick pan (I like using cast iron) with olive oil until nice and hot. Place tempeh in the pan and let it cook for a minute. Then drizzle some of the marinade over the tempeh (this will help it caramelize). When it's nice and brown, flip it and drizzle more marinade. When both sides are nice and caramelized, it's ready!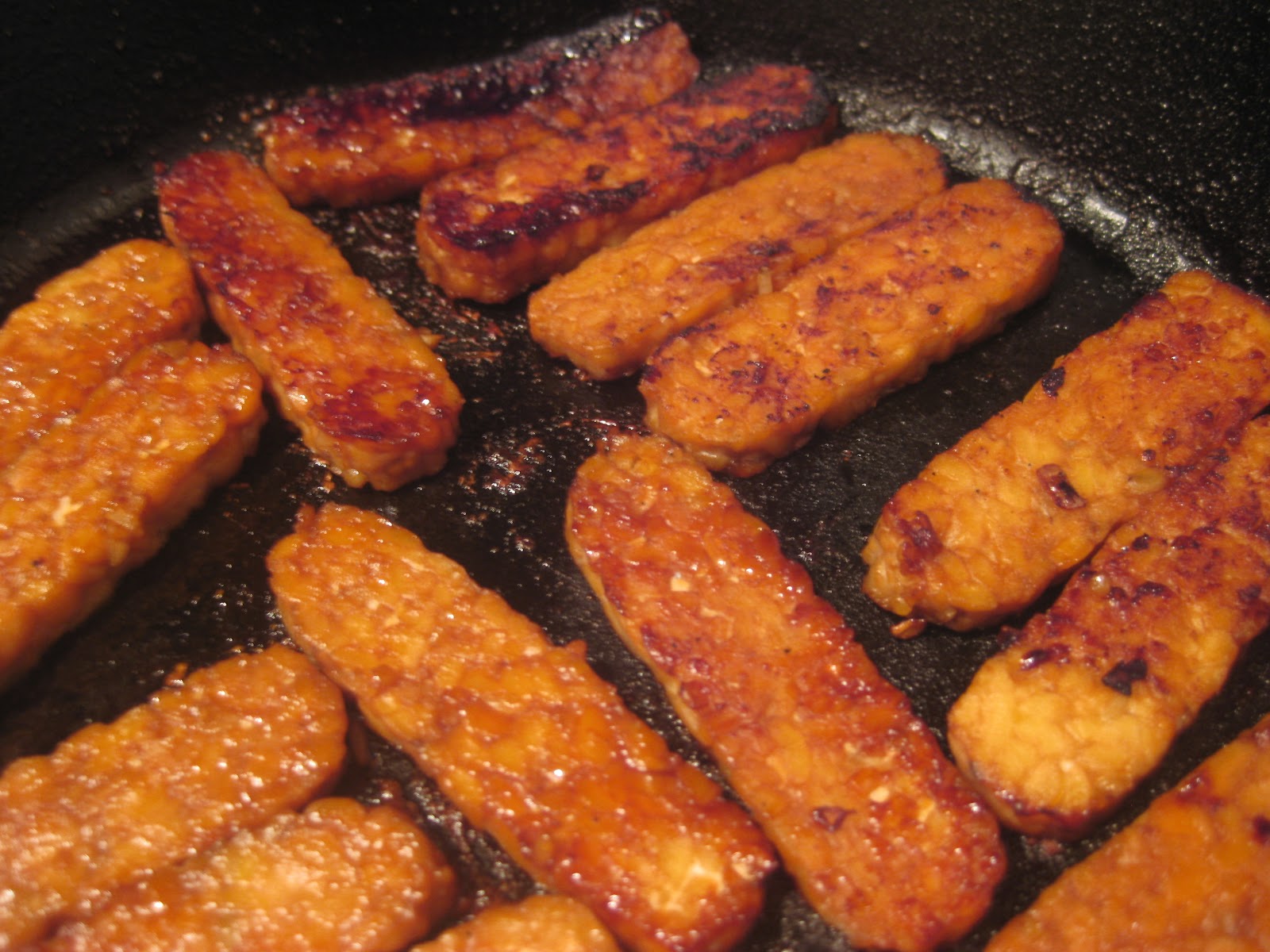 These are really tasty on their own, but my family likes it in burritos with oven-roasted potatoes, sauteed veggies, and vegan cheese sauce.