Okay… I think this is incredible… Did you know that you can sprout mung beans in a teapot?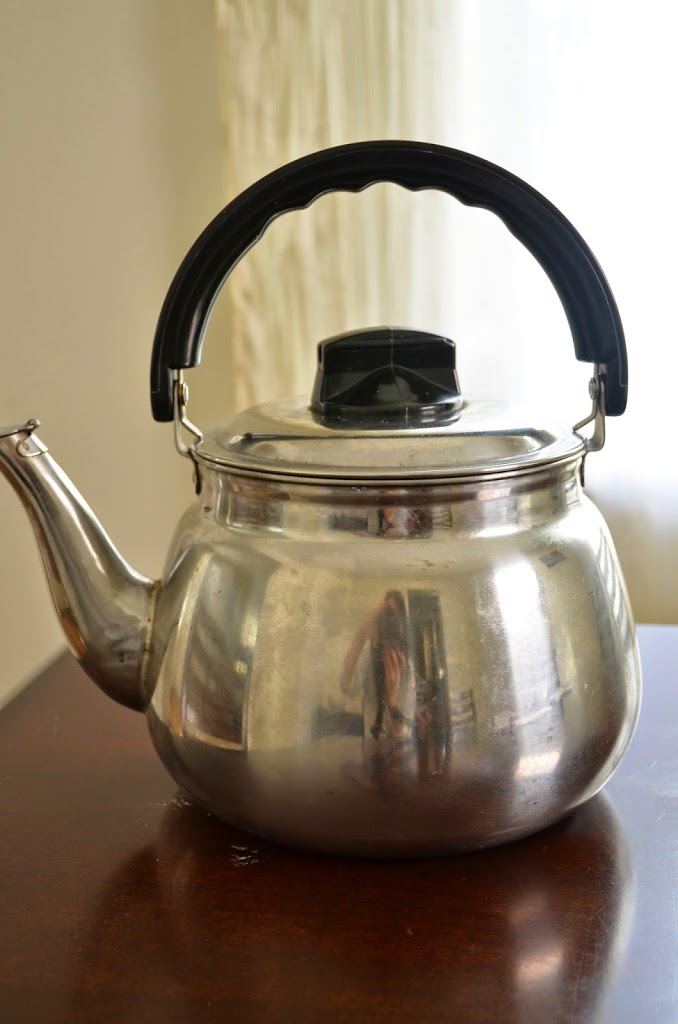 Just think, you don't have to purchase a sprouting kit, jars and lids, or find a dark place to sprout your beans that you'll eventually forget about until it starts to smell funky… (I'm sooo guilty of this)…
What I LOVE about sprouting in a teapot is the space the sprouts are allotted to grow!…and that they can be kept right on the counter top because it will be kept dark right in your pot.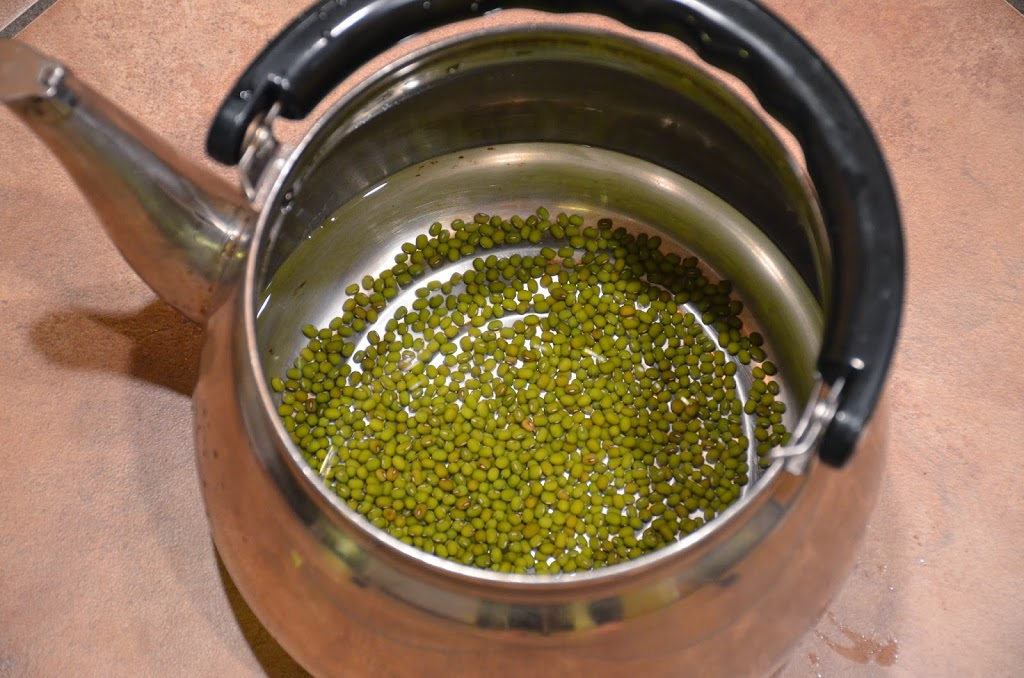 My last batch of bean sprouts resulted in 1 1/2 lbs. of sprouts from only 1/2 cup of dried mung beans. My teapot is on the very large side, so depending on the size of your teapot you may need to lessen the amount of dried beans. I purchased my dried beans from the bulk section at Whole Foods.
How to sprout mung beans:
I'm sharing with you my Taiwanese mother's method of sprouting mung beans. It's slightly different than other directions that I've seen. However, she swears by this method, and by my experience it works perfectly!
In the evening before going to bed, place 1/4 cup – 1/2 cup mung beans in the teapot, and fill the teapot with enough water to cover the dried beans completely. Put on the lid. Overnight on the first night, soak the mung beans with the lid on. In the morning, drain them first thing, and then let them sit with the lid on. Always keep the lid on! These babies need to grow in the dark!
In the early afternoon, fill the teapot with water (again, use enough water to cover the beans), and let sit for 10 minutes. Drain the water.
Wait about four hours, and fill the teapot with water and let sit for 10 minutes, and drain again. Repeat the soaking for 10 minutes and the draining one more time before going to bed. Let sit overnight with no water.
For the next three to four days, repeat this pattern of soaking the beans for 10 minutes and draining. Do this 3-4 times a day. Once when you wake-up, once in the afternoon and/or early evening, and once just before going to bed.
By the fourth or fifth day (depending on how long you like them), the bean sprouts should be a nice length. I like to open my teapot to check on the beans while they are soaking. While there is water in the pot, it's a great time to scoop out some of the green husks that have come apart from the sprout. This will make easier cleaning at the end of sprouting.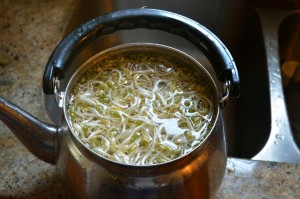 Pour the sprouts into a colander to drain. Remove remaining husks. The colander below is our old salad spinner basket! Reuse and recycle! Yay!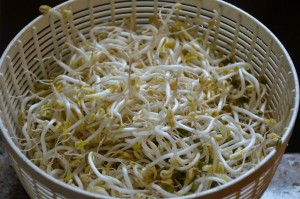 If the tails of the sprouts look a little stringy, you can snap them off. I grew up snapping the tails off of bean sprouts with my mom. It's one of those nice memories that I have spending time together. So, it's something that I still take the time to do. It can be time consuming, so grab a kid and turn on
some music and start snapping away! It's a good way to connect, and get your children interested in food.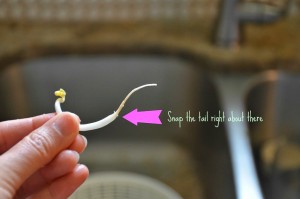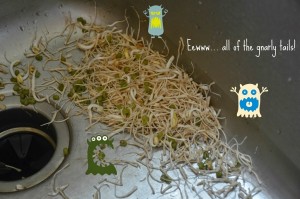 My mom says they look so much nicer after snapping off the tails, and I have to agree. With 1 1/2 pounds of bean sprouts, I think it took me close to an hour to clean them. I did this while my kids were at school, so no little helpers…. this time.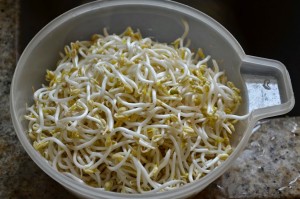 Voila!.. You have FRESH bean sprouts!… If you do not need them right away, store in the fridge, and use within a few days! ♥