I love a simple flavorful salad, especially when it's made from raw kale! I guess that you could say that this recipe is inspired by the kale salad from
Park + Vine
. It has the same sesame profile, but it's just a bit lighter and a touch less salty.
Making a raw kale salad is actually pretty easy! I think the key to a great kale salad is to really massage the dressing into the kale to breakdown the plant fibers. So, don't be afraid to get your hands into this salad, your hands are the best tool for the job!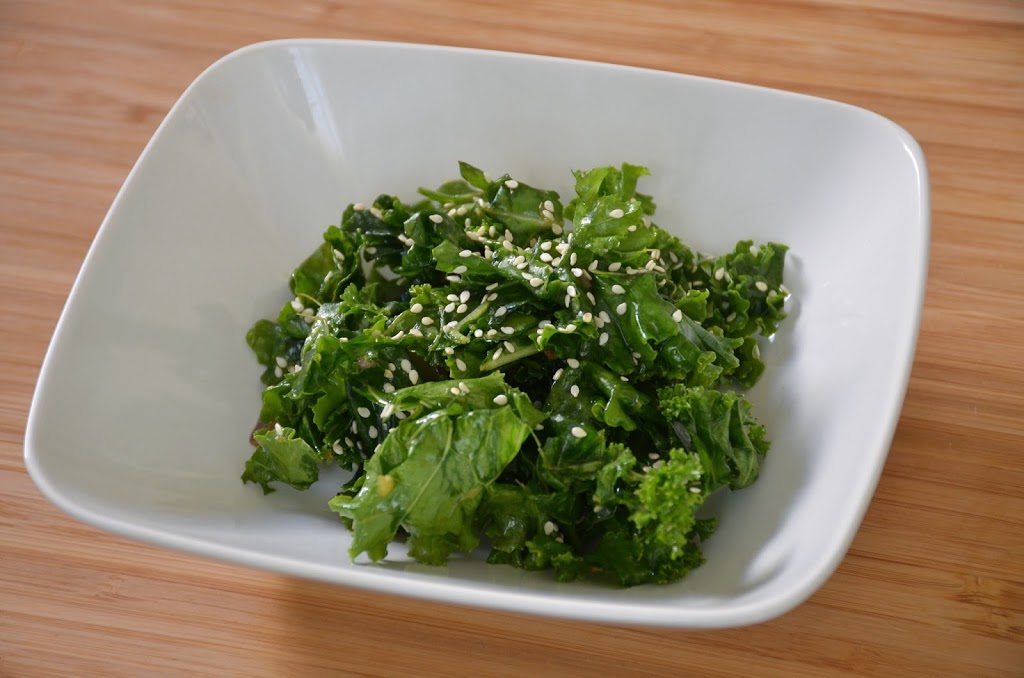 Sesame Kale Salad
Ingredients
1 bunch kale
1/3 cup chopped red onion
2 cloves pressed garlic (or finely chopped)
Sesame seeds
Dressing
2 1/2 tablespoons low sodium tamari sauce
1 1/2 tablespoons sesame oil
1 1/2 teaspoons agave nectar
1 1/2 teaspoon garlic chili paste (found in Asian section at the grocery store)
1 teaspoon rice wine vinegar
Preparation
Remove the hard stem of the kale leaves. Tear washed kale leaves into bite sized pieces and place into a large bowl. Add onion, garlic, and all of the dressing ingredients. Massage the kale to work in the dressing for approximately 3-5 minutes. Lightly sprinkle with sesame seeds and mix. Sprinkle more sesame seeds on top of the salad before serving.
Enjoy!