Is it cliché as a vegan to be a kale lover?… If so… guilty as charged! ♥
Kale is great (so nutrient dense), and to be honest… I don't think that I ever ate it before becoming vegan. Isn't it funny how a whole world of food opens up to you when you change your diet?!? I like to add kale to soups (such as split pea… it gets blended and no one knows it's there), and I use it in falafel instead of parsley. It's also a great side dish on its own!
Here is an easy and delicious recipe to get kale into your diet. It's a great way to use up leftover kale before it starts to go bad (which is what I was doing!).
Sautéed Kale
First… de-stem the kale by ripping the leaves off of the stem. (You can reserve the stems for juicing). Slice the leaves into strips or bite sized pieces.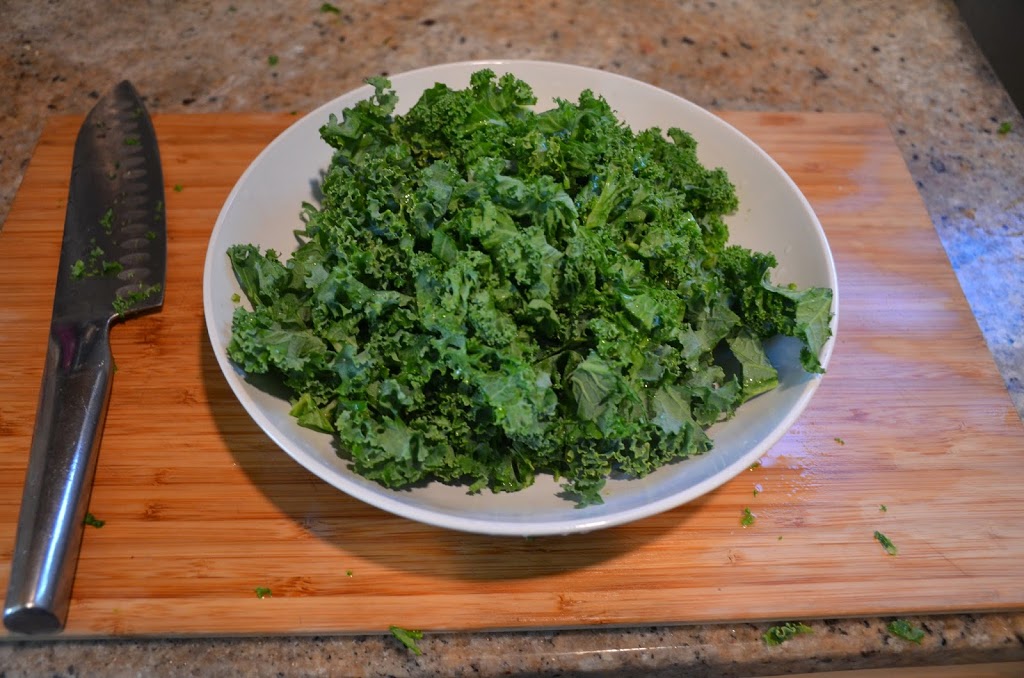 This is about a half of a bunch of kale, but feel free to use more!… just add more garlic and oil.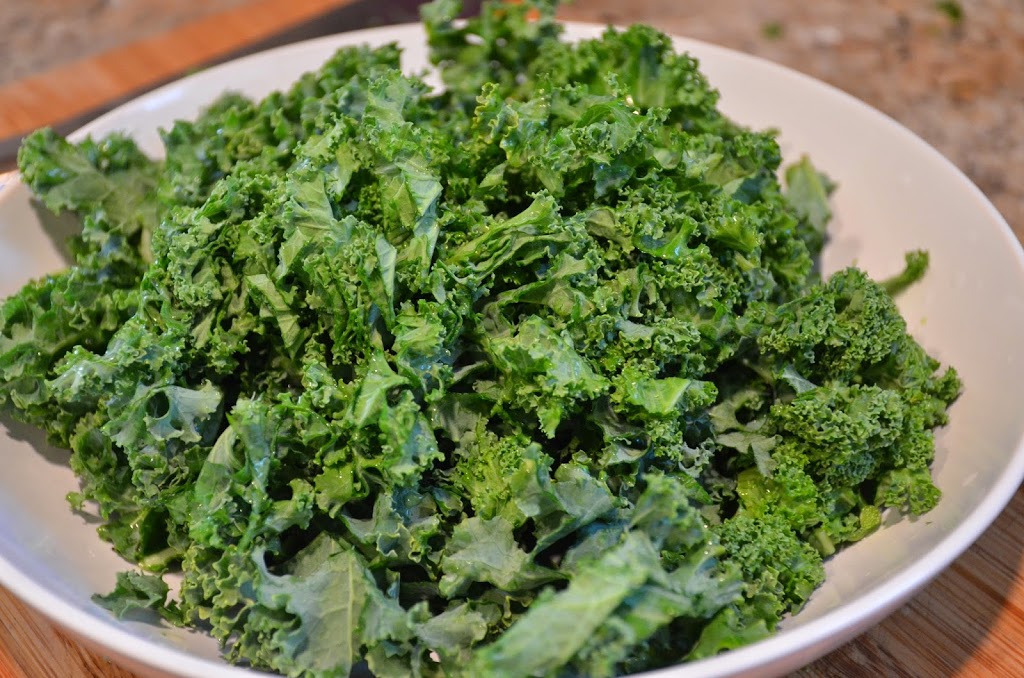 So beautiful!
Mince 1-2 cloves of garlic and place it in a pan, on medium heat, with about 1 tablespoon of olive oil. Let it cook until it just starts to get fragrant. Do not let the garlic burn! It will make it bitter!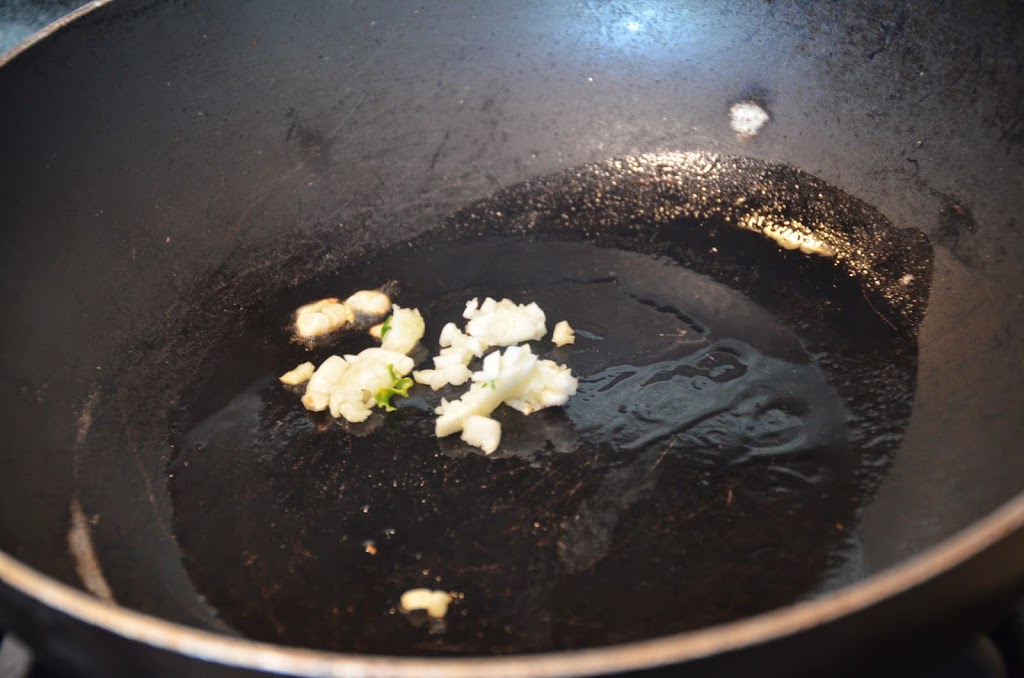 This is two cloves of garlic!… I love the way garlic flavors green veggies!
Add the kale to the pan. I use a non-stick wok. It's one of my favorite pans that I own!
Stir the kale. Keep stirring so that the garlic on the bottom of the pan doesn't burn and to evenly cook all of the kale leaves. When it's mostly cooked down, you can add 1 tablespoon of water to help it simmer for a bit. Salt to taste. Total cook time is approximately 5 minutes.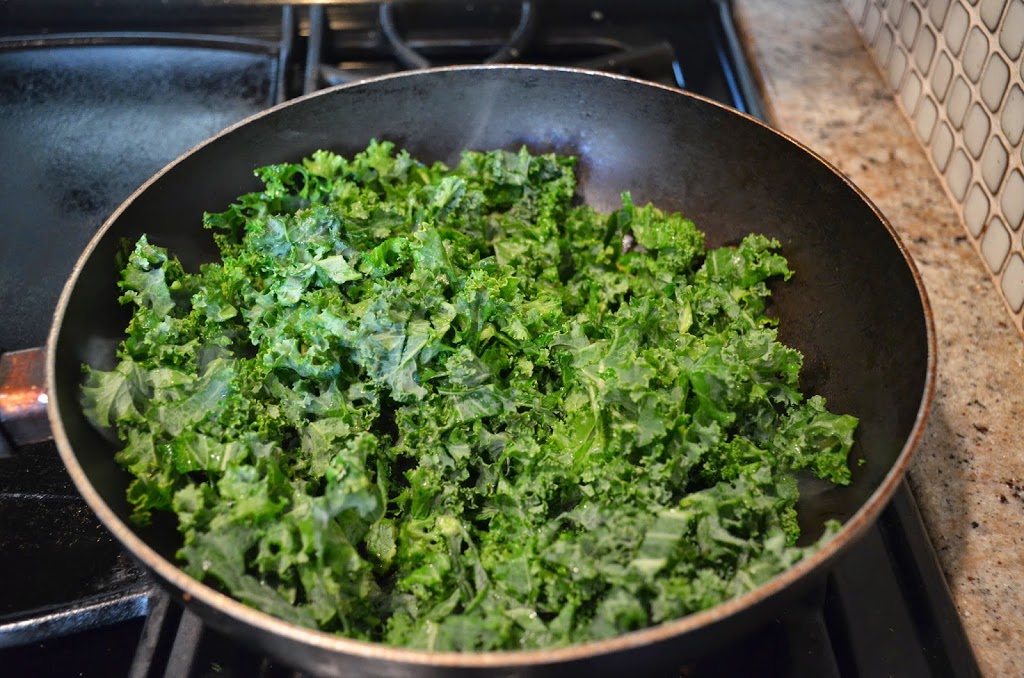 Serve!! This pairs well with pasta! Isn't it amazing how much it cooks down… and how easy that was?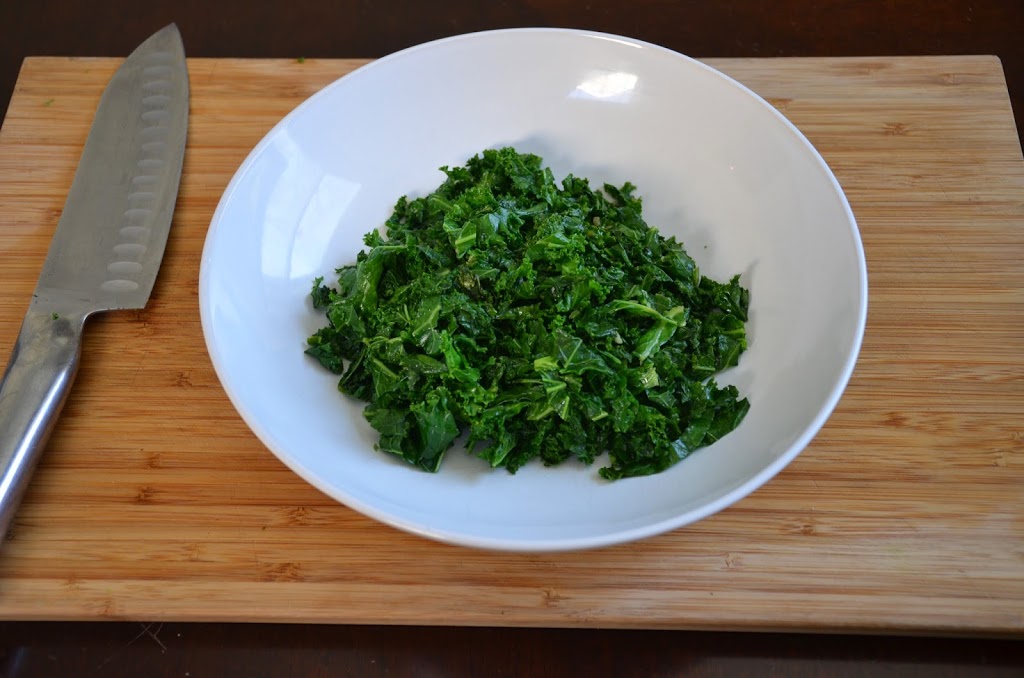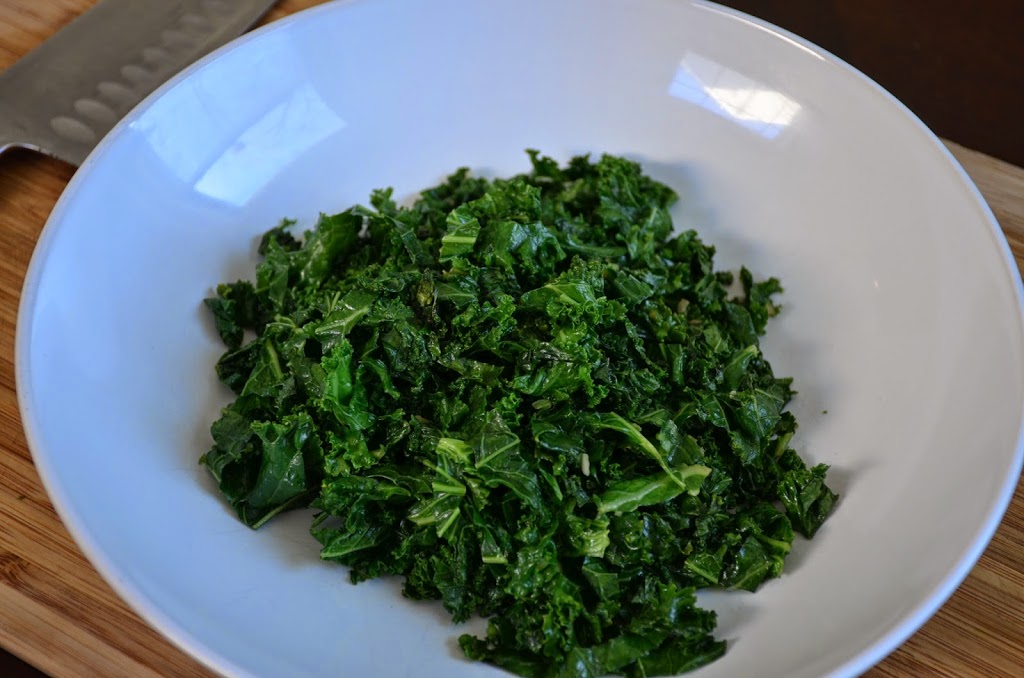 It really is a simple beautiful dish!
Since I was cleaning out the fridge when I made this… I ate it (all of it!) by mixing it with the lentils that I made yesterday. A meal of
lentils
and kale would make you a Level 5 Vegan, baby!… who would be worthy of driving this avocado car! Tehehe! ♥♥♥