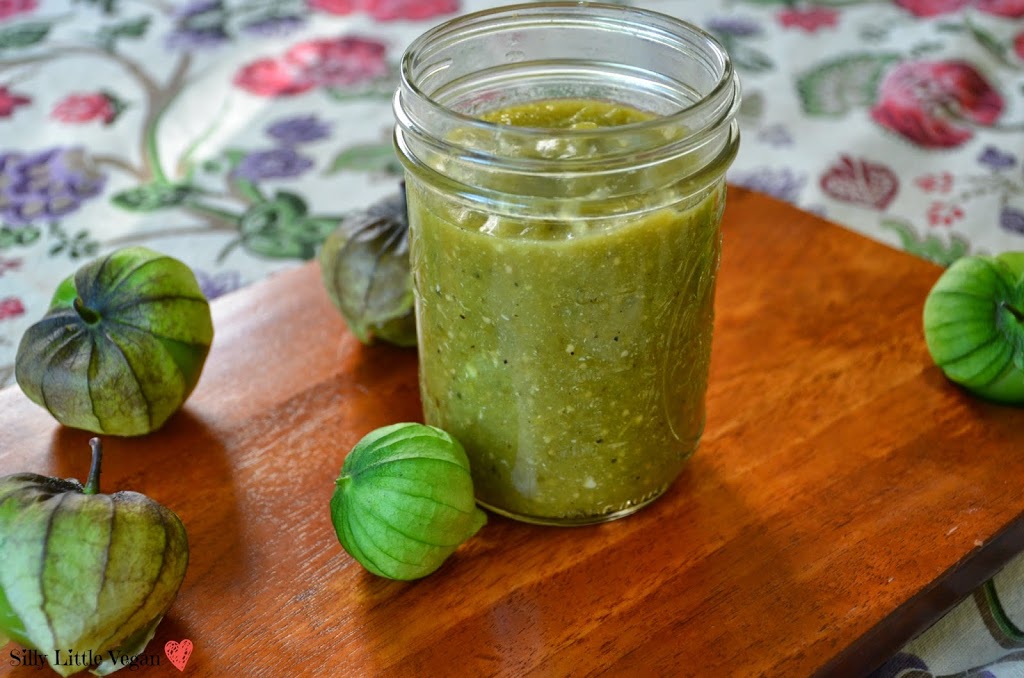 Tomatillo salsa is my favorite types of salsa.  With that being said, it's not just any tomatillo salsa, but this recipe in particular.  I've been making this salsa for over 10 years, and I've gotten lazy at times and tried store bought, and it just doesn't compare… at all. The recipe that I am sharing with you isn't very hard to make. The only tricky part might be finding tomatillos at the store.
The tomatillos that I used for this recipe came from my garden. I actually didn't even plant them this year, they just re-seeded themselves from the year before. So, you may notice that mine aren't all green, some of my tomatillos have a touch of purple.
If you are interested in growing your own tomatillos from seed, I highly recommend purchasing them from
Bakers Creek
. They specialize in non-GMO heirloom seeds, and their price for shipping is really reasonable!
Instructions
Preheat oven to 425 degrees.
The easiest way to remove the distinctive husk is to unwrap them under warm running water. They are a little sticky, but the husks and most of the stickiness comes off with the water.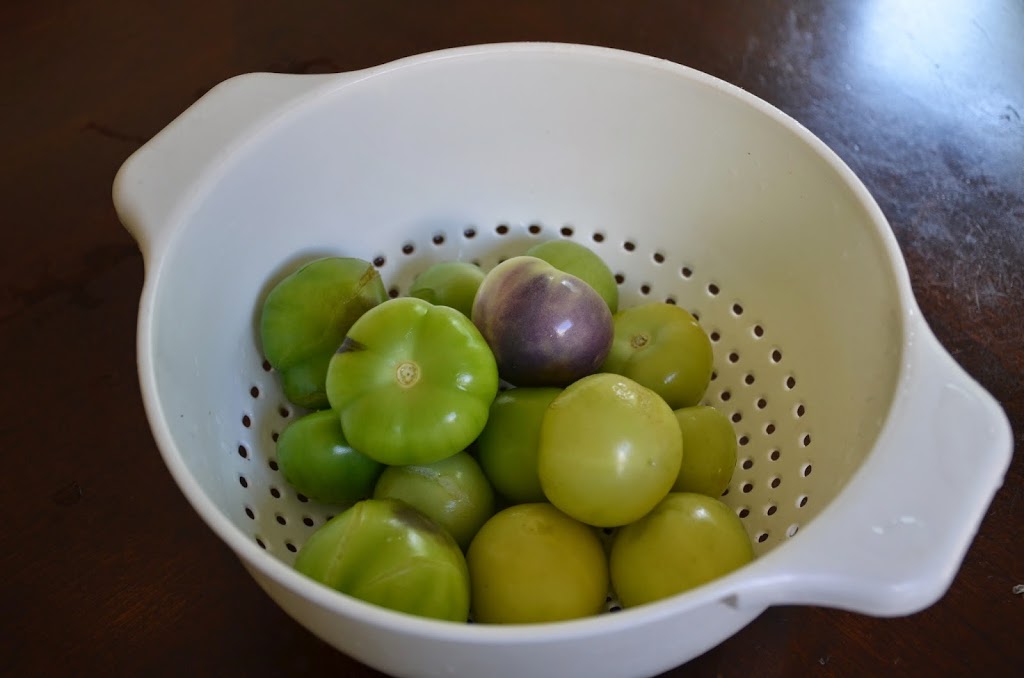 For approximately one pound of tomatillos, I used a half of an onion, three cloves of garlic, and two jalapeños. If the jalapeños are too spicy, feel free to use less or to substitute it for a medium sized poblano pepper.Note: If you like extra hot and spicy salsa, you can also include a half of a habanero (or more).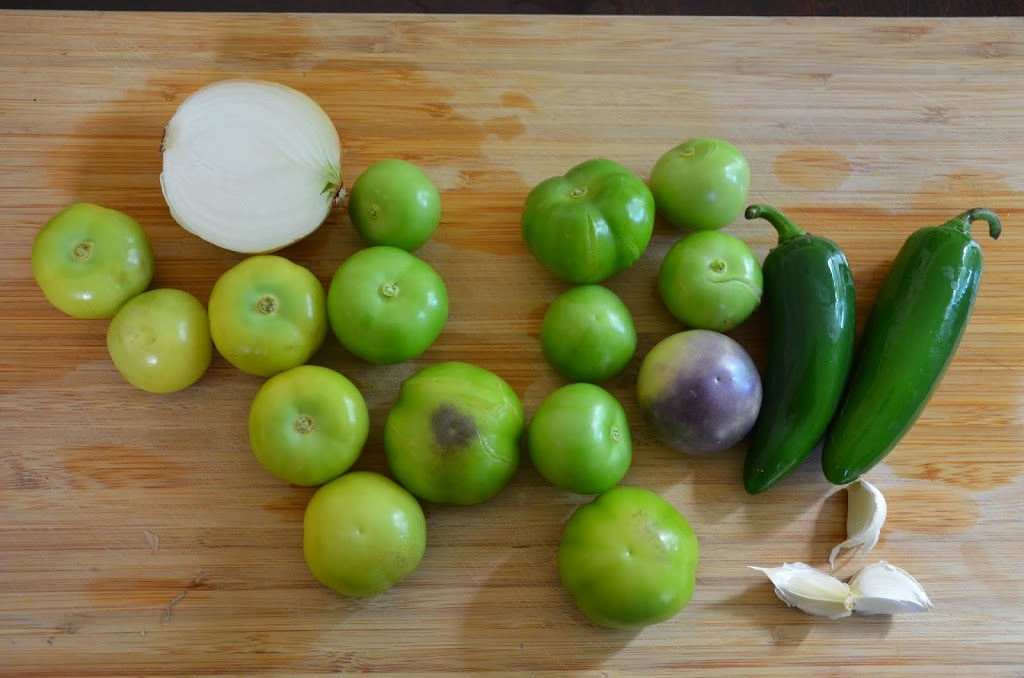 Cut the tomatillos and jalapeños in half. Chop the onion, and smash the garlic to remove the skin.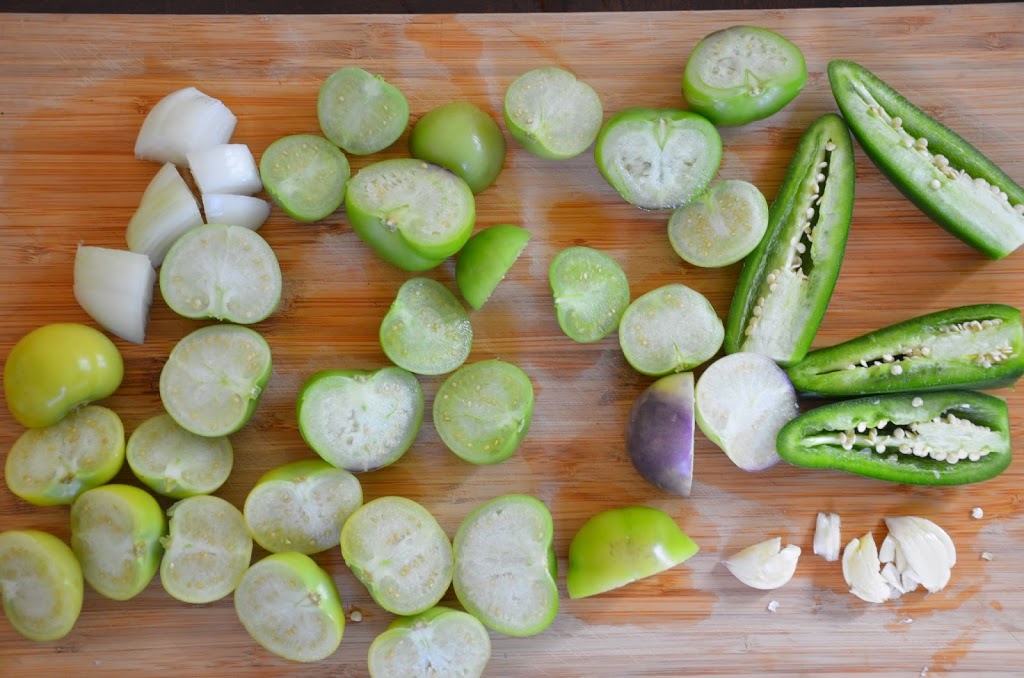 Place everything on a cookie sheet with 3/4 cup of water.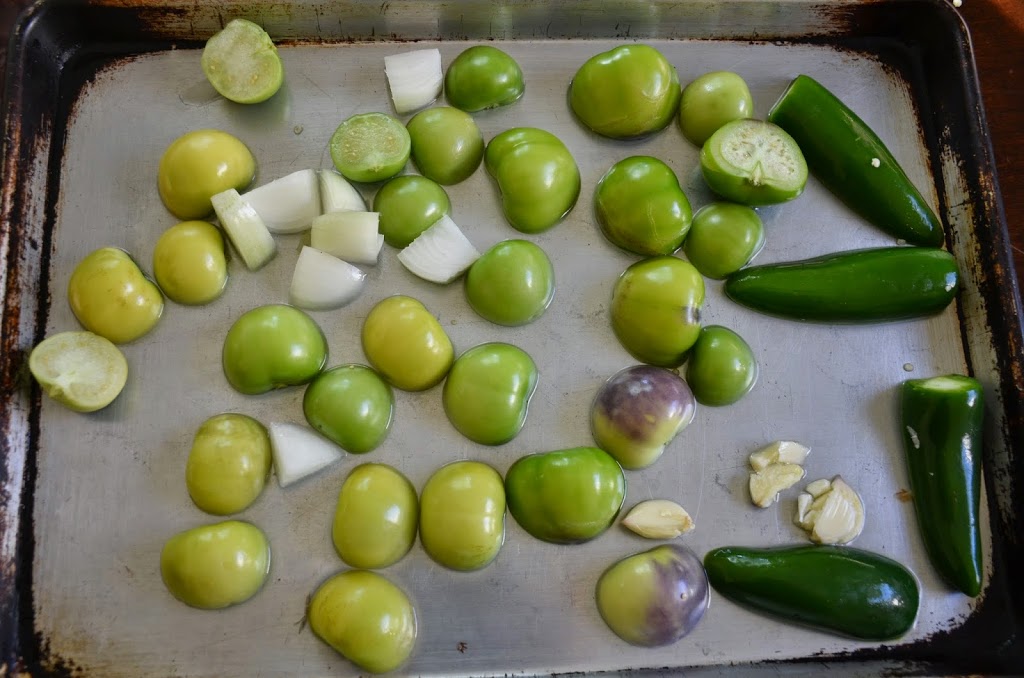 Bake for 20 minutes until everything is softened. (Your house will start to smell amazing after a few minutes!) Put the oven on broil, and add another half of a cup of water to the cookie sheet.  Now, place the cookie sheet on the highest rack in the oven. Broil for 3-5 minutes, until the tomatillos and jalapeños start to char. Watch carefully so that they do not burn.
After the tray is taken out of the oven, put the ingredients in the blender. Also include 1/4 cup of the water from the cookie sheet. This will help thin out the salsa while NOT diluting the flavor. Add the garlic powder, salt, and sugar to the salsa and blend.  Add more water if necessary to make it your desired thickness. Optional: Add 1/4 cup cilantro. Pulse your blender for just a few seconds to break up the leaves.
Enjoy! ♥