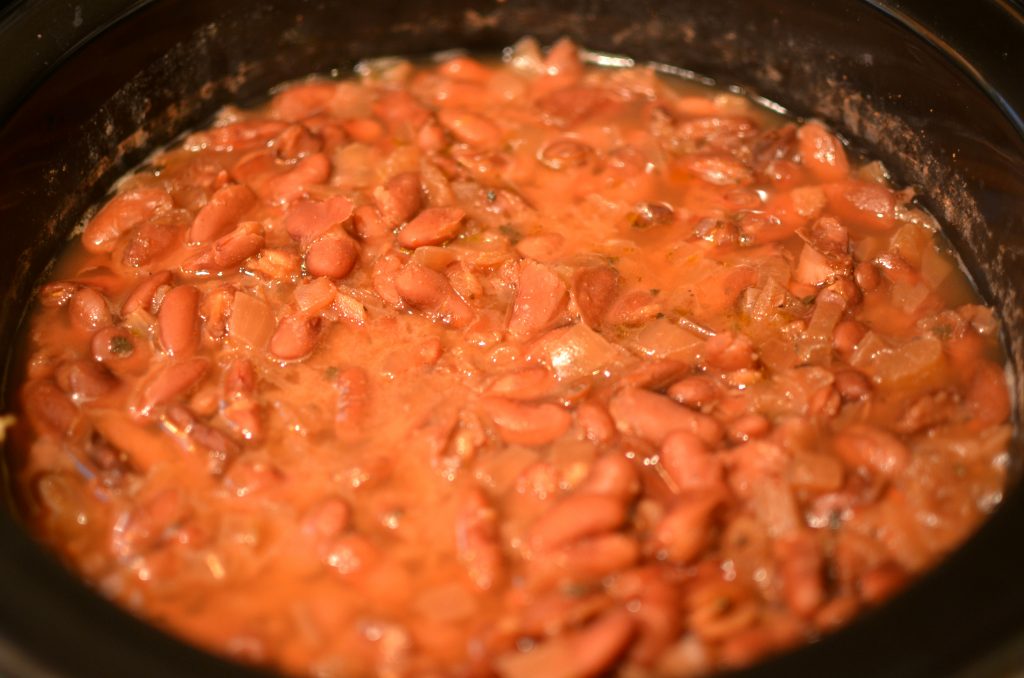 As a child, my parents would take my brother and I out to eat at a certain fast food chain, and one of my favorite items on their menu was red beans and rice. Still to this day, I love that dish. However, as a vegan (and this is true for vegetarians), I cannot (more like, will not) eat it from that unnamed restaurant (it contains pork fat).
The thing is, red beans and rice is not a difficult dish to make… at all. Today, I'm sharing a slow cooker recipe using dried beans. The nice thing about using a slow cooker is that it make dinner time nice and relaxed. You can kick back and enjoy a beer or a glass of wine stress-free leading up to dinner.
Here's how you make vegan red beans and rice…
First, rinse then soak one pound of red kidney beans in water overnight.
In the morning, rinse the beans again, and place them in a slow cooker set to high.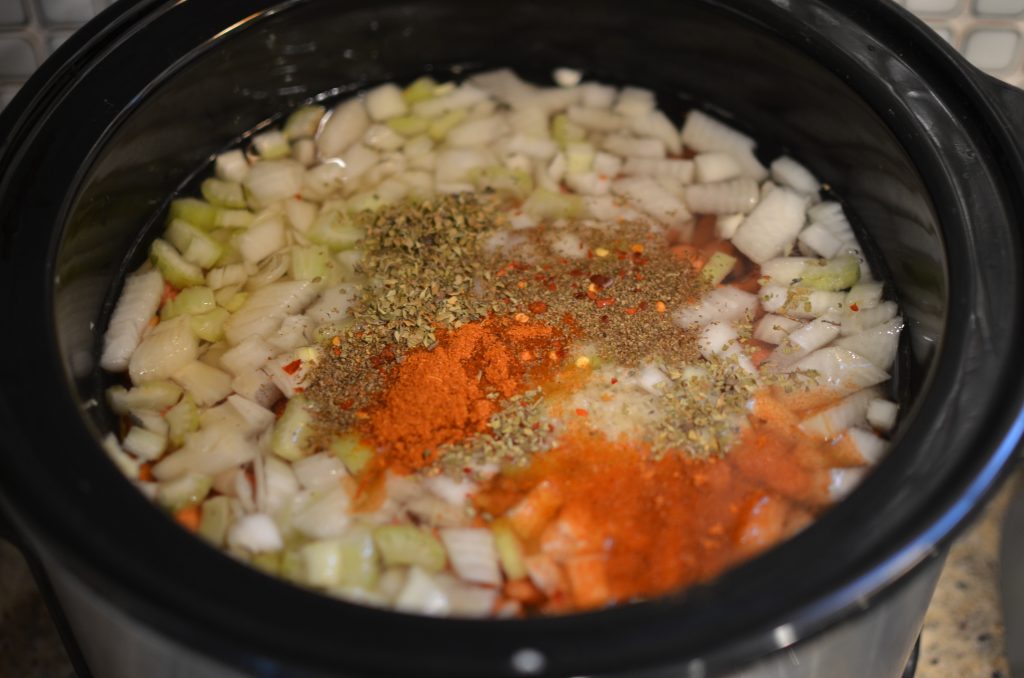 Then, add veggies (chopped onion and celery) and spices (a veggie broth cube, celery seed, oregano, paprika, and pepper) to the crockpot. Now, add five cups of water and three tablespoons of soy sauce (or tamari if gluten-free).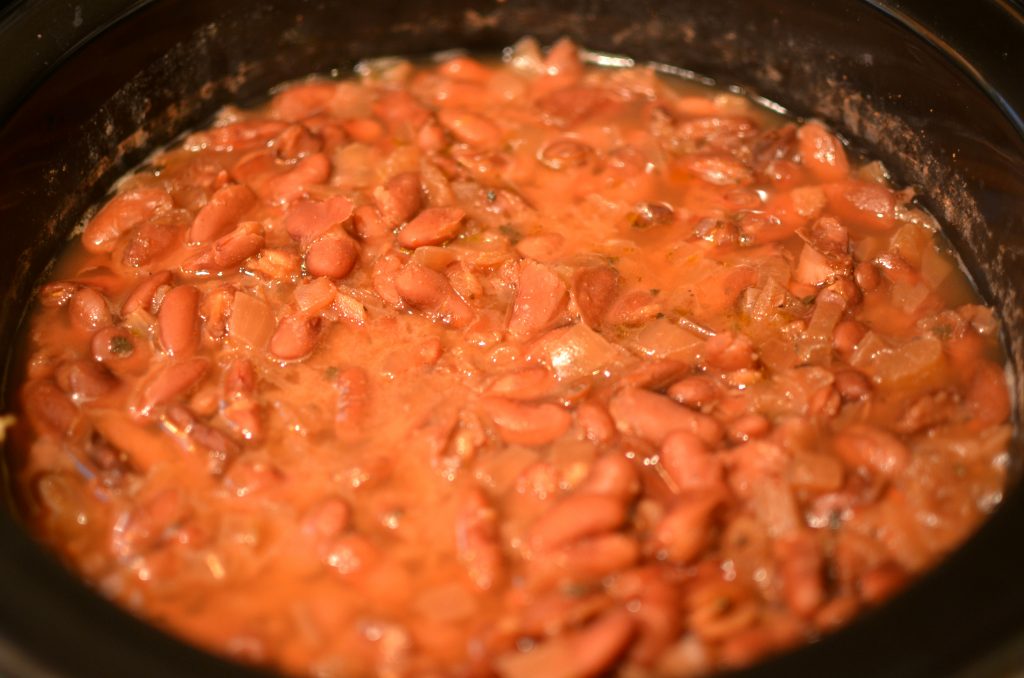 After six hours on high in the crockpot, the red beans are tender. Check for salt and pepper. I added one teaspoon of salt after cooking. For a smoky flavor, add a half teaspoon of liquid smoke.
Allow time for cooking rice. I enjoyed this dish with long grain white rice, which only takes about 15-20 minutes to cook.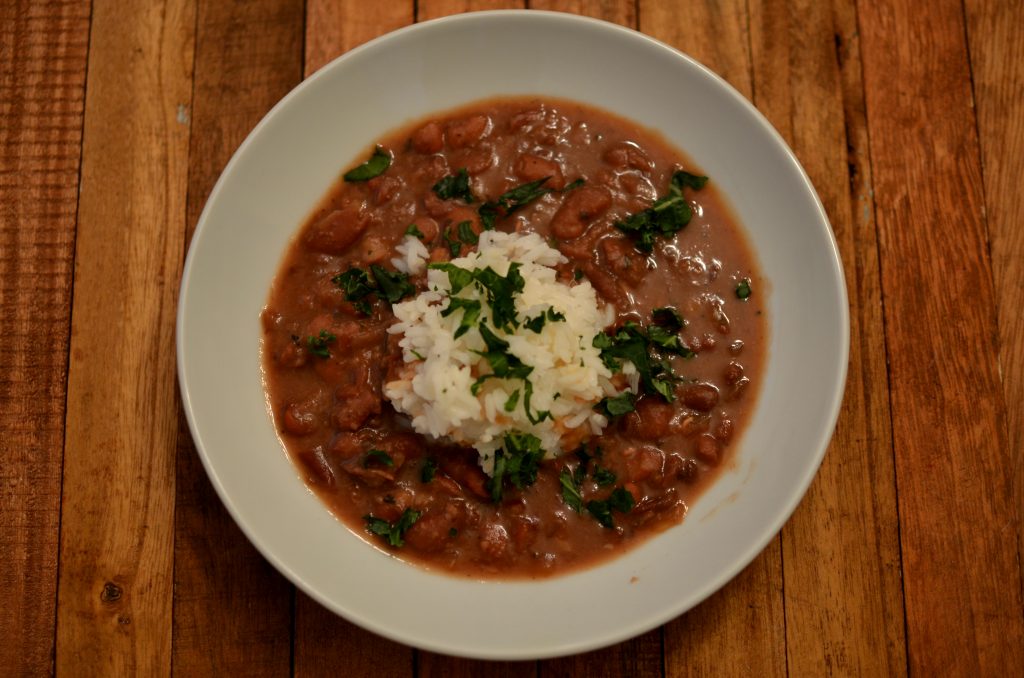 Garnish this dish with fresh (or dried) parsley. See!… so easy! Bon appetite!

Red Beans and Rice
Easy vegan crockpot red beans and rice.
Ingredients
1 lb dried red kidney beans soaked overnight
1 onion diced
1 celery stalk diced
3 tablespoons soy sauce
1 teaspoon oregano
½ teaspoon paprika
½ teaspoon celery seed
5 cups water
1 broth cube
⅛ teaspoon pepper
1 teaspoon salt (or to taste after cooking)
½ teaspoon liquid smoke
Cooked long grained white rice.
Instructions
Set the crockpot to high.
Place soaked and drained beans in the crockpot.
Put the chopped onions and celery over the beans.
Add the celery seed, paprika, oregano, and broth cube to the crock pot.
Pour in the water and the soy sauce.
Cook on high for at least 6 hours.
After cooking, add salt, pepper, and liquid smoke.
Mash most of the beans in the crockpot.
Serve with rice and garnish with fresh or dried parsley.