I have two little girls, and I'm constantly trying new foods with them. I read cookbooks like some people read novels. I'm always on the hunt for family friendly food.
In my search I found a completely genius recipe, and I kick myself for not thinking of this myself. It's inexpensive, simple, and can be made in so many ways. It comes from the book, "The Vegan Table", by Colleen Patrick-Goudreau. To be honest, I can do a whole blog post about this amazing author, and I probably will someday. She has educated me in so many ways; from vegan baking, to scrumptious food, and to living as a joyful vegan.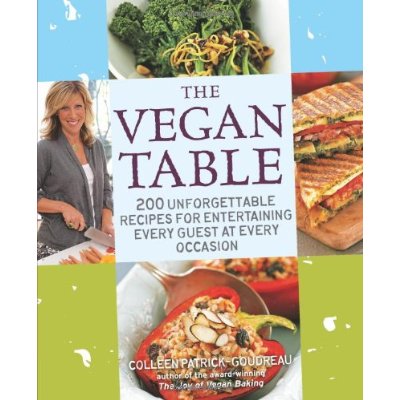 This dish is so simple, that I feel like I don't have to give the actual recipe from the cookbook. This is more of an inspiration for YOU to make it your way. The dish is called, No-Queso Quesadillas. What I love about these quesadillas is that it does not rely on any processed food. No bags of non-dairy cheese, just real food that everyone can feel good about.
So the mystery filling of these quesadillas is salsa, green onions, and HUMMUS! What I love about hummus is that it comes in so many flavors which makes it hard for this dish to get boring. Feel free to use store bought or to make your own. Either way, it's a quick and delicious.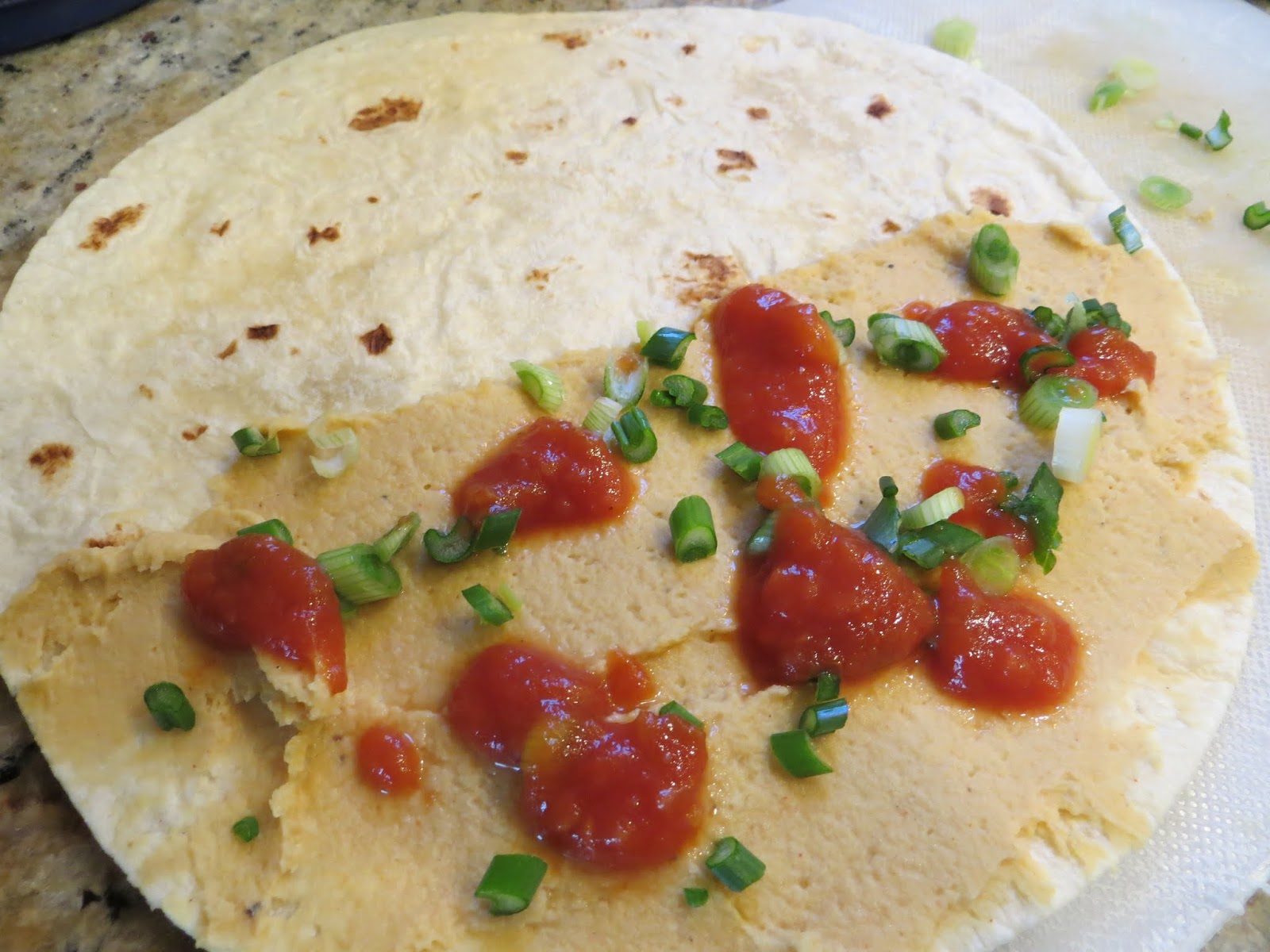 Vegan quesadilla filling: Green onion, salsa, and hummus
If you happen to get tired of hummus, you can even substitute black bean dip, and that's rockstar good, or you can always add veggies to the mix, if that's what you like. This is what I love about a good recipe: it's really just a starting point. You have the liberty to take the recipe into a totally different level.
I just want to add that this is definitely family approved. My husband and I both love these… but what about the CHILDREN?!? Yes! They love it! You have the seal of approval from a child who says that she HATES hummus.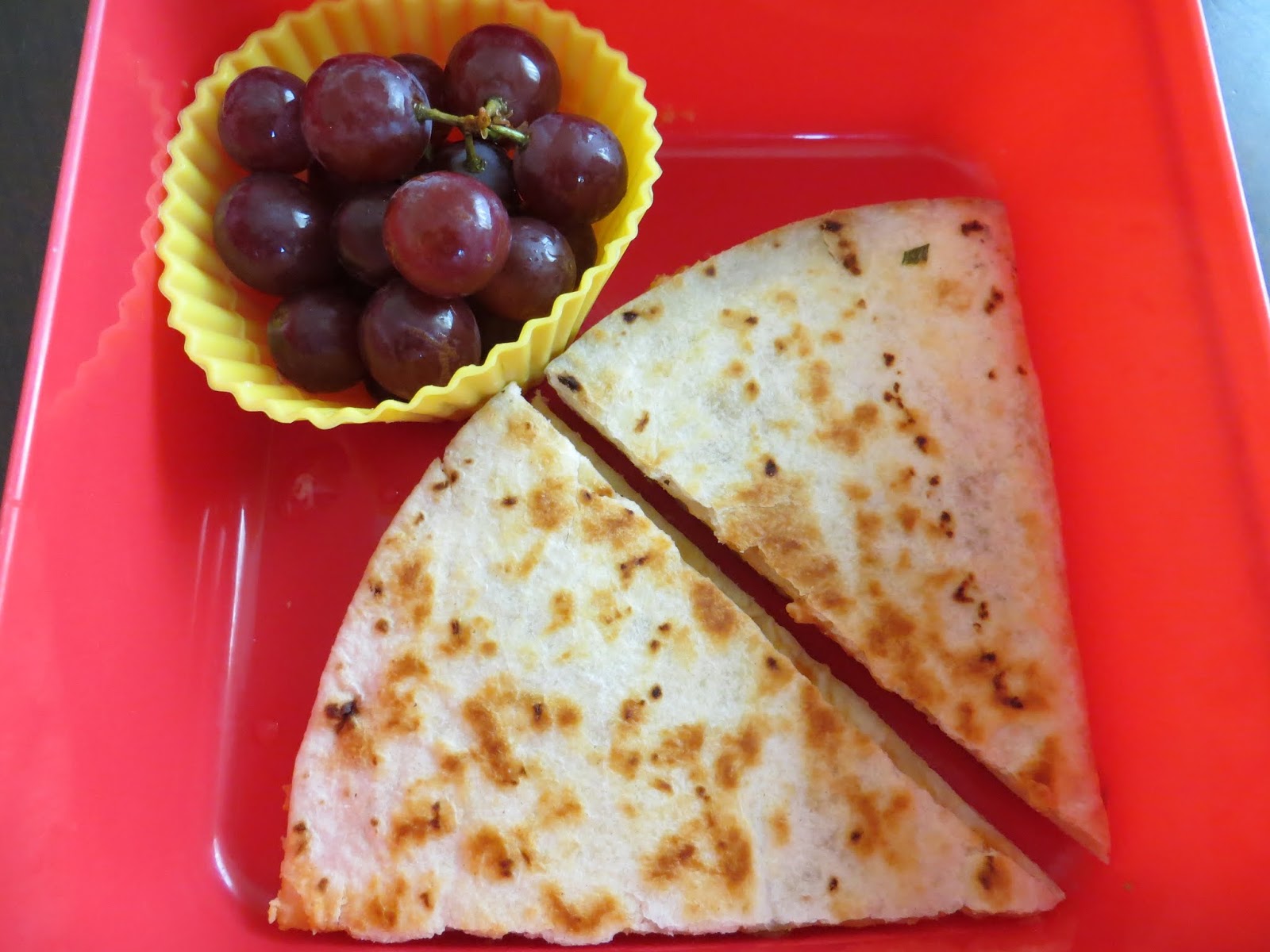 Hummus-hater approved!

Enjoy!