Finding healthy food for my family is important to me, and snack time is no different. One snack that I commonly feed my girls after school is popcorn. I like that it has a bit of protein and fiber to fill their little tummies until dinnertime. I often make popcorn in a big pot over the stove, but the convenience of store bought is a nice treat.
One of our favorite brands of store bought popcorn is made by the company, Lesser Evil. They make several flavors, most of which are vegan. Beyond just tasting good, what I love about this brand is the minimal amount of ingredients. For example, the Himalayan Pink (pictured below), only has three ingredients: organic non-GMO popcorn, organic coconut oil, and Himalayan salt. That's it! Plain and simple.
Buddha Bowl Popcorn is air popped, which makes it lighter and lower in fat. However, if I hadn't read that on the bag, I would've never known it was air popped. It just tastes like really good popcorn.
…and as it turns out, the girls and I all have our own personal favorite flavor.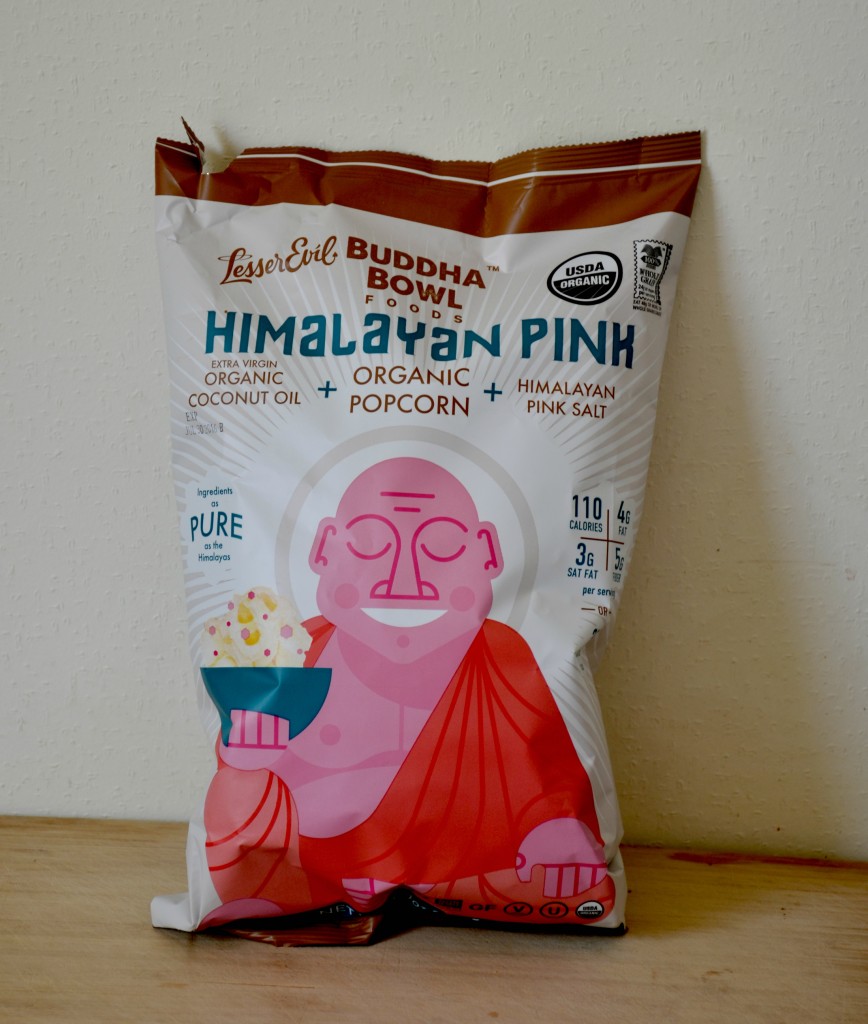 My oldest daughter loves the pink Himalayan Pink popcorn. It's lightly salted with just a touch of coconut flavor. When she see this popcorn at the store, she regularly requests that we buy it!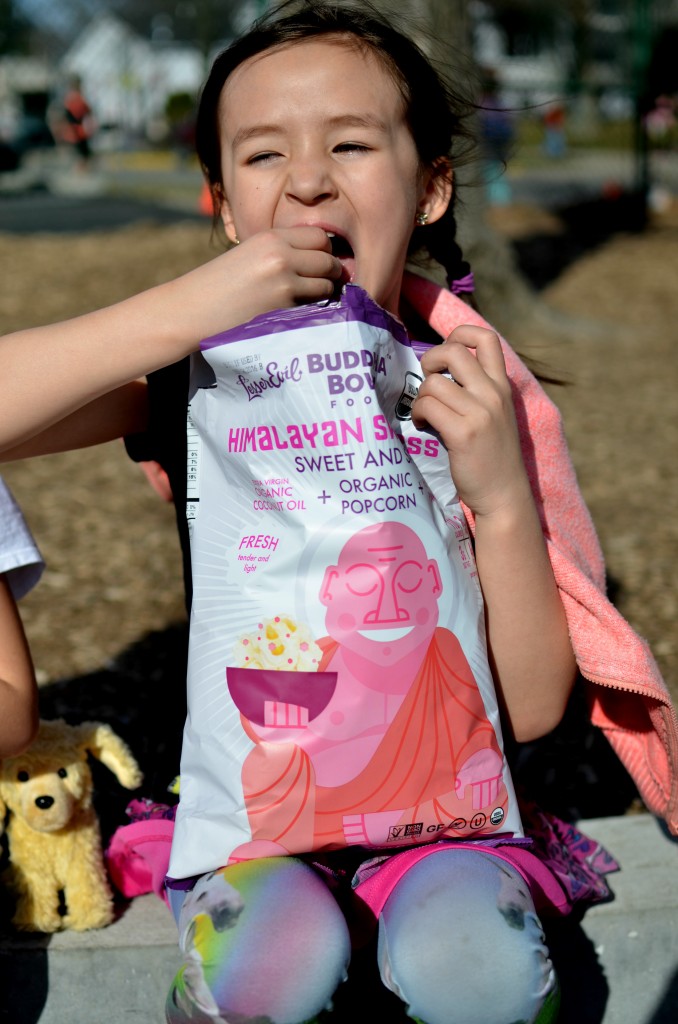 My little one loves the Sweet and Salty. It's reminiscent of kettle corn with just a hint of coconut. The salt and the sweet are wonderfully balanced, and I'll say this… this child does not normally like foods with any hint of coconut flavor, but she LOVES this flavor. It was such a surprise to watch her devour the popcorn!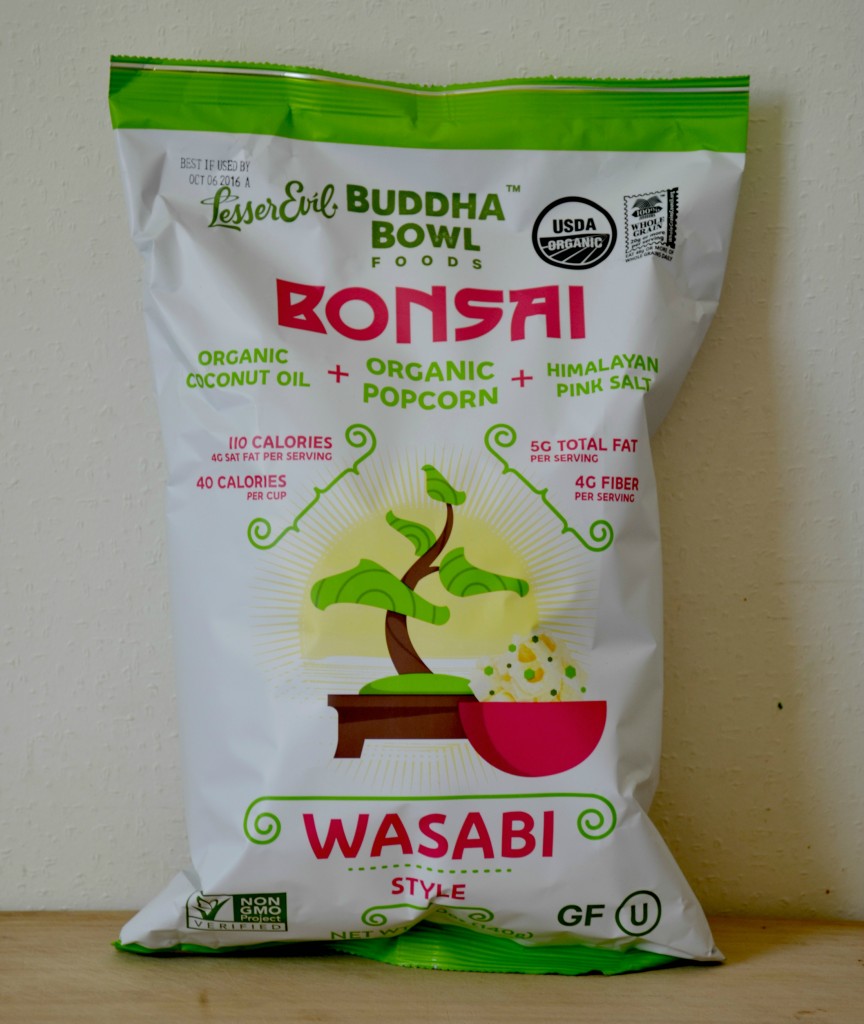 Then there's my favorite… Wasabi Style! I love wasabi flavored snacks, and to find this flavor o popcorn… geesh… it's like the snack fairies were listening to my wishes! It has that spice and nasal clearing heat that you'd expect from wasabi… but then there's this little hint of sweetness.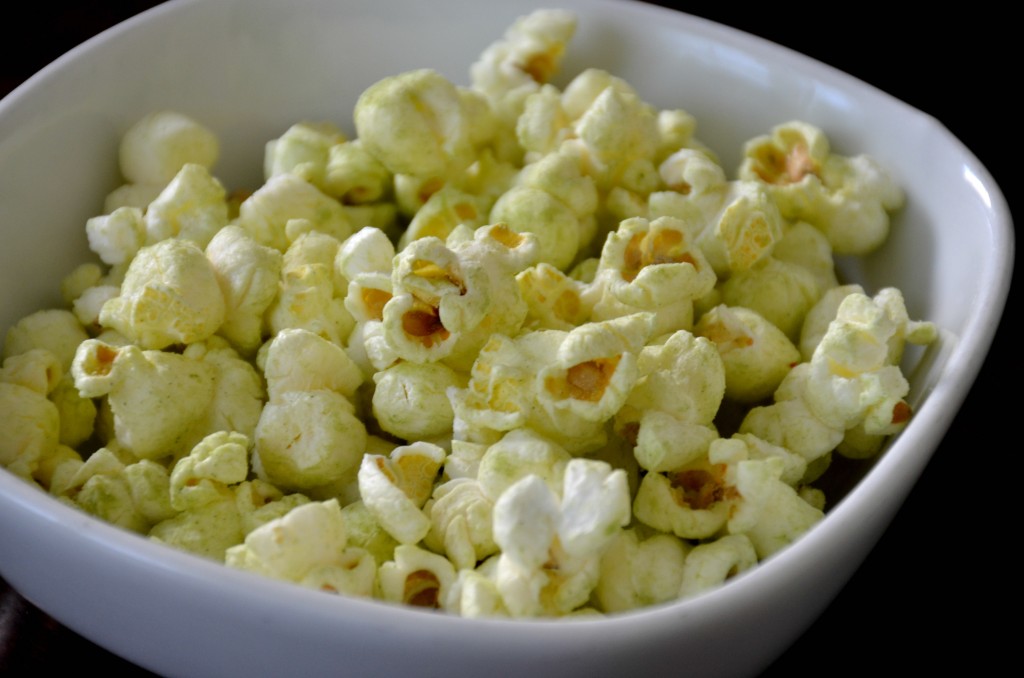 The wasabi has a bit of a green tint to it…. just in time for St. Patrick's Day!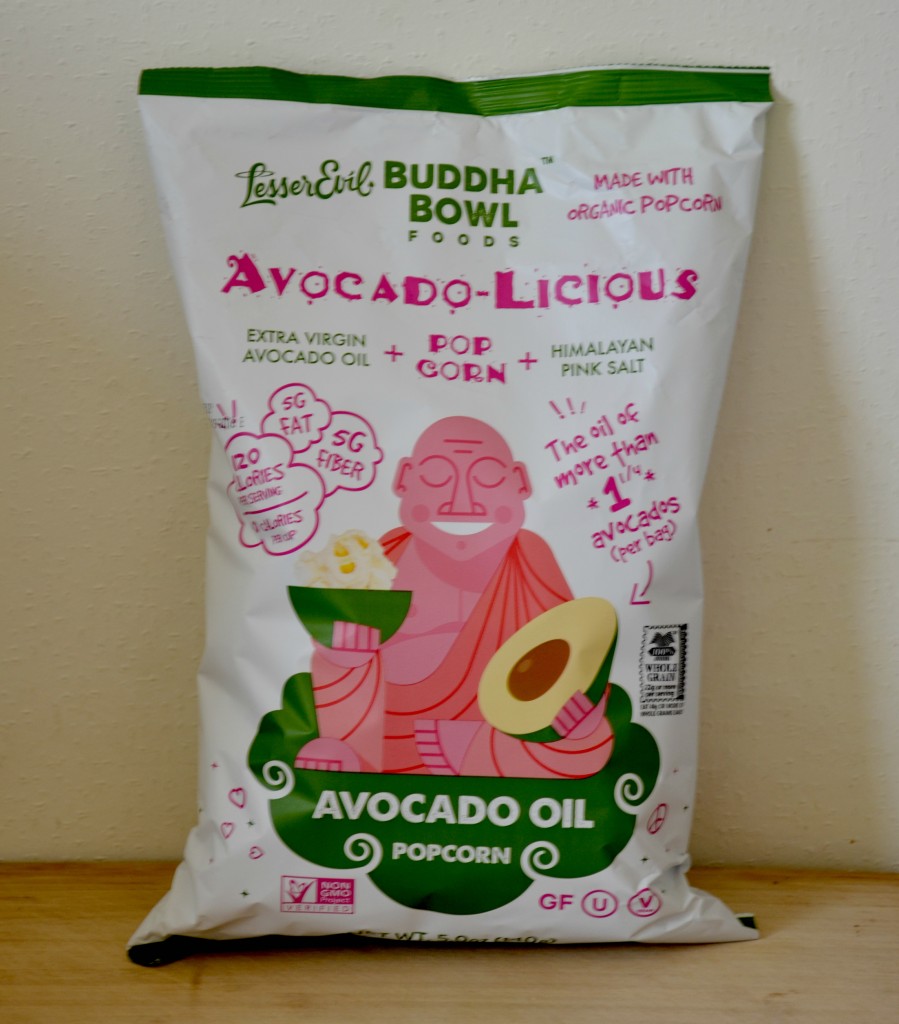 For those of you who are not fans of coconut flavor… Buddha Bowl has you covered! The Avocado Oil Popcorn has almost a mild sulfery taste to it. It's perfectly salted, and also delicious.
I hope you enjoy this snack as much as my family! ♥