One of my favorite destinations in the United States is Chicago. Since I grew up in a suburb of Chicago, the place still feels like home… There's nothing more magnificent than driving down Lake Shore Drive enjoying the sights of Lake Michigan and the beautiful downtown. However, besides the beauty and culture of the city there is of course the amazing food. Going out to eat has become one of the highlights of my trips to the city.
Our family took a road trip to Chicago over Father's Day weekend. We stayed with family, but before even getting to my brother's house, we took a detour so that we could eat at The Chicago Diner. This restaurant now has two locations (Halstead St and Logan Square). It was a tough decision, but we decided to try the newer one in Logan Square.
The Chicago Diner
Logan Square
2333 N. Milwaukee Ave.
Chicago, IL 60647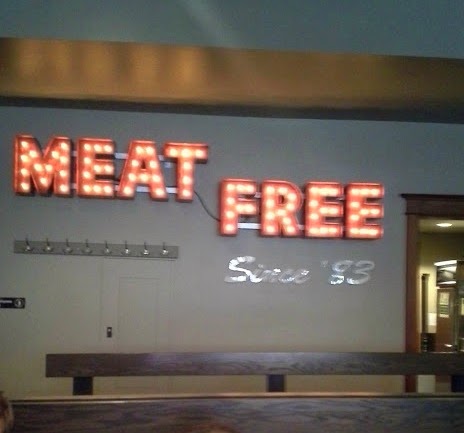 This may be silly, but days (maybe even a week) before we left for Chicago, I had already planned out our meal. So, yeah… planning ahead… partly due to the excitement of going there again… and partly due to the pickiness of my girls. I wanted to get the most out of our experience. This time, I decided AGAINST ordering kids meals. The kids meals are pretty limited, and I was just imagining them refusing the food that we ordered. This was definitely an experiment, and we did okay. I knew that Penny can be a nibbler at dinner, unless she loves the food… so she would just be sharing with EVERYONE.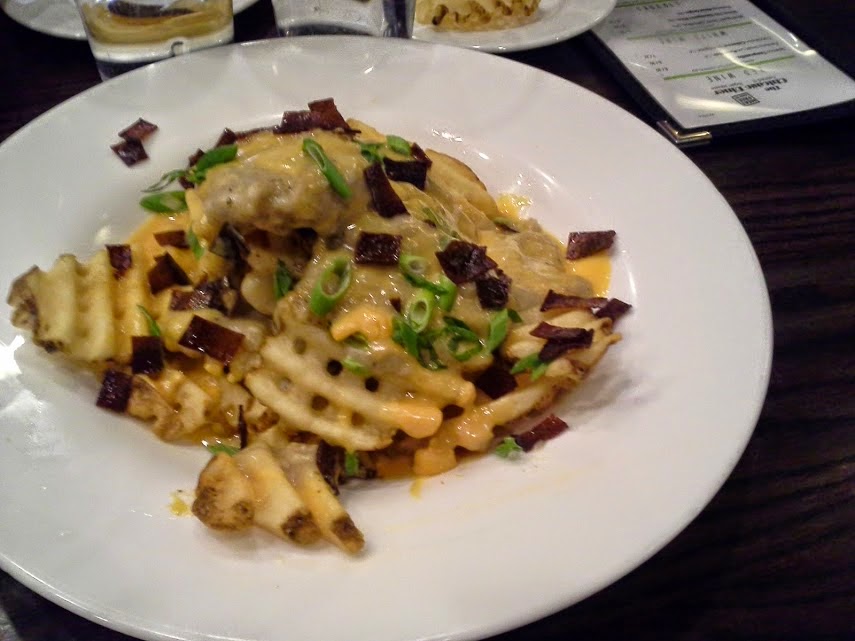 Appetizer: Poutine with Bacon Bits (Seitan)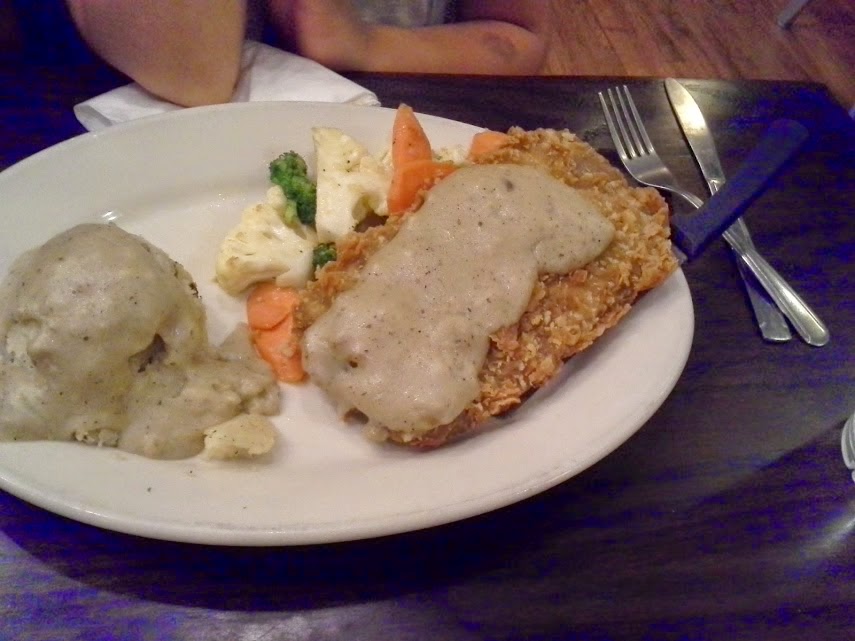 Laney's Meal: Chicken Fried Steak (Seitan) with Rustic Mashed Potatoes and Gravy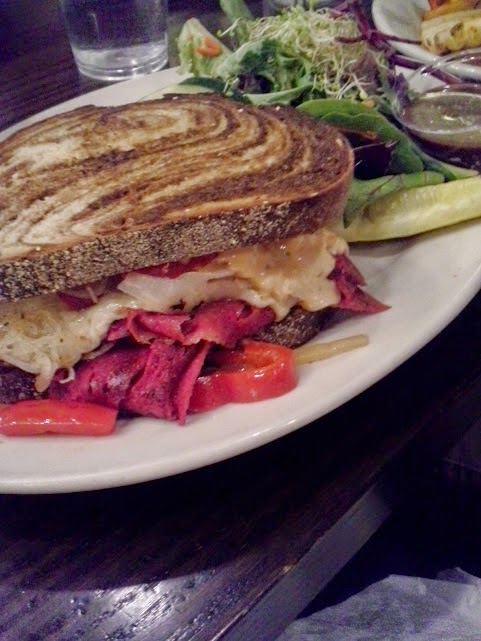 My Meal: Radical Ruben with a Side Salad

The food was amazing, and our waiter was really nice. We had a nice experience overall. My husband deemed The Chicago Diner as the best overall vegan meals for the family…PERIOD. I didn't take a picture of my husband's meal, but he ordered The Titanic BLT Burger. It was pretty amazing, but visually, it's nothing special. I specifically remember my husband asking me if I wanted a shot of his meal, and me declining the offer…. Kind of silly, huh?… I may have liked his burger more than my Ruben!… I don't know. I think I need to try them again.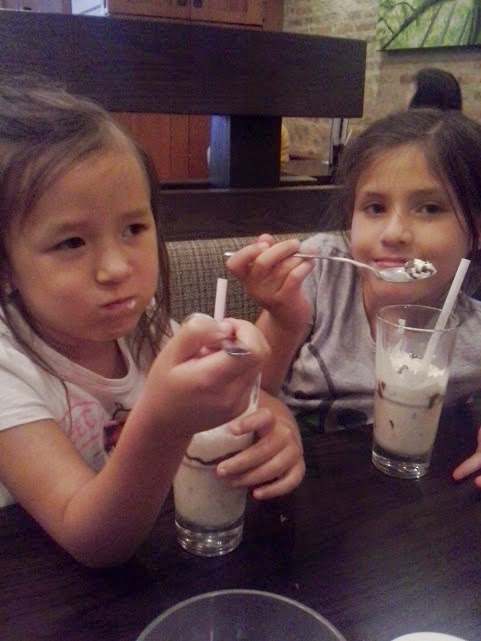 Dessert: Chocolate Chip Cookie Dough Milk Shake
For dessert, the girls ordered a milkshake. Me… I couldn't even think about dessert! I was so stuffed from that meal, and I hadn"t even finish my sandwich! When the waiter brought their shake out, he was kind enough to have the shake poured into separate glasses. See… great service! I tried only a sip of it, and it was nice.. but if it were me.. the cookie dough peanut butter shake is the only milkshake that I want. I love it!… and I love this restaurant! ♥