My husband and children left home for a quick trip to Chicago for the weekend. I had to take a picture of the girls before they left. Just one more moment to capture….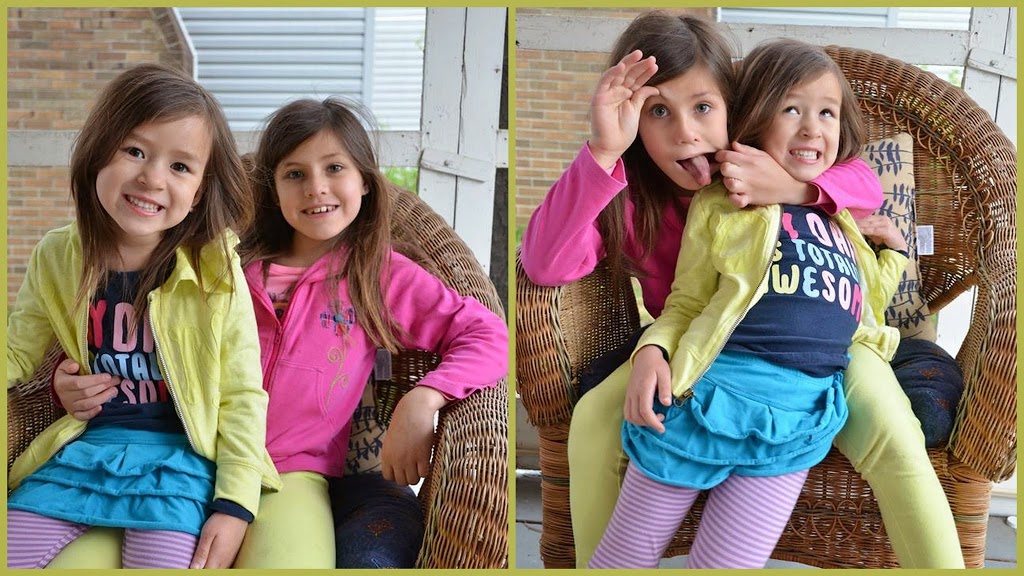 Being home alone, I got to goof around with my camera and cook for myself. It was fun to not be in a hurry and cook a nice meal (or two). Kind of strange… but still nice.
Since everyone was away, it was a rare opportunity to make WHATEVER I felt like. So on Saturday, after I got home from a fundraiser for
Sunrise Sanctuary
, I made a dish that I didn't think my kids would eat. However, after making it, I realize that may actually like it. Funny how that is.
This dish is nice and light, easy, and very quick to make.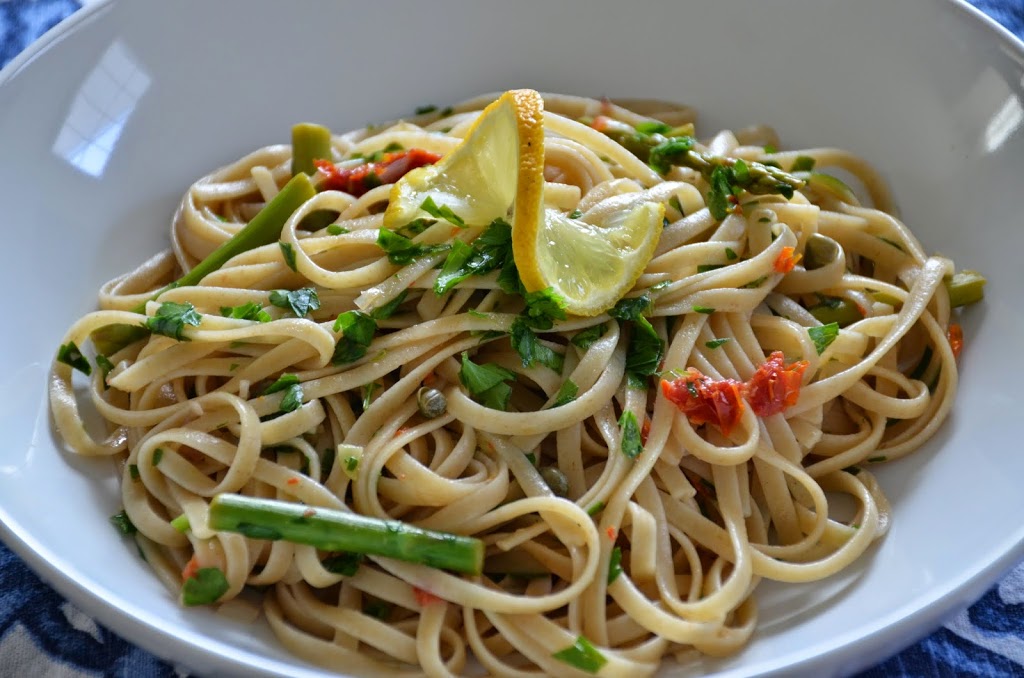 Linguini with Asparagus and White Wine Sauce
Ingredients
1/2 bunch asparagus (approx 2 cups cut into 1 1/2 inch pieces)
3/4 cup white wine
1/4 cup sun-dried tomatoes (non-oil packed)
1 large shallot finely diced (approx 1/4 cup)
2 cloves garlic minced
2 tablespoons capers
1 tablespoon (or more) caper juice
1 tablespoon olive oil
Italian parsley finely chopped (approx 1/3 cup)
Juice from half a small/medium lemon
additional salt (to taste)
8-oz linguine noodles
Preparation
Get water started for linguine. Cook noodles as directed. (Everything will come together as the linguine is boiling).
Re-hydrate sun-dried tomatoes by placing them in a bowl. Pour boiling water over the tomatoes to cover them completely. Let soak while all of the other ingredients are being chopped and prepped (approximately 10-15 minutes). Once they are soft, dice them finely.
In a large pan, saute shallots in olive oil at medium heat. Let cook until soft. Add garlic and cook until almost brown (be careful not to burn the garlic). Place asparagus, sun-dried tomatoes, capers, and caper juice into the pan with shallots and garlic. Stir to combine, then pour in the white wine. Let everything simmer for a few minutes until the asparagus is tender (al dente). Once the asparagus is cooked, squeeze in the lemon juice and stir. Add the cooked and drained linguine noodles to the pan and add parsley. Stir. Plate in a large bowl and pour the sauce from the bottom of the pan on top of the noodles. Add extra parsley to pasta for garnish. Serve with a lemon wedge (optional).
Enjoy!!