It's always amazing when a child goes vegan on his or her own. A friend of mine, who's daughter is in the same class as Laney, told me yesterday that her child has declared that she wants to be vegan. This was a real shocker to everyone. While my friend and her husband had recently became vegetarian, their child was still interested in consuming animal products. She was very much the meat-eater in the family.
While going vegan may add a little stress in the kitchen, realize this is a beautiful thing. Most children are encouraged to displace their feelings towards certain animals so that these animals can be exploited for food or other products (fashion, make-up, etc). However, when you allow a child to be vegan, they can appreciate all animals without compartmentalizing them as animals to love and animals to eat. They all just become… animals… to love.
So, maybe I have a selfish hope with my friend's daughter going vegan. I hope that this dietary transition will help my own children. While my girls consume a mostly vegan diet, they are not vegan. I'm hoping, though, that my girls will find what they need to become vegan, and maybe that will be through friendship.
For more information on feeding your children more healthfully, please check out the book, "Disease Proof your Child," by Dr. Joel Fuhrman.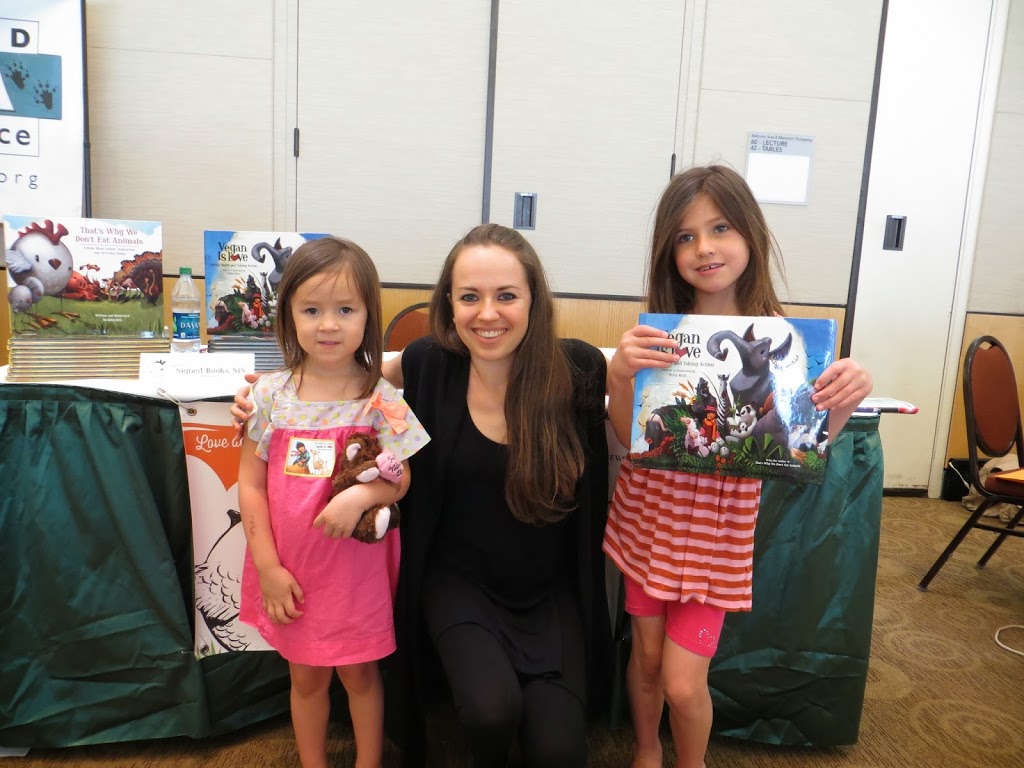 Penny and Laney with vegan childrens book author, Ruby Roth