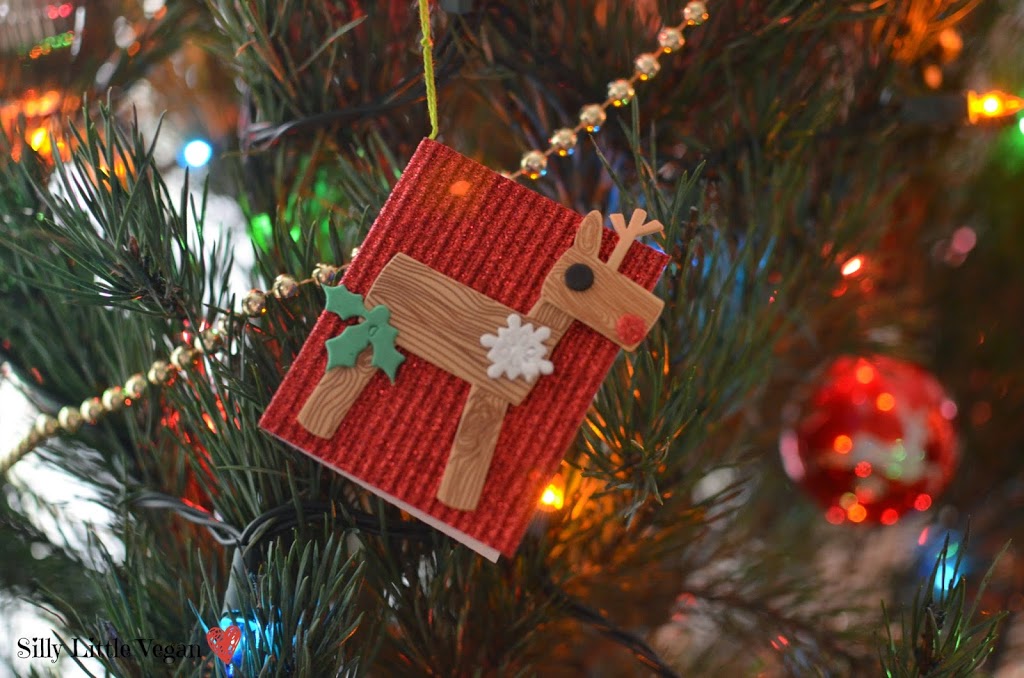 Oh wow!  This was a fun little craft that we did for our girls' teachers!  This craft was inspired by a
project that I was asked to do by Penny's kindergarten teacher. Ms. B asked me to bind some blank pages together with my sewing machine to make books for the class.  I had never thought about sewing on paper before, and it was really easy and quick to do! What a great way to bind little books for kids!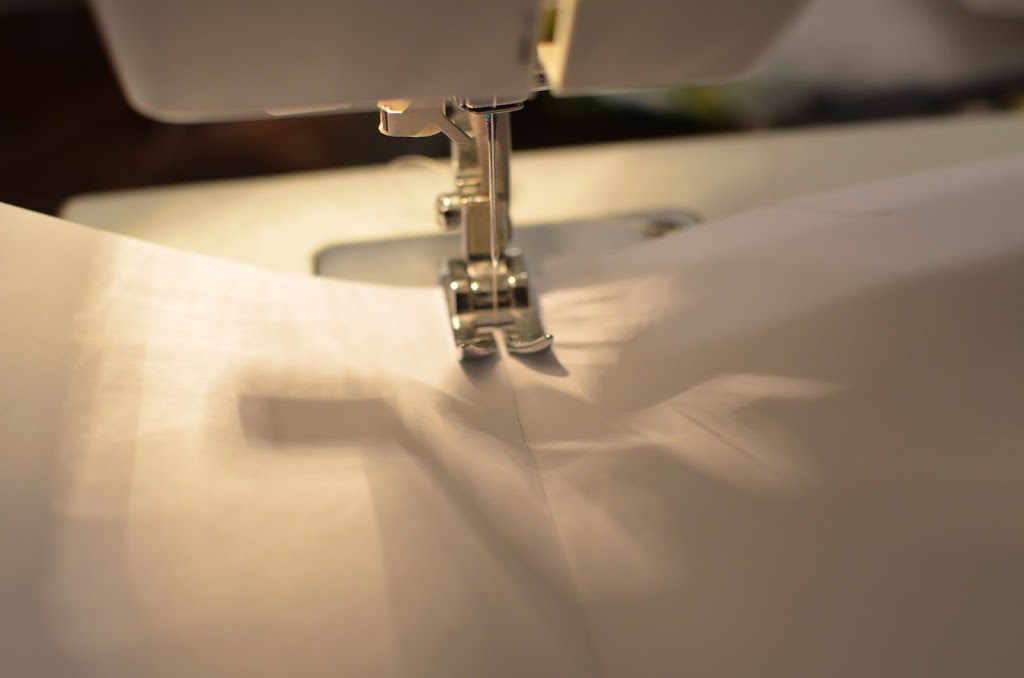 I started marking the crease with a pencil for a more accurate stitch.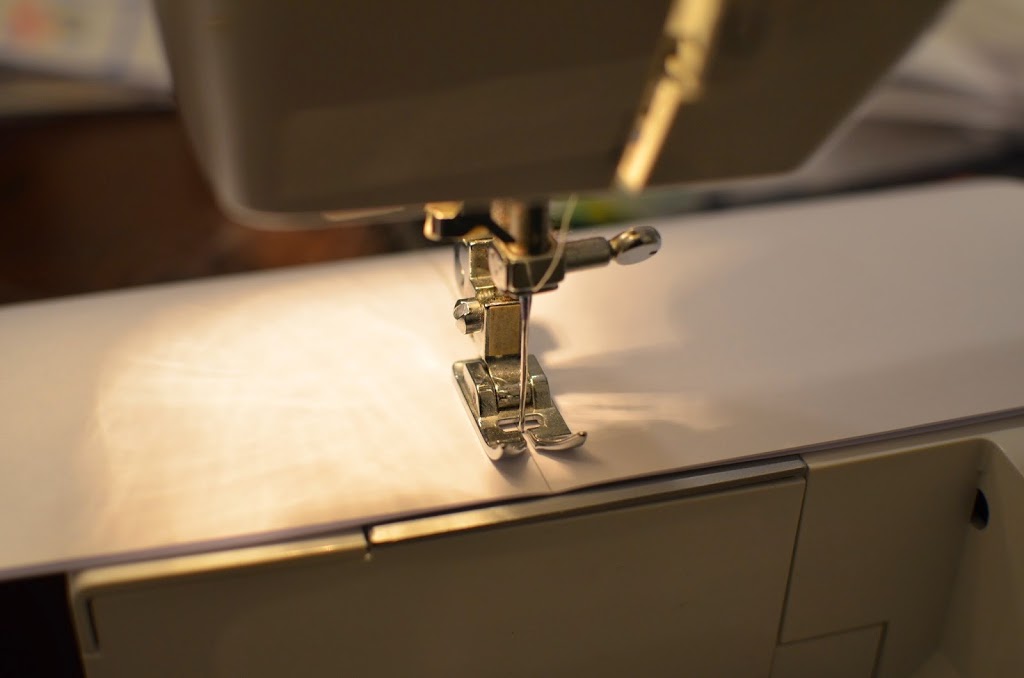 Sewing on printer paper to bind pages together!  Little books!
For Penny's class, I used contact paper to make covers… but do you know how nearly IMPOSSIBLE it is to find contact paper… let alone pretty HOLIDAY contact paper?  Yeah. Forget about it.
For this little craft, I opted for pretty glittery card stock.  The 12 x 12 inch sheets at Michaels cost about $2 (found in the scrapbooking section), and you can make several little ornamental books.  For the front of the book, we decorated it with puffy reindeer stickers (also found at Michaels) and on the back we glued their school photo to them.  Cute right?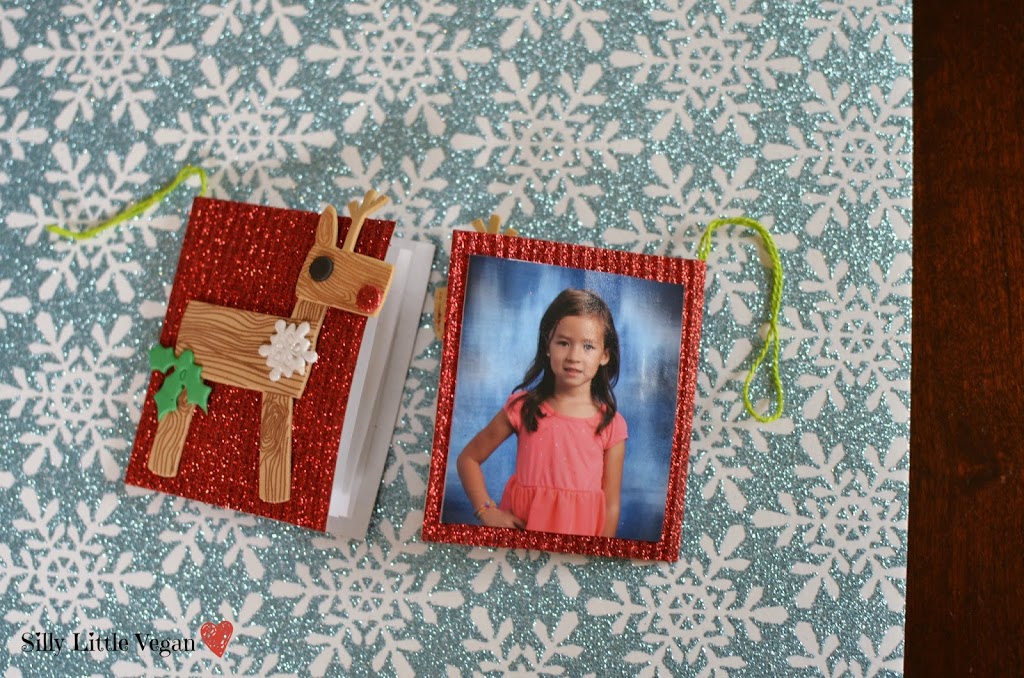 I was afraid that the card stock would leave a white crease when it was bent, so I opted for the red glittery one with ridges.  It made bending really simple, and it came out perfect!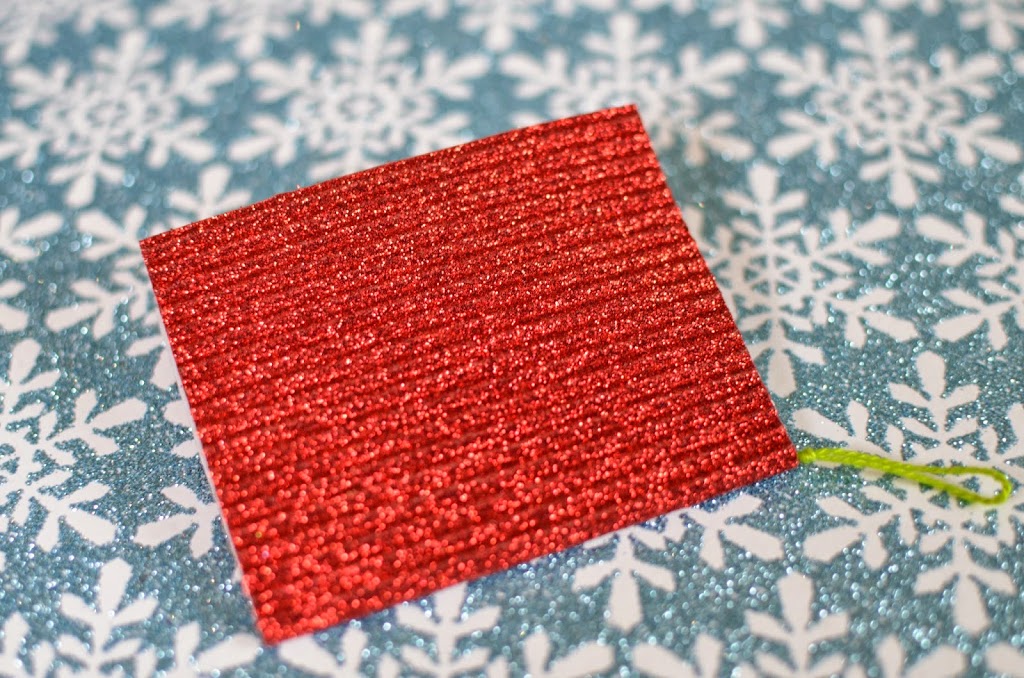 The blank paper is cut just a tad smaller than the card stock.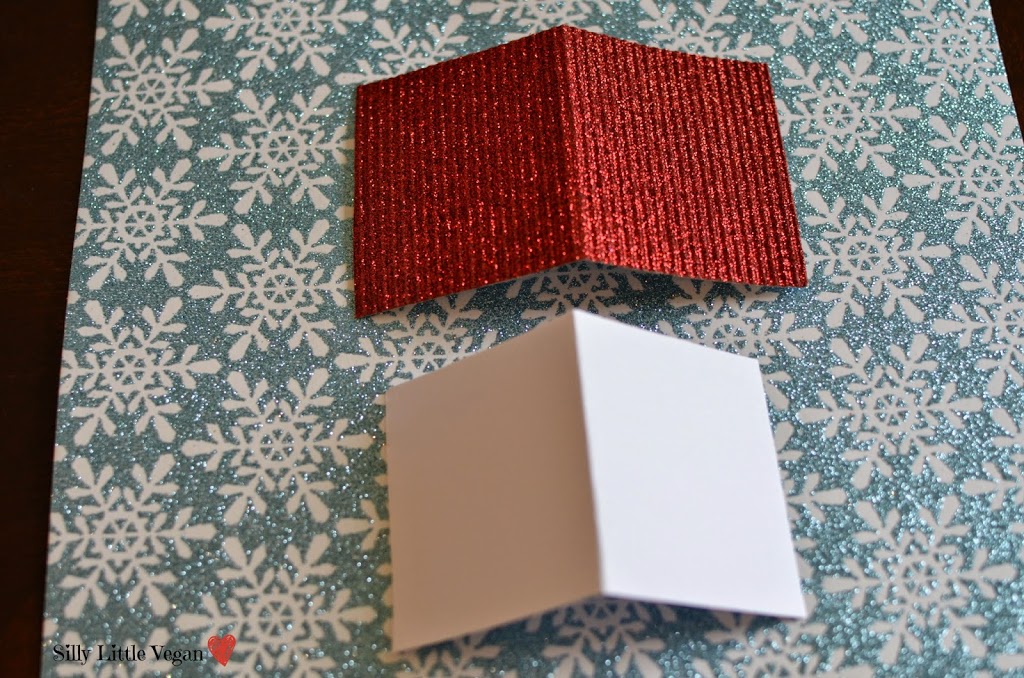 We also had the girls story board their ideas before putting them into the finished book.  As you can see, there was a bit of editing…
These are the materials that I used.  Notice the glittery blue snowflake background.  That was a sheet of card stock that I opted not to use.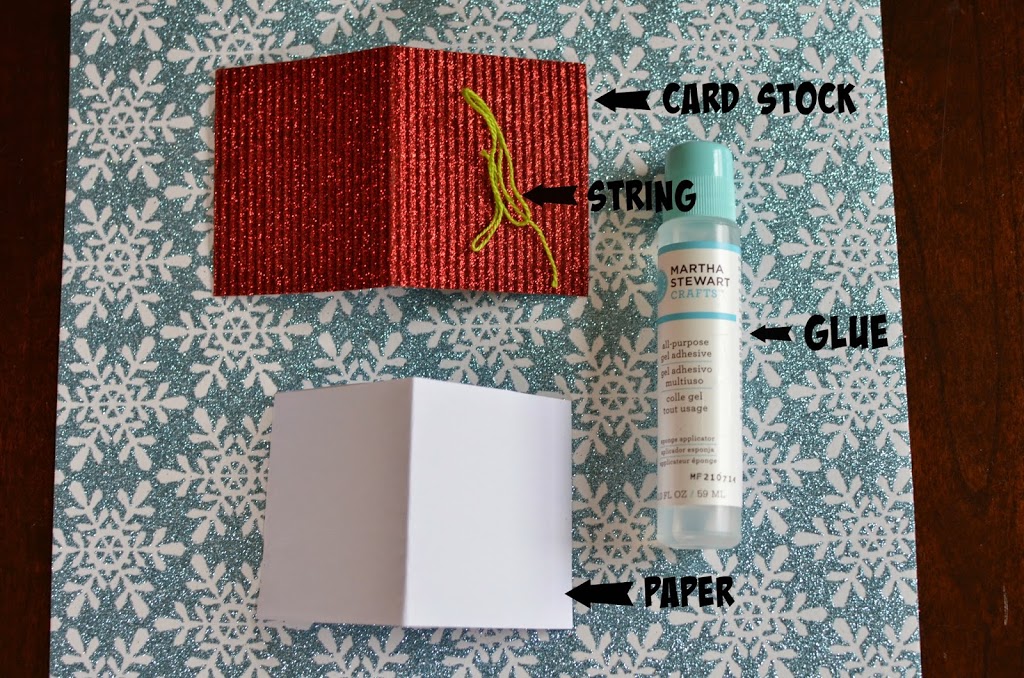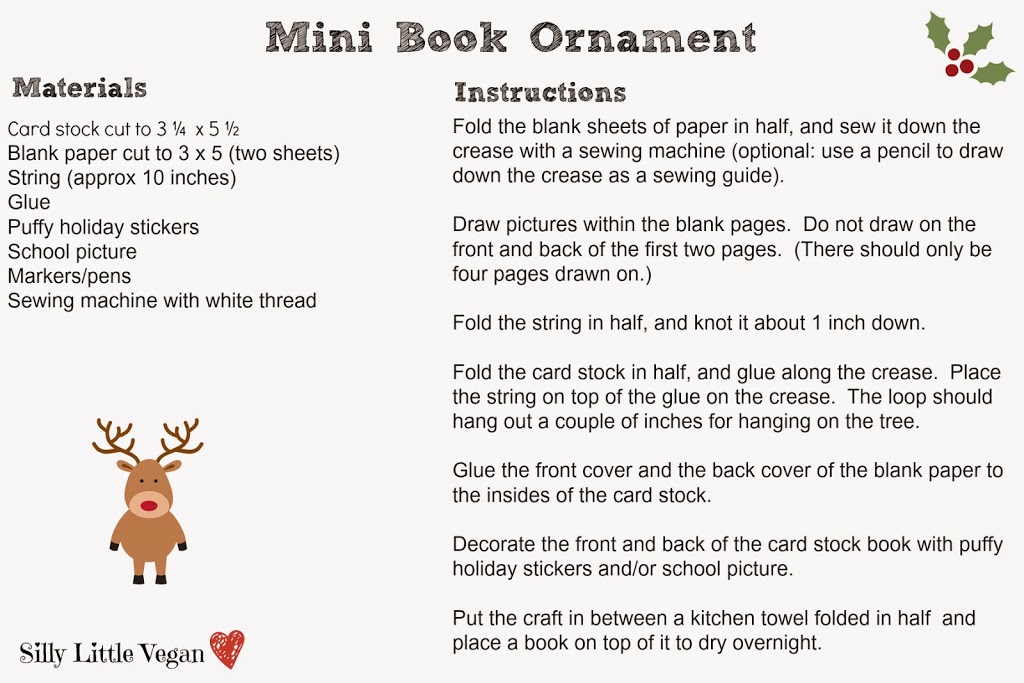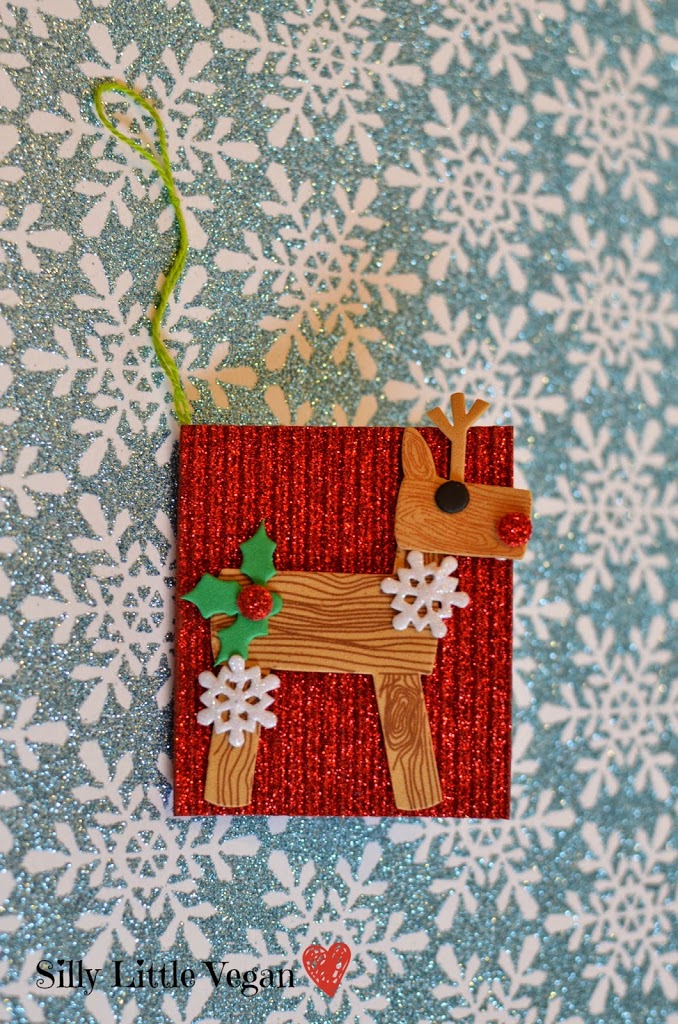 This craft is so easy!… We actually loved these so much that we had the girls each make one more for our family tree.  ♥♥♥