I consider myself educated about our food system, policies, and nutrition. I think in general, most vegan parents are like me. We are diligent about educating ourselves because we are often negatively targeted due to our diet. So, I've spent a lot of time reading about human nutrition, so that I can feel comfortable and confident talking about our diet with non-veg parents and doctors. If you are interested in further information about the policies involved in our food system, check out the book, "Food Politics," by Marion Nestle. For more information on feeding children a healthy diet (THE healthiest diet), I highly recommend, "Disease Proof your Child," by Dr. Joel Fuhrman.
Recently, I received an email informing me that my daughter's preschool class was going to have a picnic (indoor). The objective of this picnic was to teach a lesson about the different food groups. Penny's teacher requested that the parents sign-up to bring food for the children to share.
"The sign up includes items from each food group (dairy, fruit, veggies, sweets, grains/bread, meat/protein)."

To be honest, when I got the email, I glanced at it and then completely forgot about it until I got to school the following Monday. When I saw the sign-up sheet at school, I was like… "Oh yeah… that." My initial reaction was to sign-up for fruit, because it's easy and that's what Penny loves. Later, when I got in the car to drive to the grocery store, I started thinking about it, and I got really frustrated. The suggested "meat" items on the sheet included pepperoni and deli meats. All I could think was… Eeewww… How is nitrate laden food a healthy option for these children?.. How can we teach children about healthy food if their educators suggest foods that are not good for you? It just made it clear that I did not want people with a completely different understanding of health teach my daughter about proper eating. I then realized that this may be one of those moments that I pull my child out of school because I didn't agree with the lesson.

Somewhere in the middle of my drive to the store, I had a revelation… what if I sign-up for the "meat and dairy" groups?!?.. Let's throw a monkey wrench into this little class project!.. If I bring plant-based sources of protein and calcium (dairy), the instructors will have to talk about them. So… that's exactly what I did. I crossed Penny's name off of the "Fruit" group and I signed her up for "Meat" and "Dairy." Score 1 for constructive thinking! Let's show kids the plants that can substitute for animal based products.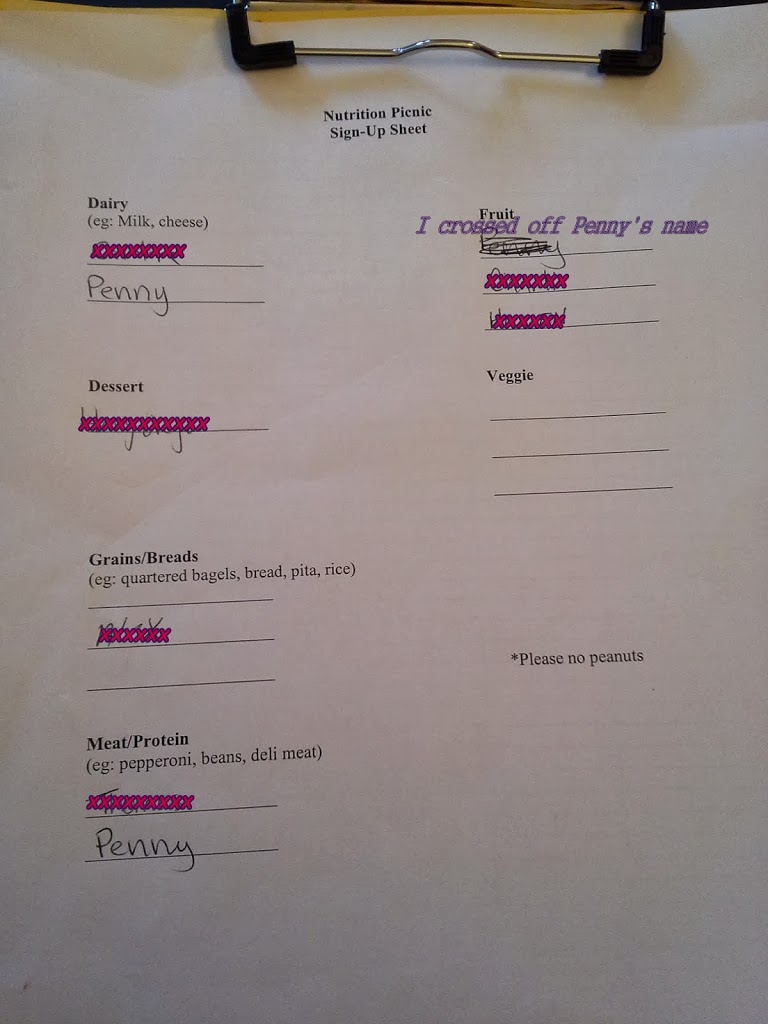 For privacy purposes, I crossed-off the names of the children
in my daughter's class


After signing up, I had only a few days to figure out what I was going to bring. I kept it easy, but there was one stipulation… there was a peanut allergy in the class. For the sake of safety, I decided to forgo all nuts including coconut (one source suggested to speak with an allergist before serving coconut, so that was enough reason to not bring it). I decided to bring steamed edemame and hummus as the protein source. For the calcium source, I grabbed a few of our vanilla soy milks from the basement. These choices were actually really easy. *I realize that I could use green leafy veggies for calcium, but I didn't want to confuse the teachers.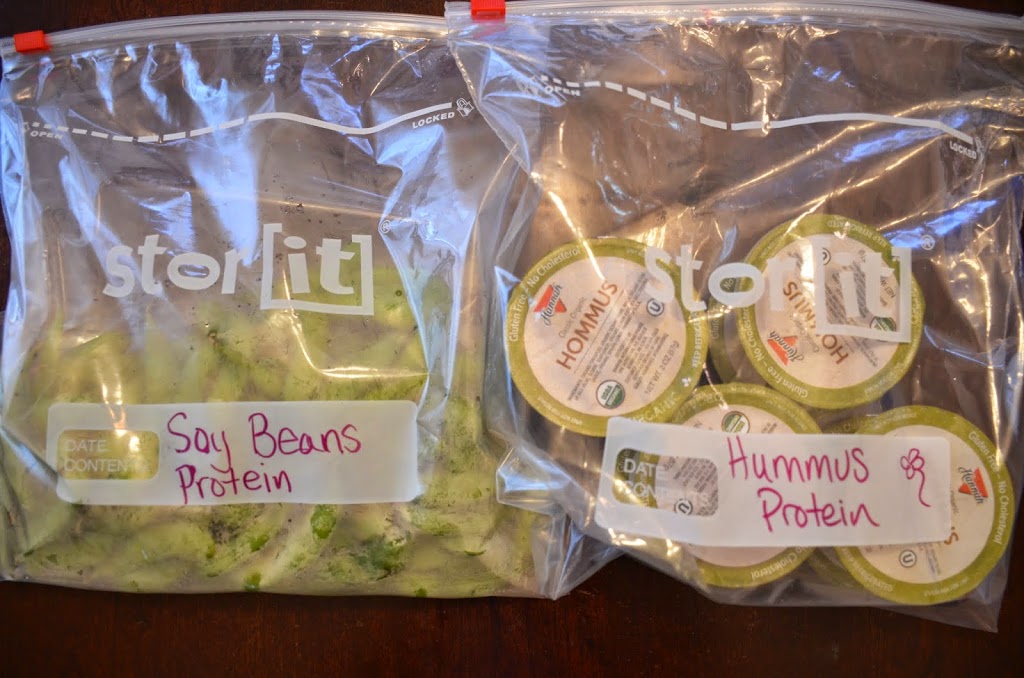 Steamed edemame and individual hummus containers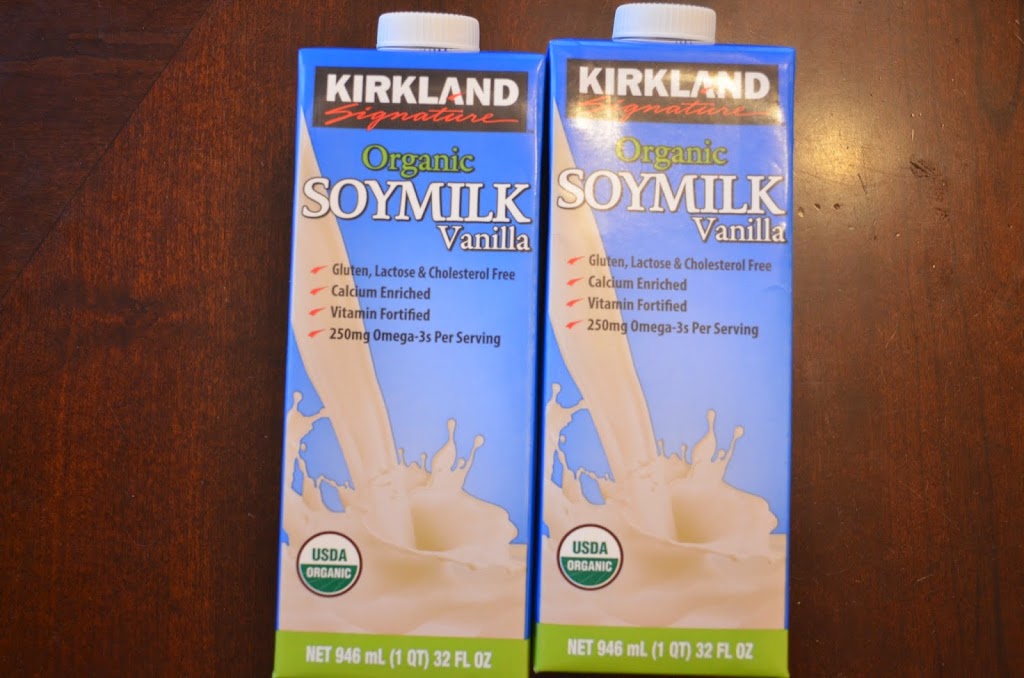 Organic vanilla soy milk from Costco
When I dropped off our food the day of the picnic, Penny's teacher was actually really excited about the food that I brought. How great is that?… She thanked me for putting so much thought into their picnic, and it turned out to be a great success. The teacher shared with me the names of the children who liked the food. You know what?… I bet those kids went home and told their parents about the new foods that they tried.
So, I guess that the whole point of this post is to show you that sometimes we can have greater impact if we think creatively. Instead of being negative, and taking Penny out of class, I found a way to turn this awkward situation into a positive learning experience for all!