I do declare… from this day forward, I will stop making chocolate chip cookies… Okay. This is a bit of an extreme statement… like who would say that?!?.. I will tell you… ME!!! Do you want to know why?… I found a new love… CHOCOLATE CHIP COOKIE BARS!!!!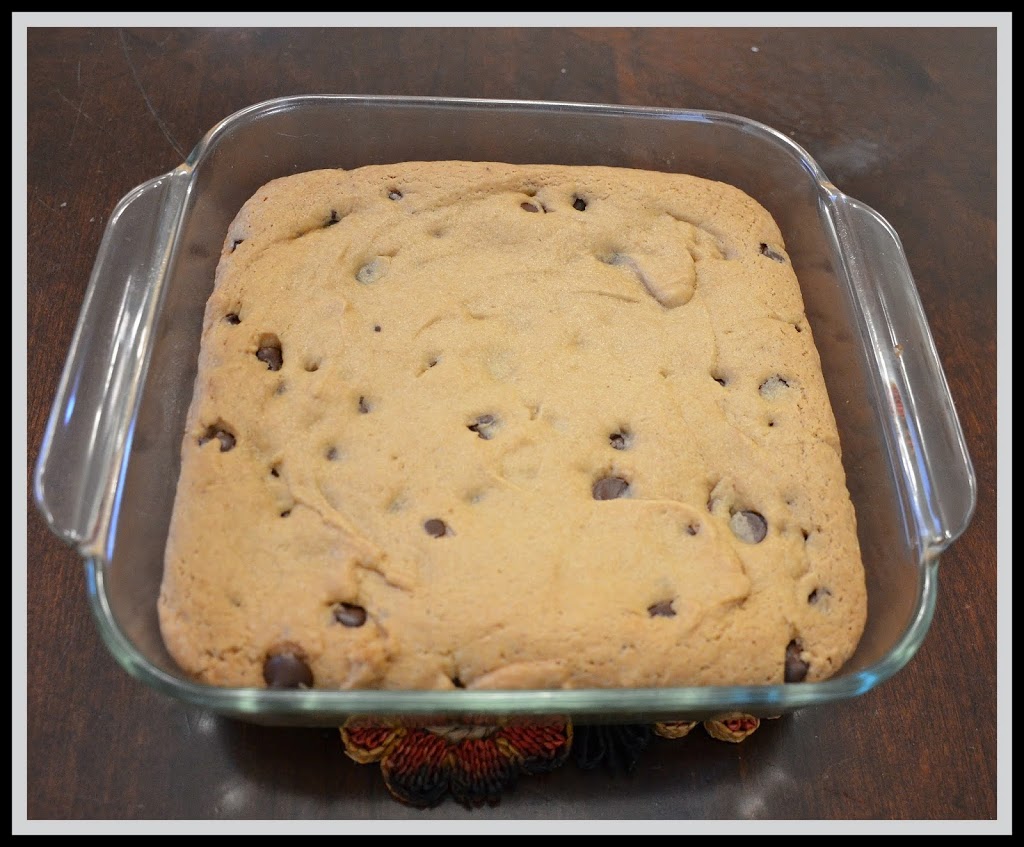 I have no idea why I decided to try this. Maybe it was part laziness, because it was kind of late to be making cookies. I mean really, who feels like fumbling around making little dough balls and dirtying up multiple baking sheets and a cooling rack just before the kids go to bed? Definitely not this gal! So, this is great because the consistency is amazing and less clean-up. Talk about a win-win!
These cookie bars are crunchy without being too crunchy and a bit soft in the middle. The edges are my personal favorite pieces, because they have more crunch to those bites. The middle is more soft… and when you drag your knife through to cut it while it's still warm, it leaves a chocolate smear giving it the appearance that it's got a big line of chocolate.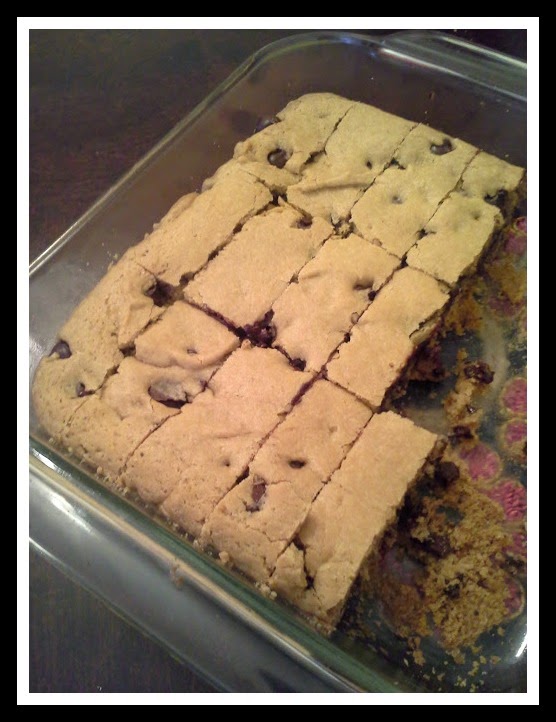 So there's nothing really special about the cookie dough. I just used my all time go-to recipe for chocolate chip cookies from
The Joy of Vegan Baking
and put the dough in a 8×8 inch glass baking pan. When I made these bars, I used a bit less Earth Balance and added vanilla soy milk (explained in a
previous post
). In regards to baking time, I baked it for somewhere between 35 and 40 minutes. I actually don't really know how long it took! I'm sorry! I originally set the timer for about 15 minutes, and then I kept checking on it and adding 7-10 more minutes every time I opened up the oven. I will make this again and include the proper amount of time. I guarantee that I will be making these again, so I will update this post in the future. 
Ah yes!… the girls loved them, too! I was getting requests for cookie bars for the next birthday party!