I'm not sure if I'm the only person who has struggled with making homemade seitan…Sometimes I would make it and it would be spongy and squishy. While it tasted delicious, the texture was really off-putting… I mean… just imagine the most delicious savory wheat meat… but squishy. Yeah. Kinda weird.
After many trials and errors of seitan making, I took tricks from my favorite recipes to make an easy seitan that is NOT squishy… and it's simply delicious. I think the cooking technique is similar to the recipe in Chloe Coscarelli's first cookbook…However, I don't know how I came up with the ingredient listing…it's likely a mix of many other recipes.
To make my seitan, I use a Kitchen Aid stand mixer. However, it's likely that you don't have to use one. It's just for those of us who are too lazy to hand knead.
To start the seitan, I put the dry ingredients into the mixing bowl: vital wheat gluten, nutritional yeast (NOOCH!), and spices.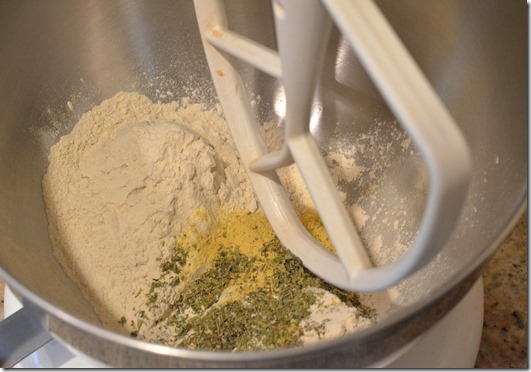 Mix. Then add the soy sauce.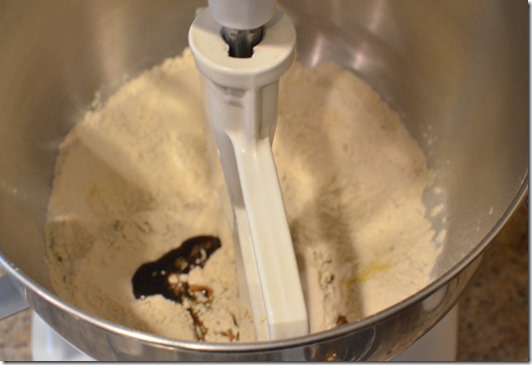 Turn on the mixer, and start adding the water.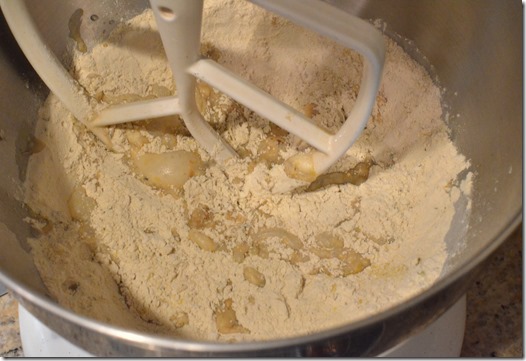 The mixture will start to come together to make a dense dough ball.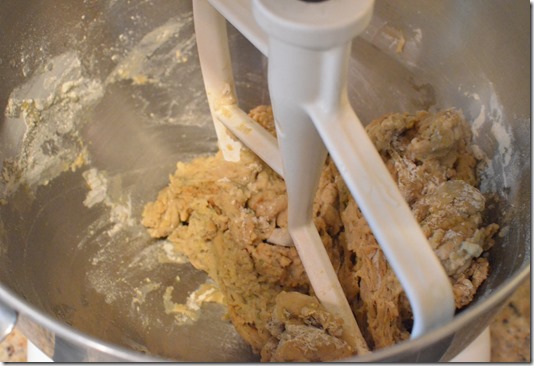 Once the dough is mixed, I switch the paddle mixer for the dough hook. The dough gets so dense that I'm afraid that it will break the mixer if I only use the paddle….hence the switch.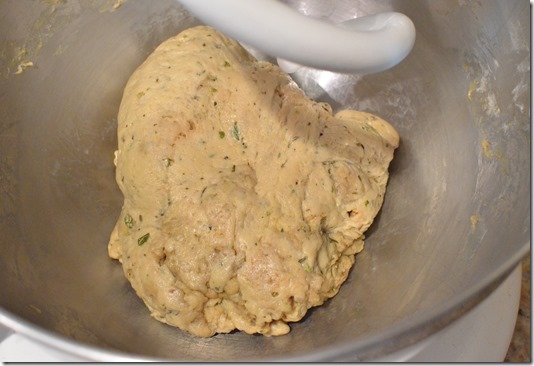 Then… let the dough hook knead the dough for 5 minutes. While the dough is kneading, start the cooking liquid. Place 3-4 peeled and cut carrots in a large deep pan. Fill the pan with four cups of water, celery, garlic cloves, a couple of bay leaves, soy sauce, and spices.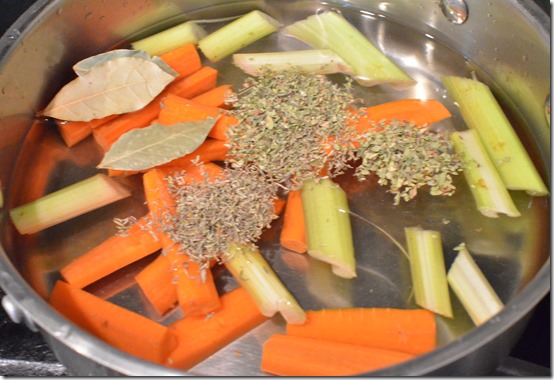 After 5 minutes of kneading, stop the mixer and let the seitan rest for 5 minutes. Then cut the seitan in half.



Carefully place the seitan in the broth. I move the uncooked seitan around a bit to move the veggies out of the way.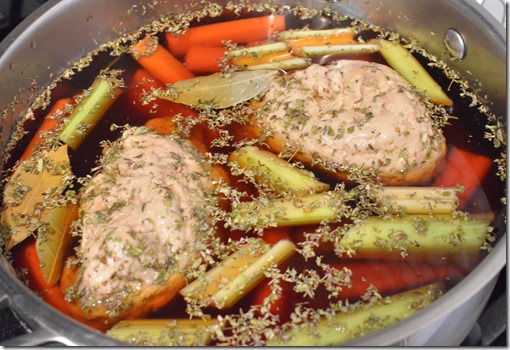 Turn the burner on to high, and bring to a boil. Once the broth starts to boil, bring the temperature down to a simmer and put a lid on the pan. Let cook for 30 minutes checking occasionally. Then flip.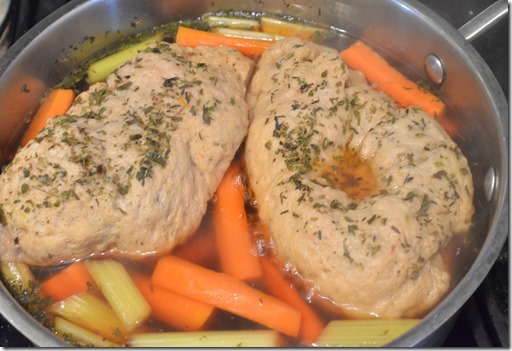 Simmer for another 30 minutes. Checking occasionally. After it's done cooking, let cool for a bit. Use immediately, or store once it's cooled in the broth in the refrigerator.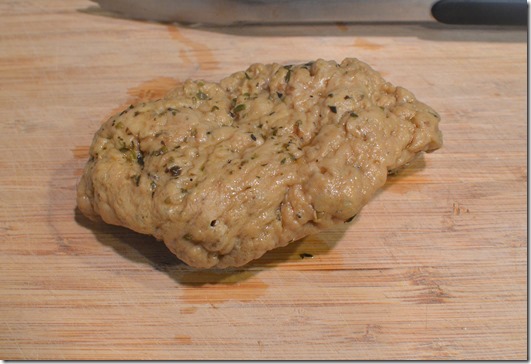 However… before storing any of the seitan… try a carrot!… They are my fave!
***
Once you have cooked the seitan, there are so many things that can be done with it. Slice and pan fry and serve with mashed potatoes & gravy, chop or mince for taco meat, slice thin for Philly cheese sandwiches… the possibilities are endless!
[amd-yrecipe-recipe:2]