I'm not much of a football fan, but it doesn't stop me from making food suitable for a big game. So, here is what we served!
I made a really simple guacamole. Nothing fancy, but still really delicious. It's only a few ingredients. It consists of 2 avocados, juice from half a lime, a few tablespoons of onion, minced garlic, dash of chili powder, salt and pepper to taste.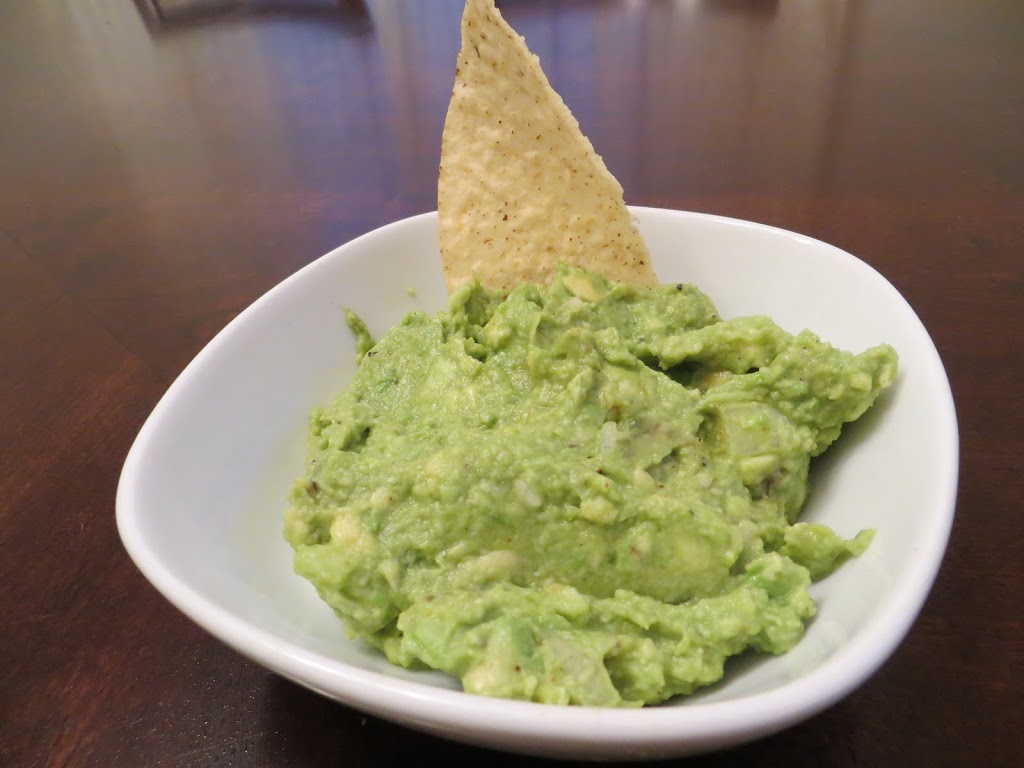 We also had a big bowl of cheese sauce. To me it tastes cheddary. I love this stuff! My girls love it over macaroni. It's made by boiling potatoes, carrots, onion, and garlic (I also threw in a few pieces of cauliflower) until tender. Then blend well in a high powered blender with cashews, white beans, a couple of tablespoons of canola oil, and juice from half a lemon. When I made it, it wasn't orange enough for me, so I threw in 1/4 of a raw red bell pepper. This stuff is delicious! My step-dad always requests this when we have parties, and he's not very vegan friendly.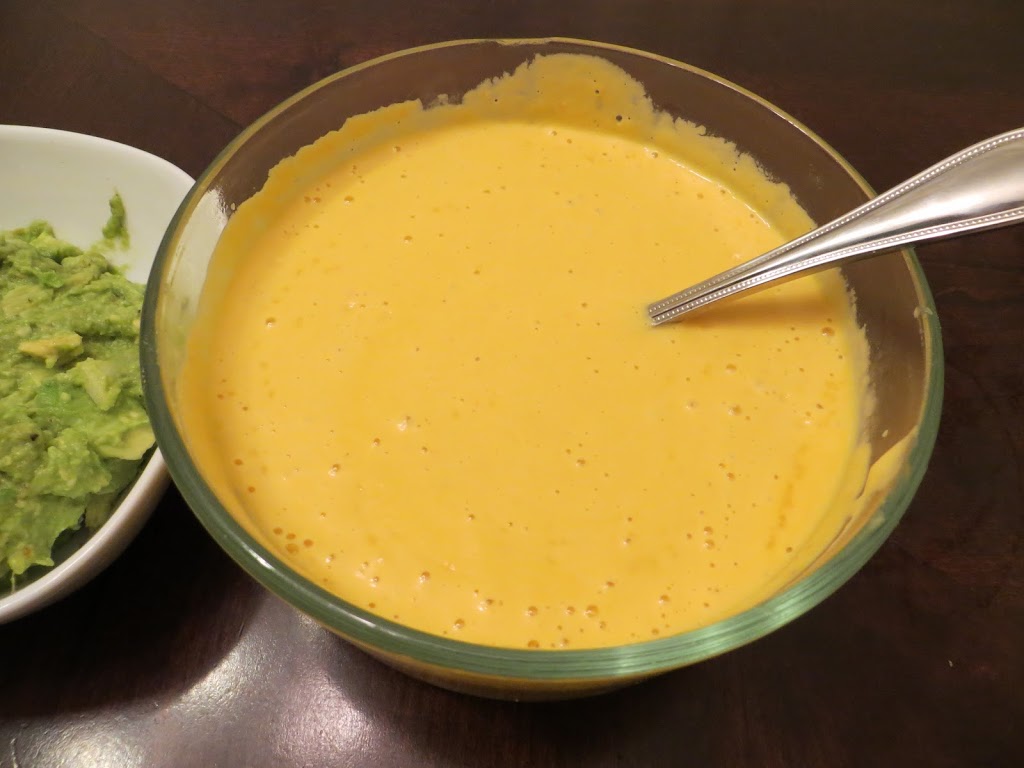 I made a big pot of chili. I love this chili served with the cheese sauce and macaroni. This is just a simple chili made from crumbled tempeh (steamed first), peppers, onions, garlic, black beans, pinto beans, and petite diced tomatoes. It was spiced with chili powder and cumin. I didn't use anything spicy, because of my little girls.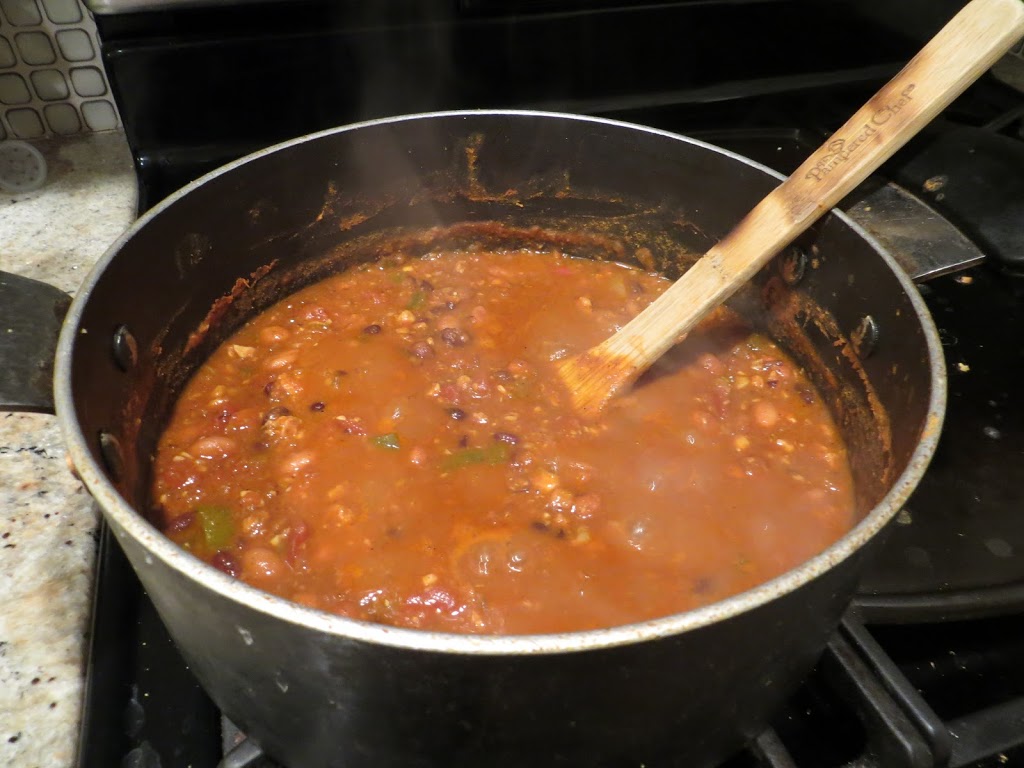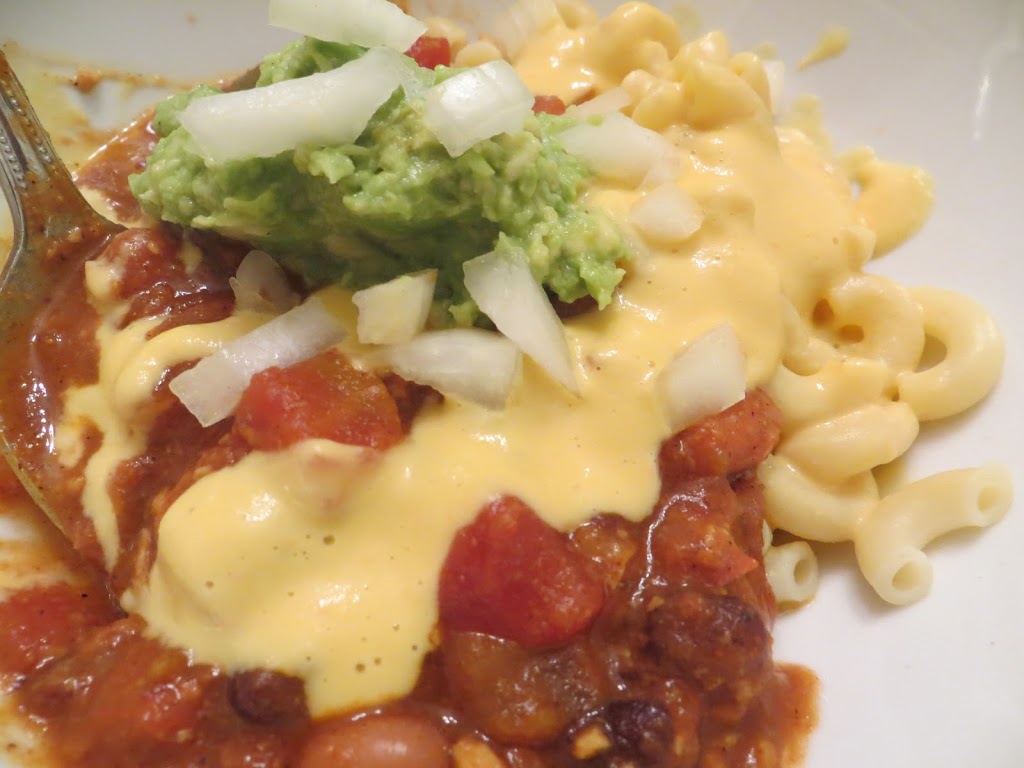 This picture was taken just before I mixed everything up!

Last but not least, is my husband's plate. He's been talking about this food for a week. He made beet sliders, buffalo cauliflower with homemade dressing (think bleu cheese), nachos, and chili!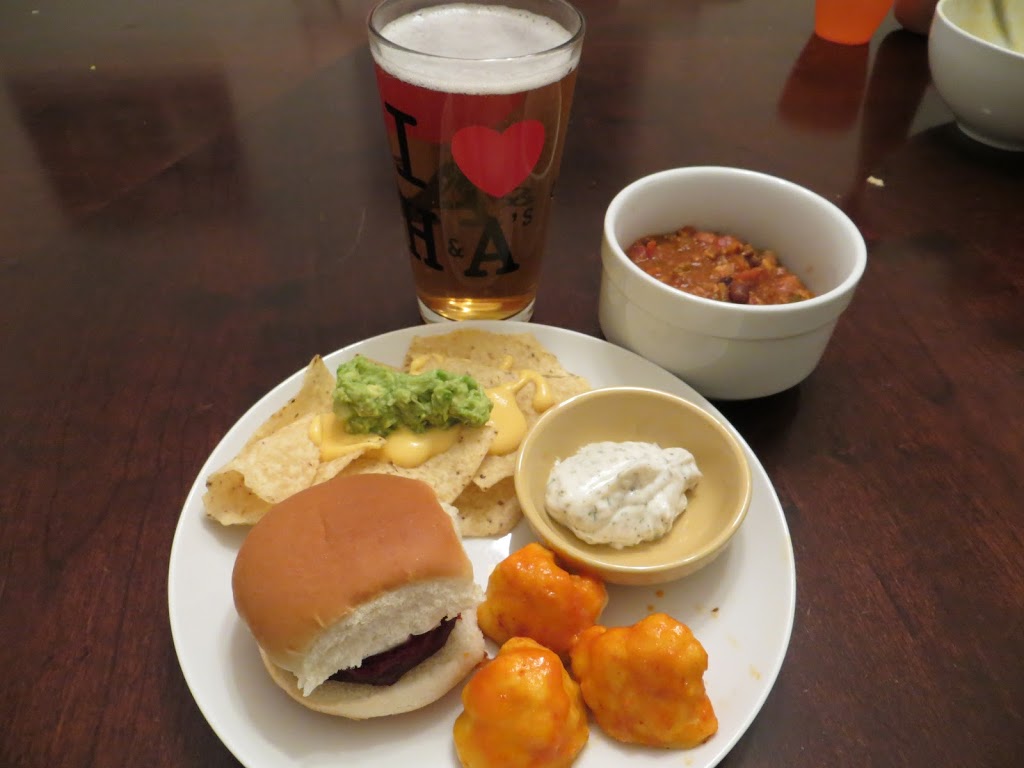 Go Football!