It's funny how some days just don't go as planned. Today, I anticipated being away from home the entire morning and into the afternoon. I had volunteered to help out at my older daughter's elementary school during their recess. My husband had suggested that I drop Penny off at his school to have lunch with him while I was volunteering, but my gig got cancelled. So, Penny and I both went to his school to have lunch together. The funny thing is that this was the first time that I've ever had lunch with my husband at work. He's been teaching for over seven years, and it took a scheduling conflict to get me in there! I'm really glad that we got the chance to do this, and I think that we will make this a more regular thing.
So, on to breakfast! I was tempted to skip breakfast again, because I was still full from yesterday. However, I didn't because I anticipated being out until about 1:30 pm. This is one of my favorite before school breakfasts. It's what we call in our house Cocoa-Oats. Basically, it's steel cut oats with ground flax seeds, then we stir in cacao powder. So, besides the cacao, I like to add peanut butter, maple syrup, apples, and extra almond milk. Sometimes when I'm feeling like a rebel, I'll add walnuts, but I thought that I didn't need anything extra to digest. What I love about this breakfast is that it's healthy and filling, and my kids love it.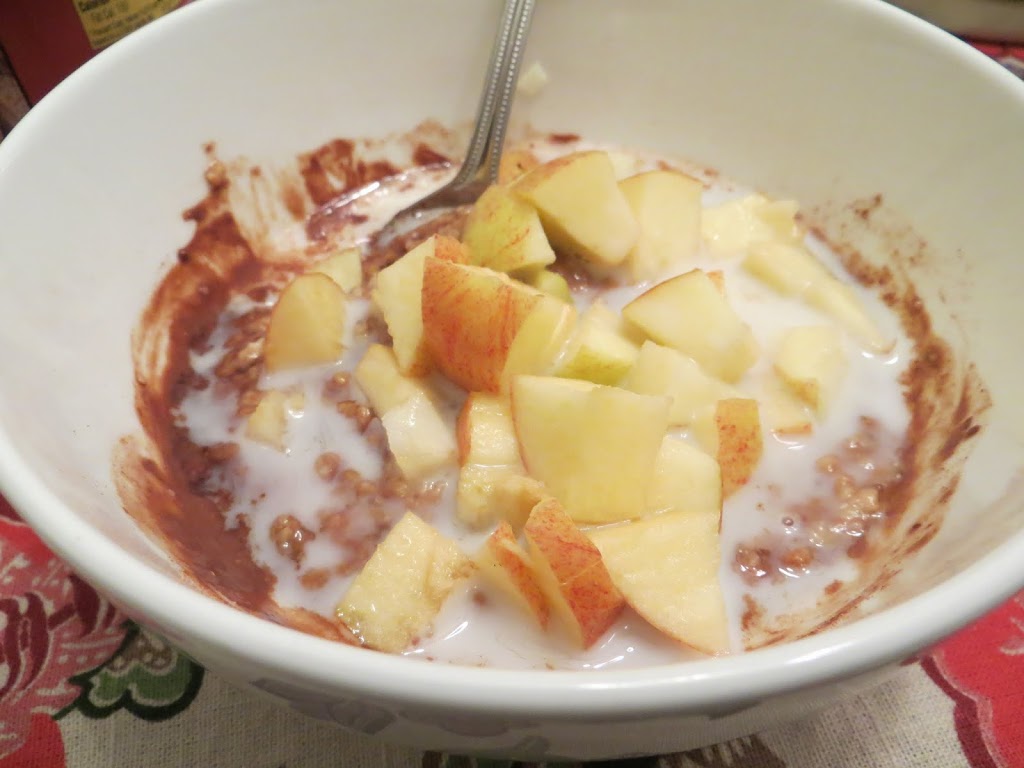 Cocoa-Oats
I swear that a reasonable portion of my meals are due to not wanting to waste food from my children. This would be the case for my snack! So, I ate the other half of Penny's apple, but it tasted kind of funny so I smeared peanut butter on it. Peanut butter fixes everything!!!
For my lunch date with my husband and Penny, I made another No Queso Quesadilla using my leftover hummus. This time I made it with two small corn tortillas. I actually liked it better using a corn tortilla instead of a flour one. There is just something more rustic to the corn tortilla that I just love. For a side, I made a little salad with romaine lettuce, guacamole, onions, and fire roasted salsa. My lunch was delicious, and completely gluten-free!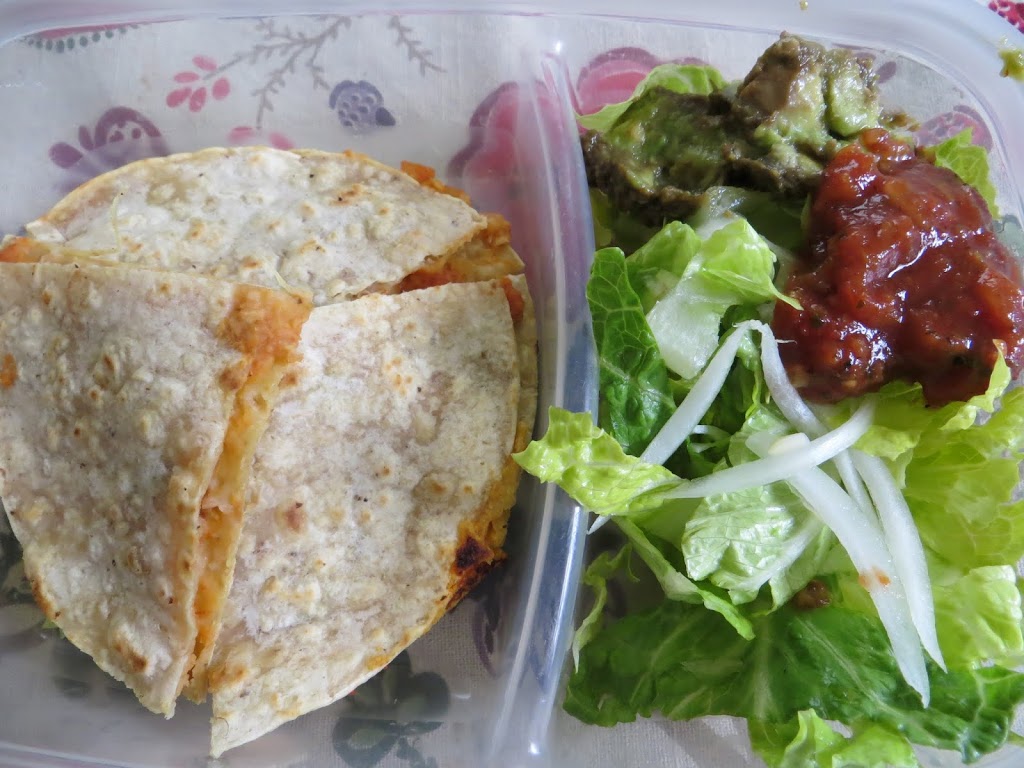 During our lunch date, my husband let me know that we had to do a bit of running around after school. He needed to buy some books for work, so his plan was to go to the bookstore and then go to Johnny Rockets for dinner. There's good and bad in that plan. The good is that it was a Tuesday night, which meant that KIDS EAT FREE!!!… The bad is that the food is basically nutritionally deficient… and I had originally planned on making tempeh sloppy joes. So, another curve ball in my plans, but I got another night off from cooking! Luckily, my tempeh will not be going bad anytime soon, so it will just be pushed back to another day.
When both kids were home from school, I made a green smoothie. I felt like I had to make up for the lack of fruit and veggies that they would have at dinner. There was only enough for a little bit of the smoothie for me… This is the same one that I made yesterday (orange, lime, pineapple, spinach, and agave).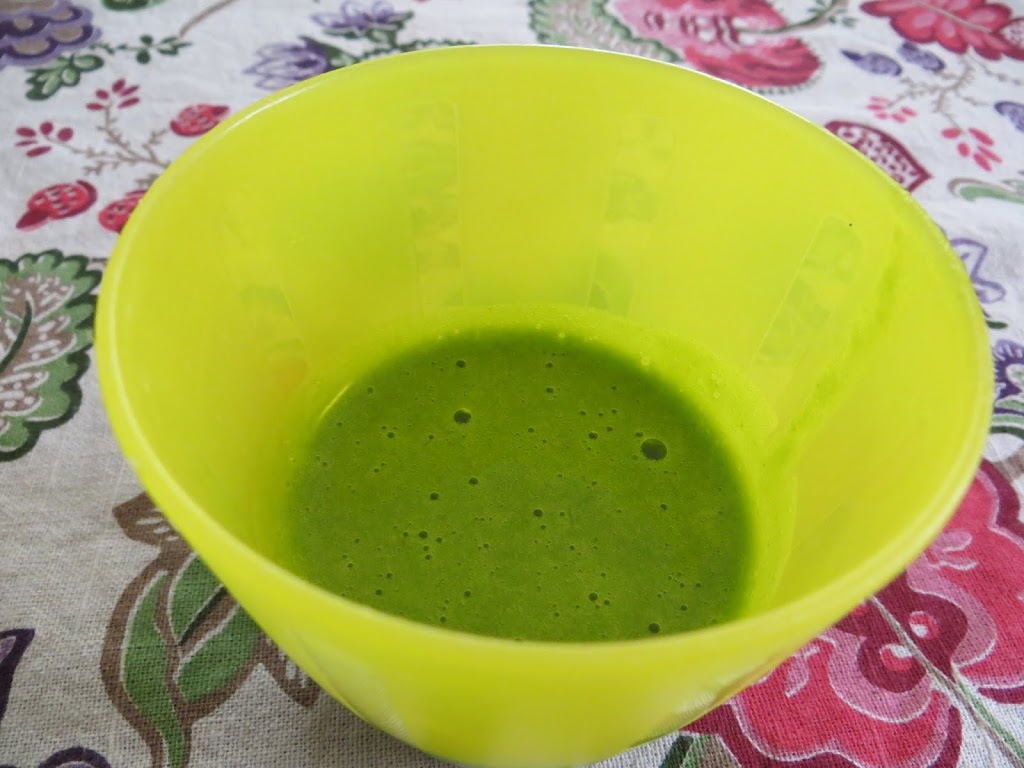 Awwww… Look at my tiny serving!… so sad!
I must admit, dinner was pretty tasty. What I realize when I go out to eat at places like this is my love of burger and fries. The burger is pretty perfect as is, but my husband hates mustard. Sometimes I wonder how a girl who loves mustard ended up with a man who thinks it tastes like metal. That's just wrong, but I can look past this.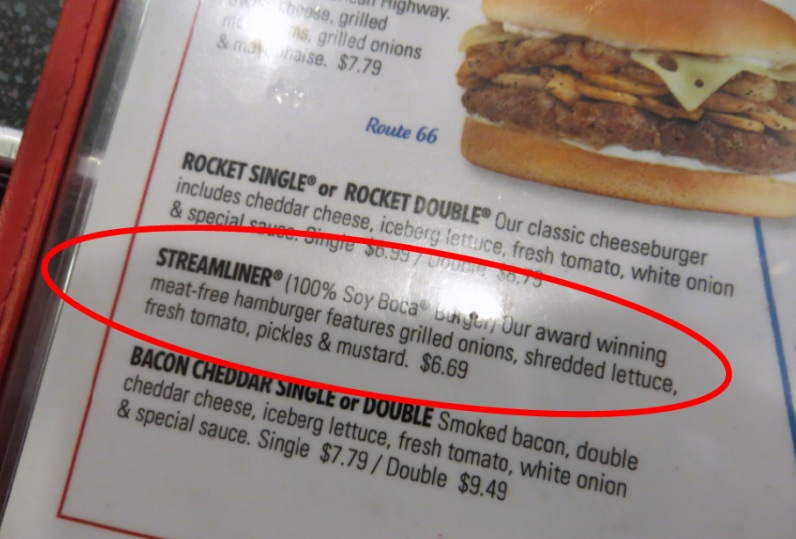 Johnny Rockets vegan burger: The Streamliner
My daughter, Laney, got a Boca Burgers in her kids meals, and that little girl loves them like no other! She pretty much finished the whole thing, and they give her the same burger that the I had. It's kind of funny to watch her eat more than me. I was hoping that we could just cut it in half so that I could pack the other half for her lunch tomorrow, but she had another idea.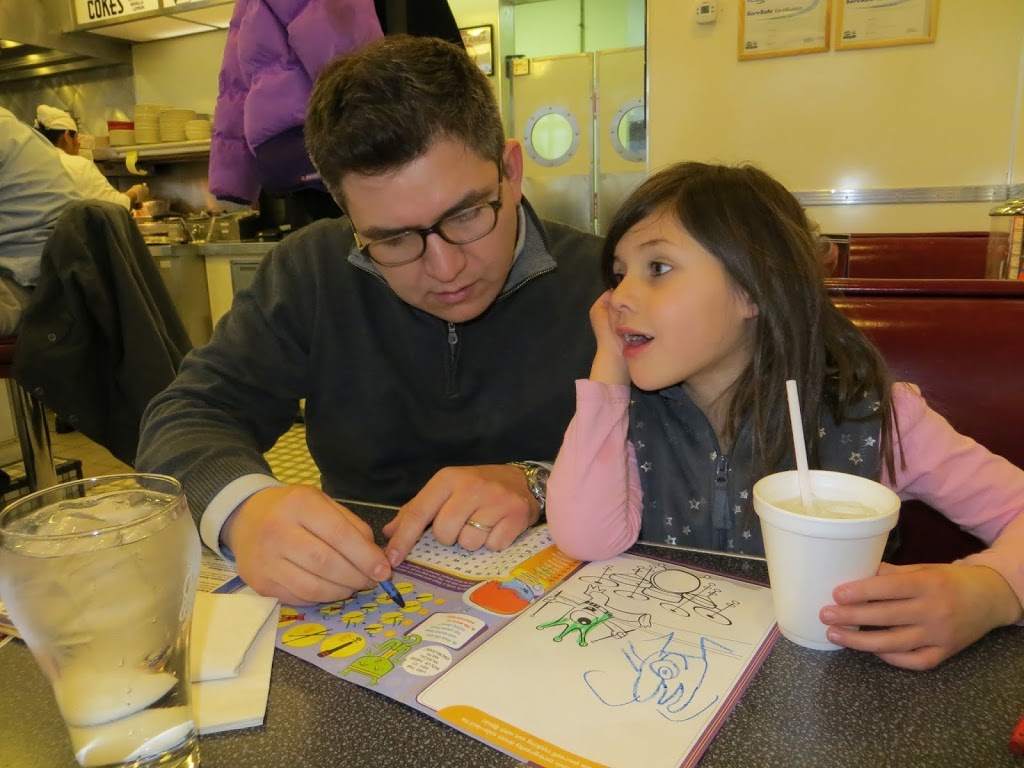 Laney: "I'm gong to eat the whole thing!"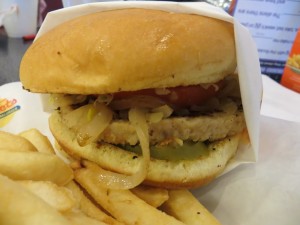 Such a nice looking burger.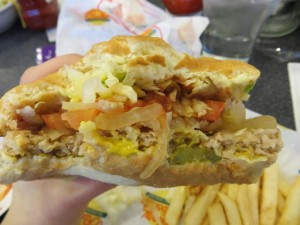 Look at that glorious mustard!
So, that wraps up day two. I hope you like it so far. By the way, if you have trouble posting comments on my blog, feel free to leave me a comment on Facebook! I'd love to hear your feedback!
Here's a hint to tomorrow…. and no it's not tempeh sloppy joes!