I had an idea….
I was thinking that it would be fun to post the foods that I ate for a week. I'm not sure if I'll post the meals from Saturday or Sunday, but at least the weekdays. I will post ALL of my meals and snacks throughout the day. I hope you stay tuned to see what's going into my belly!
So, here we go!…

Day 1- Monday

So, I'll start with a little honesty… I SKIPPED BREAKFAST!!!… A lot of times in the morning, I'll have oatmeal with my girls, but today I opted out. My plan was to do some yoga, but it's hard to do that on a full tummy. So, I drank two glasses of water and about a half a cup of coffee (with stevia and almond milk).
So, my first meal for the day was a smoothie after yoga. You can find the recipe HERE.

I had quite a big lunch today, and the funny thing about my daytime meals today is that many of them are recipes that I've posted. I really do eat the food that I post! So here's lunch. No Queso Quesadillas with salsa and guacamole. Also, I had a side of carrots and celery to dip in the extra hummus. My little one, Penny, didn't really eat her lunch, so I got to eat hers, too! After eating both of our lunches, I was still hungry (it must have been the workout!), so I had a small salad with leftover creamy Thai salad dressing. I kept the salad simple today. It's just romaine lettuce, carrots, green onions, sunflower seeds, and dried cranberries.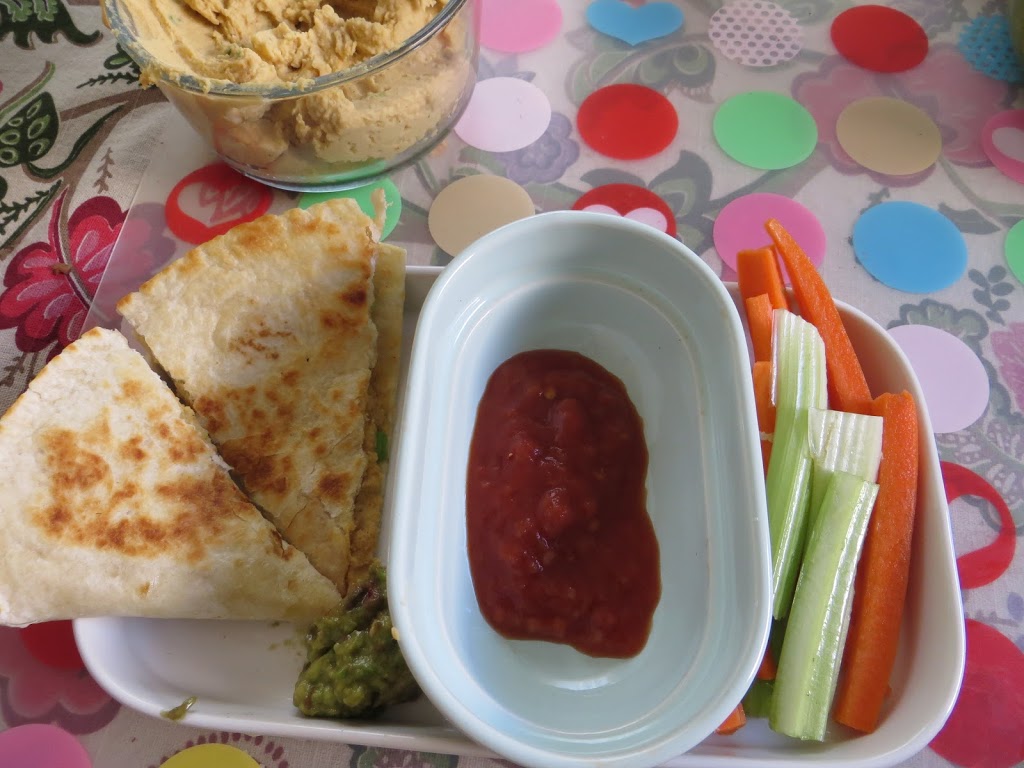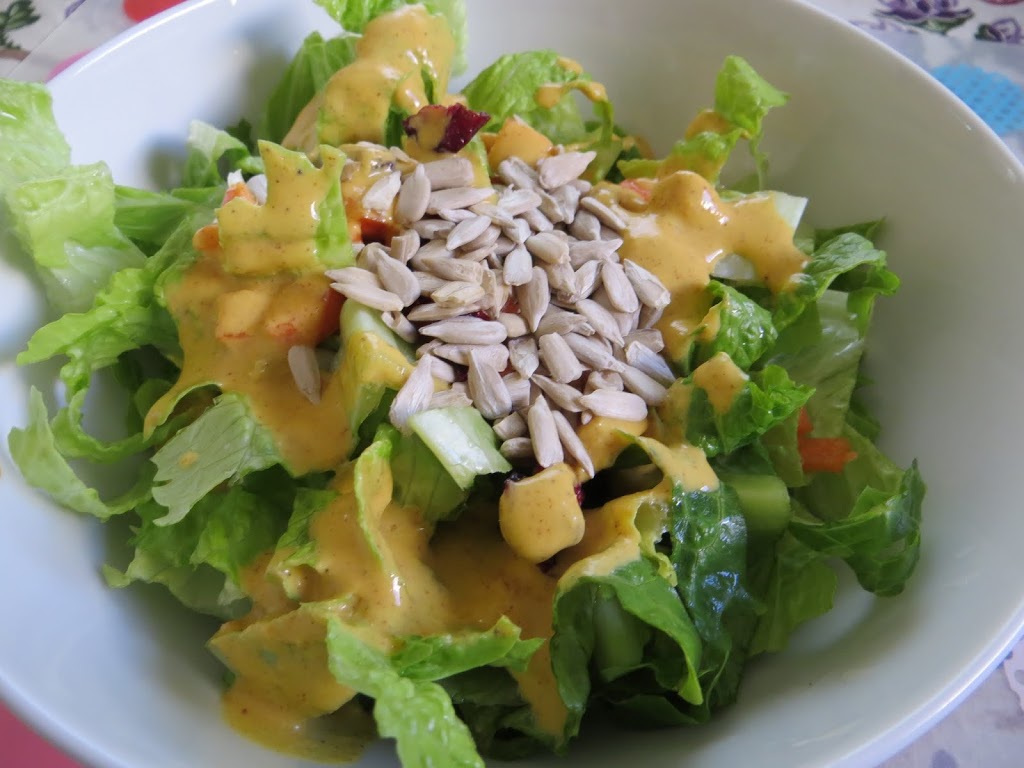 So, I was pretty stuffed after eating all of this food! However, I still had one more thing… As I mentioned, Penny didn't really eat her lunch today, so when she requested a green smoothie, I couldn't say no. The only problem with that is that it serves two. So… green smoothie it was. This green smoothie is really light and delicious. It's made from one orange, a small piece of lime, pineapple chunks, and a huge handful of spinach. I threw in a few frozen broccoli florets for good measure. It was delicious, but I was stuffed!
After school, the girls had a tumbling class, so I made them some stove-top popcorn. We love popcorn, and I make it all of the time. I did eat some… I just can't resist!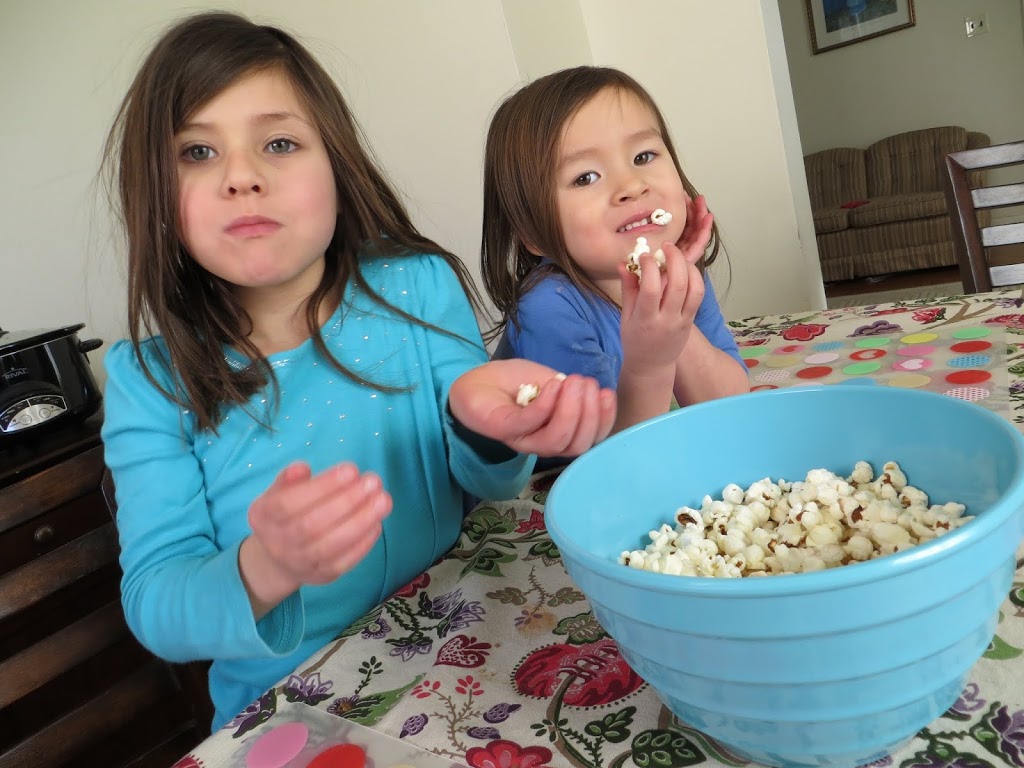 So, on to dinner!… I got the night off from cooking tonight. My wonderful husband cooked for us while we were out. He made creamy pasta. He actually made two different cream sauces out of cashew cream. One sauce was creamy tomato (for him and me) and the other was creamy mushroom (for the girls). I couldn't resist trying them both, and they were both delicious.
I started my meal with a simple Italian salad. We eat this salad often. It's so easy, and so delicious. We never figured out the amounts of anything, so each salad is dressed individually. So, this is how you put it together: A hefty serving of romaine lettuce, diced green olives, and onions go into a bowl. For the dressing: drizzle of extra virgin olive oil, red wine vinegar, a few dashes of dried oregano and basil,
vegan parm
, and salt and pepper to taste.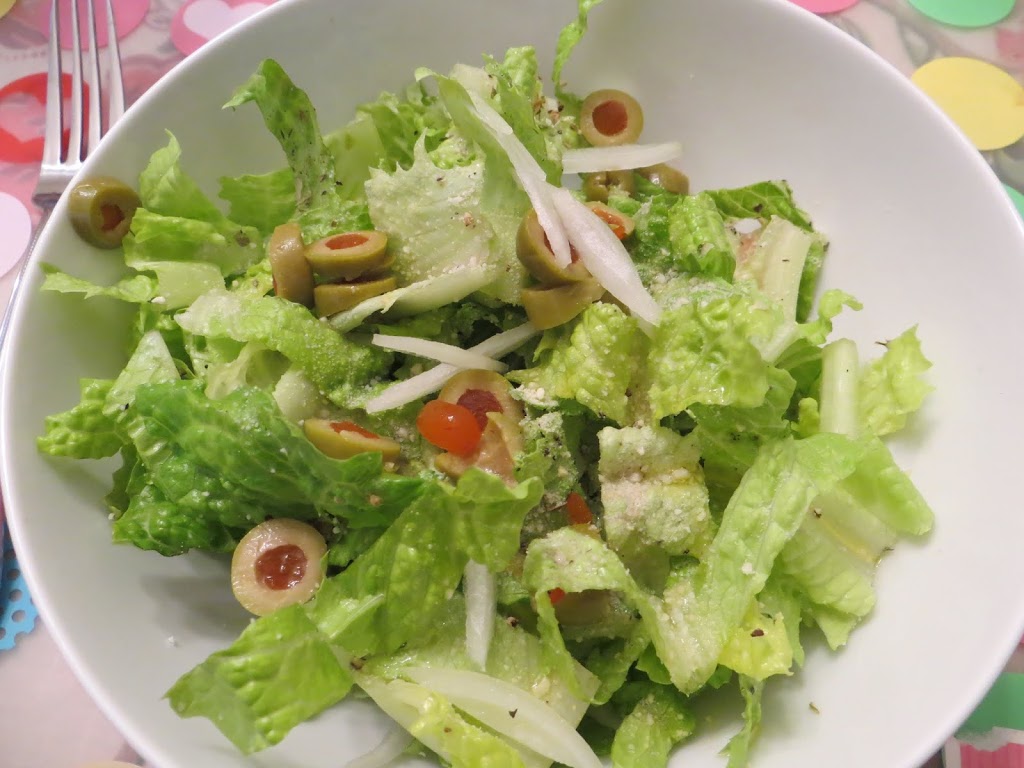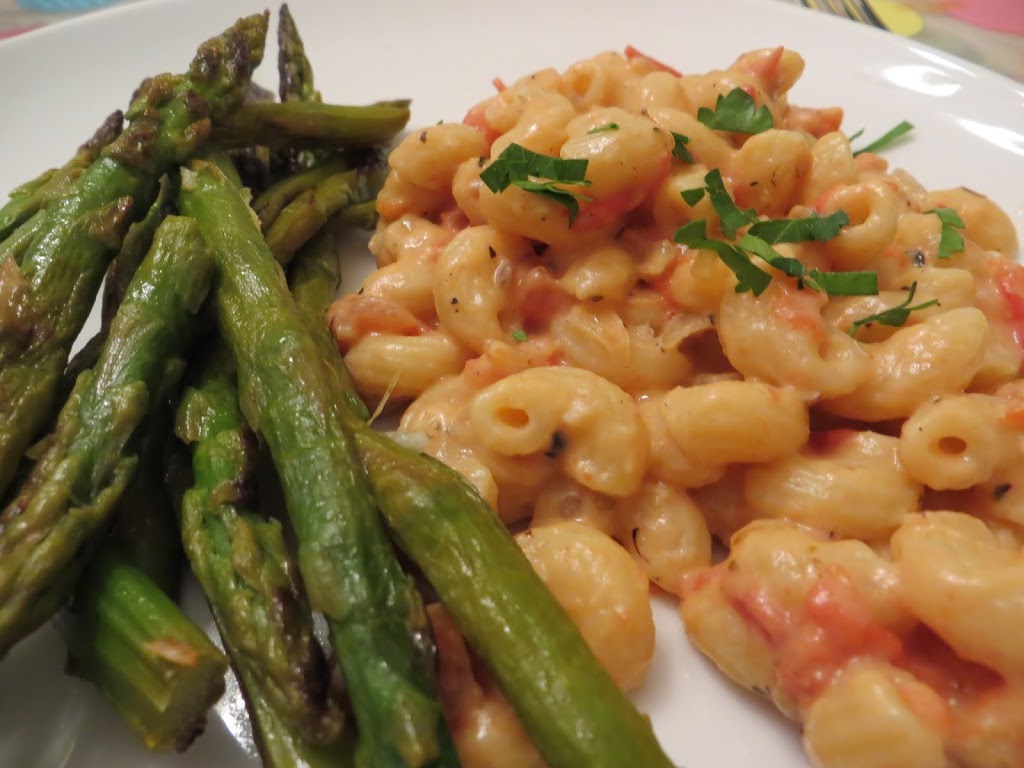 Creamy tomato pasta wth oven roasted asparagus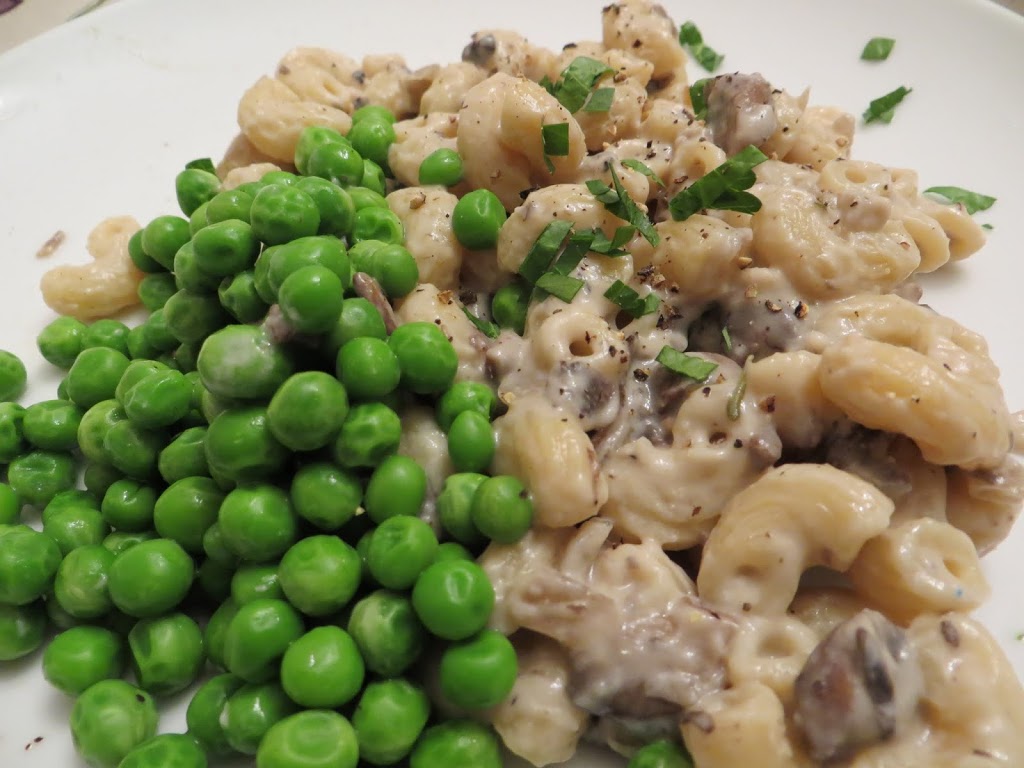 Creamy mushroom pasta with peas

What can I say, it was a fun filled food day! I ate a ton, but it's time for my night cap! A little chocolate before bed.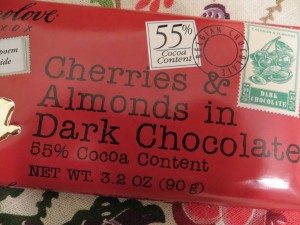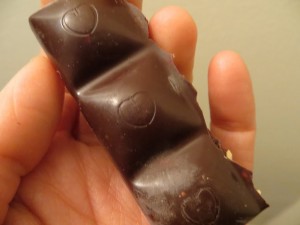 Awww…. it has a heart! This was delicious!