As I continue to write about the food that I've been eating… I was thinking that maybe the series would just be titled, "Food Diary".  Makes sense to me.  Bear with me as I'm indecisive and I'm likely to call it something else tomorrow…
Yesterday's Bacon Ranch Salad left me with plenty of leftovers.  Although, I highly doubt that the coconut bacon will last very long. Whenever I make it, I tend to just eat it by the handful right out of the fridge. What can I say… it's savory and crunchy, and much better and less greasy than potato chips.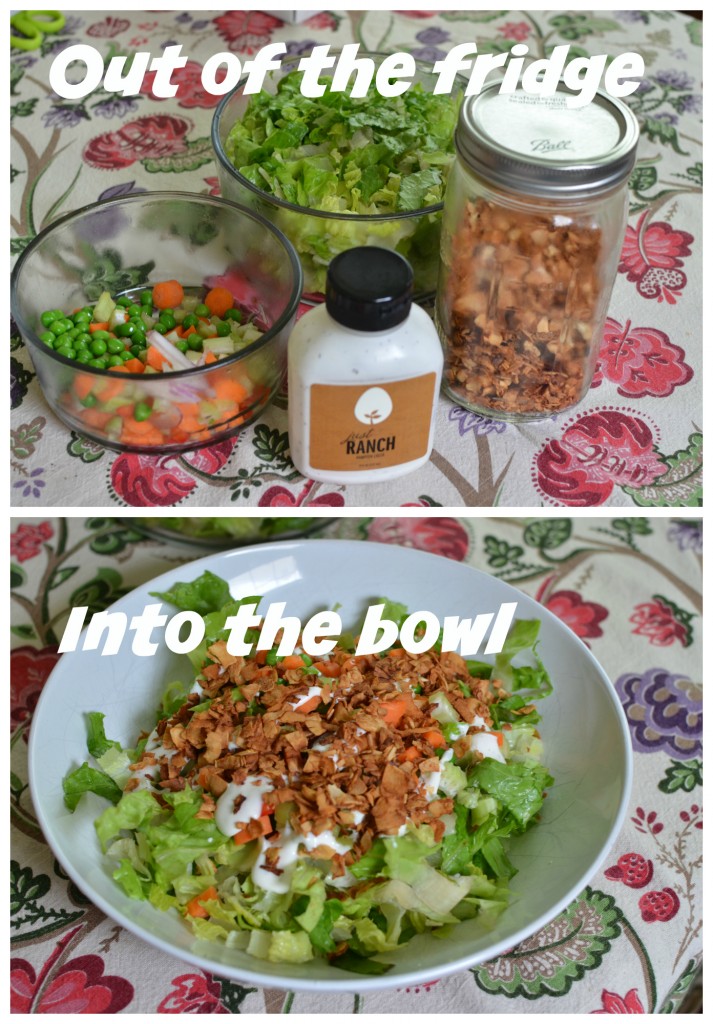 So, lunch took a total of… what… 30 seconds to make. It was healthy and delicious!  For a little dessert, I opted for a couple of small cuties. Yum!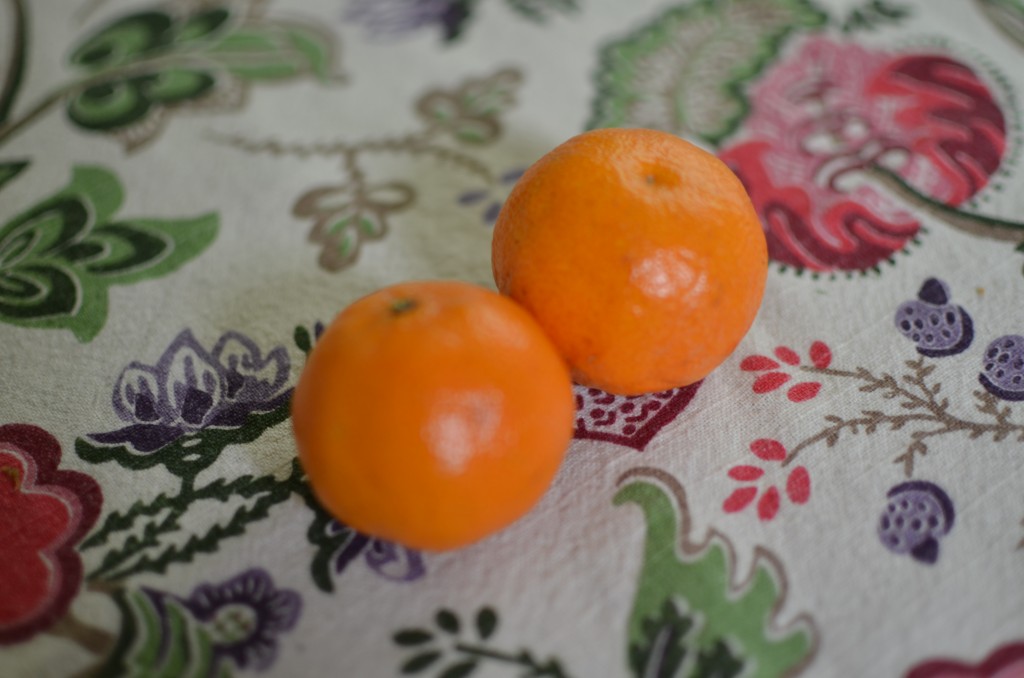 Now… onto my Dollar Buys!!!
There was recently a post from chooseveg.com that showcased vegan finds at Dollar Tree. So, since we happened to be near a Dollar Tree this afternoon, we decided to stop in and grab a few of their freezer items. I was a bit bummed that the breaded mushrooms had dairy in them (always read the ingredient listing!), but I was ecstatic to find the green beans and the samosas. We tried all of these tonight with our dinner (except for the pretzels), and they were all pretty decent. The beans were my favorite when dipped in ranch dressing (no surprise!), and the spring rolls and samosas were great in sweet hot chili sauce.  What can I say.. on a budget… these are great finds!… and it just goes to show that vegan does not equal expensive.
My next post will be an actual recipe. However, I've really enjoyed these little posts of just everyday no-frills vegan food.  ♥