Lentils are such a great food to keep in your cupboards! They are stored dried, and can easily be cooked (without soaking!) within 45 minutes. Don't have 45 minutes?… That's okay… prepare them a few days ahead of time and store them in the fridge!! (That's what I'm doing for Thursday!)
Besides the health benefit of eating these little legumes (loaded with protein, fiber, folate, and iron), they are really versatile. You can add them to soups and salads, OR you can make bean balls out of them for your next spaghetti dinner!
This is how I like to prepare them…. they are ridiculously simple to make, and sooooo tastey!
Easy Savory Lentils
Ingredients
1 cup lentils (rinsed and sorted)
2 cups water
2 bay leaves
Preparation
Place lentils and water in a pan. Add bay leaves and broth cube to the pan. Bring the water to a boil. Reduce heat to simmer and put a lid on the pan. Let simmer for 45 minutes until the lentils are soft. Voila! Eat immediately or store in the refrigerator. ♥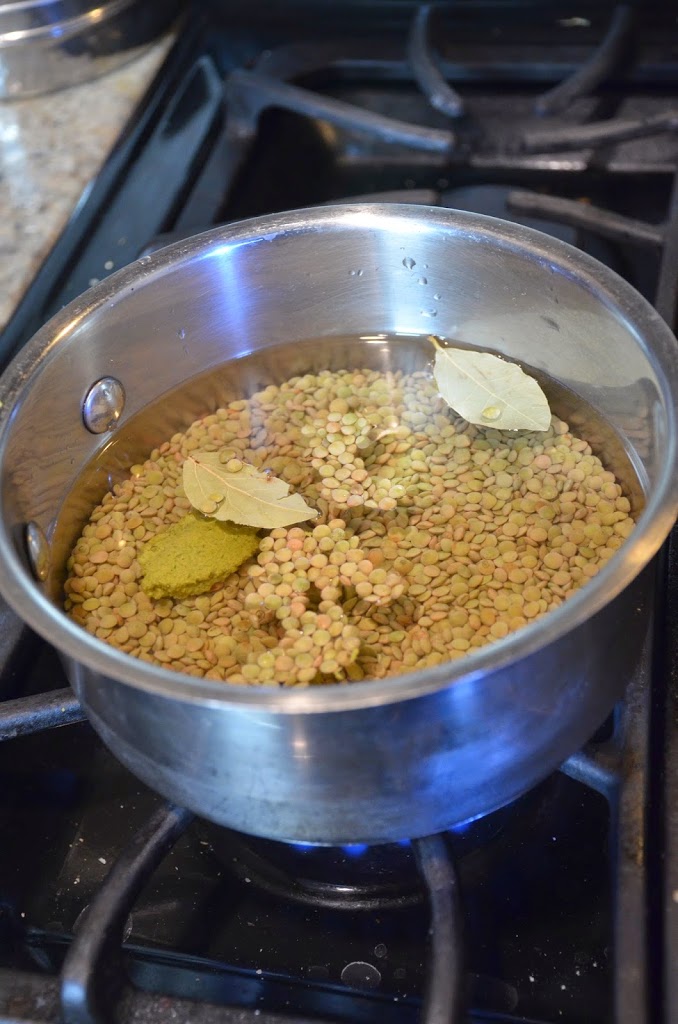 Lentils in the pan with broth cube and bay leaves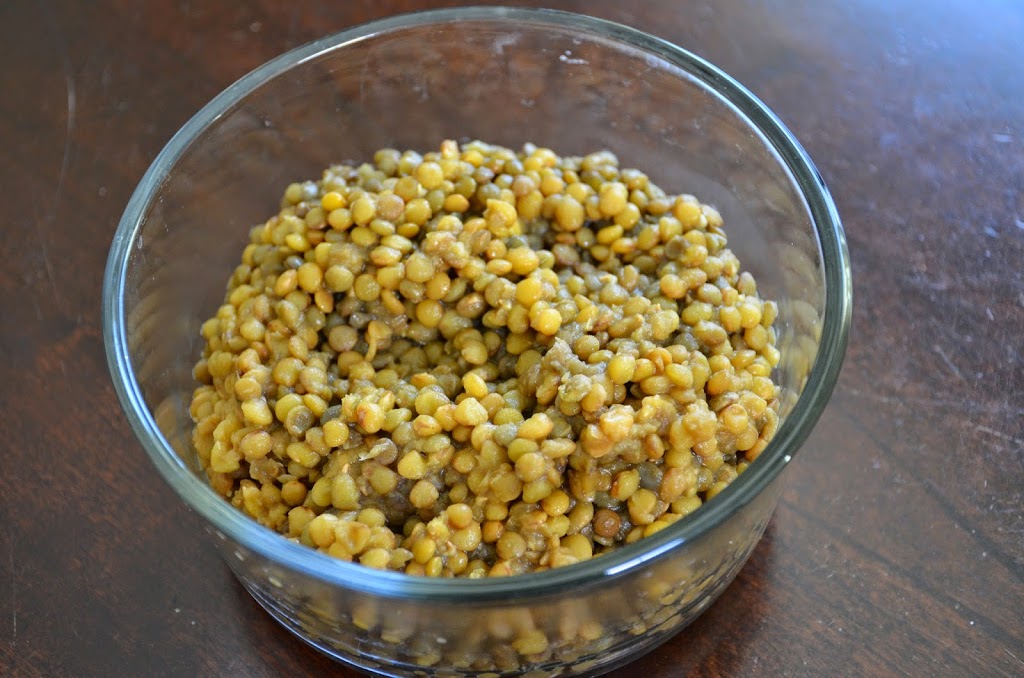 Store lentils in a dish in the fridge until ready to use! ♥